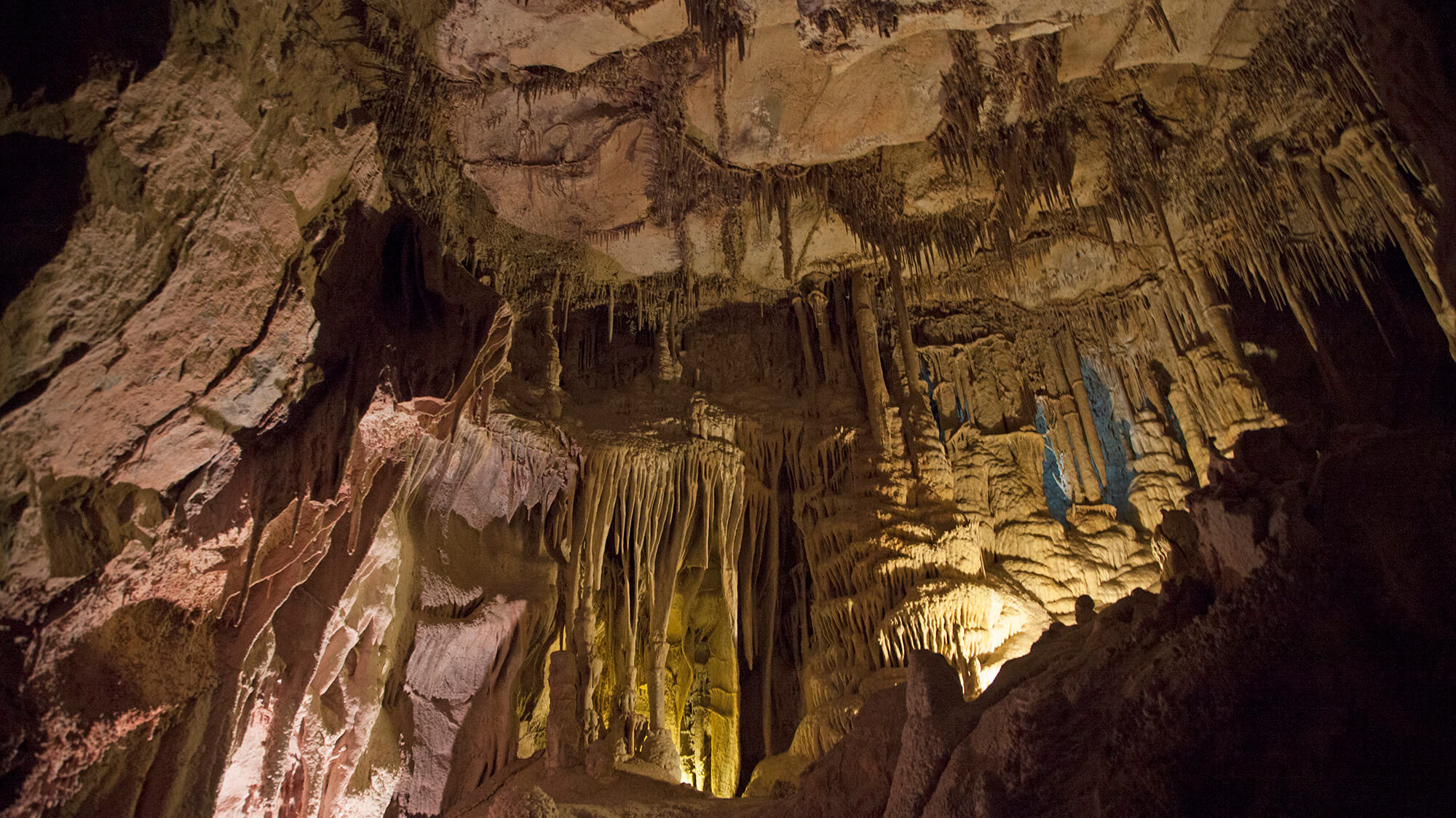 Lehman Caves is one of the largest and most dazzling cave systems in the Silver State and has been stunning visitors since the 1800s. This immaculate cave system was discovered by Absalom Lehman in the late 1880s after experiencing an uncharacteristically cool breeze coming out of the ground. After climbing inside a modest natural entrance, Absalom became enchanted with the otherworldly array of stalactites and stalagmites before him and began giving private cave tours to hundreds of visitors.
By 1922, the elaborate cave system had garnered a following and reputation. It was designated Lehman Caves National Monument, and then later absorbed by Great Basin National Park in 1986. Great Basin wows with crowdless alpine lake trails, some of the tallest peaks in the state, the world's oldest living trees, and the brightest stars beneath the darkest skies.
Like the park's other incredible natural features, Lehman Caves is sure to satisfy. While most other caves have a couple shield formations, Lehman Caves stuns with more than 300. The cave's intricate ecosystem is also home to a handful of creatures found nowhere else on Earth—like the pseudoscorpion—along with many other insects, bat species, and spiders.
Lehman Caves Tours
Lehman Caves is only accessible via guided tours, and Great Basin National Park does a great job of offering a variety of ways to experience them. Lehman Caves can be seen with 60-minute and 90-minute tours that explore different parts of the elaborate cave system.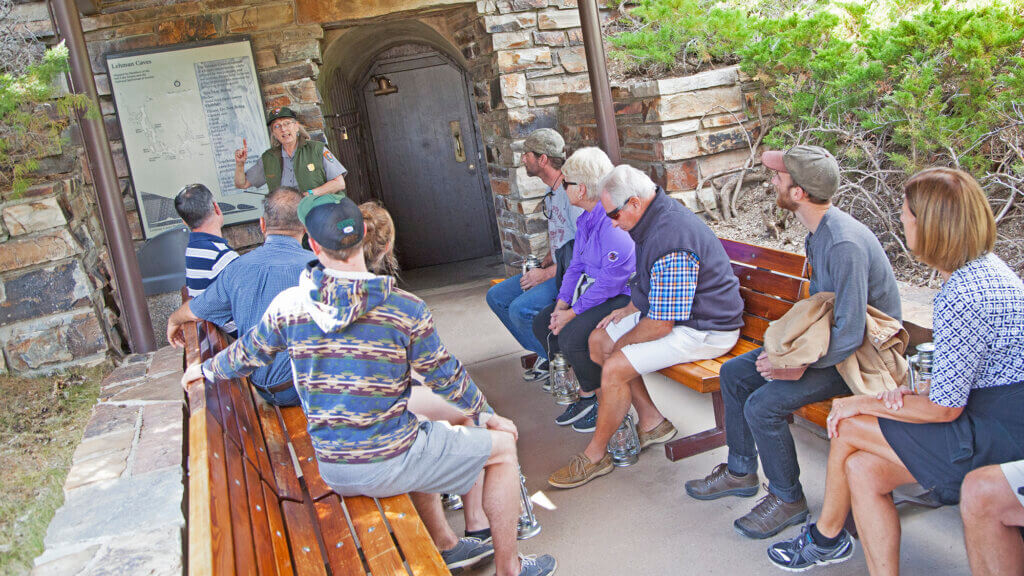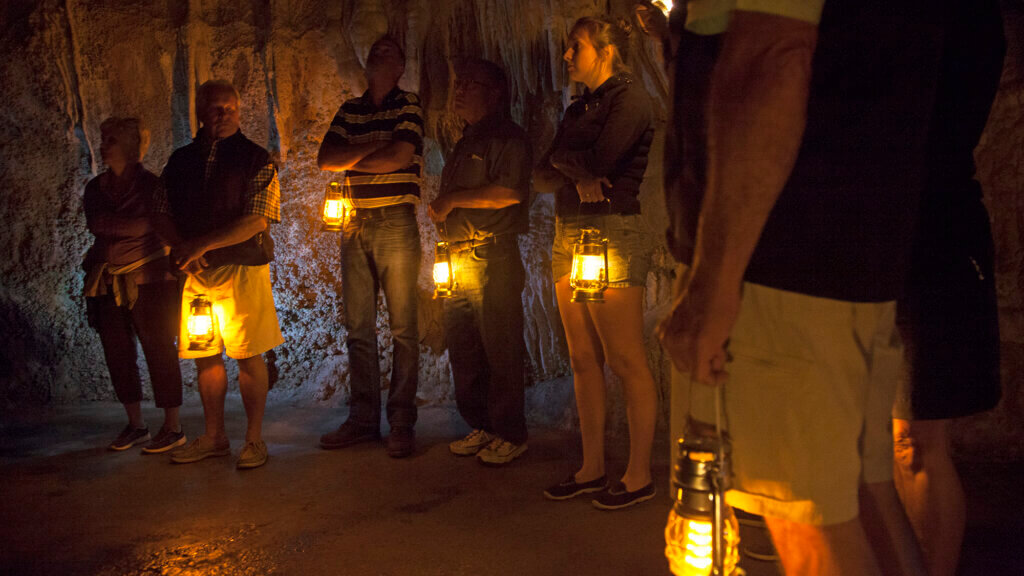 Tours are limited to 20 visitors per time slot, and both the Grand Palace and Lodge Room tours tend to sell out quickly. Before planning your trip to Lehman Caves and Great Basin National Park, be sure to visit Recreation.gov to reserve your spot and get the most current info on ticket pricing.
Grand Palace Tour
If you've never had the chance to see Lehman Caves, definitely go for this option. This 90-minute tour is the longest available option, and visits the Gothic Palace, the Music Room, the Lodge Room, Inscription Room, and the Grand Palace sections of Lehman Caves. It also includes a chance to view the "Parachute Shield" formation—the most famous of all the formations in Lehman Caves.
Lodge Room Tour
If you're running short on time, opt for the Lodge Room Tour. The shorter of the two tour options, this 60-minute tour does not go as deep into the cave as the Grand Palace tour, and is great for families with young kids. This tour explores the Gothic Room, Music Room, and Lodge Room sections.
Lehman Caves Camping
"Half the Park is After Dark." See what they mean by reserving your campsite within Great Basin National Park at several developed campgrounds found throughout the park. Nearest Lehman Caves, reserve your spot at Upper Lehman Creek Campground or Lower Lehman Creek Campground. More camping can be found further away from the caves at higher elevations with seasonal access, like Baker Creek Campground, Grey Cliffs Group Campground, and Wheeler Peak Campground.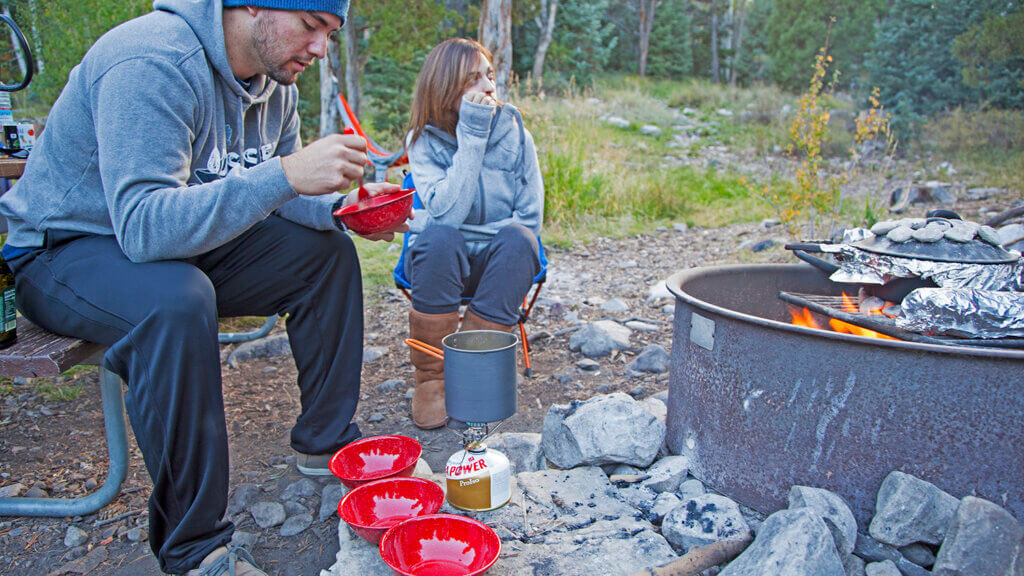 Upper and Lower Lehman Creek Campgrounds are open year round, and are equipped with a picnic table, fire ring, restroom access, and telescope platforms perfect for stargazing. To reserve your Lehman Caves campsite, be sure to visit Recreation.gov prior to your visit.
Location of Great Basin National Park Caves
Lehman Caves is located on NV HWY 488, 5.5 miles from Baker, Nevada, and half a mile inside the park boundary. Great Basin National Park has two visitor centers: one on the outskirts of Baker, and one within the park. The second location inside the park boundary is also the entrance to Lehman Caves. Here, you'll discover fascinating educational exhibits, two short video presentations, the Forgotten Winchester display, the Great Basin Association bookstore, and a gift shop and cafe.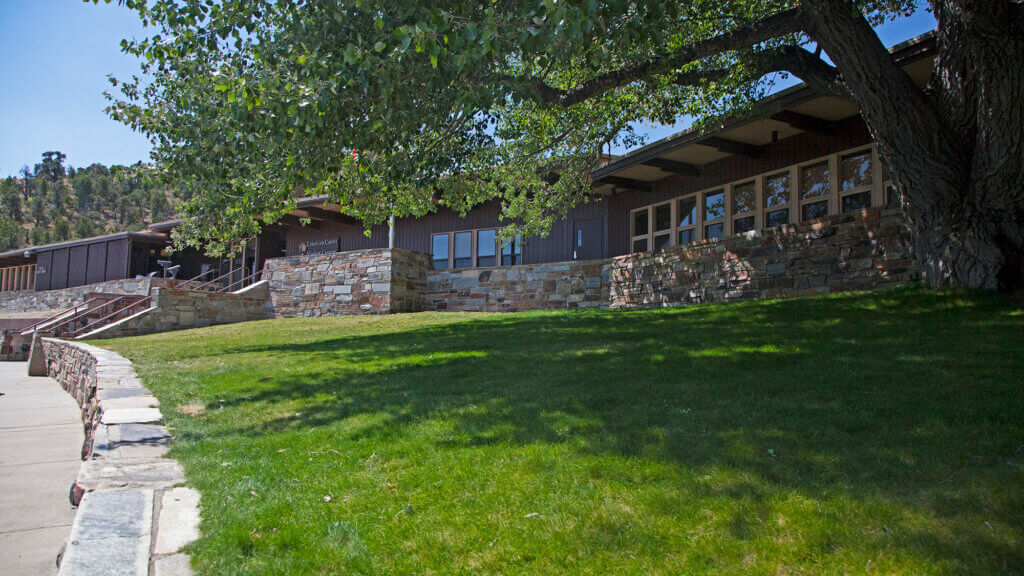 Lehman Caves may be accessed on the northeastern side of Great Basin National Park, but may only be entered on a guided tour by a park ranger.
Hours:
Lehman Caves offers 60-minute and 90-minute tours. Lehman Caves is open year-round except for Thanksgiving Day, Christmas Day, and New Year's Day. Tour schedules vary by season. Tickets are available for purchase in person at the Lehman Caves Visitor Center on arrival. It is recommended that tickets are purchased in advance, particularly in the summer months. They can be purchased by phone at (775) 234-7331 x 242, between the hours of 9:00am to 4:00pm Pacific Time, Monday through Friday.
Admission:
The Grand Palace Tour is 90 minutes. Admission for the Grand Palace Tour is is $11 for adults, $6 for youth, and $5.50 for seniors. Please note that children under the age of 5 are not allowed on this tour. The Lodge Room Tour is 60 minutes. Admission for the Lodge Room Tour is $9 for adults, $5 for youth, and $4.50 for seniors. Free admission for children ages 5 and younger.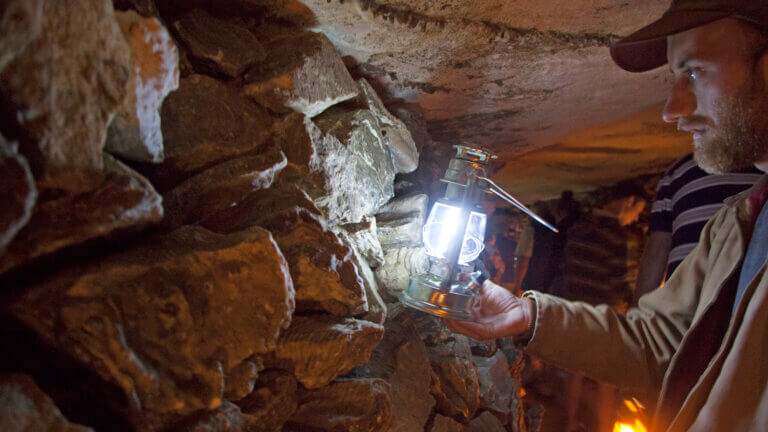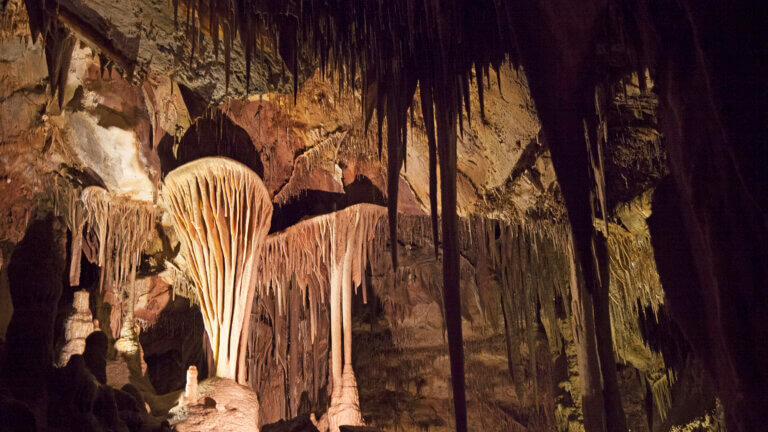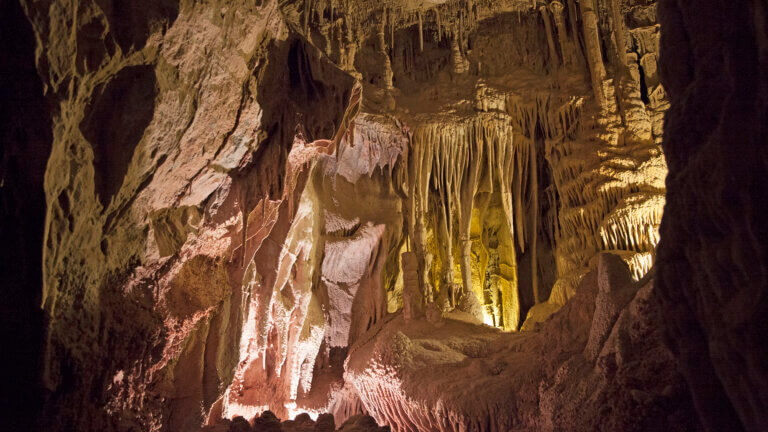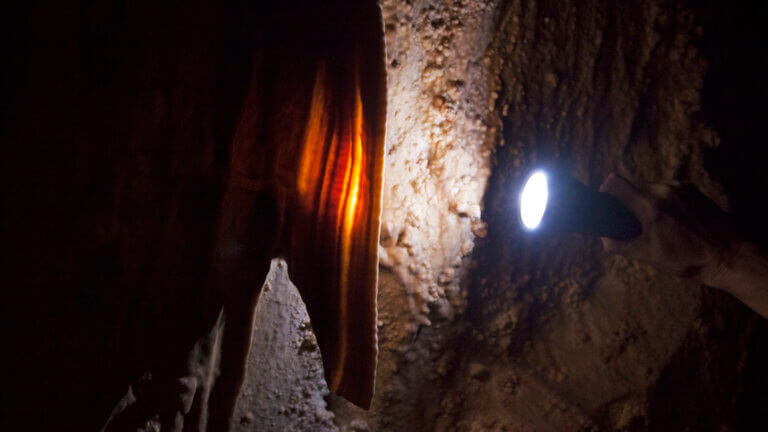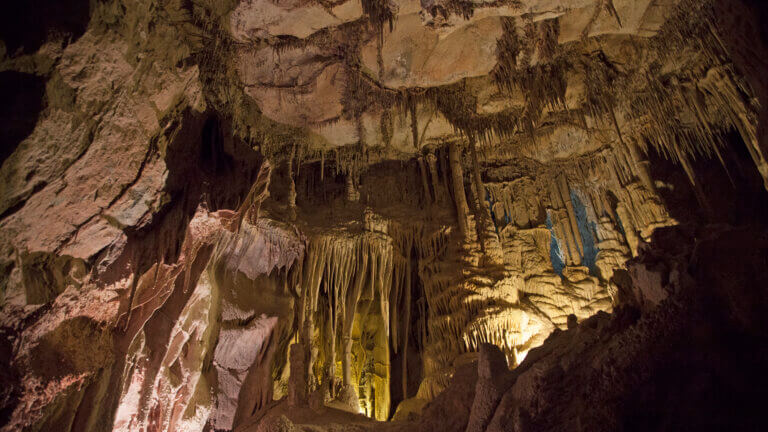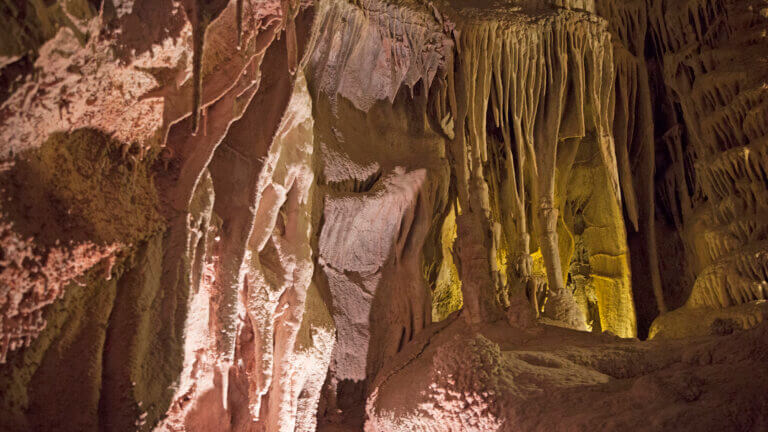 This Location: