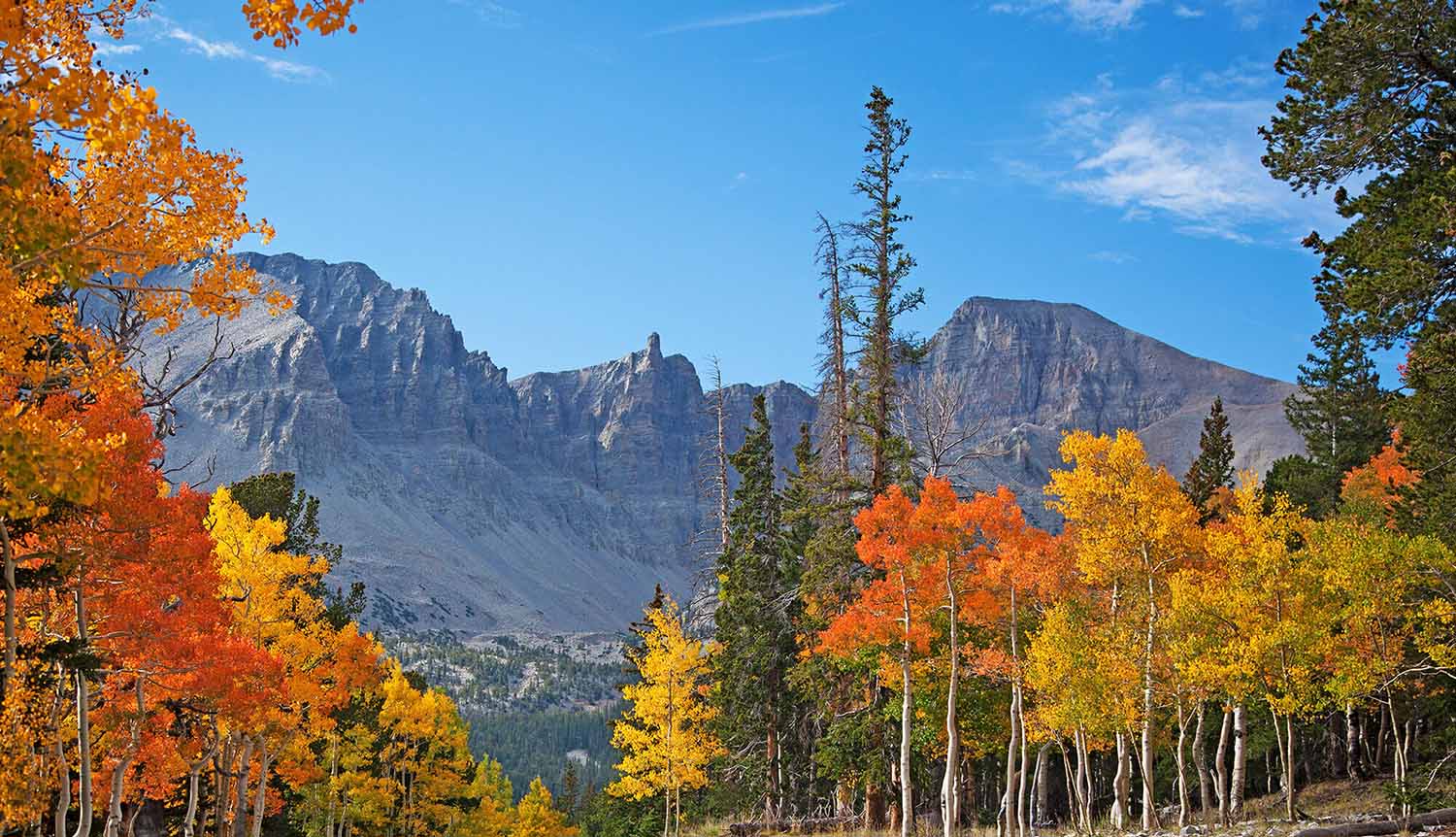 Great Basin National Park
Great Basin National Park in Nevada boasts some special features that are hard to come by these days: a lack of big crowds and an abundance of dark skies. Though it's hard to believe with the lineup of scenic features this place offers, Great Basin is one of the least visited national parks, making your time at this high-elevation paradise even more special. Here, you can hike Nevada's second tallest peak, only crossing paths with a handful of people or experience the darkest night skies in the United States thanks to the park's remote location.
Great Basin National Park, Nevada: An Outdoorsman's Paradise
You may be wondering, what even is the Great Basin that gives this park its name? The vast region covering much of Nevada and parts of four neighboring states is one marked by basin and range topography—wide-open valleys between tall mountains, with swathes of high desert cut by meandering streams—and there's no better way to get to know this unique ecosystem than with a visit to a national park devoted to showcasing and protecting it.
While so many spectacular landscapes define Nevada, Great Basin National Park showcases the Silver State's geographical diversity all in one place. Great Basin National Park's high desert rises up to some of the state's tallest peaks, which harbor the state's only remaining glacier, cascading mountain streams, alpine lakes, the ancient bristlecone pine (which can live well beyond 4,000 years), and the state's largest and most spectacular cave system. In this recreationalist's paradise, spend the day hiking, bagging peaks (including 13,064-foot Wheeler Peak, Nevada's third-tallest), fishing backcountry lakes and streams, and touring the subterranean passages of Lehman Caves; then settle into campsites at up to 10,000 feet of elevation and discover why "Half the Park is After Dark" with the some of the best stargazing in Nevada—and the entire country.
Great Basin National Park Camping & Hiking
Aside from camping and hiking, the sky's the limit when it comes to ways to enjoy outdoor fun at Great Basin. Whether it's horseback riding, rock climbing, cross-country skiing, fishing, or wildlife viewing, this park indeed has it all. For more specific information on all the ways you can enjoy the park, connect with a ranger at one of the park's two Visitor Centers.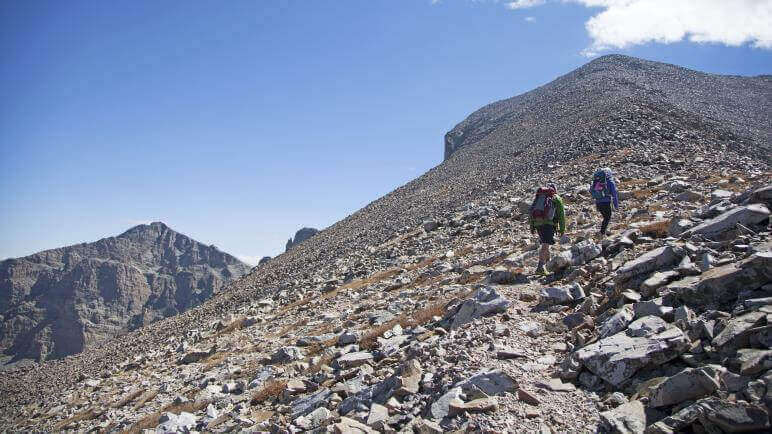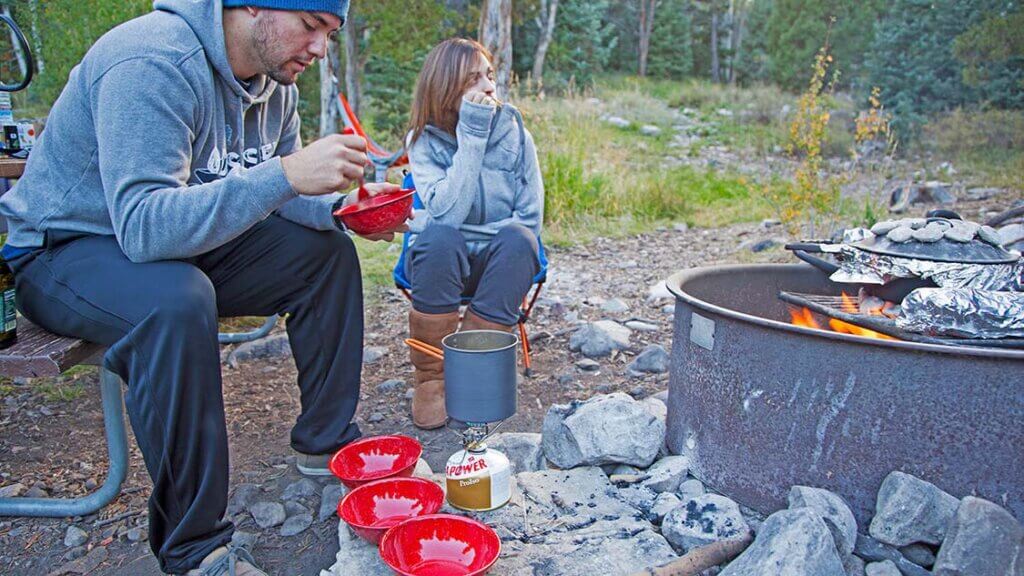 Travel Nevada Pro Tip
Fall foliage during the autumn months is simply out of this world. If you have the chance, plan for a trip sometime in September when most of the snow has melted (and before it returns) to behold fall colors exploding with vibrancy.
Great Basin Map
Ready to hit the road? Get your hands on a Great Basin map before your visit. Great Basin National Park is huge, with plenty of fascinating features in the heart of the park, but with many more in farther-flung corners on a network of routes. The terrain surrounding the park is rugged and wild, with many roads both unsuitable for certain vehicles and also prone to seasonal closures.
The Great Basin map orients you to what lies both within and beyond park boundaries, and also reveals (widely) varying elevations, summit peaks, trails, alpine lakes, ancient Great Basin bristlecone pine groves, campgrounds, and more. Use this Great Basin map (click here) ahead of your trip, then be sure to snag a physical copy from the Lehman Caves Visitor Center upon arrival to the park and connect with a ranger to chart your course.
Stargazing at Great Basin National Park
Discover why "Half the Park is After Dark." Designated an International Dark Sky Park by the International Dark Sky Association—a rare and coveted title—stargazing in Great Basin National Park is home to what astronomers call some of the last true dark night skies in the United States. In fact, the skies here are so dark, that scientists have begun referring to them as an "endangered resource," not only because of the park's true darkness, but also because of how quiet it is here.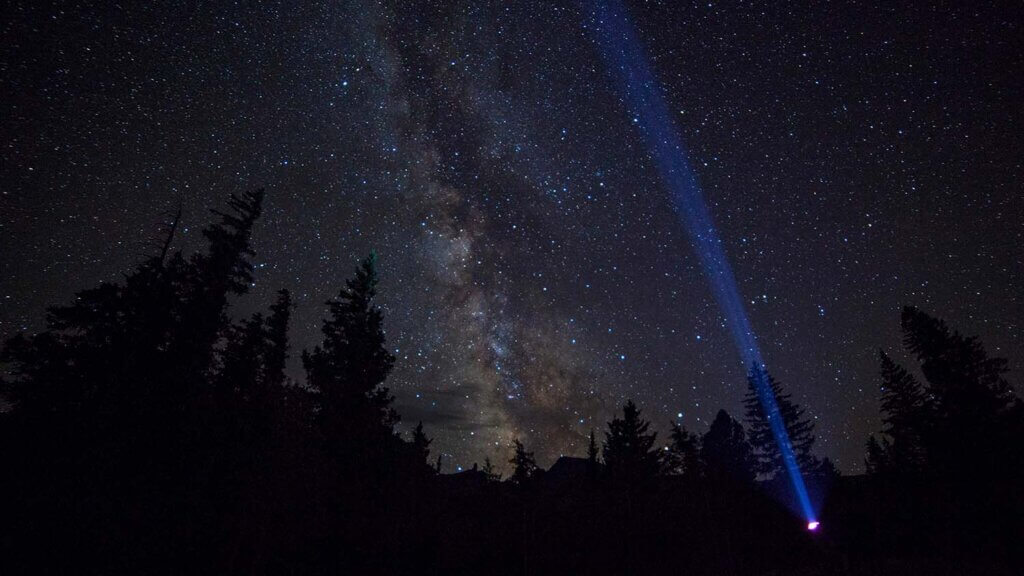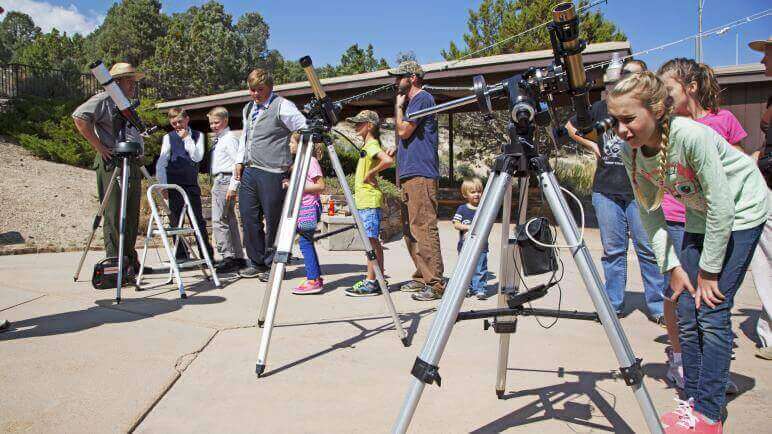 Great Basin National Park is also part of the Night Skies Program within the National Park System, which only a handful of national parks qualify for. Best yet, the park recently unveiled an observatory. For now, the observatory is closed to the public, but it remains part of an astronomically sized research study that will provide new data about our own galaxy and beyond. Whether or not you've experienced true darkness before, or you pride yourself as a Great Basin astronomy hobbyist, the night skies here are sure to impress. During most summer nights, the Milky Way is visible to the naked eye—as are thousands of constellations, planets, nebulas, and entire galaxies.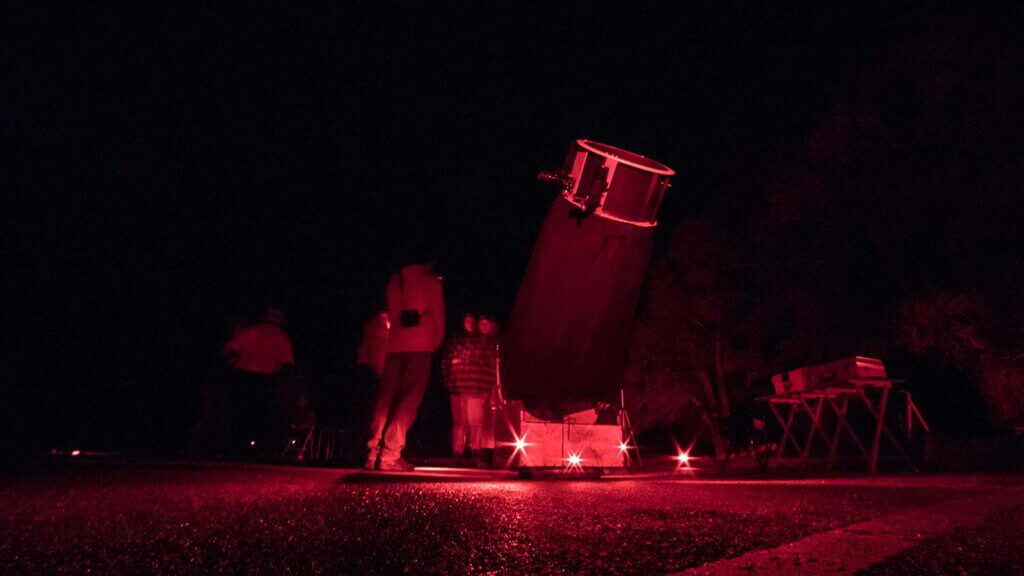 Travel Nevada Pro Tip
Great Basin National Park is a stunning region Nevada proudly owns—plan a visit whenever possible. Any season is an excellent time to visit, but a particularly special experience can be had at the annual Great Basin Astronomy Festival, held each fall.
New to the park since 2021, visitors can enjoy Nevada's night skies from the park's brand new Astronomy Amphitheater. Designed with standard seating rows outfitted with red lights to preserve an individual's night vision, keep an eye out for upcoming park ranger-led events here (out here, they're "Dark Rangers"), as part of the park's night skies program. For more information on the night skies within the park, check with the official Night Skies Ranger at the Visitor's Center.
Lehman Caves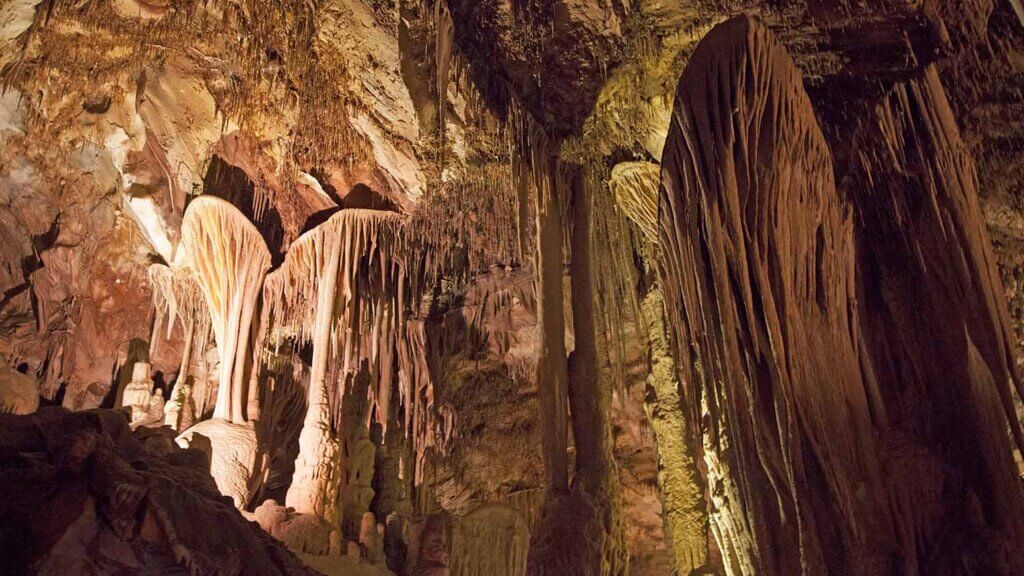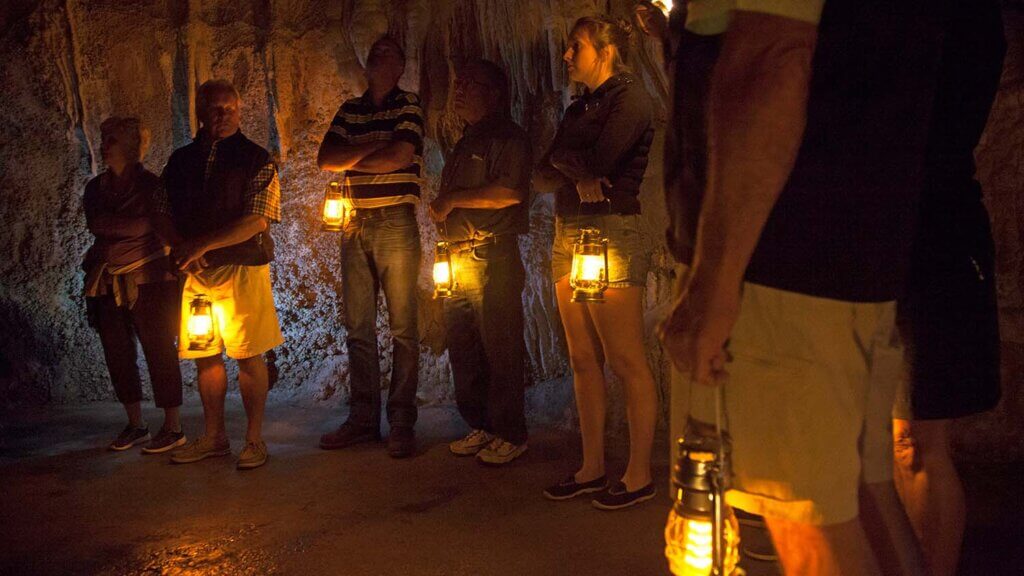 A must-see at Great Basin National Park is the mighty Lehman Caves system, which is what originally put the area on a nationally significant radar. The caves were first brought to national attention by explorer Absalom Lehman in the 1880s. Tours of Lehman Caves offer a glimpse at stalagmites, stalactites, and rare cave formations called helictites—calcite features that curve into unlikely shapes that seem to defy gravity. When heading out on a guided tour of this unique cave system, be sure to keep an eye out for can't-miss-'em shield formations—while most other caves have one or two of these unique formations, Lehman has more than 300.
The Ancient Bristlecone Pine Tree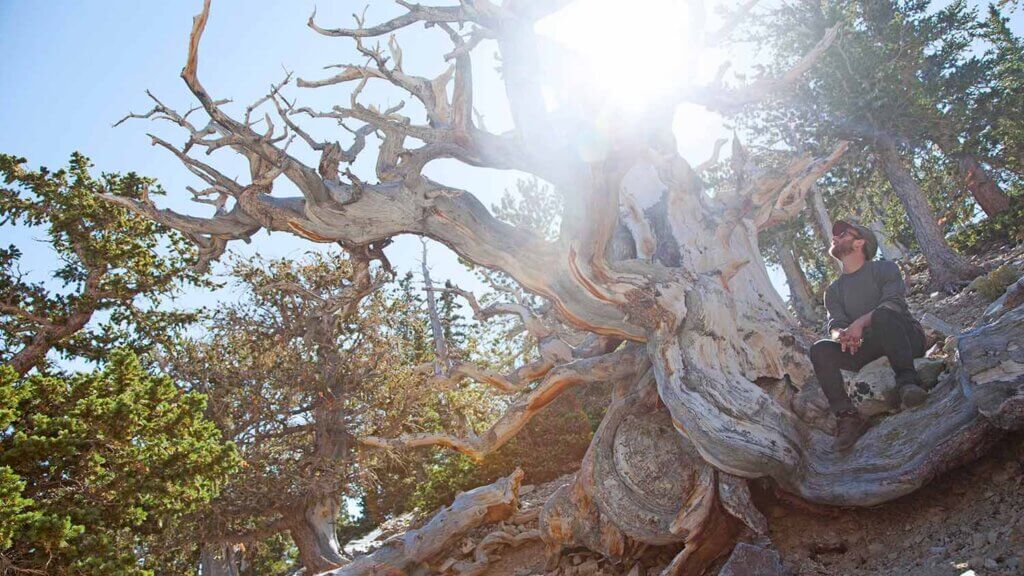 Ready to get to know some of the oldest living trees on earth? Discover a world of remarkable history at ancient bristlecone pine groves throughout the park. Even after Lehman Caves was designated a national monument, the peaks and valleys surrounding the cave remained unstudied and unprotected until the 1960s, when a group of biologists came to the region to study the mysterious bristlecone pine. They had suspected the trees were old; what they couldn't have imagined is that they were actually the oldest living trees on Planet Earth, with some specimens clocking in at an unimaginable 4,900 years old (and counting)—a fact that nudged a National Park designation. The bristlecone thrives in harsh high-elevation landscapes, able to withstand wind, snow, and other extreme conditions other living creatures cannot—all of which are found right here on the high slopes of Great Basin National Park.
The best place to see one of these ancient beauties is along the Bristlecone Trail, accessed from the Wheeler Peak Campground, or in more remote groves in outlying areas of the park, such as Mount Washington Grove or Eagle Peak Grove. To learn more about the bristlecone pine, and to see the original core sample taken during the 1960s, find a ranger at the Lehman Caves Visitor Center.
Climate in Great Basin National Park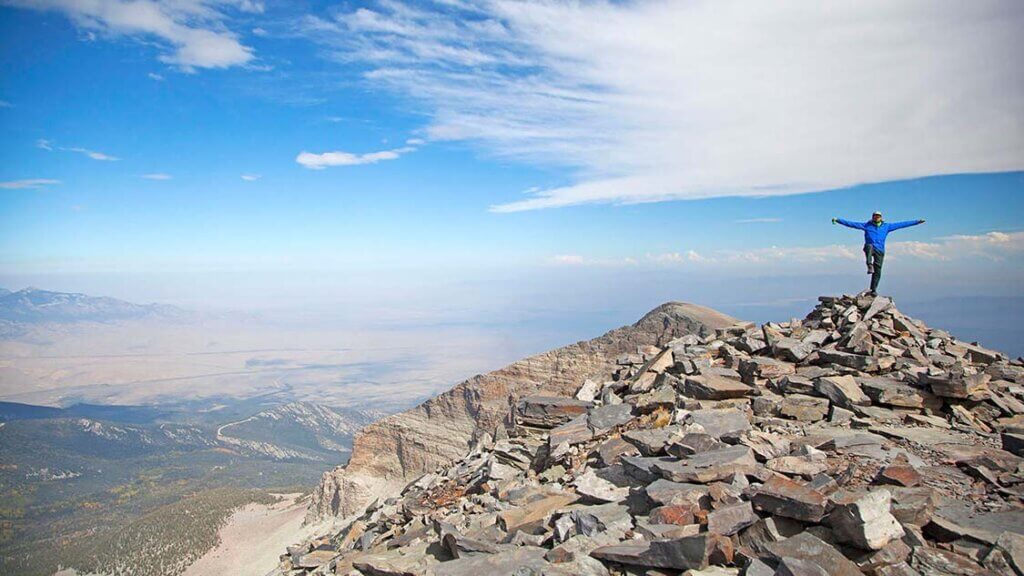 As with much of Nevada, the climate in Great Basin National Park varies drastically across the nearly 8,000-foot elevation change between the valley floor and Wheeler Peak (13,064 ft.). And, of course, that means weather conditions can be all over the place around these parts, and different throughout the park. In late spring and early summer, days in the valley below may be hot, with a 30 degree temperature drop as you approach Wheeler Peak parking lot, which sits at 10,000 feet. In the summer, fast moving weather systems are known to move in and out of the park suddenly, with fierce afternoon thunderstorms. 
The Great Basin is one of the four deserts in North America (the other three being the Mojave, Chihuahuan, and Sonoran), with low relative humidity and sharp drops in temperature at night. As with most other destinations around Nevada, be prepared to face a variety of weather scenarios by packing lots of layers, no matter the time of year.
Hours:
Lehman Caves Visitor Center is situated 5.5 miles from the town of Baker. Here, visitors can purchase cave tour tickets, watch the park movie, and explore exhibits about the dark skies and other natural resources at Great Basin and beyond. Both Visitor Centers observe seasonal hours. In the summer (May 24 through Sept. 7) the Lehman Caves Visitor Center is open seven days a week from 8:00 AM to 5:00 PM; in the fall (Sept. 8 through Oct. 24) open 8:00 AM to 4:30 PM; in the winter (Nov. 1 through May 23) from 8:00 AM to 4:00 PM. The Visitor Center is closed on most major national holidays.
Admission:
Amazingly enough, Great Basin National Park requires no entrance fee for park access. A small fee is required to tour Lehman Caves or to stay at certain campsites, but wildlife viewing, hiking, and cruising the scenic drive are free. Cave tours cost between $2 and $15 per person, depending on the extent of the tour you take. For more info on visiting the park, dial (775) 234-7331.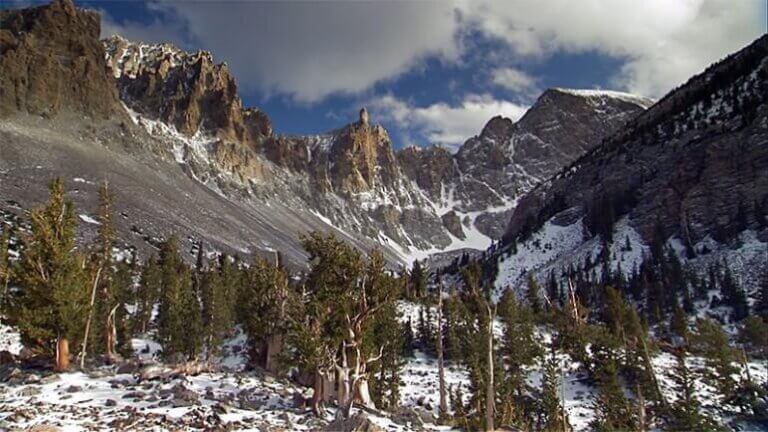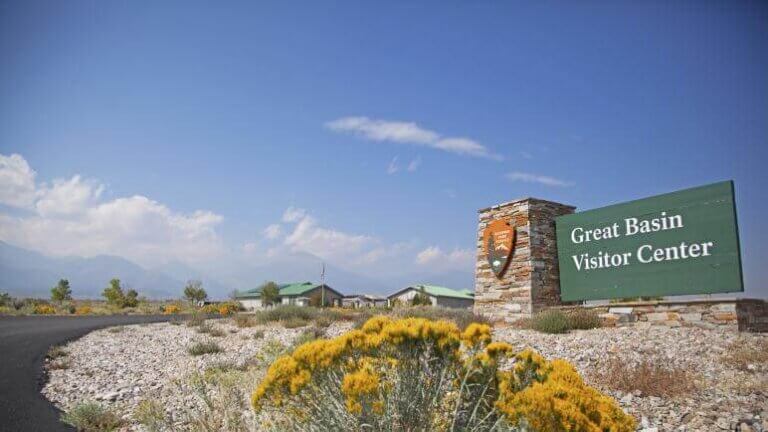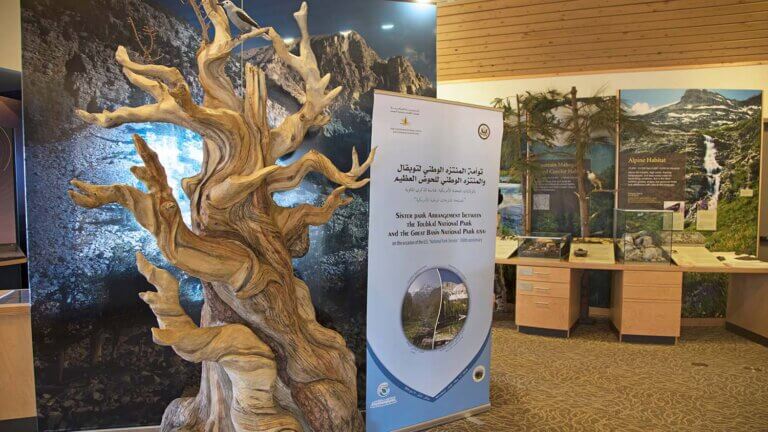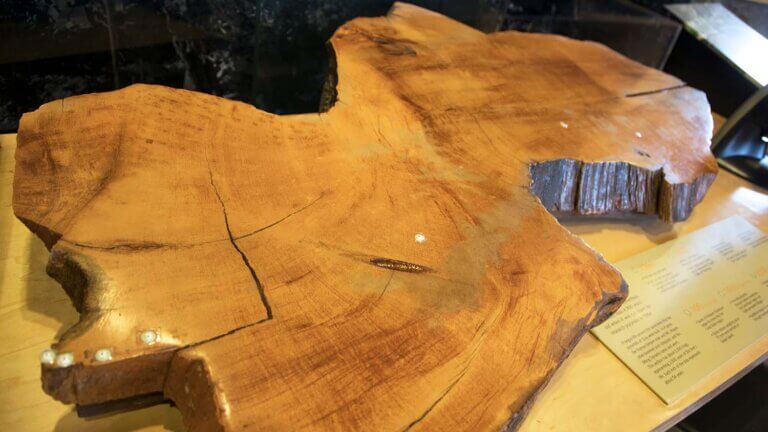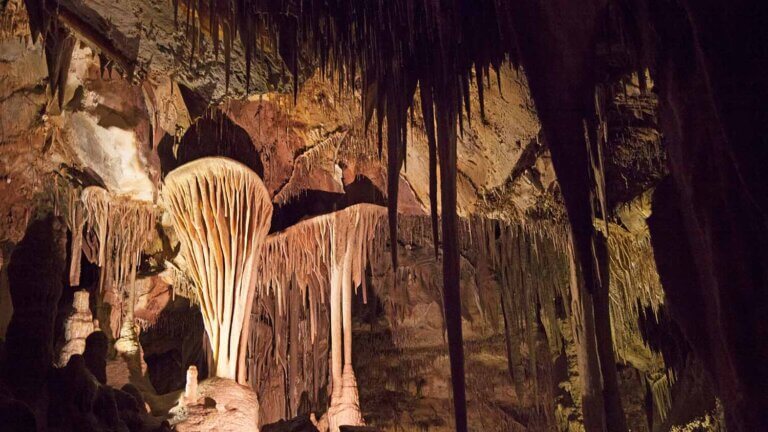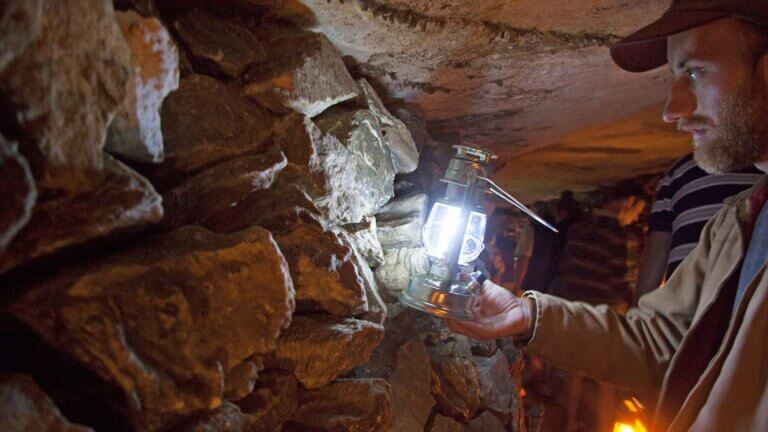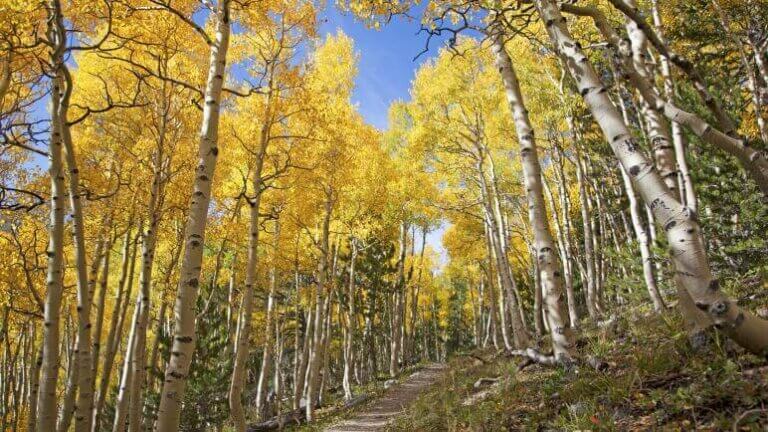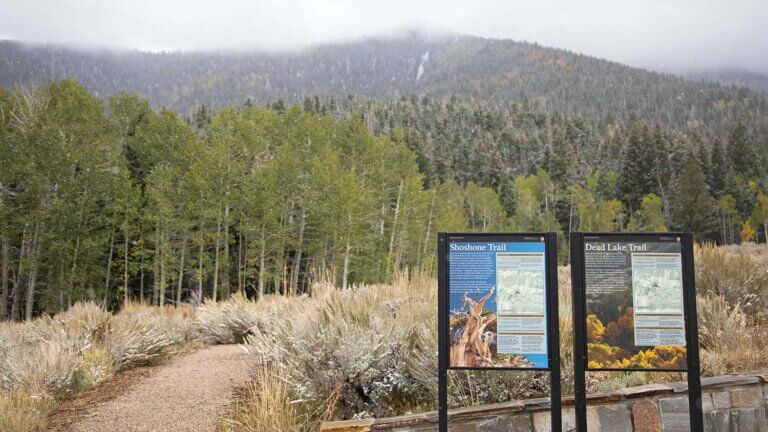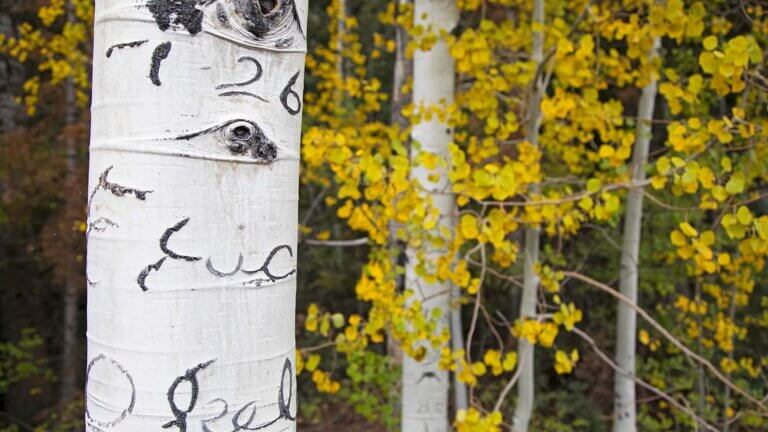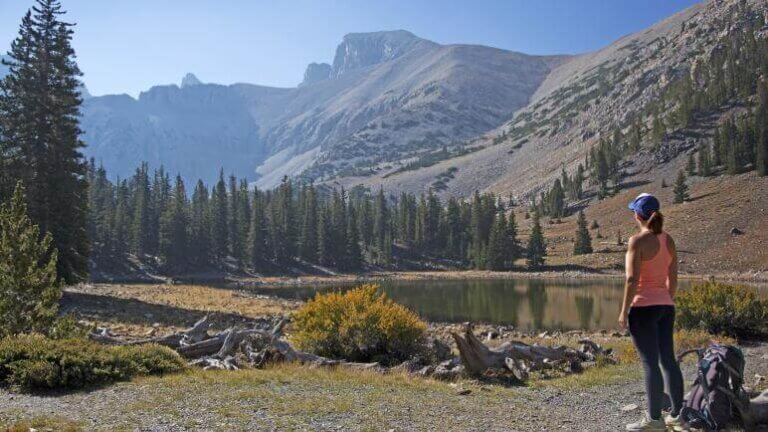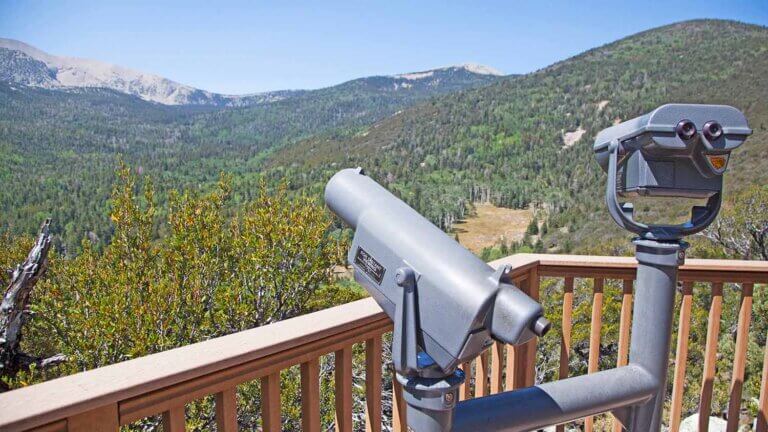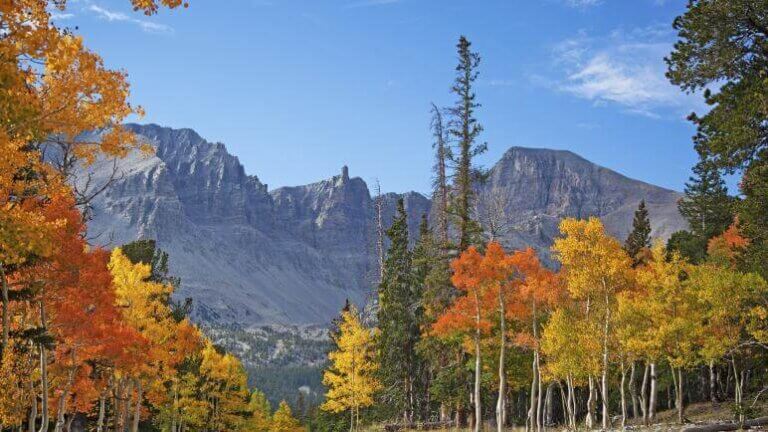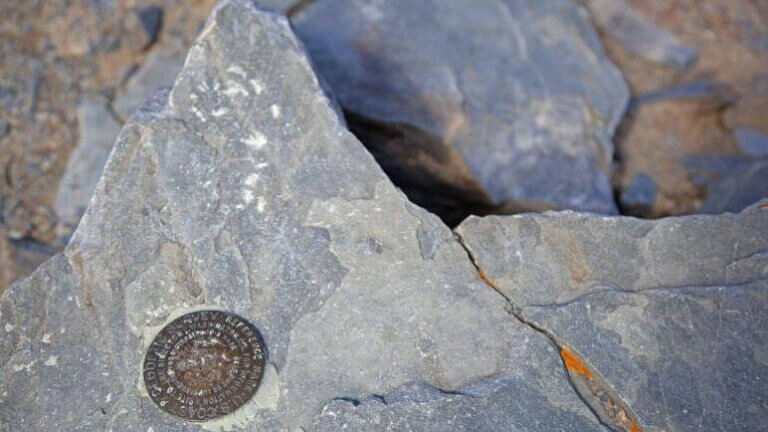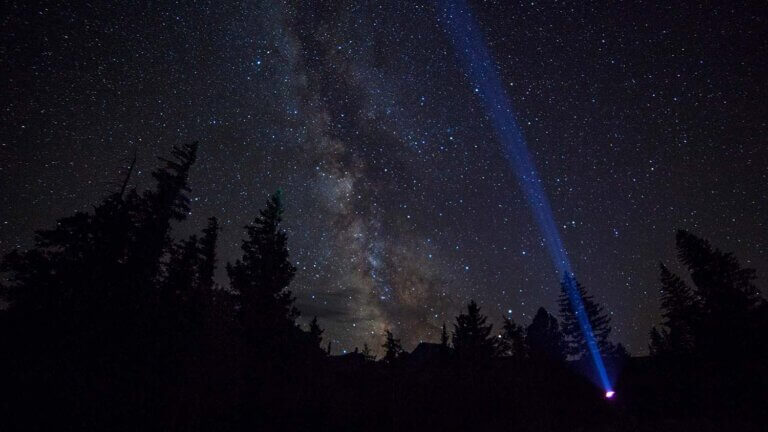 This Location: