EVENT DETAILS
Get ready for the #1 Las Vegas Event and Only Show, where "YOU" become a part of the experience. You'll be enlisted with equipment to hopefully survive the apocalypse, or you have the "OPTION" to become a Special Ops Commando leading the Survivors to VICTORY!
Fully Immersive Zombie Apocalypse Experience with Real Special Ops Team Leaders in a State of the Art Indoor Post-apocalyptic City! The most Realistic, Apocalyptic, Combat Simulation in the World!
1.5 Hour Adrenaline Rush with a Full Sensory Experience!
Designed for Civilians, No Experience Necessary!
For ALL Fitness Levels!
Optional Upgrades Available: (Commando Package, Hero Experience, Photo Packages, Additional Zombie Killing Mags!)
Shuttle Service INCLUDED with any Commando or Hero Experience Upgrade in Zombie Killing Military Style Vehicles.
YOUR APOCALYPSE TRAINING INCLUDES:
Site and target practice.
Basic breaching techniques.
How to seek and find hidden Intel.
How to handle mind tricks that make you question reality as you know it.
Other, zombie kiskassery and tactical concepts.
Our former Army Rangers, Navy SEALs, Green Beret and Delta Force Operators will prepare and train you to strategically maneuver through a displaced town that has been overtaken by flesh hungry, diseased zombies. Once you are briefed, equipped with some of the finest tactical gear and divided into teams, our former Special Operations Warriors will prepare you for an epic battle between good and evil.
Now that you know what Adventure Combat Ops is, are you ready to accept the ultimate mission of saving the world from the Apocalypse?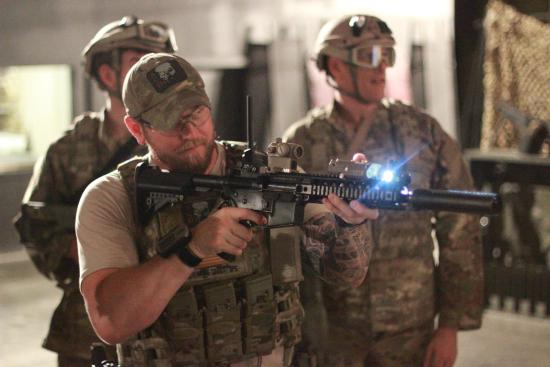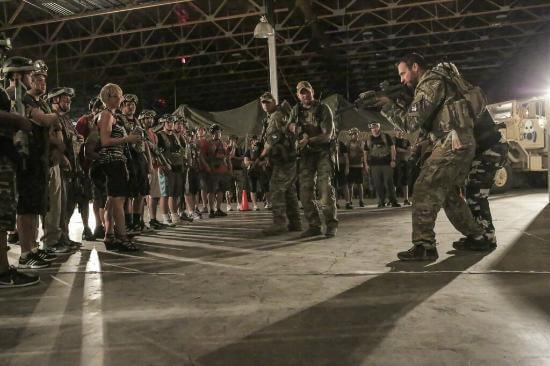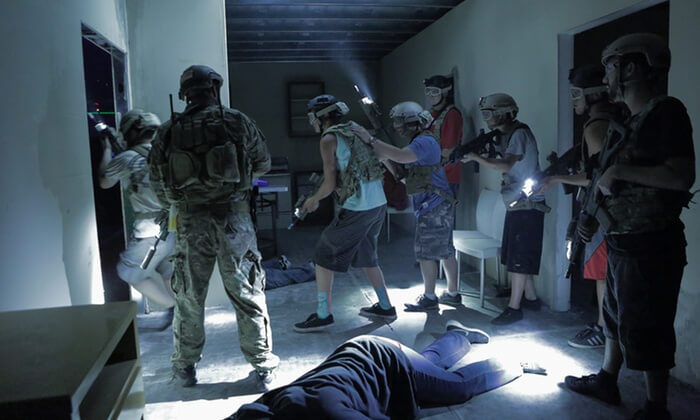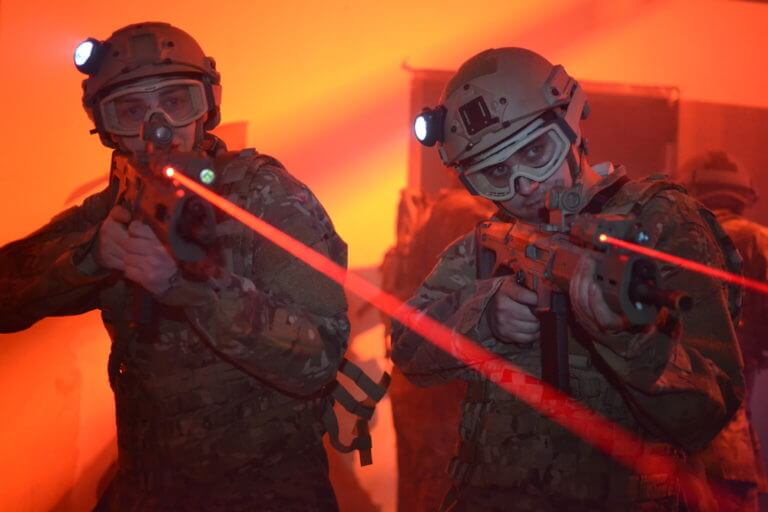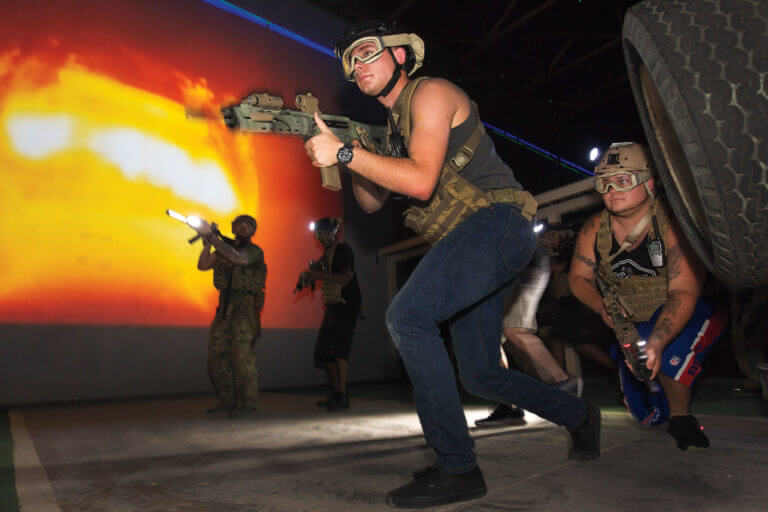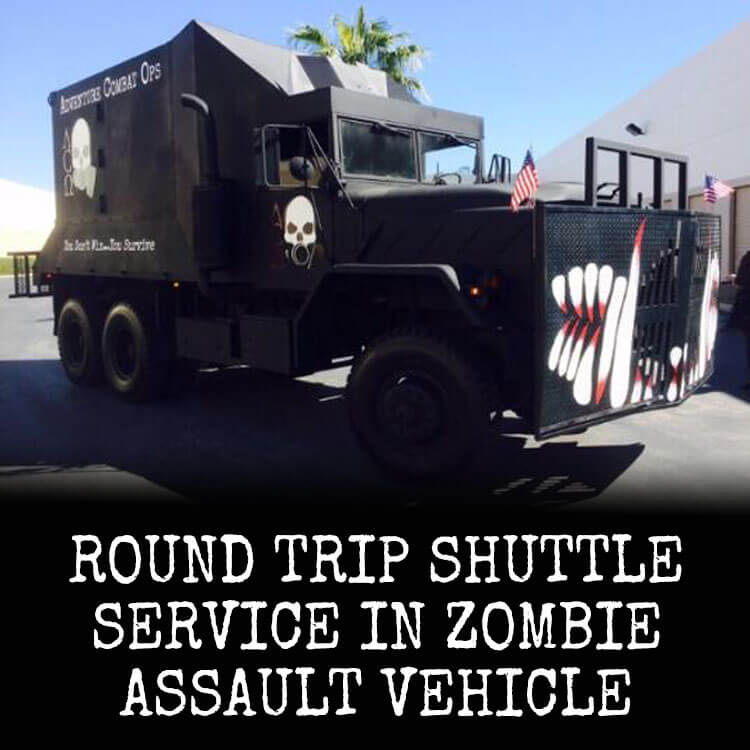 This Location: