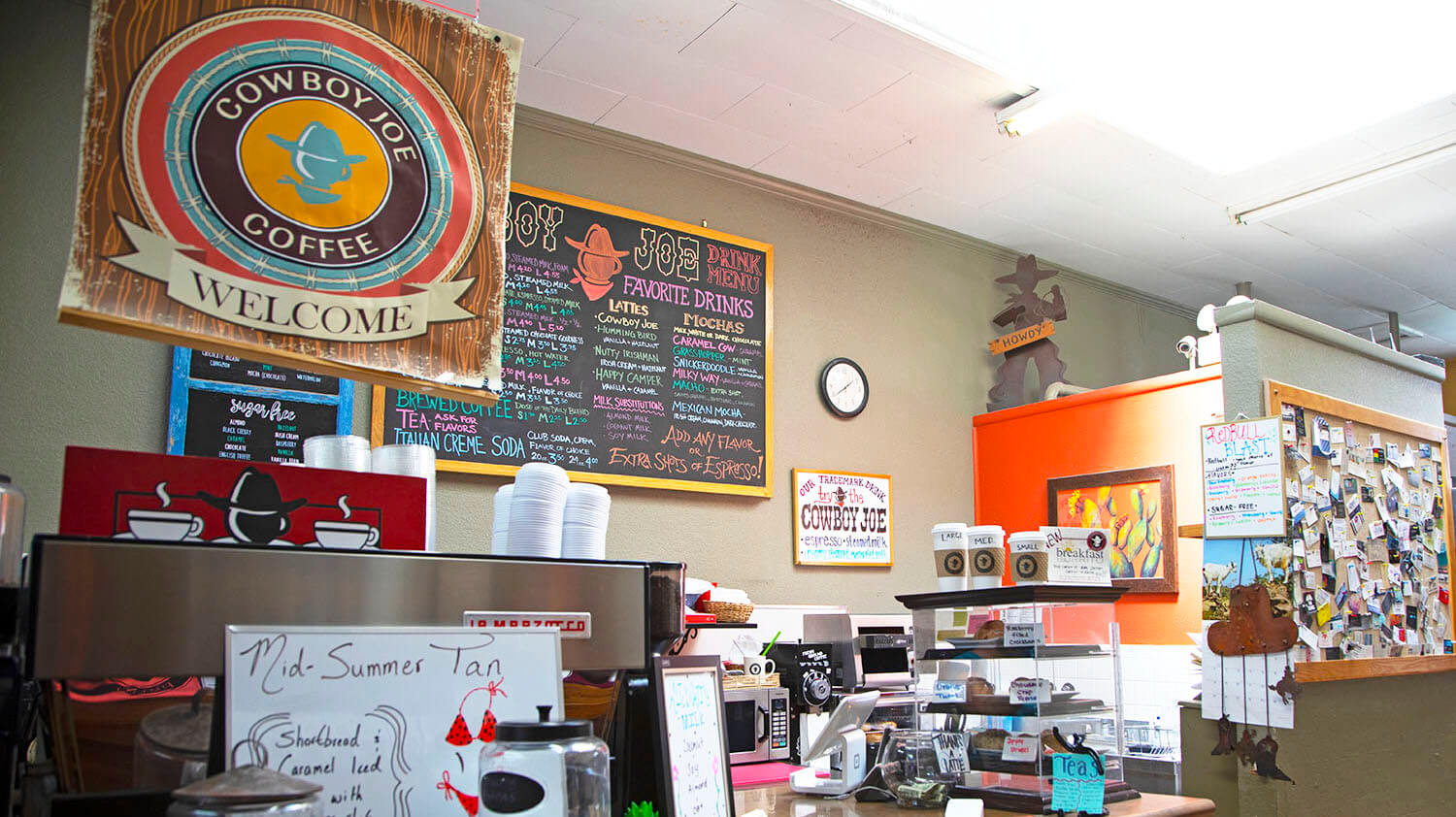 There's no better stop than Elko's locally owned Cowboy Joe Coffee, brimming with in-house roasted specialty coffees, warm and welcoming service, and freshly made pastries, bagels, biscotti, breakfast burritos and more. Order up a tried-and-true classic cup of coffee freshly roasted in-house, or order up coffee house faves like a cappuccino, latte, frappuccino, mocha, breve or americano. Better yet, get your hands on Cowboy Joe specialty drinks like the Hummingbird, Nutty Irishman, Happy Camper, Snickerdoodle Mocha and of course the Cowboy Joe latte. Offering a lineup of more than two dozen regular and sugar free flavors, add any flavor or extra shot of espresso to any coffee, or make any coffee dairy free with almond, coconut and soy milk alternatives, too. If you're not a coffee drinker, order up even more sweet, off-the-highway treats like Italian cream soda, chai spiced tea, or a range of hot and cold freshly brewed tea flavors.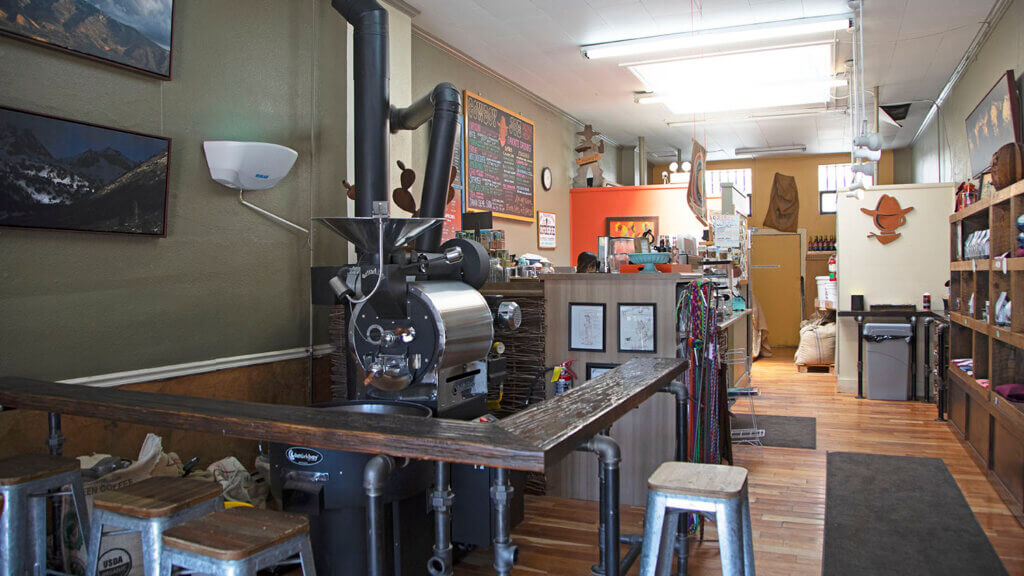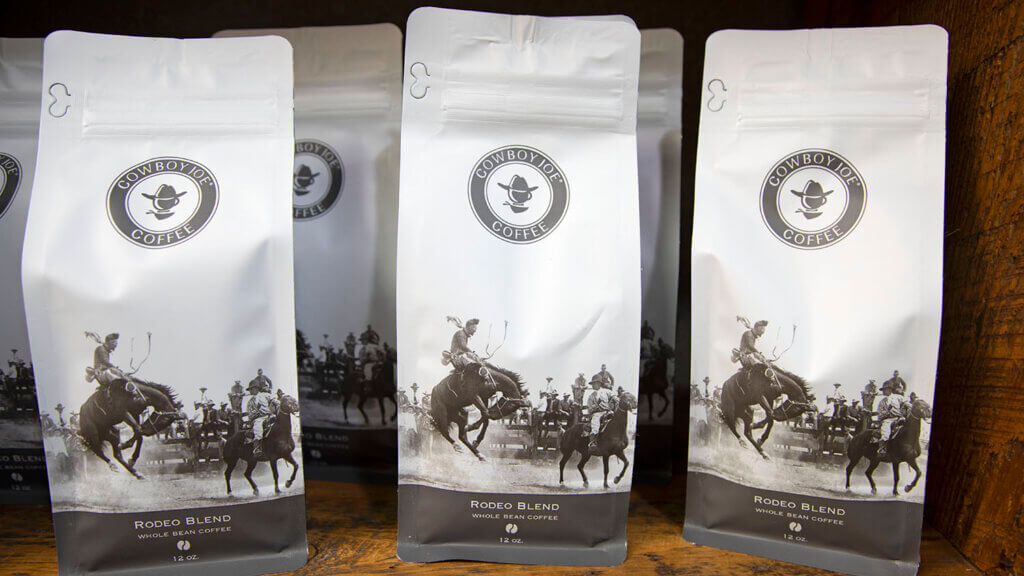 Settle into cozy street-front booths, and be sure to get your hands on local photography prints of the Lamoille Canyon and Ruby Mountains, along with handmade mugs, and freshly ground coffee to bring home with you.
Hours:
Cowboy Joe's Coffee is open seven days a week, from 5:30 AM to 5:00 PM Monday through Friday, and 6:00 AM to 5:00 AM Saturday and Sunday.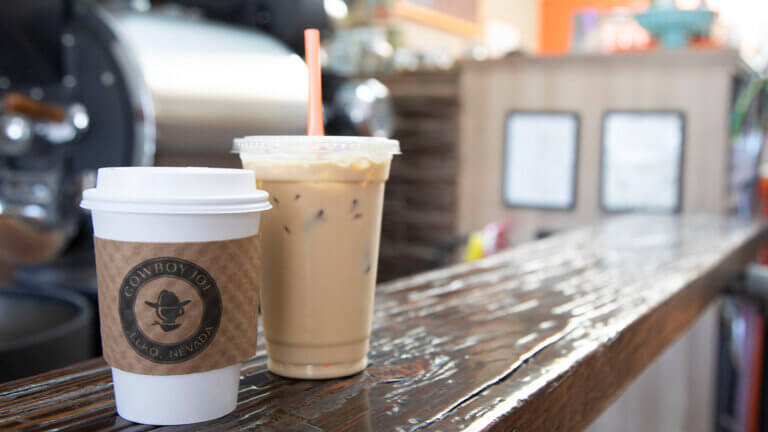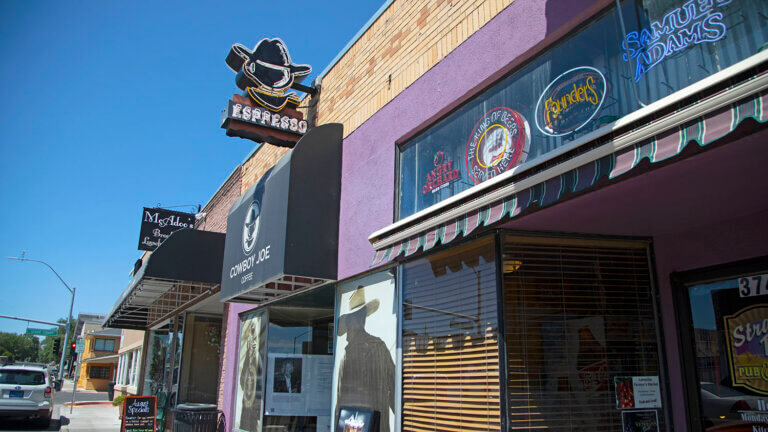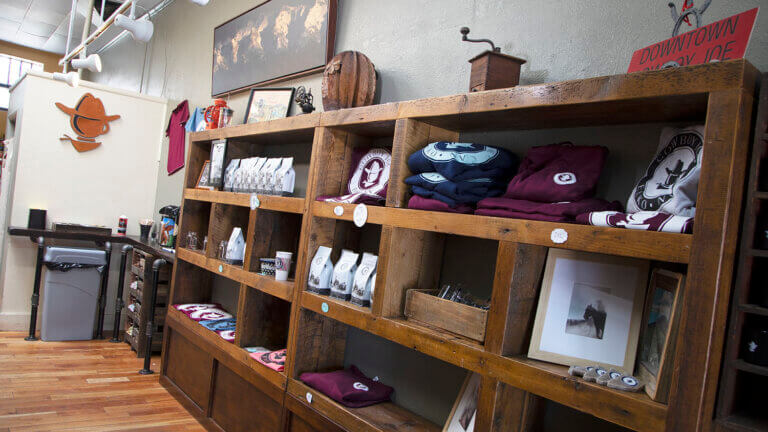 This Location: