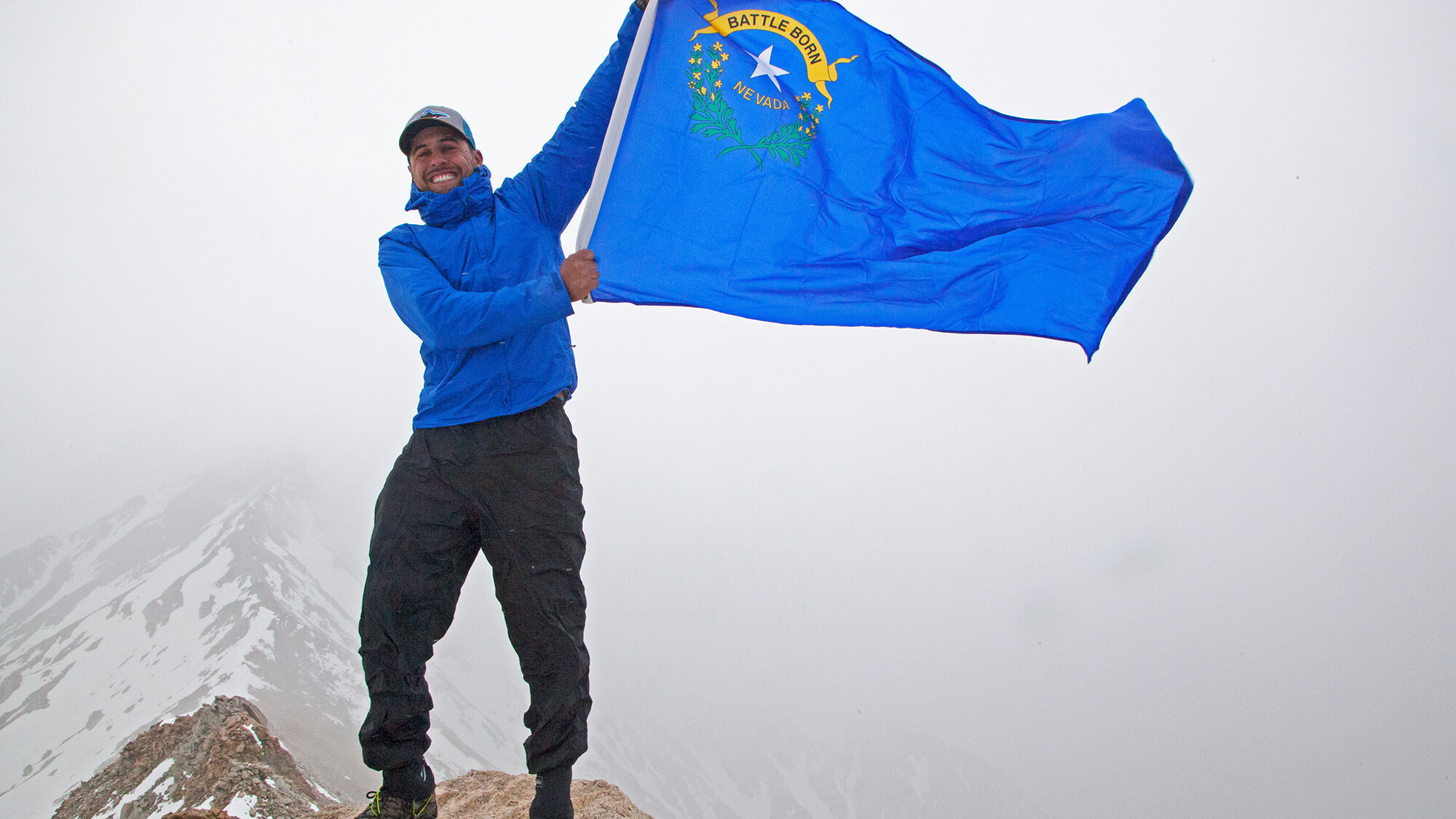 Boundary Peak Wilderness – Inyo National Forest
Home of Nevada's tallest peak, hiking enthusiast are going to want to get this one on the list, STAT. Boundary Peak is situated in the northern end of the stunningly scenic White Mountains, which straddles both California and Nevada. Luckily, the peak, sitting at 13,140 is on the Nevada side barely stretching just 82 feet taller than Wheeler Peak in Great Basin National Park, earning its spot as Nevada's tallest peak. Boundary Peak is less than one mile from the Nevada-California border and considered to be a sub-peak of its neighboring, taller California-side peak, Montgomery.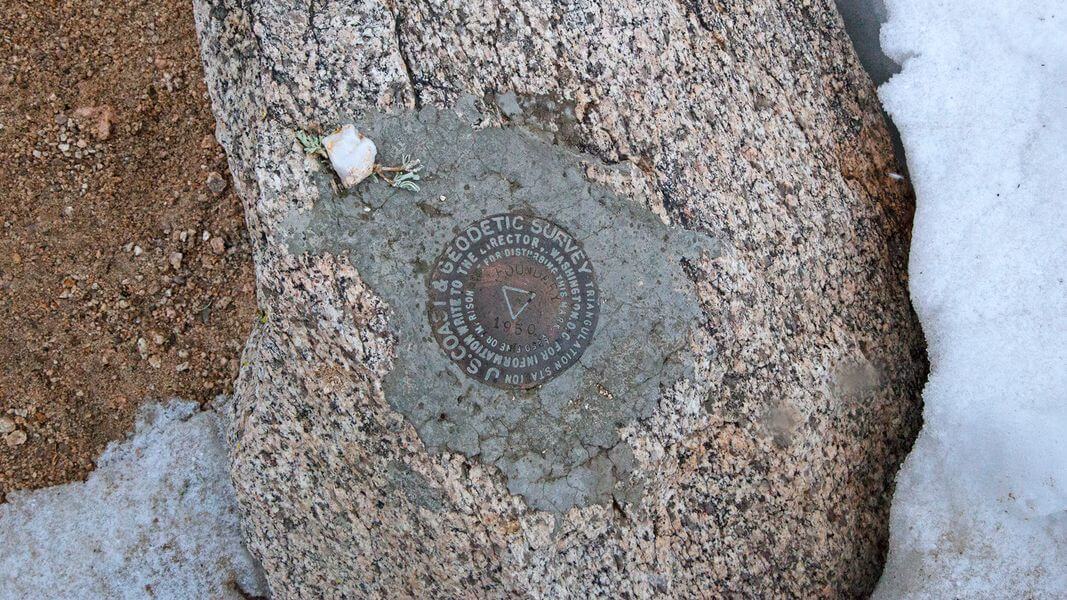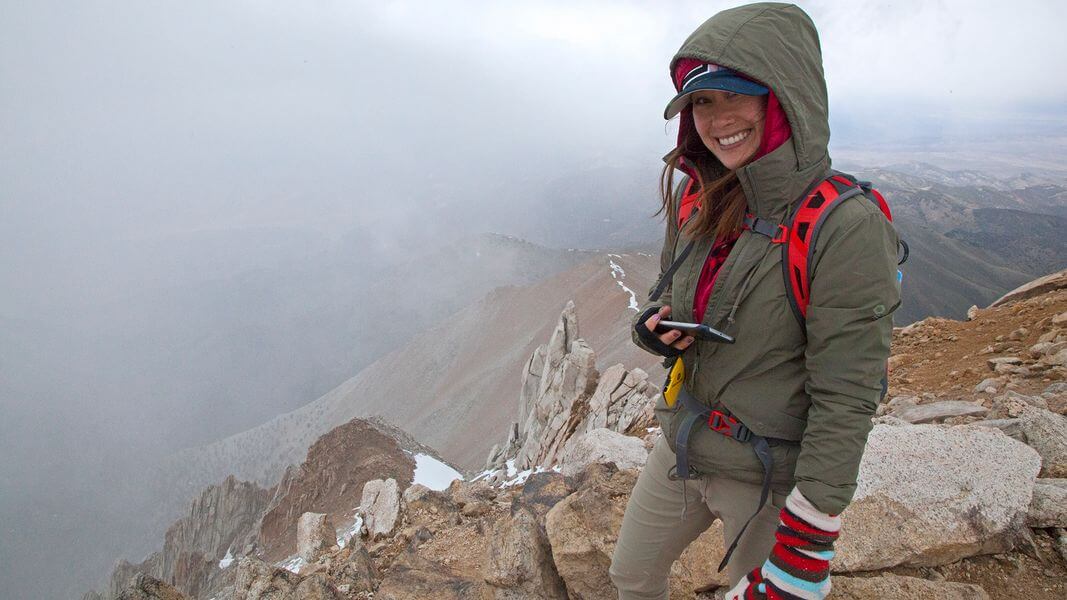 Distance: 8 miles round trip
Elevation: 9,874 from basecamp at Queen Mine Road to 13,140 at Boundary's summit
Difficulty: Advanced
Boundary divvies up dramatic profile from nearly every direction but is particularly spectacular from the Nevada side in Fish Lake Valley. Wilderness permits are not required for a summit attempt. Unless you are prepared for some serious mountaineering, the safest time to summit Boundary is late June thru early October each year. The area is known for dramatic wind chill and thunderstorms in the afternoons, so a general rule of thumb is to summit in the late morning and plan to be off the mountain by mid-afternoon. Be sure to note the Bristlecone forest when ascending Boundary—you'll see an ancient grove of these beauties about a mile before the saddle. It's also important to note that there is an easily navigable trail until your fourth and final mile to the summit. Here, the trail turns into a bit of a scramble with a mostly scree route.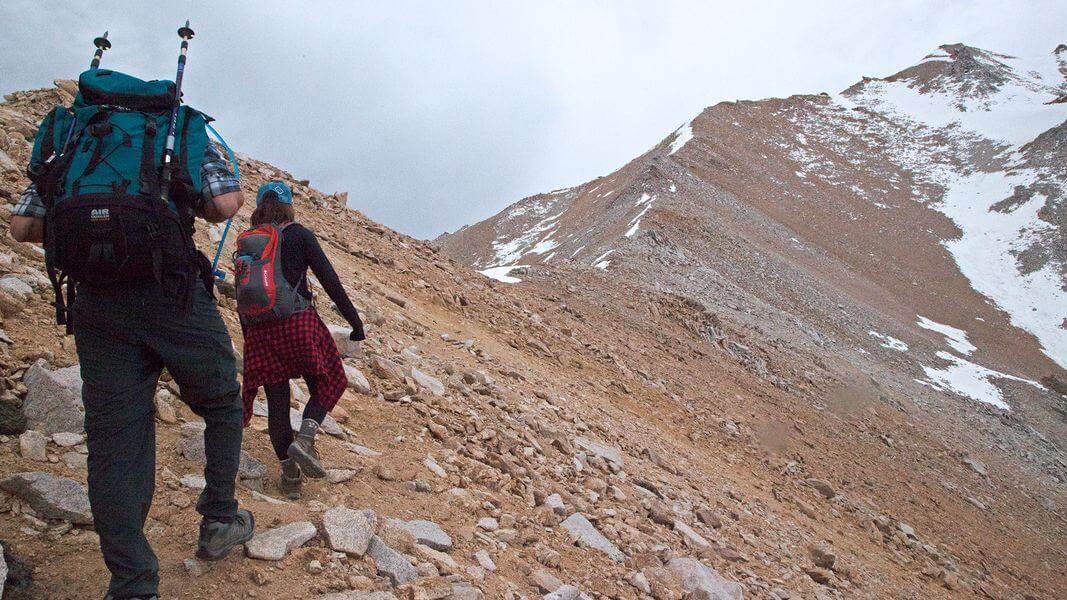 The hike is a strenuous one, but the 360 views from the top—of both California and Nevada—are well worth it. An impressive 10,000 foot elevation gain between the peak and the valley floor will a view that's hard to forget about, we assure you. Besides, being able to say that you've bagged the tallest peak in the most mountainous state in the lower 48 are some bragging rights that we could get used to.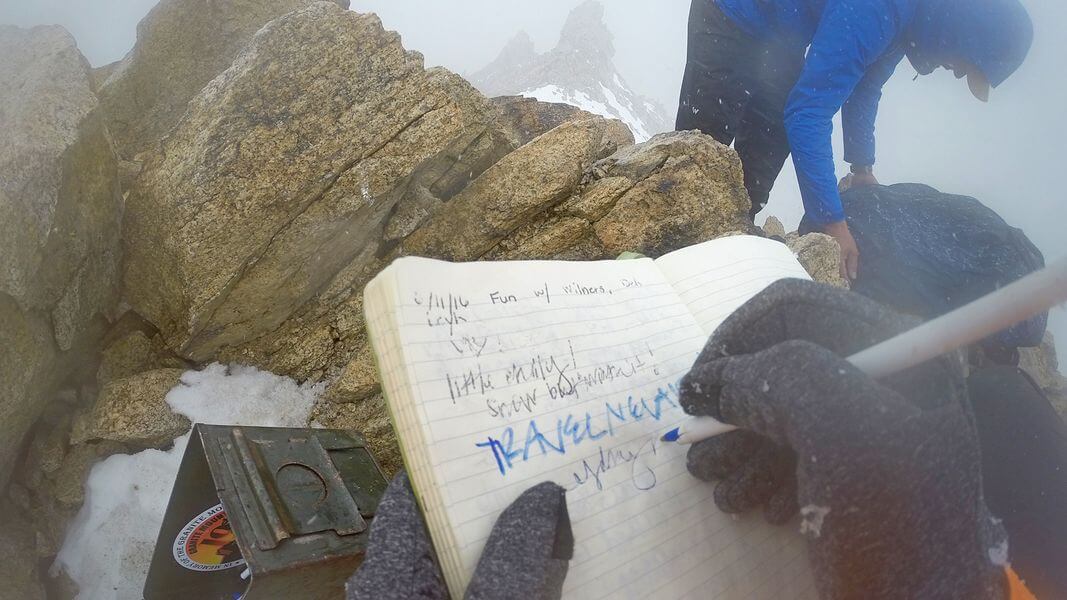 Basecamp can be accessed via the Trail Canyon, but the Queen Mine Road is ultimately much shorter and far less elevation gain and the recommended route. A high clearance vehicle is crucial when taking the Queen Mine Road, as the roads are not maintained and visitors will be faced with several large ruts.
Travel Nevada PRO TIP
If you are not acclimated to the surrounding altitude, it is strongly suggested that you spend a few days in the area adjusting. Altitude sickness is a real thing, and this hike is not one when you want to face it for the first time. Also, when exploring Nevada's amazing landscapes, please always remember to implement a Leave-No-Trace mindset. An understanding of these principles will keep human influence to a minimum while providing opportunities for visitors to enjoy and experience Nevada's stunning wilderness.
GETTING THERE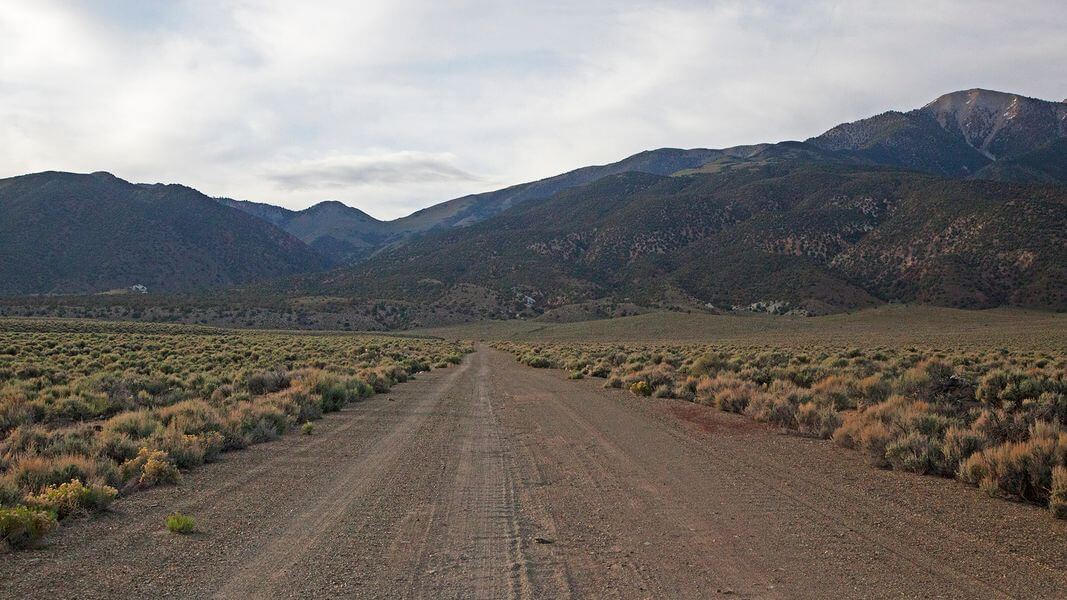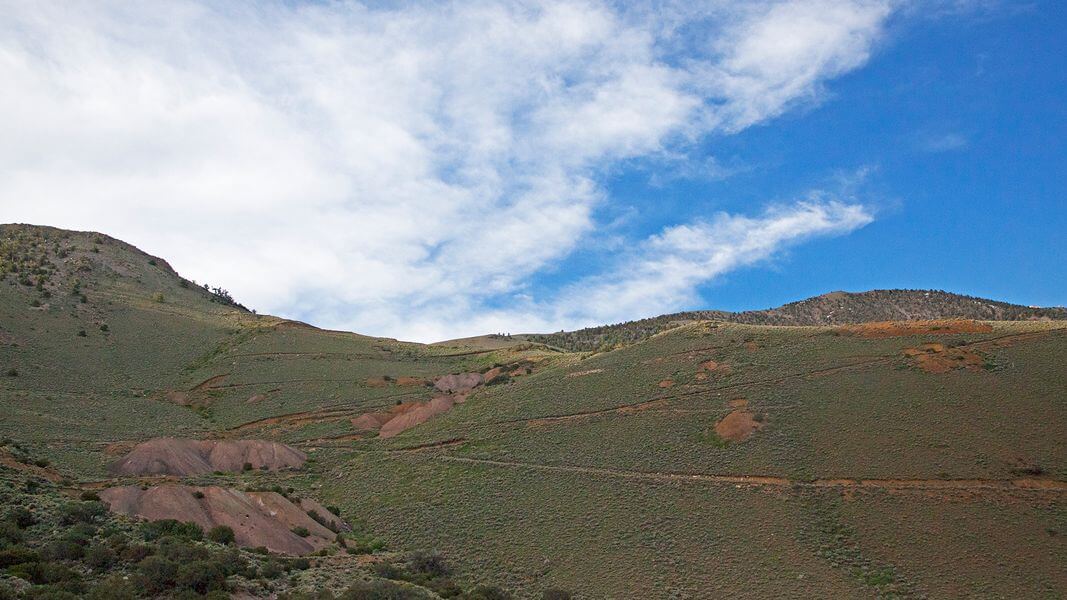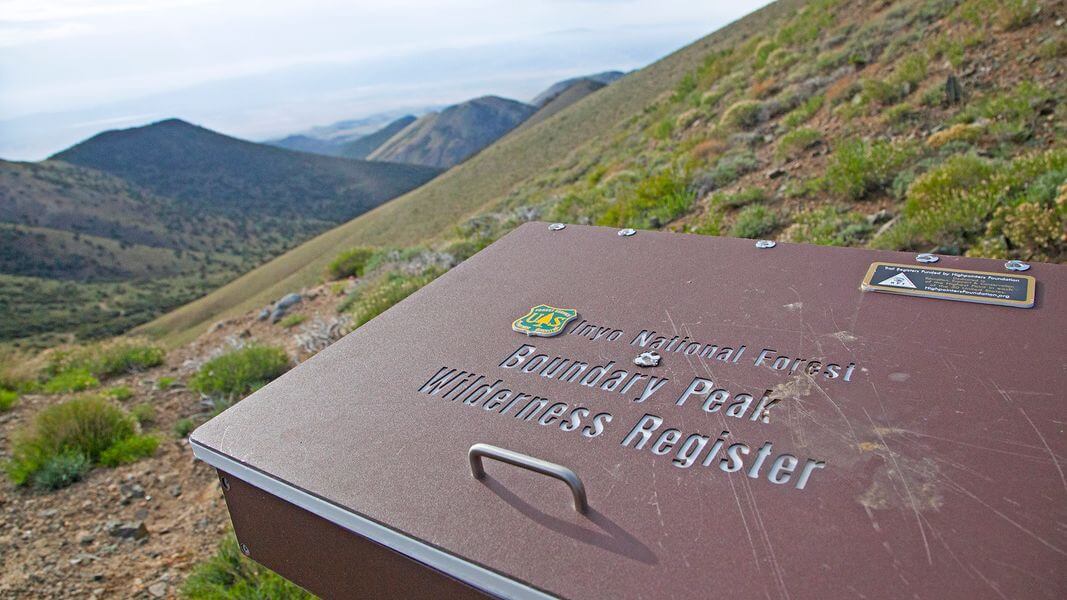 The nearest Nevada towns are Tonopah [about 75 miles east] and Hawthorne [about 77 miles to the north.] However, the rural community of Dyer is much closer to Queen Mine Road, and is Travel Nevada's top choice for a home base when summiting this peak. From Dyer, head north on State Route 264 for approximately 25.6 miles. State Route 264 will merge onto U.S. Highway 6. Follow U.S. Highway 6 for 14.1 miles. You'll see abandoned lodging on the right [north] side of the road-there should be a dirt road directly across from it leading into the White Mountains. Take the dirt road, turning left. Follow this poorly maintained road several miles, as it switchbacks several times to the basecamp. At the top, you'll see a White Mountains register and a scenic viewpoint. The trail starts here.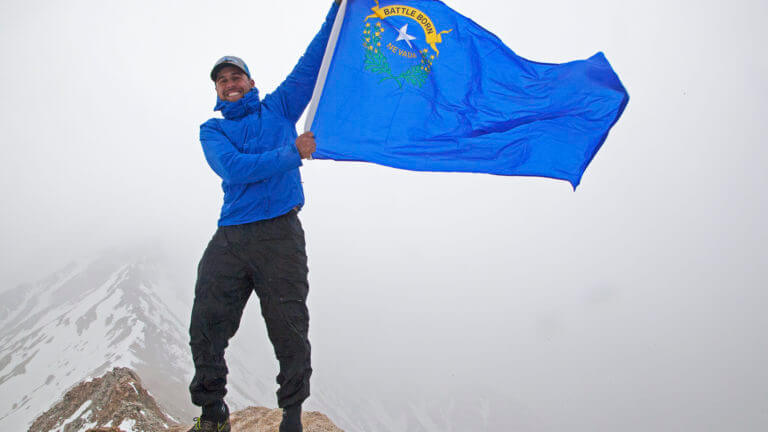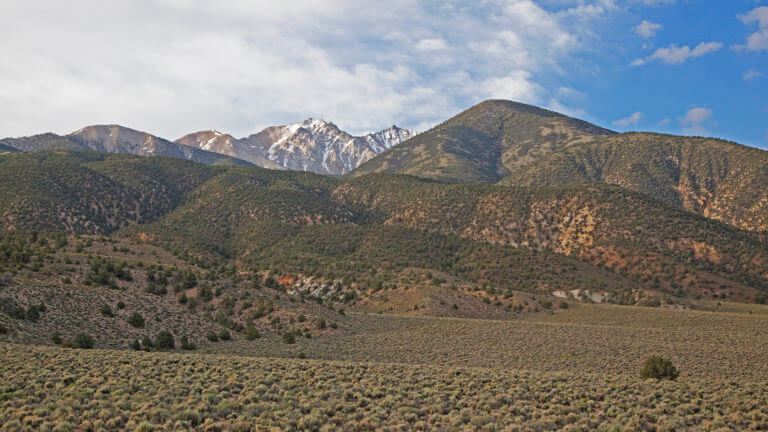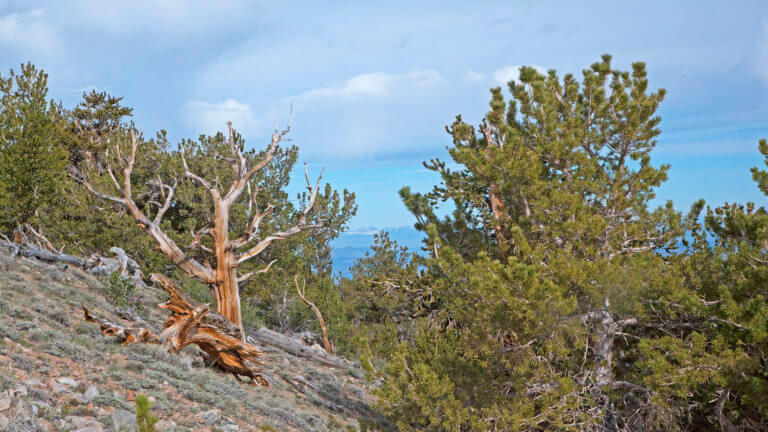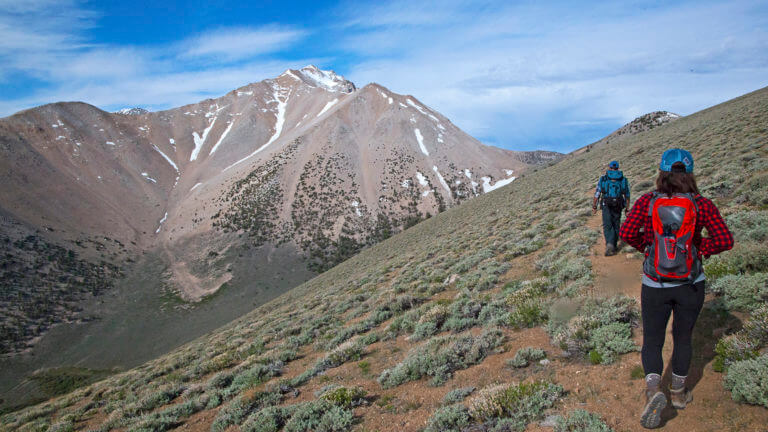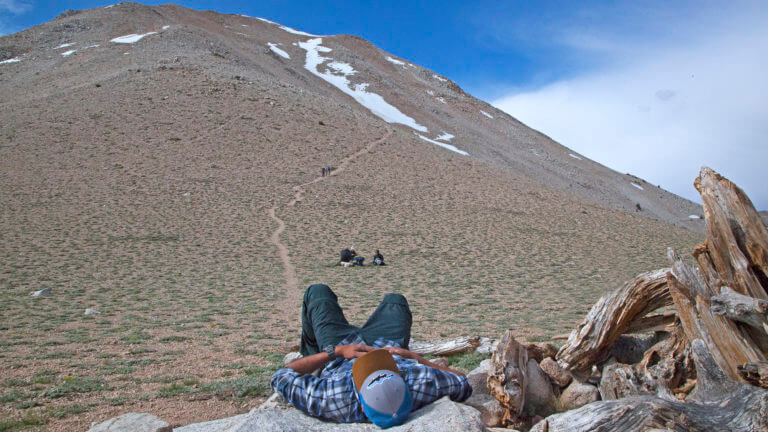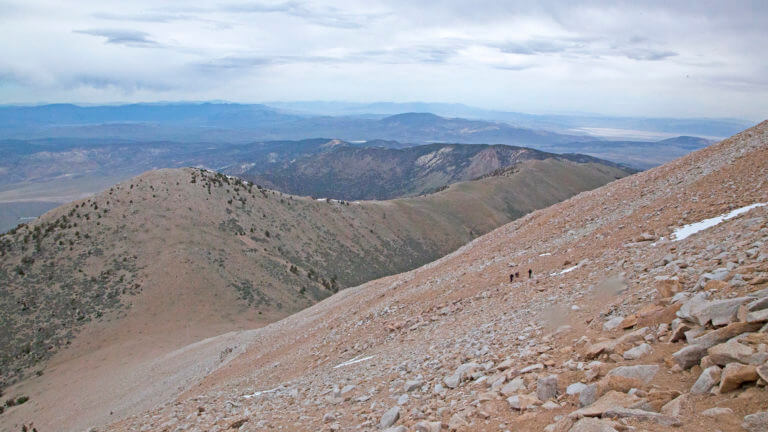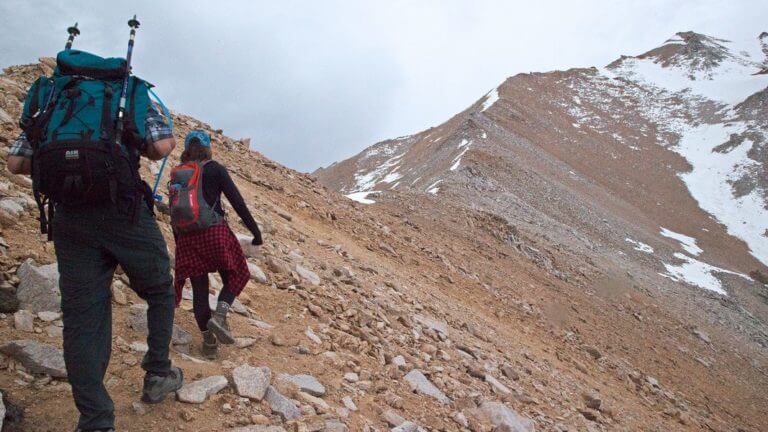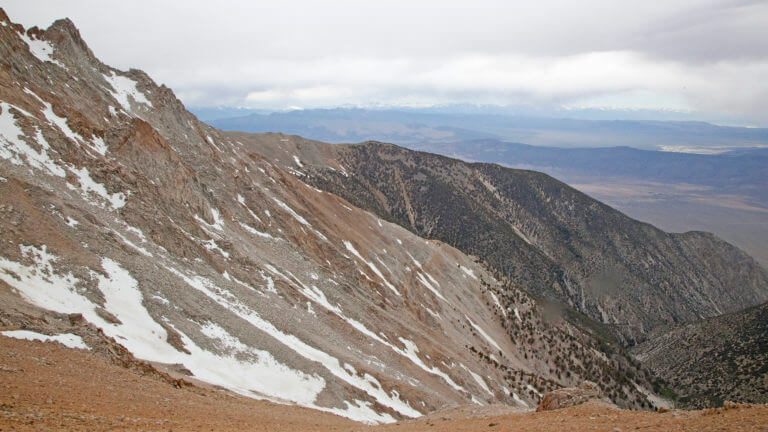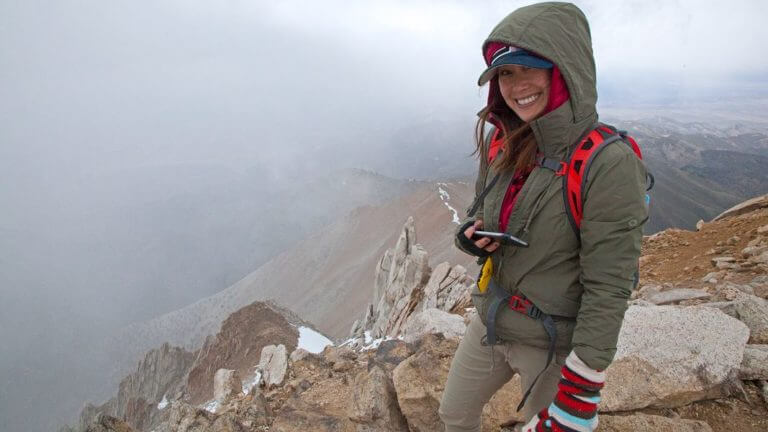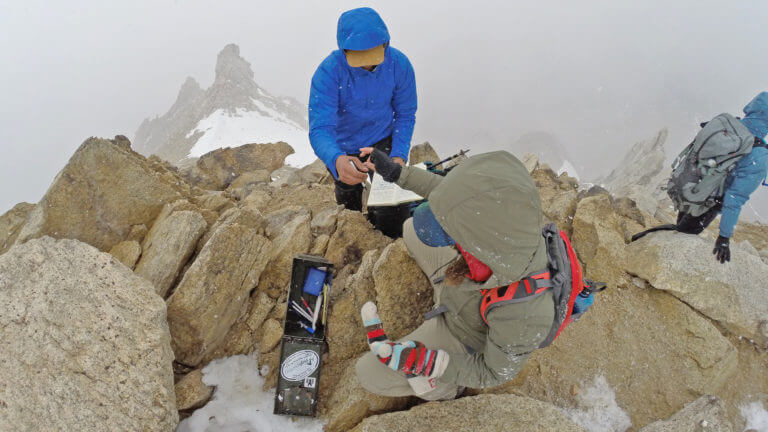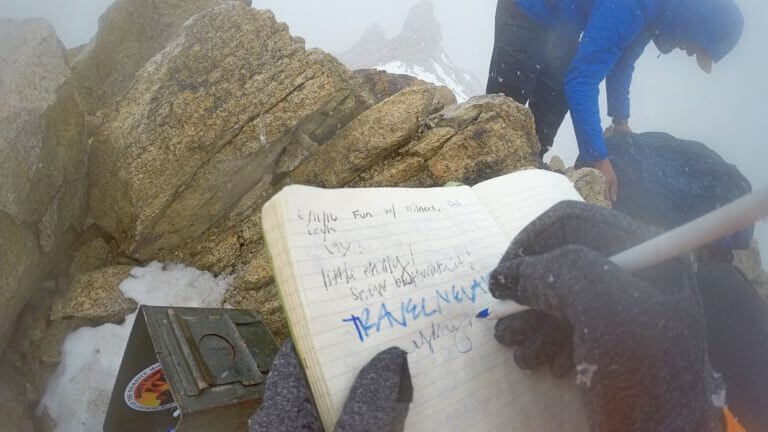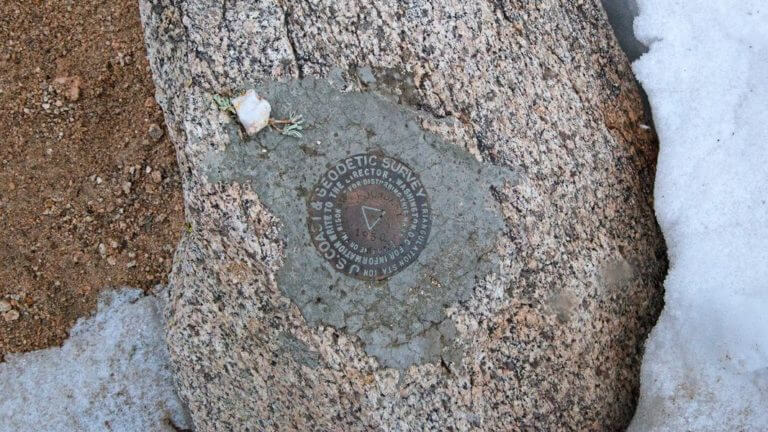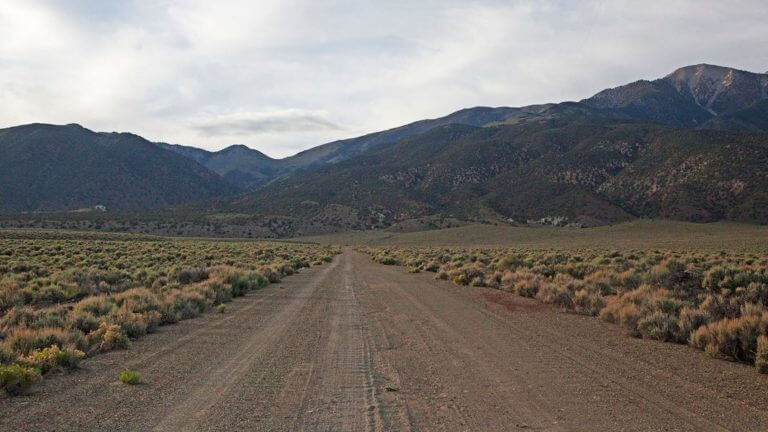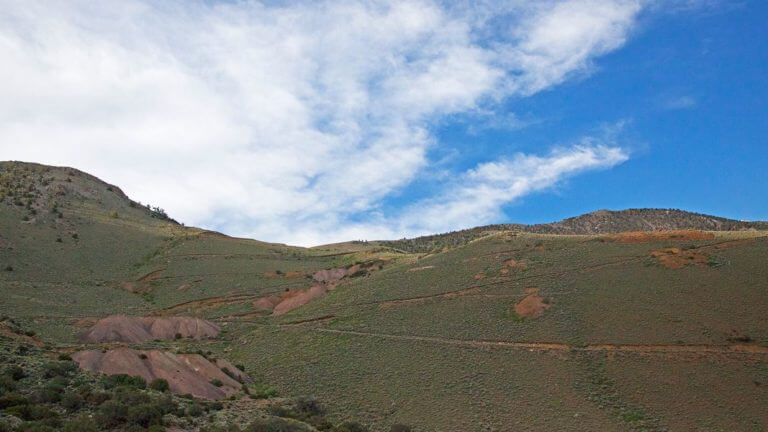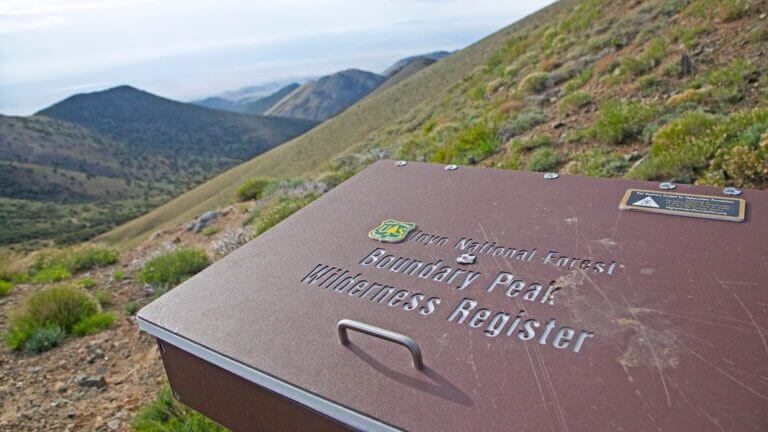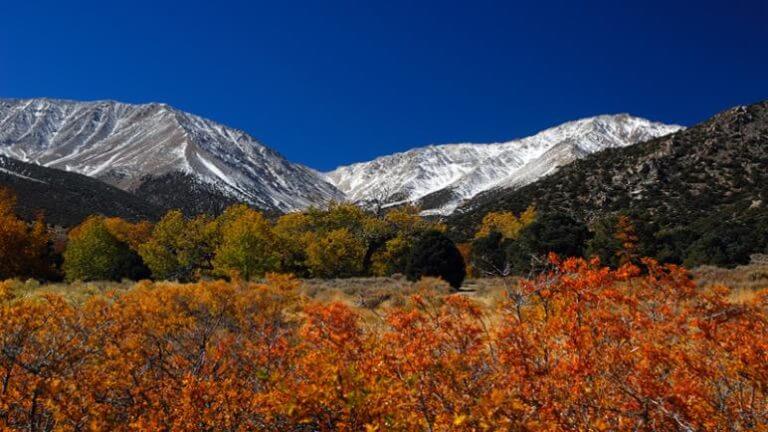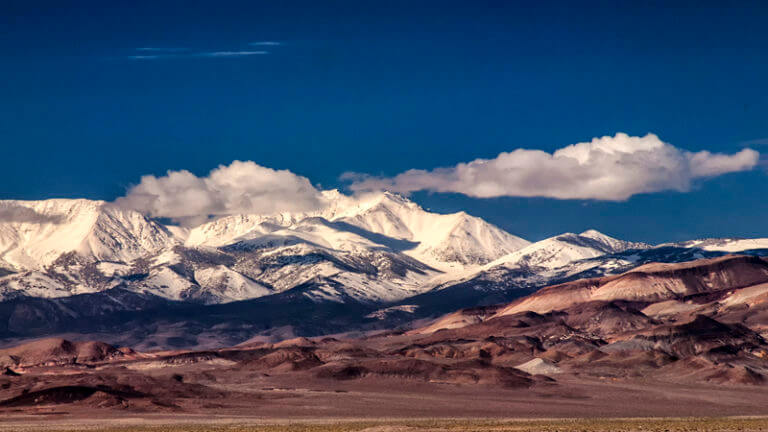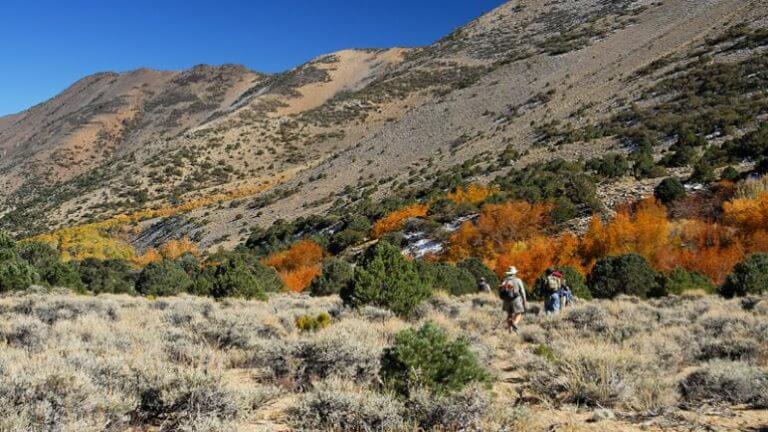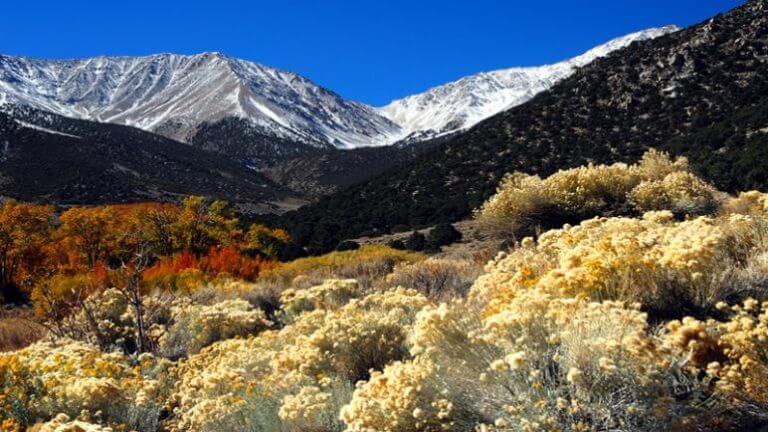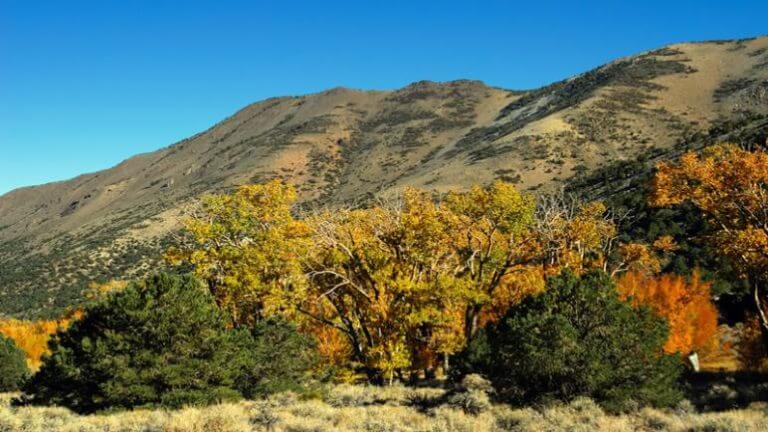 This Location: