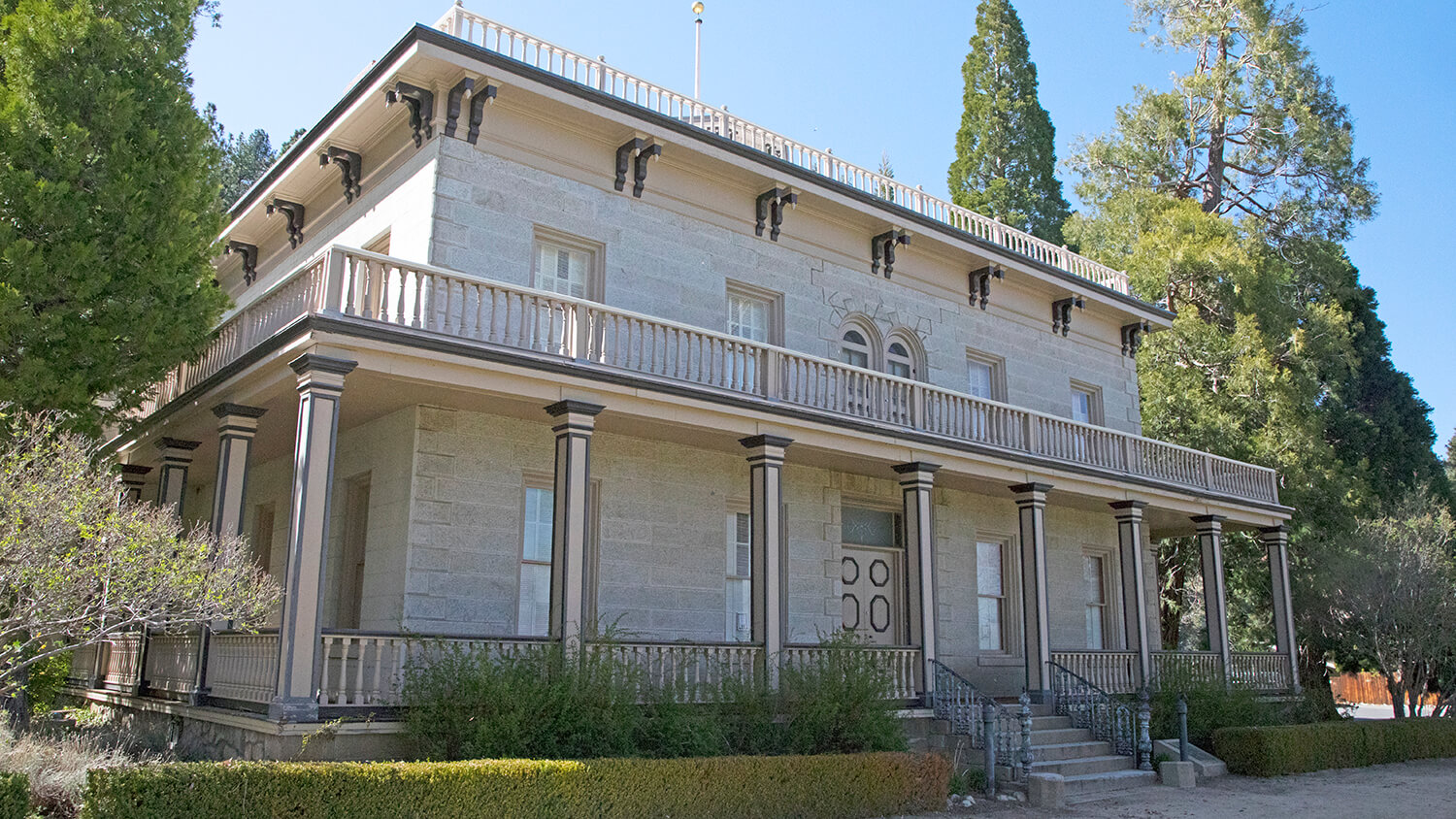 Nestled on the northern end of Washoe Valley, discover Bowers Mansion—a historical site built in 1863 by Lemuel "Sandy" Bowers and his wife, Eilley. A prime example of homes built in Nevada by Comstock millionaires, the mansion is a nod to the Silver State's heritage, and a must-see when road tripping the Lake Tahoe Loop.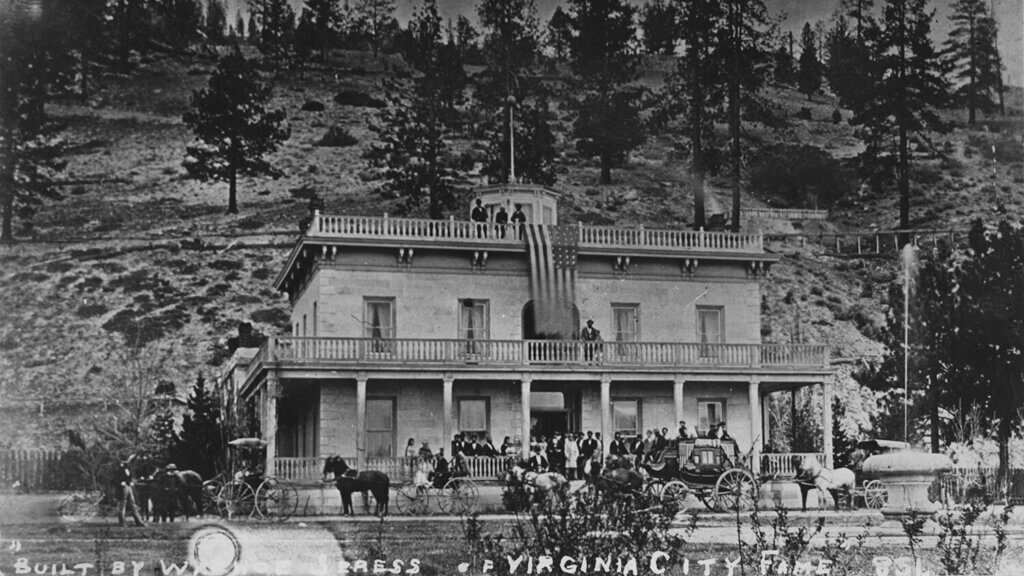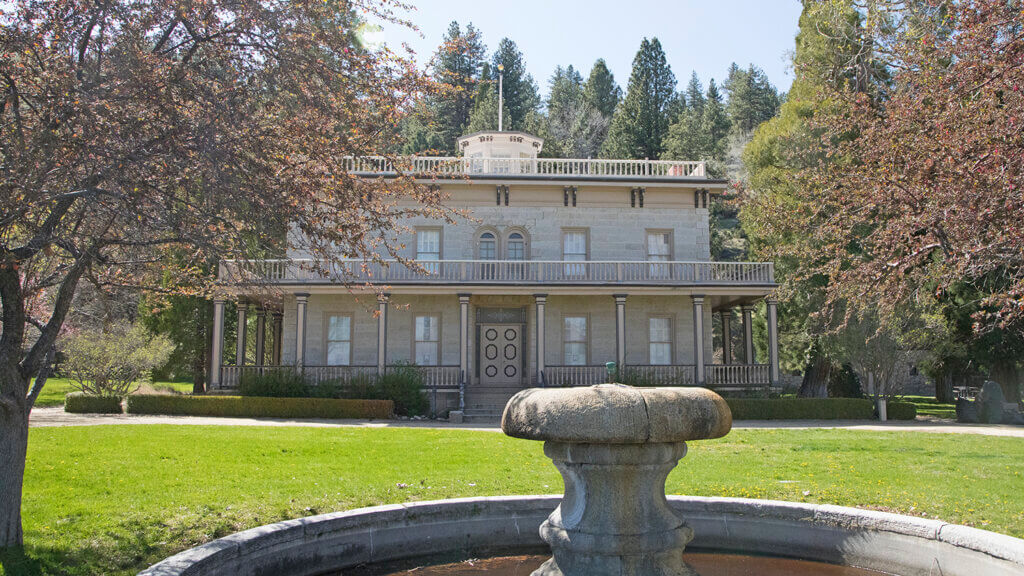 Bowers Mansion History
Although Bowers Mansion, a symbol of Eilley's dreams of prestige and respectability, was completed in 1863, Eilley had arrived in Nevada many years before. A woman way ahead of her time, Eilley started her career running a boarding house in Gold Hill, which is where she would eventually meet her husband Sandy Bowers. Interestingly enough, she inherited this north Washoe Valley plot of land from her ex-husband. Once Eilley and Sandy became a couple, they staked a claim in Gold Hill that proved to be incomprehensibly fruitful, essentially turning them both into overnight millionaires. She already had the plot of land, and now with the money to build her dream home, the construction of Bowers Mansion could begin.
The mansion, designed by J. Neely Johnson, a builder, and ex-governor of California, combined Georgian and Italianate architectural styles, modeling the home after homes in Eilley's native Scotland. The Bowers employed Scottish stonecutters for the construction of their new home, which eventually cost more than a quarter-million dollars to build—an amount that would tally beyond $6 million dollars in modern times. Eilley and Sandy embodied the Comstock millionaire lifestyle, touring Europe with the sole intention of acquiring furniture to decorate their new home, purchasing furniture, statuary, paintings, and other unimaginable adornments that are mostly all found within this historic property.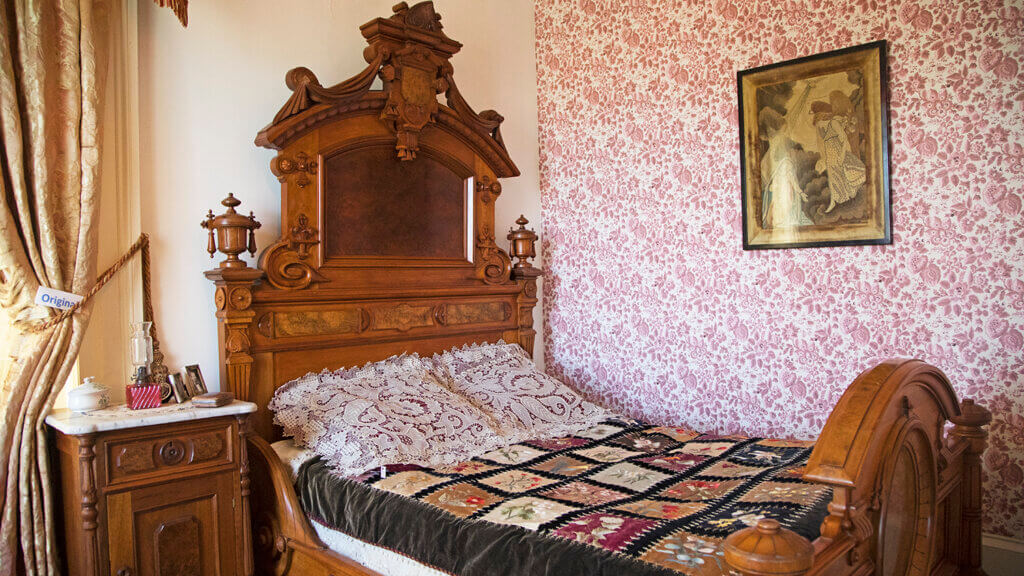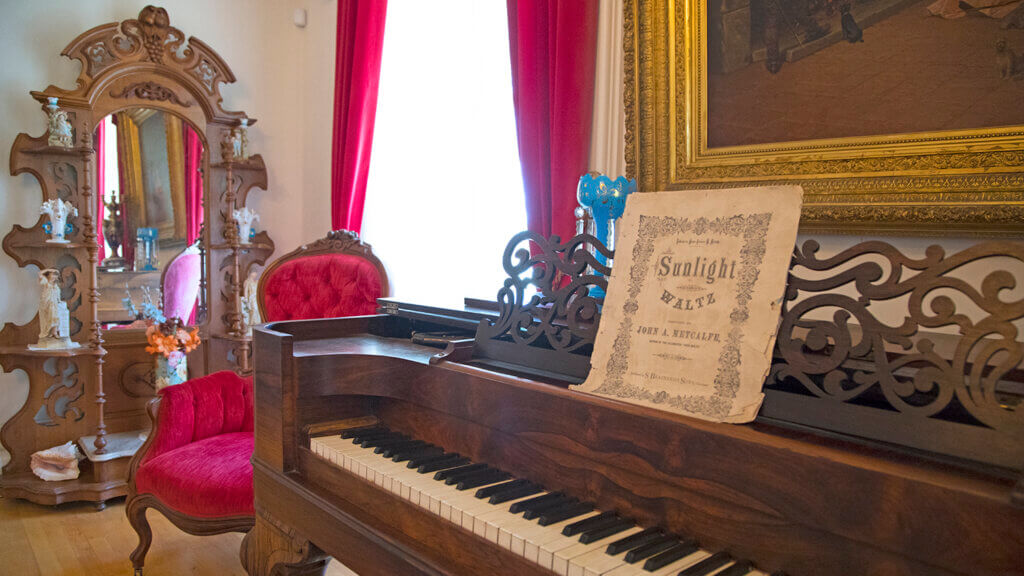 Visiting Bowers Mansion Today
Today, this historic Bowers Mansion is part of Washoe County Bowers Mansion Regional Park, along with picnic areas, Bowers Mansion pool, and access to hiking trails that lead to the Bowers family cemetery.
Bowers Mansion Museum Exhibit
Visitors to the property can discover what the posh life looked like in Nevada's pre-statehood, silver strike heyday, as well as how the estate was transformed into a recreation destination from the days of train travelers and Victorian picnics through the Roaring 20s and the Great Depression. Learn about the twelve women who saved the Mansion and created a county park, see hundreds of Victorian items donated by Nevada locals wishing to return Bowers Mansion to its glory days when the Bowers hosted lavish parties for Nevada pioneers, and beyond.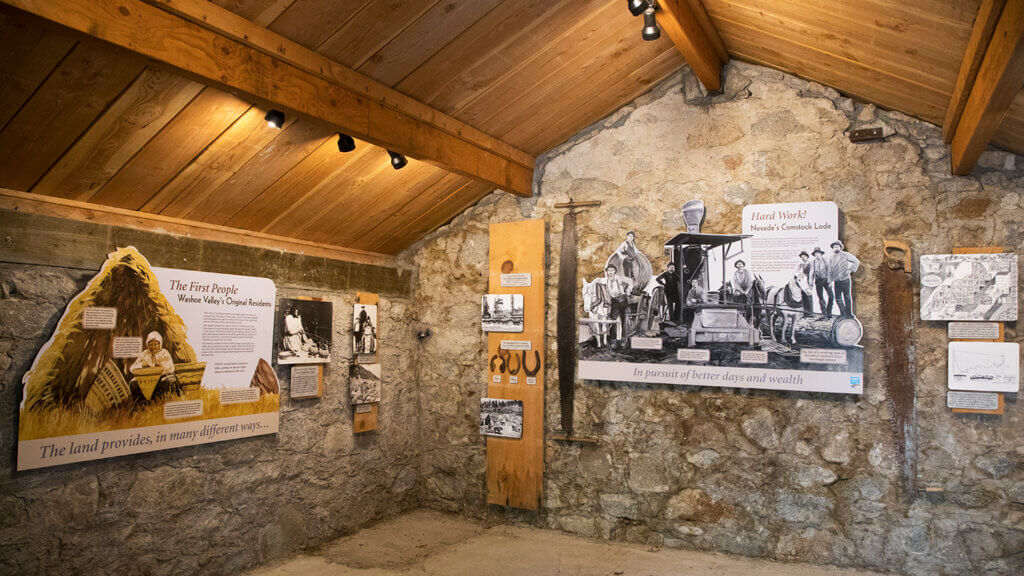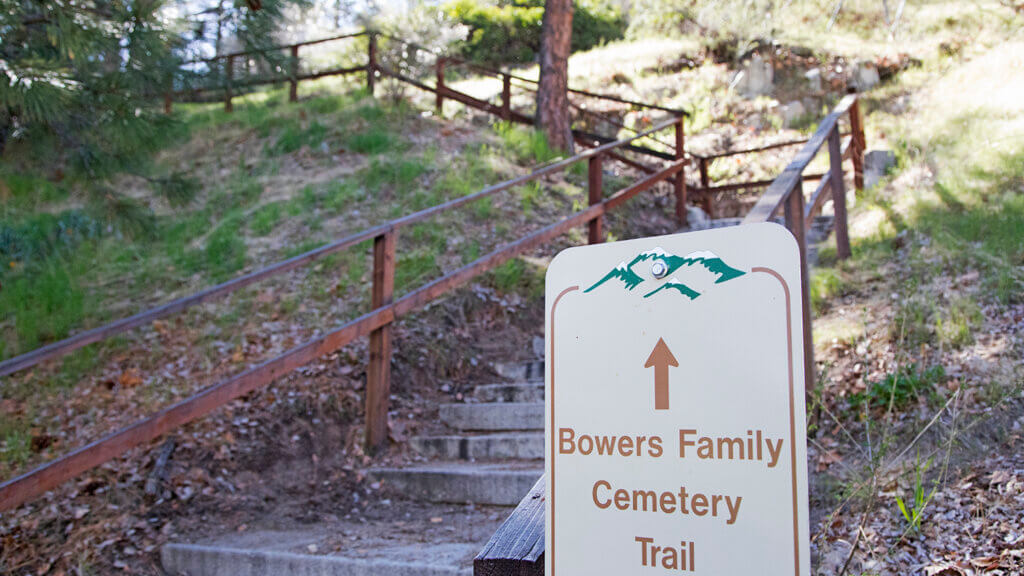 Explore Bowers Mansion's Pool, Picnic Areas, and More
Bowers Mansion tours, along with access to Bowers Mansion Pool and picnic areas, are offered on a seasonal basis during the summer months. A natural hot spring has been part of the Bowers property since the beginning and now funnels into a spring-fed pool open to the public during the summer. Individual picnic areas surround the mansion grounds and public pool, as well as group pavilions that can be reserved through the Washoe County Regional Parks system. Other park amenities include a children's playground and a hiking trail that begins behind Bowers Mansion, leading to a historic cemetery in the surrounding hillside. Please note that dogs are not allowed at Bowers Mansion Regional Park, with the exception of service dogs.
Hours:
Historic Bowers Mansion (as in, the historic mansion itself,) is open to the public seasonally, typically opening for the season starting Memorial Day weekend (late May) through Nevada Day weekend (late October.) The Mansion is usually open on weekends from Memorial Day through Nevada Day weekend. Tours of the mansion are 30 minutes long and begin at the top of the hour, every hour, from 11:00 am to 4:00 pm. 30-minute tours are offered on the hour. For the most current schedule of seasonal operations, please get in touch with Bowers Mansion directly at (775) 849-0201.
Admission:
Admission to Bowers Mansion itself ranges between $5-8 per person. Children ages 5 and under are free, and group tours are available by appointment For the most current information on admission rates and individual and group tours, get in touch with Tammy at Washoe County Parks at (775) 849-0201. Pool fees and admission are $5 per person, with special rates available for kids, infants, and seniors. Pool hours change based on the season and local weather. We suggest visiting the Bowers Mansion pool page here or calling 775-849-0644.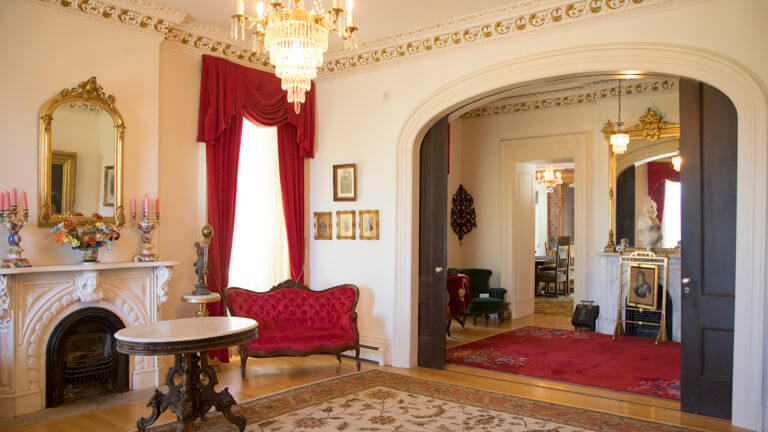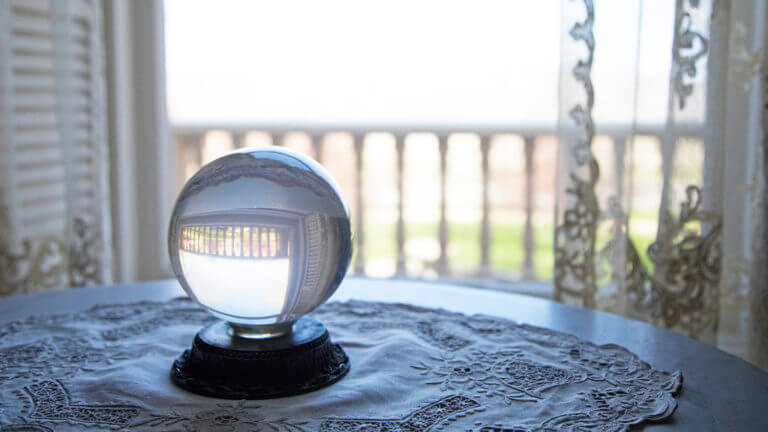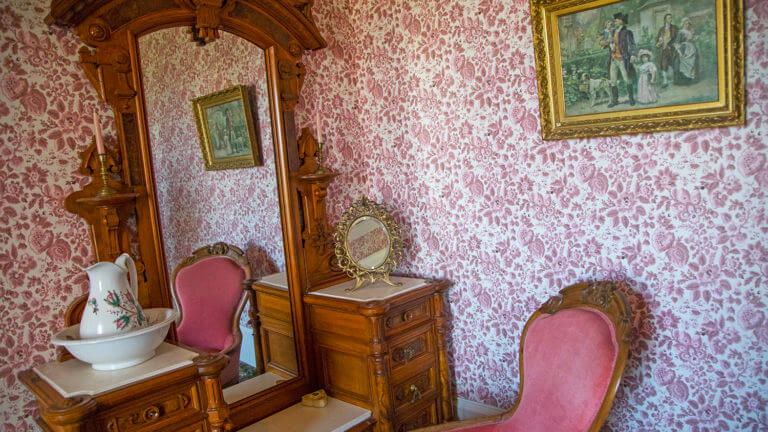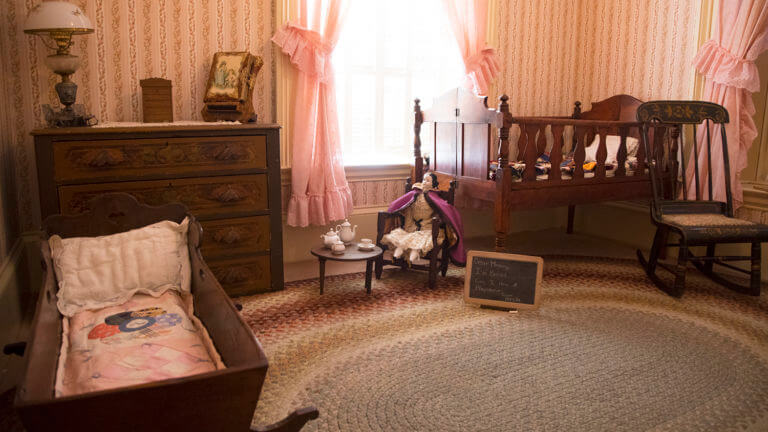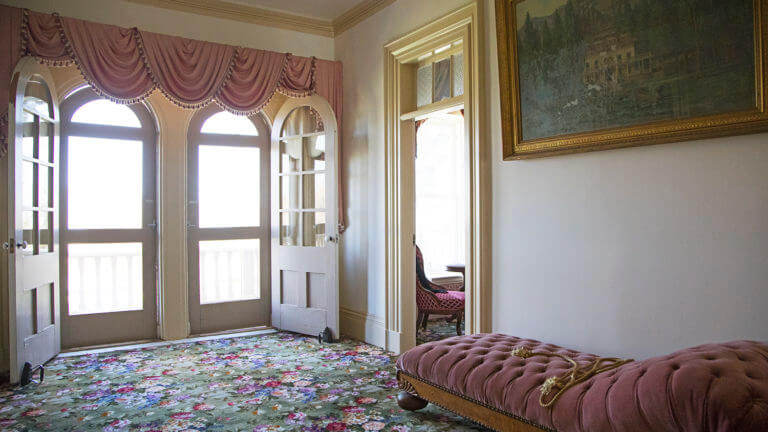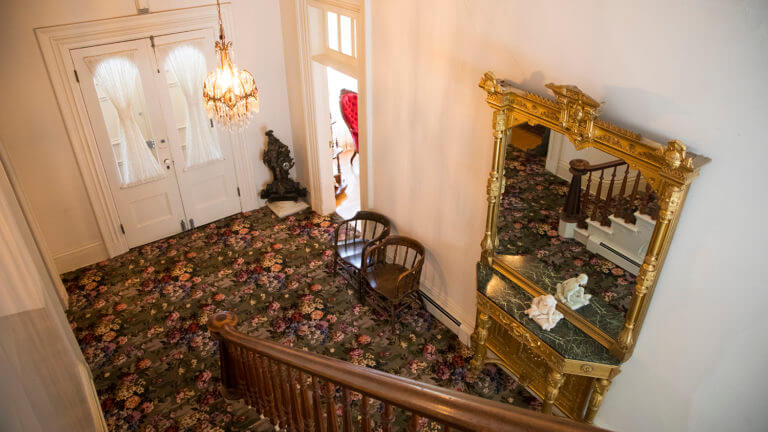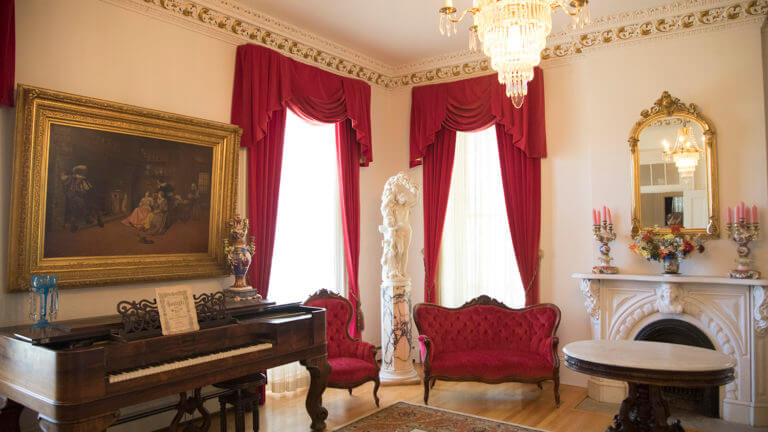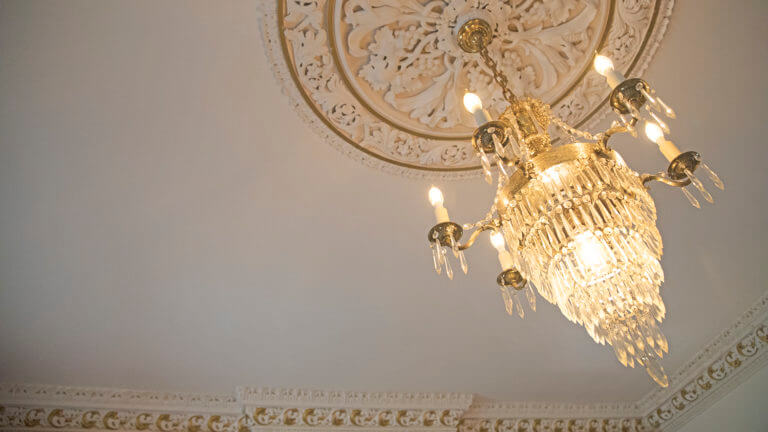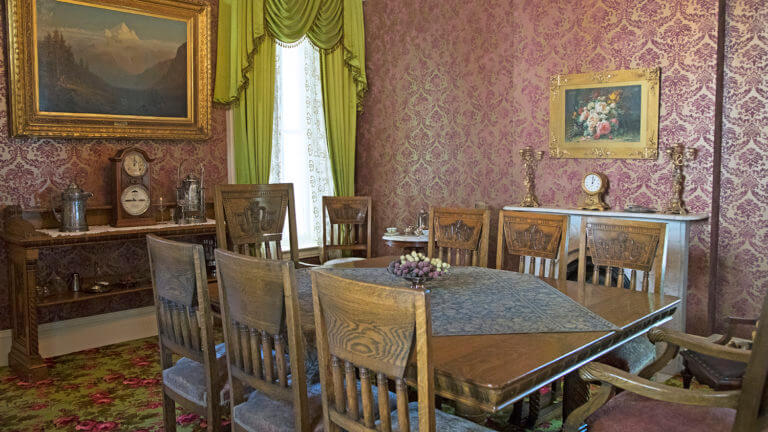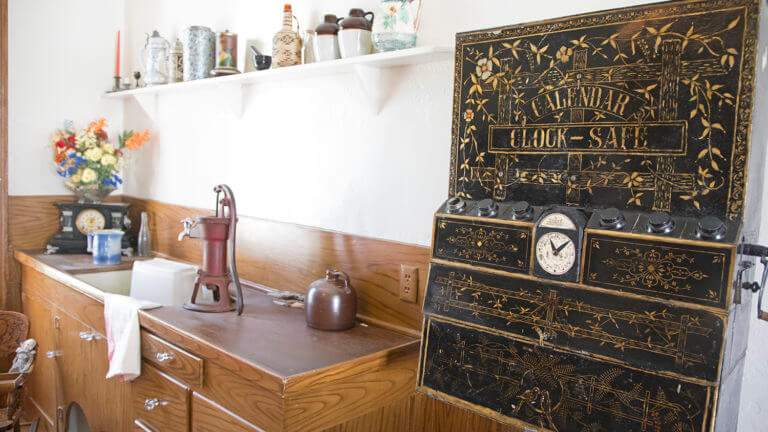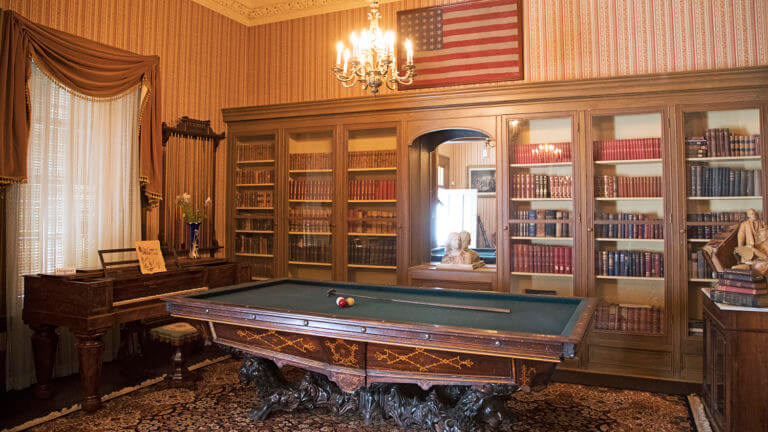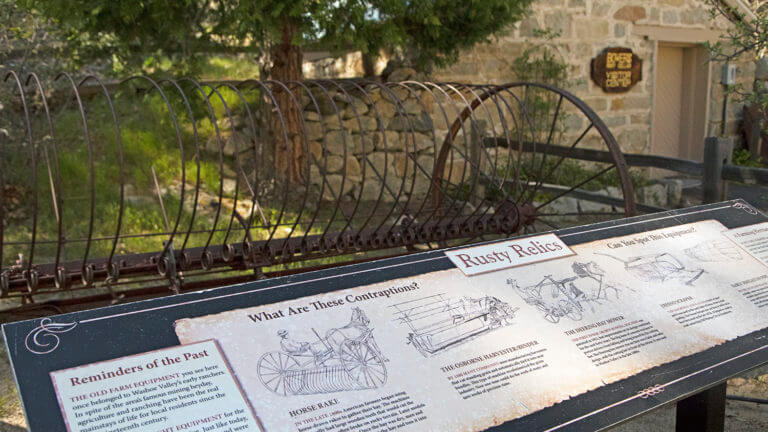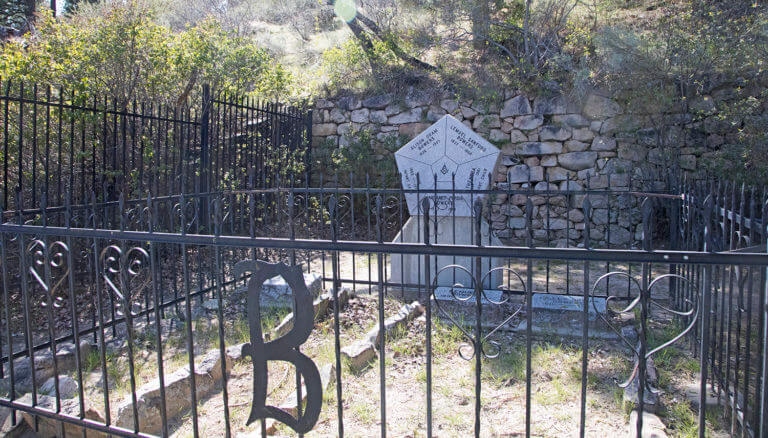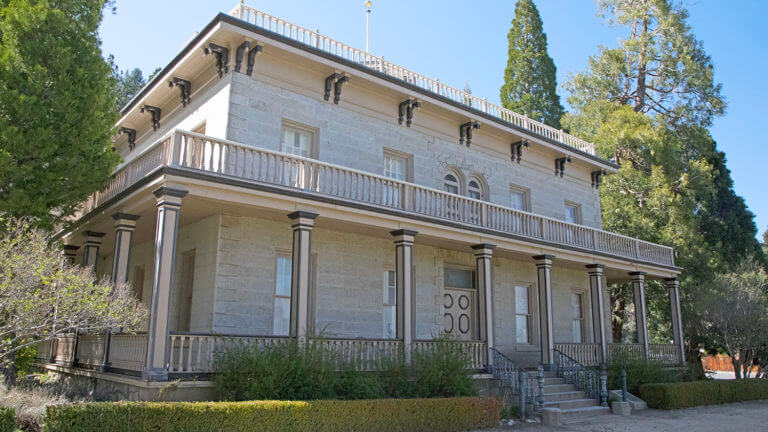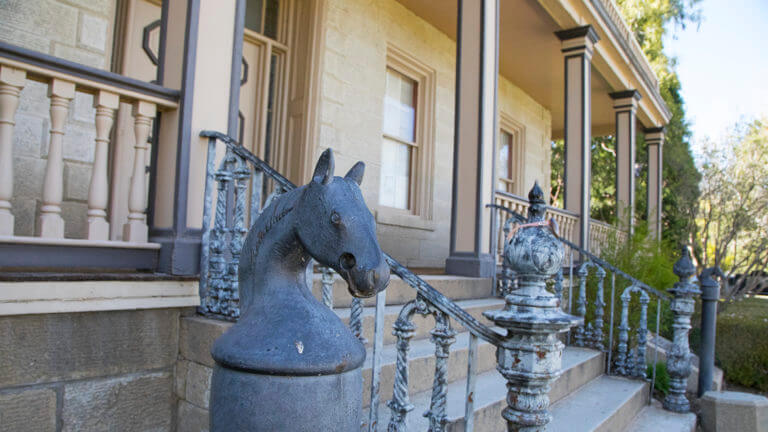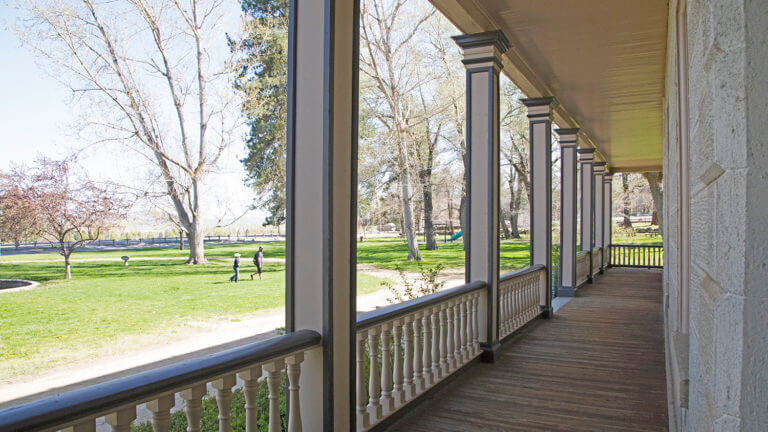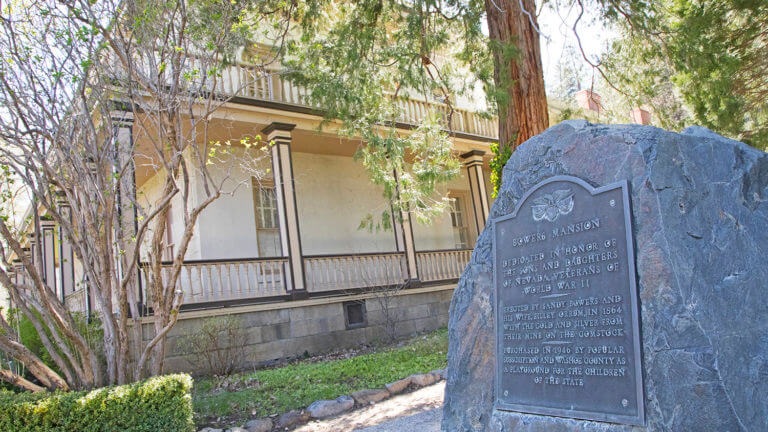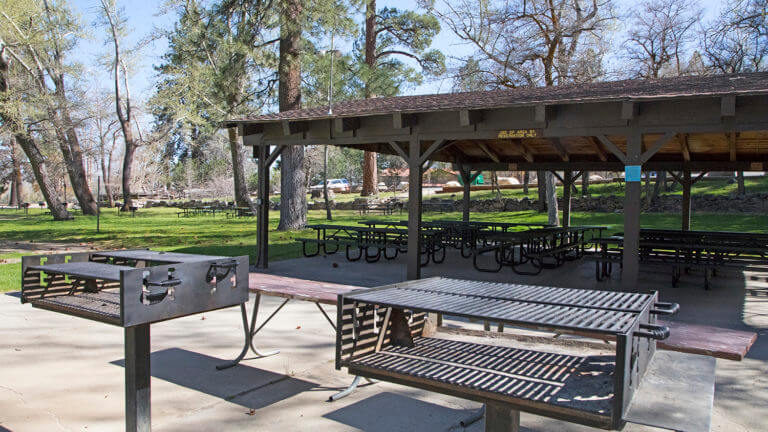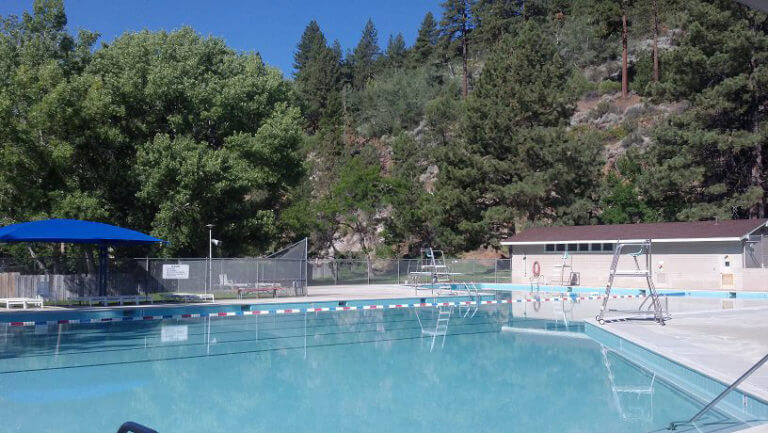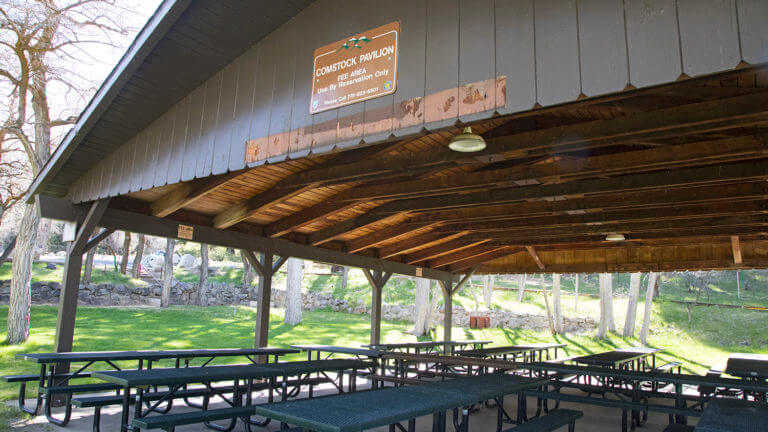 This Location: