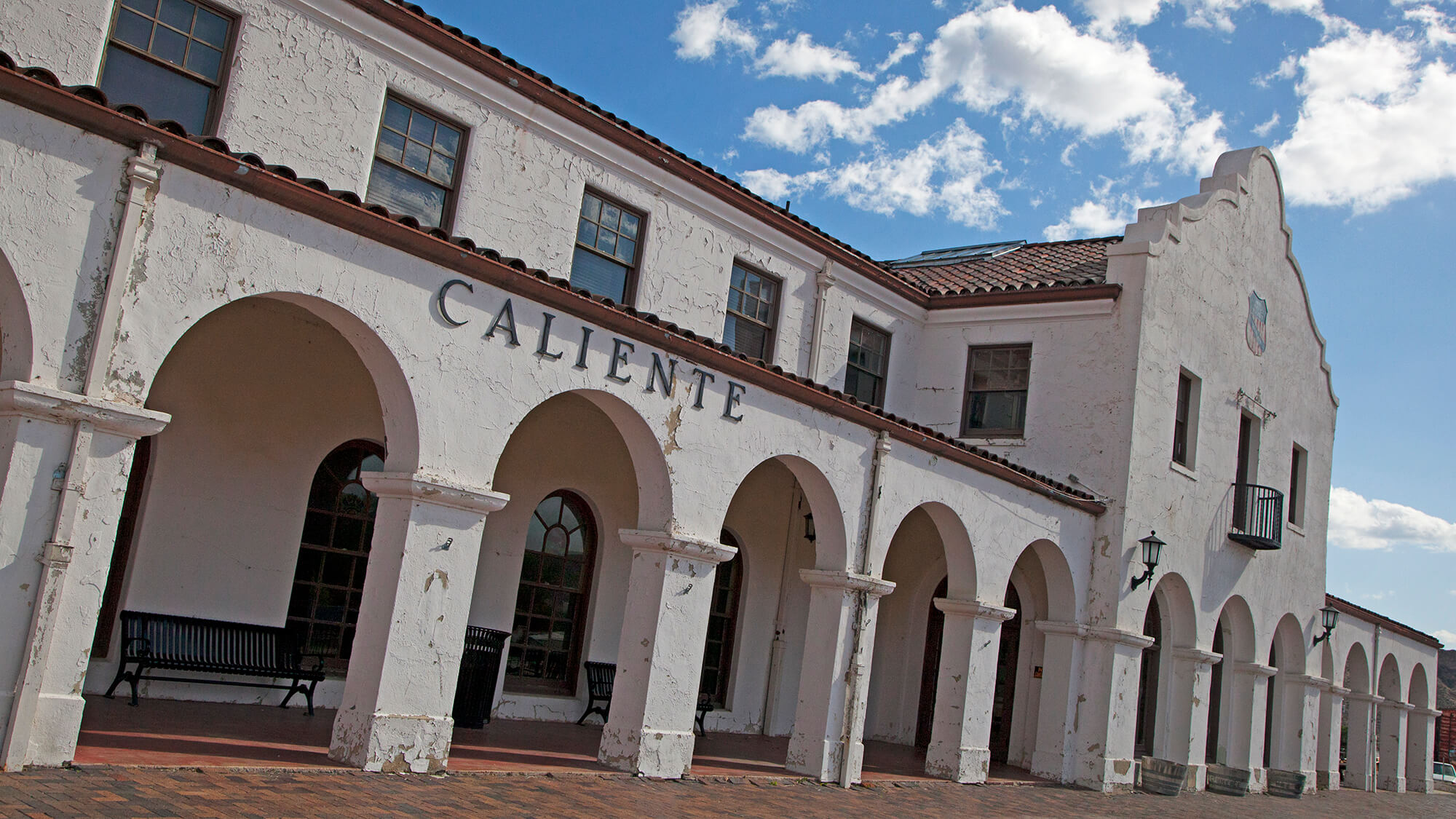 With tons of amazing things to check out in the quiet southeastern Nevada community of Caliente, we can promise you one is unavoidable. This is a good thing, you certainly wont want to miss out on the impressive Caliente Railroad Depot. As the crown jewel of the downtown area, this architectural masterpiece was originally built to host a Union Pacific Railroad depot in 1923. Exemplary of a mission revival structure, this beauty was designed by well-known Los Angeles architects John and Donald Parkinson.
But why all the fuss in such a quiet, off-the-radar community you ask? Upon initial construction, Caliente was thought to be the next big report town of the American West. As Caliente is the halfway marker between the larger cities of Los Angeles and Salt Lake City, Union Pacific formerly used this railroad depot as a major hub. At one time, Union Pacific even had a roundhouse and a train maintenance station on the eastern edge of Caliente. When steam engine trains were replaced with diesel locomotives in the 1940s, Union Pacific moved its hub to the Las Vegas area, and while the friendly community of Caliente has never completely lost its sparkle, suffered accordingly.
During its heyday, the Caliente Railroad Depot boasted a completely solid oak interior, a bustling restaurant, and a 50-room hotel. During it's construction in 1923, total costs for the depot reached a hard-to-swallow $83,600. Alongside the depot is a gigantic railroad-switching yard, which also runs adjacent to the main drag through town.
When visiting Caliente, be sure to swing by the Caliente Railroad Depot. It will certainly be hard to miss, but be sure to take the time to cross the railroad tracks and check out this beauty for yourself. A Nevada State historical marker details other interesting snippets of information about the depot, and the building itself serves up some unmatched photo ops. If you're lucky, you might even get to see an iron horse rip through the downtown as freight trains still use the same rail line. Best yet, there is a small boxcar museum adjacent to the station for train enthusiasts to check out.
Museum Hours:
Open year-round Monday thru Friday, 10:00am – 2:00pm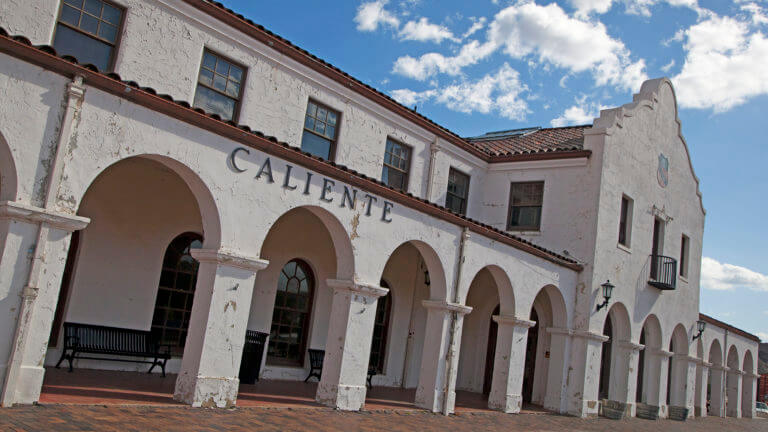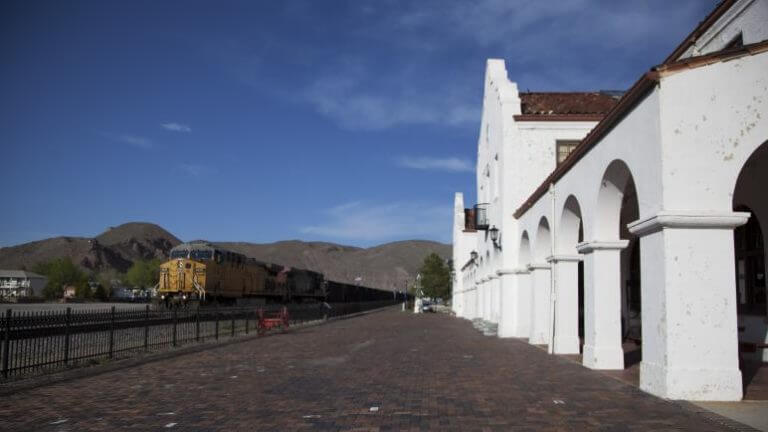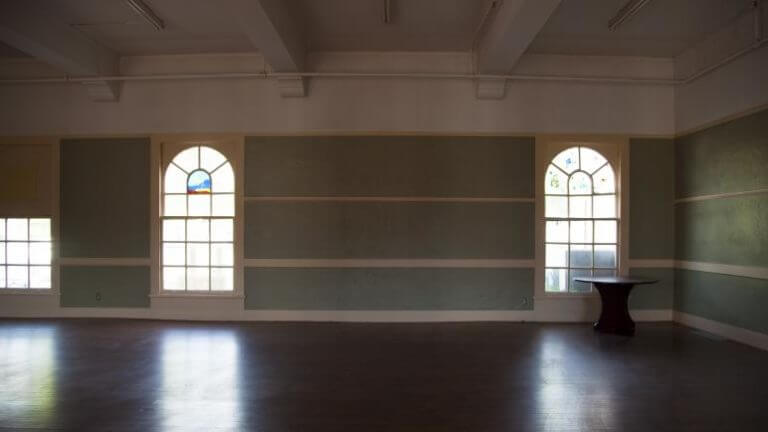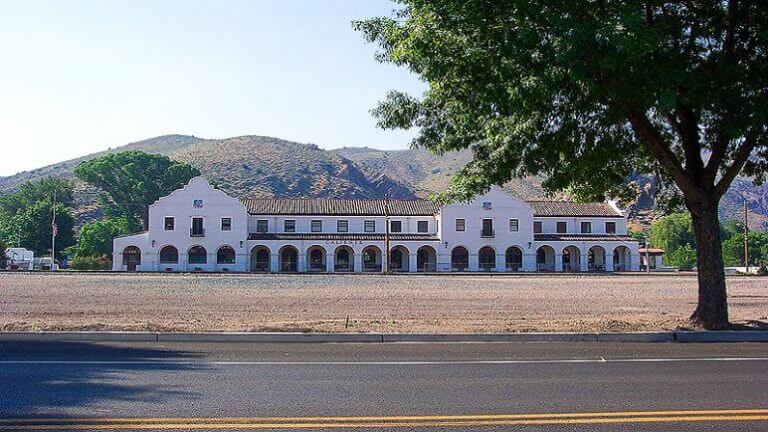 This Location: