22 Reasons To Hightail It To Steamboat Hot Springs, 'Cause Baby, Something's In The Water
If anybody is after a good solid off-grid soak, you better believe it's us. With more natural hot springs than any other state in the damn country, saying it's easy to become obsessed with checking every last one off the list is the sexiest truth we love to tell. But, maybe you've already picked off all the wild ones and are looking for a different sort of soak? Mapping 'em out, spending every last waking minute chasing them down is a type of adventure rush that's hard to describe, especially for you ol' pros, but what about jumping on the freeway and 20 minutes later, BOOM! You're in the type of hot water people have been raving about and coming to since before Nevada became Nevada? Ain't no shame in that game baby, especially if it involves unwavering devotion to chakra-fied mental and physical wellness, "volcanic healing waters" loaded down with all the right minerals, and our boy Mark Twain. Does it get better than a wellness-centered soak with a side of history? Rookies or veterans, read on for 22 reasons why Steamboat Hot Springs should be at the tippy top of your hot springs game this season. #NVHotSprings
For starters, it's quite simply the oldest hot spring in the state, drawing super soakers all the way back to 1857.
A steamboat in the desert? You have Missouri-hailing Twain to thank for naming the place, who compared its geothermal groans to an actual steamboat rumblin' down the river.
And Twain was right, guys. There's so much geothermal activity going down in this neck of Nevada, it was once home to the third largest geyser in the U.S., if you can believe it.
Wagon weary pioneers used the springs as a reliable, much-needed stopover while making their way West. And, by the time the Comstock Lode popped off, the springs became a real-deal resort… grand ball, and all.
From there, it was buzzed about as "America's Greatest Medicinal Bath" because of its crazy-pure healing powers, and never looked back.
Wellness is so serious 'round these parts, it became three different hospitals throughout the next 100-or-so years.
Steamboat is, and has always been laser focused on body, mind, and underscoring the powers of hydrotherapy, along with benefits of mineral mud, fresh air, and long walks in nature.
When swingin' through Steamboat today, hone in on holistics and opt for Ayurvedic medicine…
Heal by way of sound, light, color and water with Steamboat's on-site Sonatherapy…
Snag a single or couples massage in the Tahoe, Manzanita or Aspen Rooms…
Reacquaint yourself with some good ol' fashioned aromatherapy…
Opt for the outdoor tub, which will only run you $15 bucks…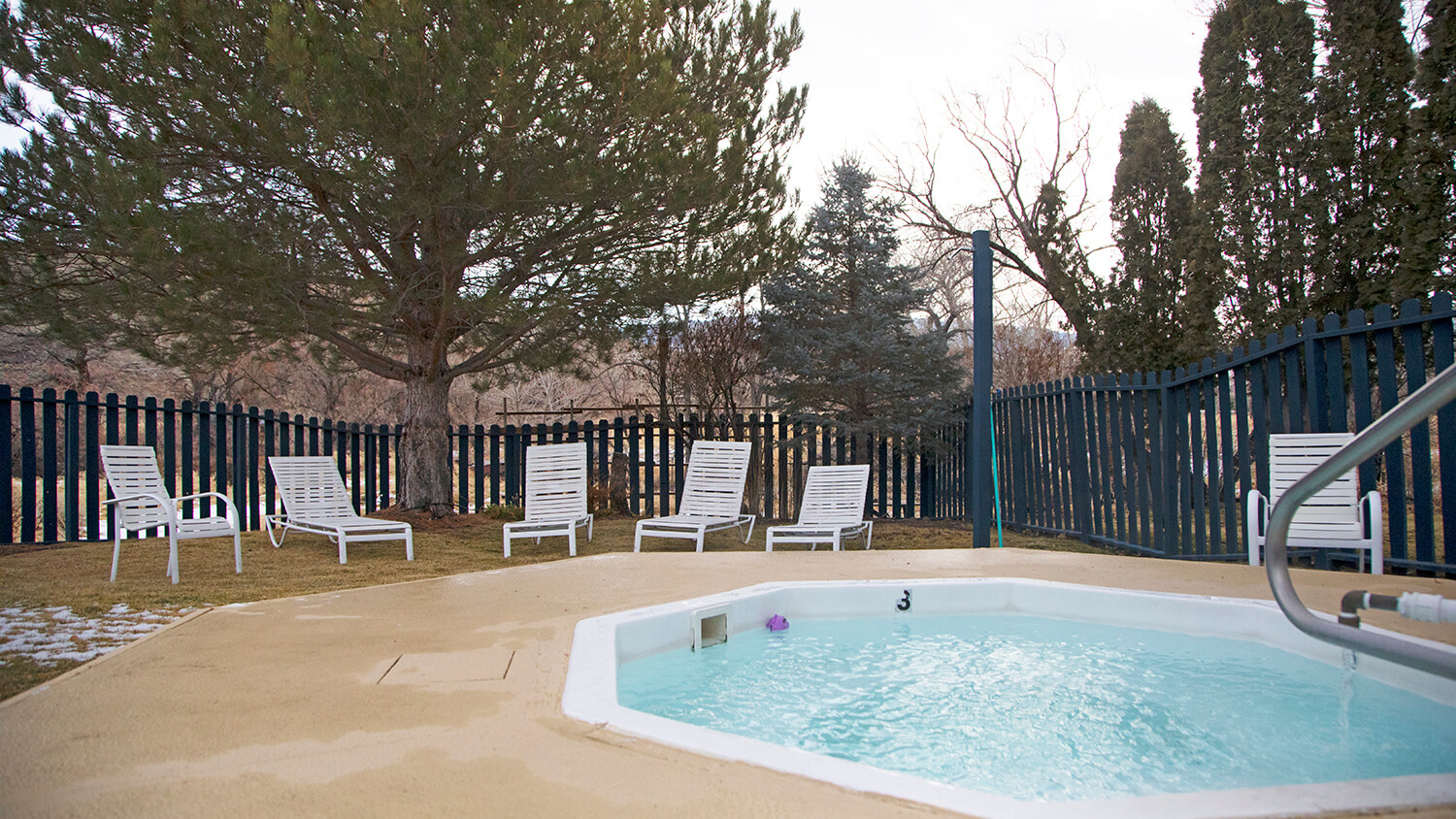 Get your hands on impressive seasonal packages—think Apres Ski, or a romantic Valen-TWAIN's Day for two—that no other hot spring can quite deliver…
Or quit foolin' around and book one of the seven original chakra-fied soaking rooms, designed to tap into your wheel of energies.
Zero in on root, or basic trust…
Sacral, or creativity…
Solar plexus, or wisdom and power…
Heart, or love and healing…
Throat, or communication…
Third eye, or awareness…
Or crown, for spirituality.
Who says a good thing can't last? Join the Tub Club, bud! As one of Nevada's only Hot Spring Membership Services, Steamboat will make it easy on you to sustain your soak 'round these parts for good. #NVHotSprings
EDITOR'S NOTE: All the historical images found within this story have been generously provided to Travel Nevada by the Nevada Historical Society. To learn even more about Steamboat Hot Springs, early life in Reno and planning your visit to Nevada's longest-standing historical museum, click HERE.
Get Inspired
Related Stories