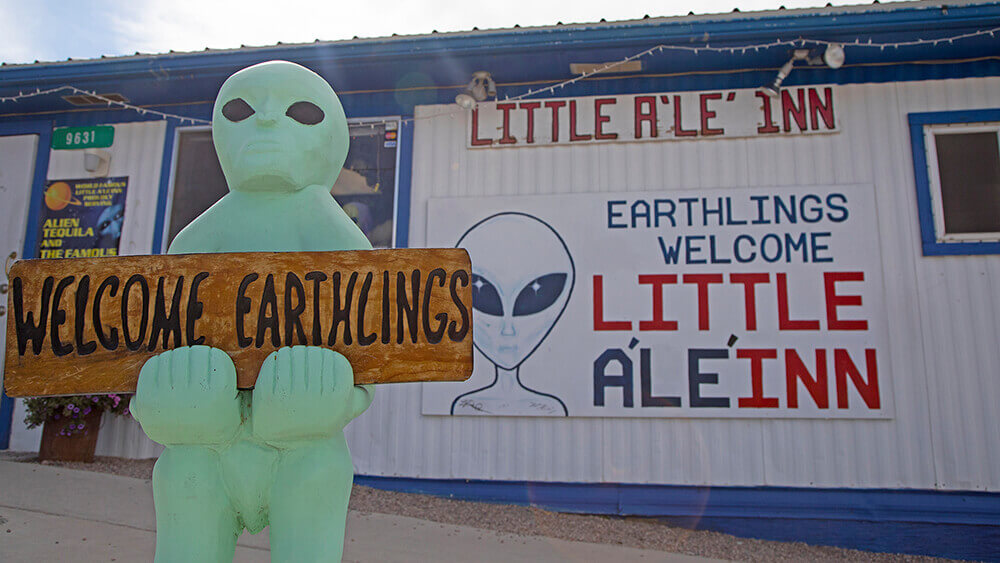 Area 51 Hotel – Rachel, Nevada Hotel
When traversing the buzzworthy Extraterrestrial Highway, your trip won't be complete without paying a visit to the Little A'Le'Inn in Rachel, NV. (Get it? As in, "Little Alien Inn?" Of course you did.) The Extraterrestrial Highway stretches from Tonopah to Hiko, and Rachel, NV is smack in the middle of what most folks might describe as nowhere — but in the bests of ways. It's a great place to get your hands on kitschy extraterrestrial souvenirs, as well as the place to grab grub (since it's the only one for hours). Bonus Points: Hit up the bar for an ice-cold Alien Amber Ale to wash down your Saucer Burger.
Rachel, NV (approximately 150 miles from Las Vegas) has a population of around 54 and is the closest town to one of America's most secretive Air Force bases, which includes a notorious section called Area 51. It's a small town with a big reputation in the UFO and aviation community, and the Little A'Le'Inn and Area 51 make an unusual pair. Its alien decor — right down to the jerry-rigged UFO hanging from a crane — makes this place an unmatched Nevada landmark. The Little A'Le'Inn has been family owned and operated for more than 25 years.
Visitors can peruse photos of alleged, first-person UFO accounts, sip on Alien Amber Ale, and purchase quirky swag that would be hard to find anywhere else. Don't forget to check out the bar ceiling, which is lined with pinned dollar bills in old-school Sagebrush Saloon fashion. This is a longstanding tradition that is hard to ignore. Try tacking on a dollar bill of your very own; there's a special method, and it's not as easy as it sounds. The locals are friendly, and if you're lucky, you might even get some wacky tales from locals about unexplained activity.
If you're interested in trying to spot some little green men (or grey depending on whom you ask) of your very own, the Little A'Le'Inn has got you covered there, too, with several lodging options for extended stays. We can't confirm or deny the presence of strange alien activity, but we will say that the Nevada desert delivers a dark sky that's hard to forget. Even if you don't spot a UFO, the thousands of stars are a pretty alright constellation prize. (Yep, we did that on purpose. Hey, we're funny…ish!)
Little A'Le'Inn Rooms and Units
The Little A'Le'Inn has 5 units with 2-to-3 rooms each (similar to the kind of portable workman housing you find at mining operations and oilfields). Each unit has a shared bathroom, so if you want to have a private bathroom, you'll have to rent out the entire unit. Most rooms have amenities, including TV, VCR (That's right — don't miss the complimentary VHS library; you can probably guess the dominant genre), coffee makers, tables and chairs, and a couch.
Rooms are equipped with heating and air conditioning, and pets are allowed.
Camping is also available, and campsites come with fire pits and porta-potty bathrooms.
Storm Area 51 – 2019
In 2019, some Internet pranksters got the bright idea that if enough people gathered outside the gates of Area 51, "They Can't Stop All of Us." Joke that it clearly was, more than 2 million people RSVP'd to the event on social media, with fewer than 200 people showing up on the day of the event. Fortunately, no one actually attempted to storm the gates and the whole thing went down in Web Lore as a laughable event, rather than the full-scale tragedy it might have become.
Other Activities In and Around Rachel, NV
Other than UFO watching, Rachel, NV offers other fun activities. Rachel's location in the middle of the Nevada desert makes it ideal for dark skies stargazing. You don't have to walk far to find the stars.
Geocaching (this is a "Power Trail," meaning there are tons of geocaches), off-roading on dirt roads, and hiking are also popular activities.
A few other places you will want to make sure to visit, while you are in "The Area" are ET Fresh Jerky, the Alien Research Center, and (back in Las Vegas) the National Atomic Testing Museum.
Hours:
Little A'Le'Inn is open daily from 8:00 AM to 8:00 PM. The kitchen closes at 7:00 PM.
Admission:
There is no cost to peruse the otherworldly goods at Little A'Le'Inn. Rooms are priced from $85 for a small twin bed up to $300 for the seven-person Unit #4, with reservations recommended. RV spaces are available for $25 per night. Reserve here.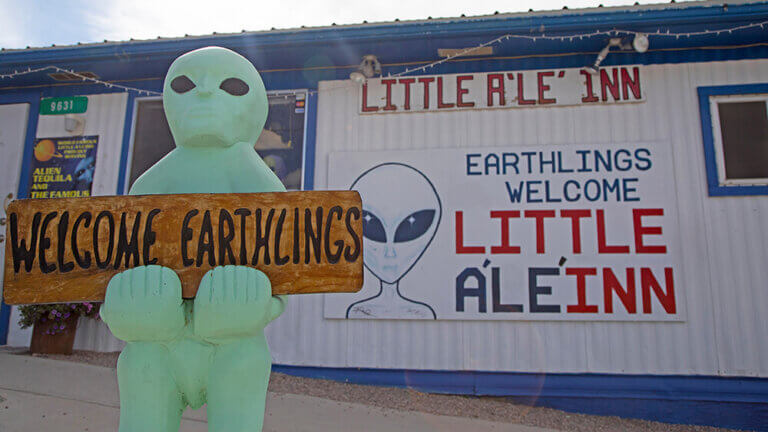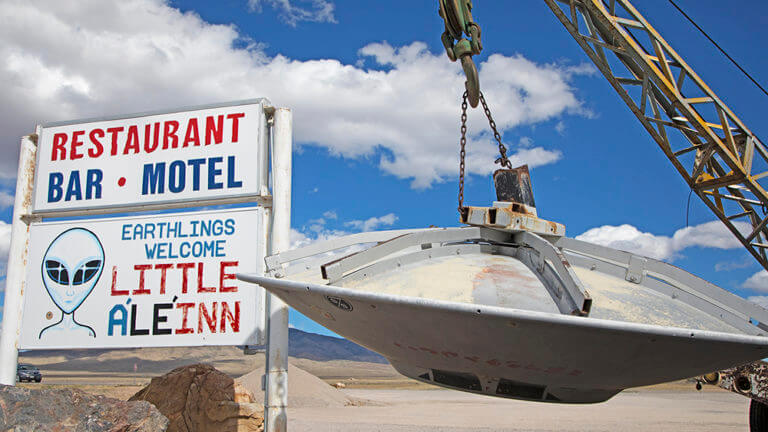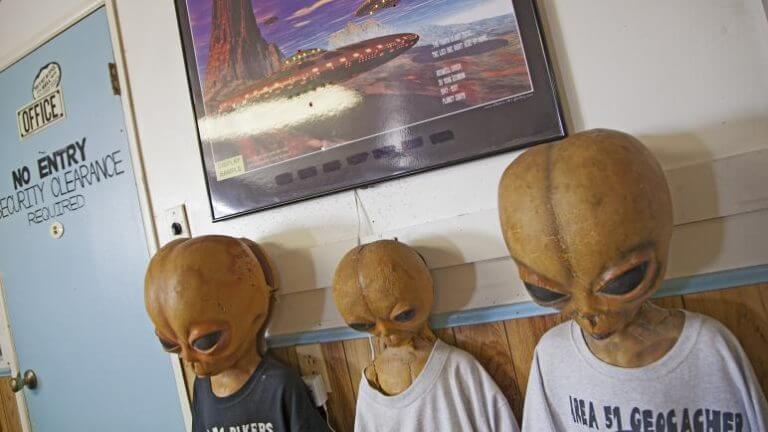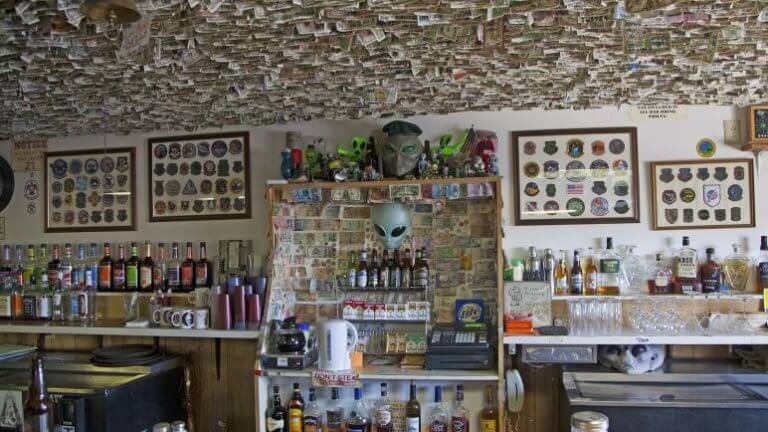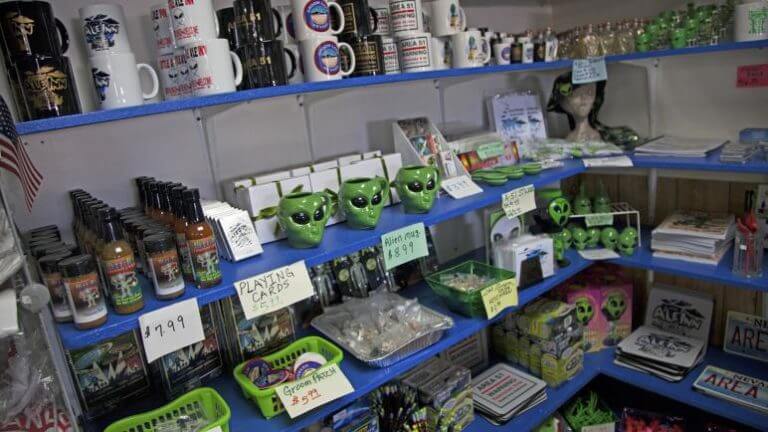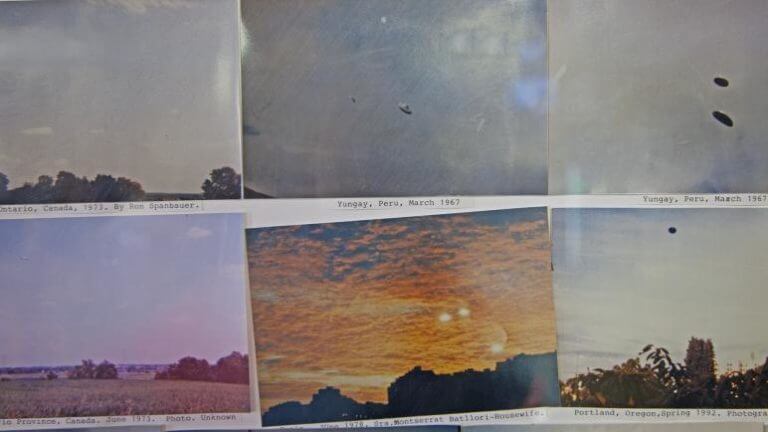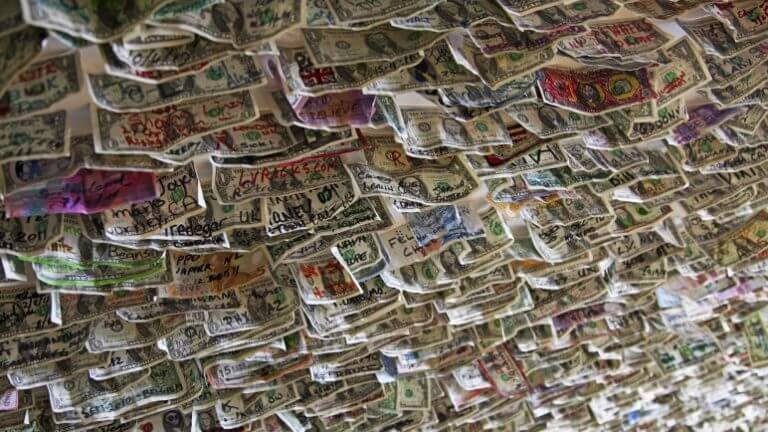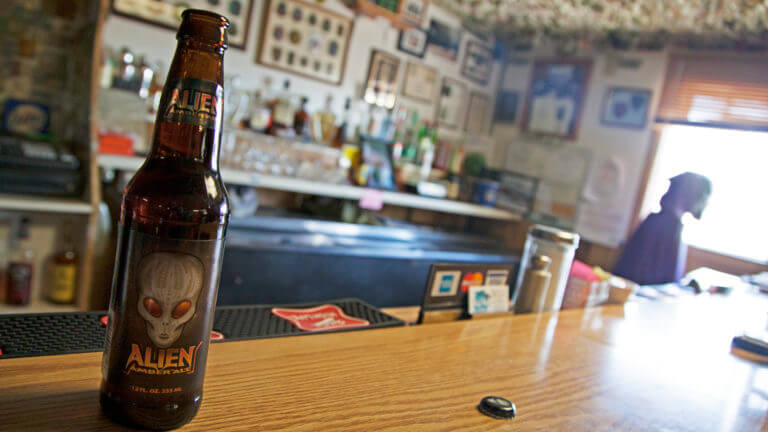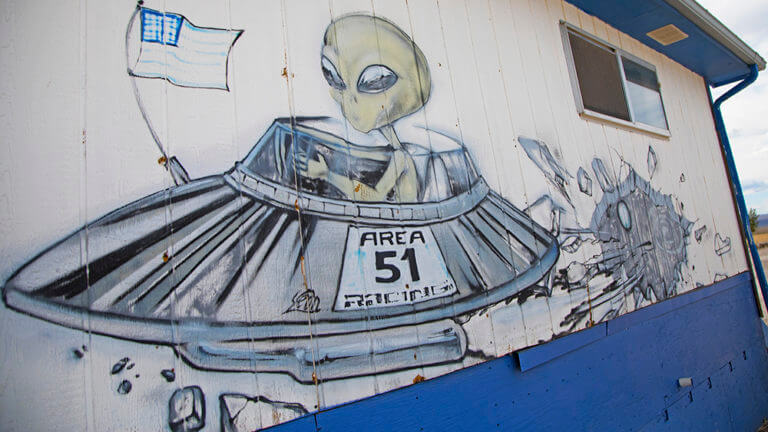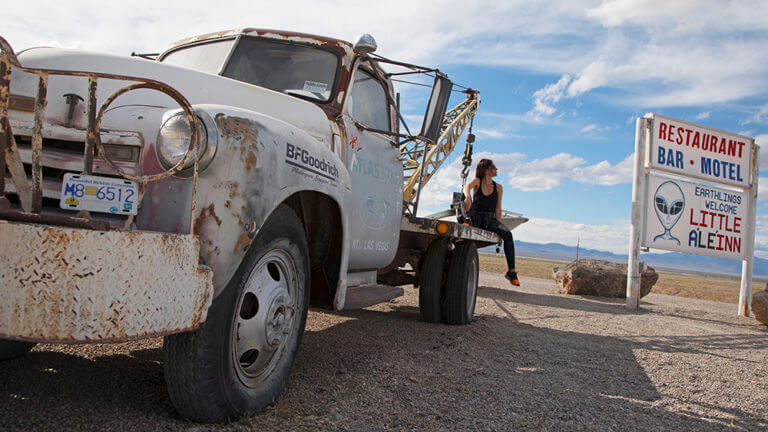 This Location: