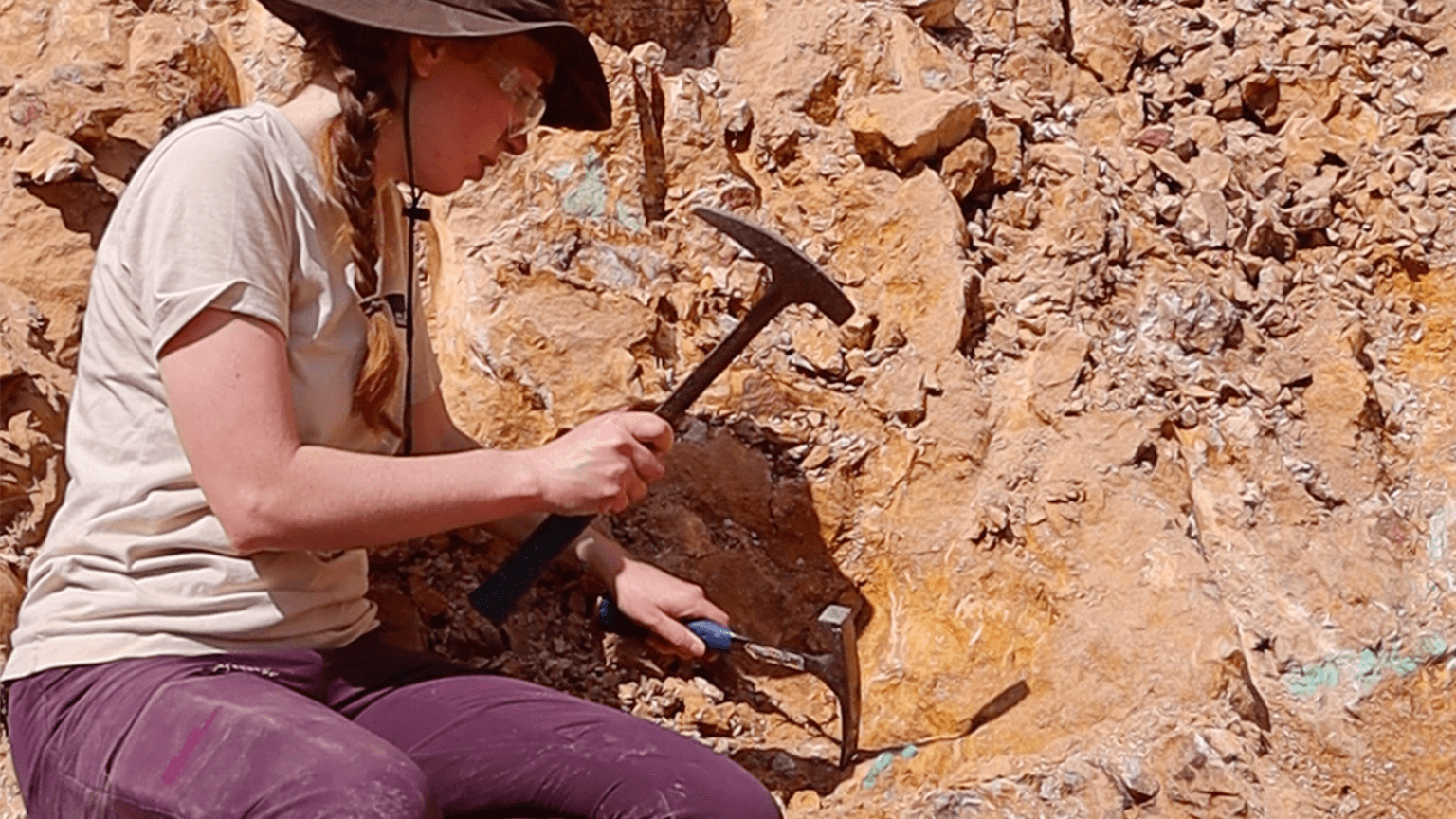 Otteson Brothers Turquoise Mine Tour
Nevada is a turquoise mining mecca—so much of it in fact, that Nevada has more turquoise mines than any other state. Nestled in the hills surrounding the Queen of the Silver Camps, the Royston Turquoise Mine is likely Nevada's most famous, thanks to the spectacular, specific shade of raw turquoise coming out of it. Most other turquoise shops around the state proudly advertise their Royston Turquoise available for sale, and those baubles came right from this very Tonopah-based mine. Spend the day turquoise rockhounding alongside the third-generation Otteson family, picking out whichever hues of turquoise catch your attention to bring home with you.
The Otteson Family
After relocating their family to the Tonopah area in 1958, the Otteson family has been mining some of the most sought-after turquoise in the world. The Royston Turquoise Mine separates itself from other turquoise mines in Nevada with distinction, thanks to the wide range of blue hues the mine produces. In fact, story goes that the very specific shade of turquoise Tiffany and Co. selected as their signature brand color was inspired by the turquoise coming out of this mine. While deeper aquamarine hues are considered to be the most valuable, visitors can find just about every spectrum of blue greens at the Royston Turquoise Mine. From emerald greens to soft baby blues, the perfect turquoise nugget is truly in the eye of the beholder here.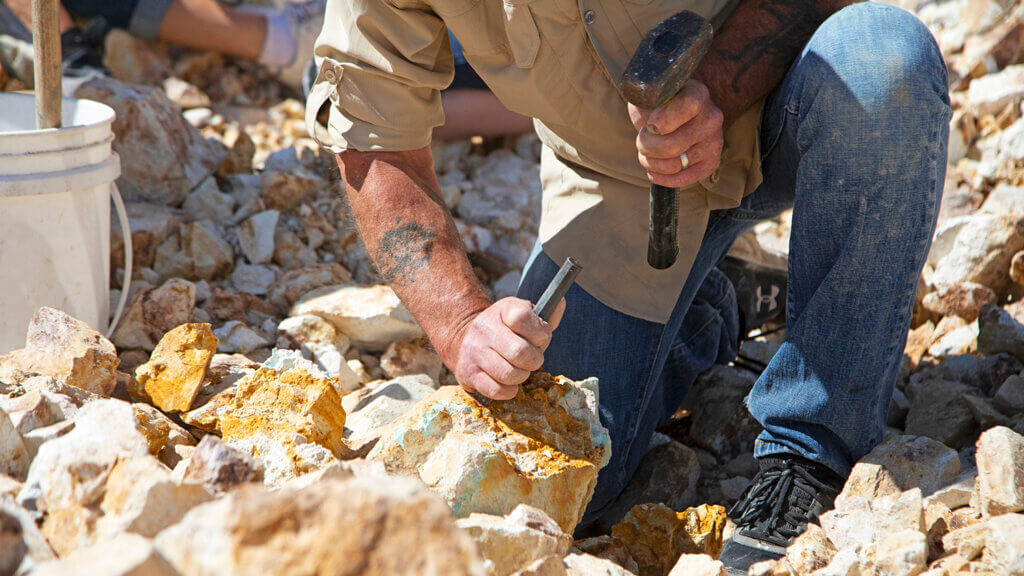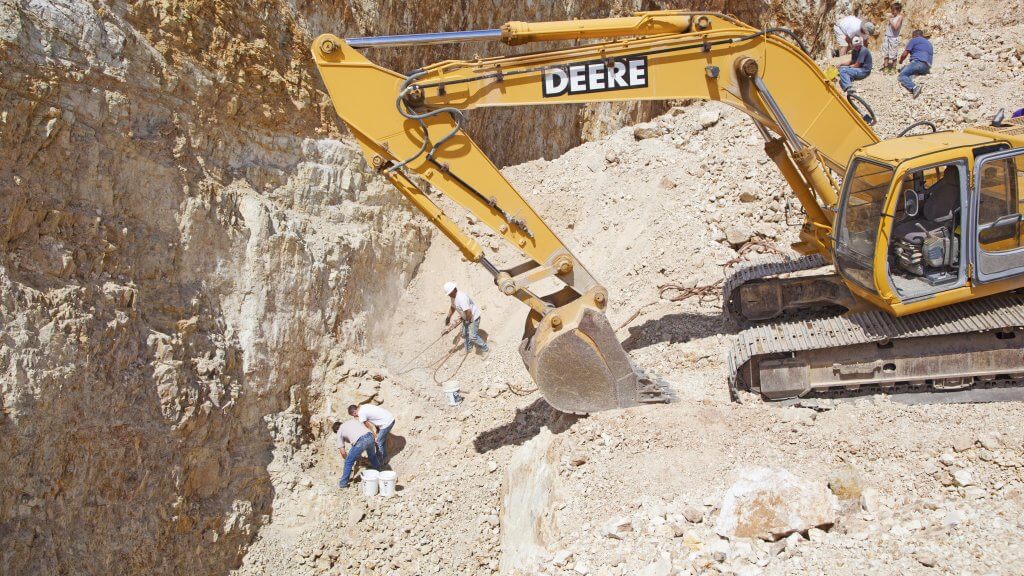 The Otteson Family owns the Royston Turquoise Mine, which means they spend most of their days excavating this beautiful gemstone which is then processed, sorted and then sold to silversmiths around the world. Just like the Otteson's, a tour to the Royston Turquoise Mine promises digging through turquoise-ladden tailings, comprised of large and small chunks of rock containing pure turquoise veins.
Royston Turquoise Mine Tour
Spending as much or little time as you'd like, visitors on the Royston Turquoise Mine Tour will be provided one large bag for collection. Take your pick from a half day tour, or full day at the mine, but remember, reservations are required and tend to book up fast. Though each visitor will be required to bring their own vehicles to the mine site, the group will caravan out together, go through safety briefing, and start digging. If your Nevada discoveries bring you near the Tonopah area, the Royston Turquoise Mine is something to make time to see! Be sure to make advance reservations before you hit the road—you'll need one.
Travel Nevada Pro Tip
A day rockhounding the Royston Turquoise Mine means being prepared for the high desert Nevada elements. Be sure to pack sunscreen, gloves, close toed shoes, your own tools, lots of layers, snacks, more drinking water than you think you'll need, and of course, your camera!
Hours:
Tours are held Wednesday through Saturday from April through November, and excludes holiday weekends. For more information on planning your trip to the Otteson Brothers Turquoise Mine and the Tonopah area, dial the Otteson's directly at (775) 482-4832.
Admission:
Half day rates are $150 per person, or $250 per couple. All day rates are $300 per person or $500 per couple. Kids dig free! Special private and group tours are available by appointment only with 2 weeks advance notice. Digging is limited to 1 bag/bucket per adult.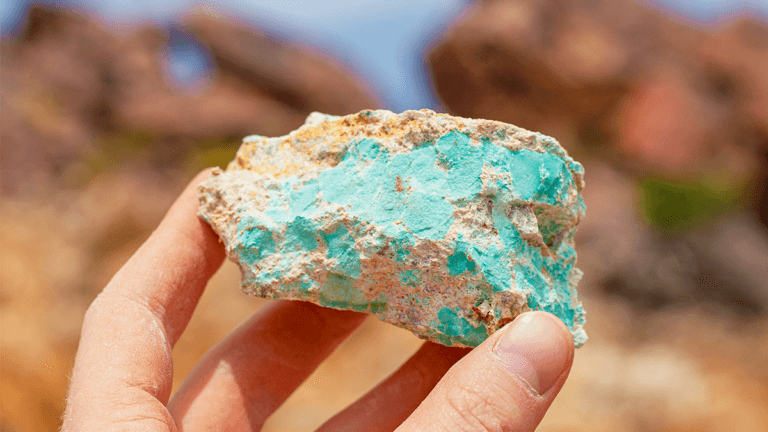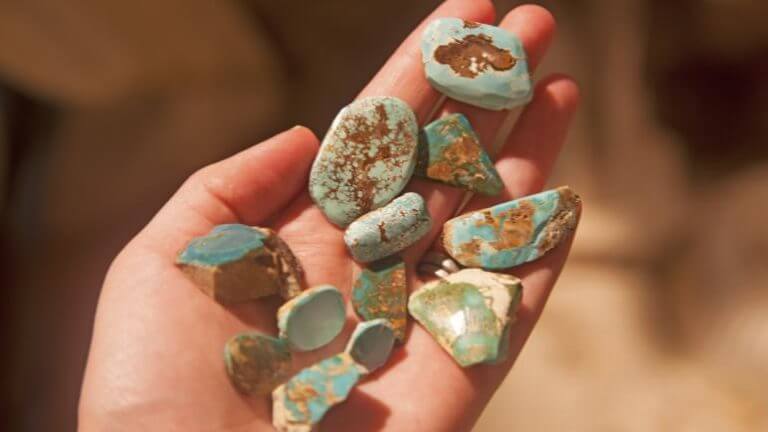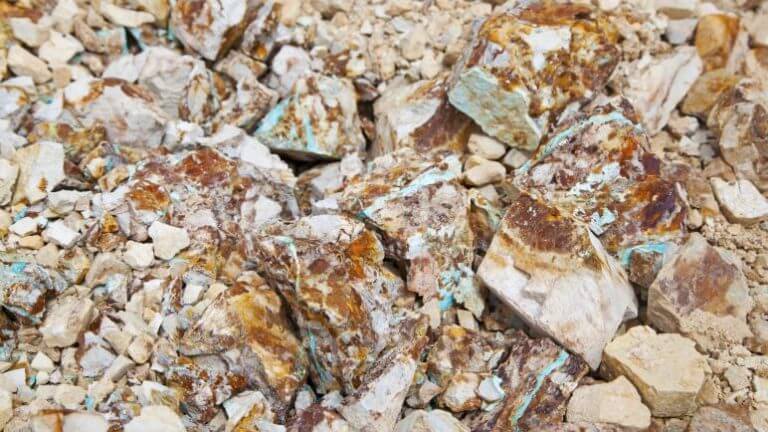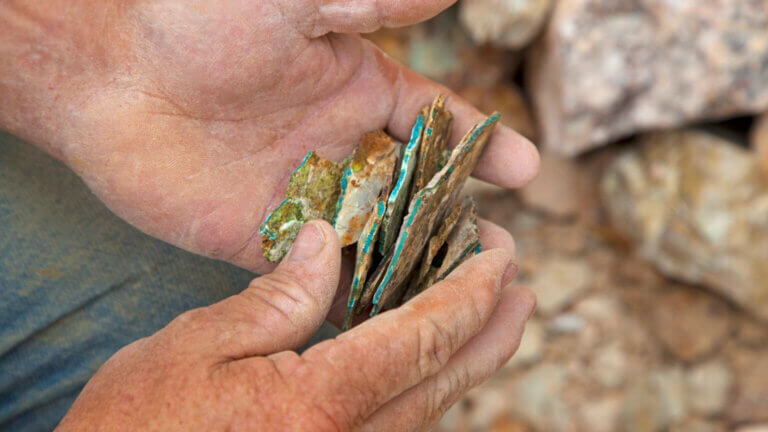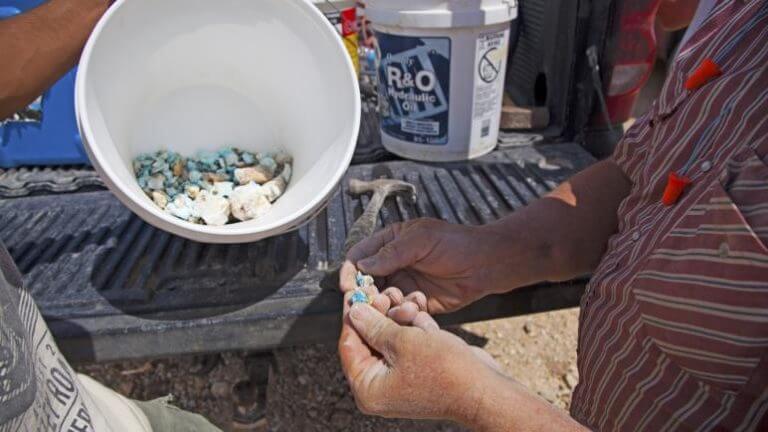 This Location: