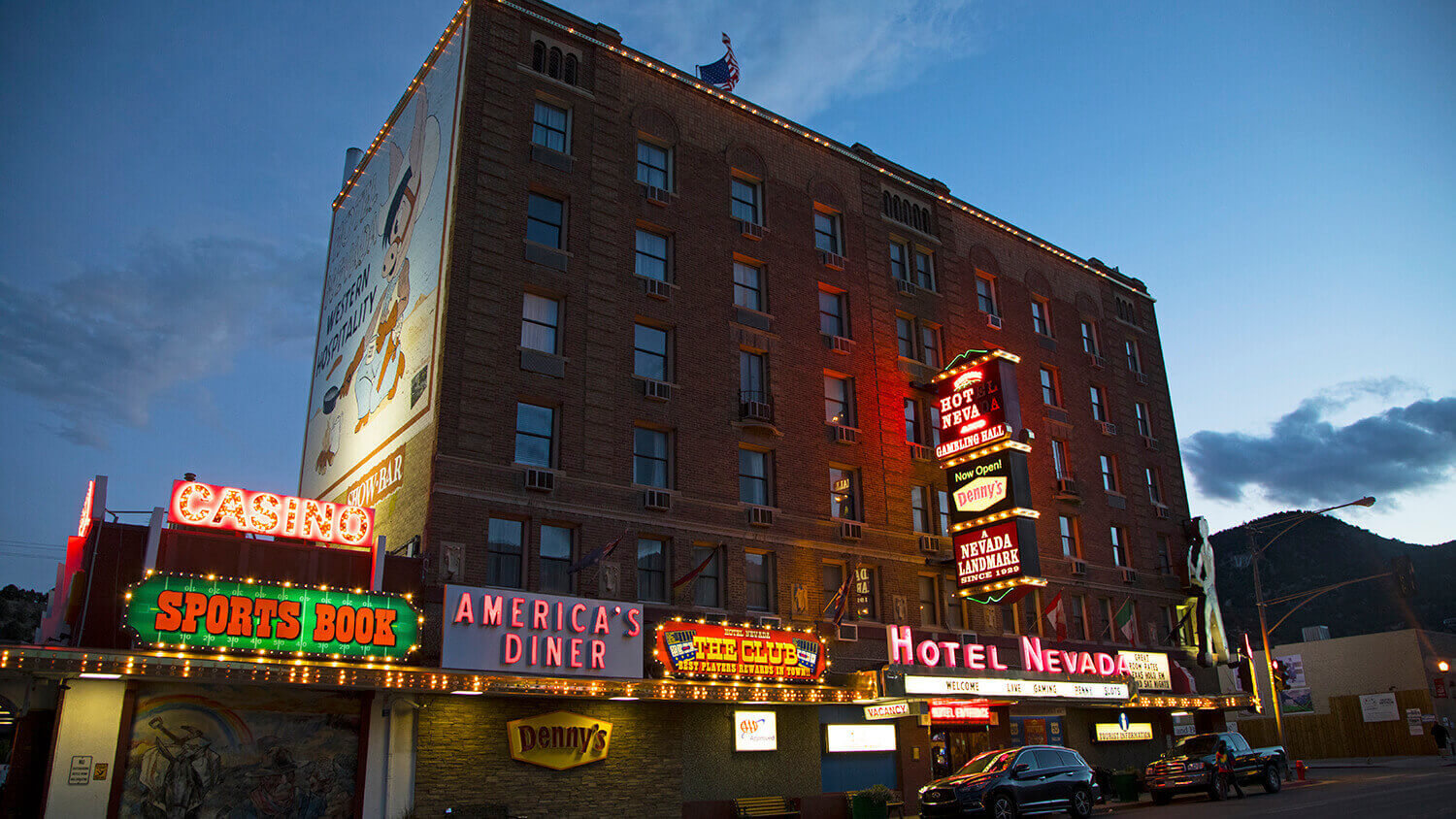 Historic Hotel Nevada & Gambling Hall
Built in 1929, the Historic Hotel Nevada & Gambling hall is a true landmark, both in Ely and the state of Nevada. Situated on the major eastern Nevada crossroads of highways 50 and 93, this famous high-desert hotel was once a favorite stopover for the rich and famous Hollywood elite as they traveled between California and Sun Valley, Idaho, and still remains a popular stopover for those traveling the Loneliest Road in America or Great Basin Highway. A few dozen hotel rooms reflect the luxury and glamor of this bygone era, while paying tribute to some of the hotel's famous guests, such as Charlie Rich, Jimmy Stewart, Wayne Newton, Ann Rutherford, and more. Between the star-powered history and that historic, totally adorable burro mural on the outside of the building, let's just say that staying here is a Nevada rite of passage any serious road tripper needs to tick off the list.
Historic Hotel Nevada
Though hard to imagine, when the Hotel Nevada first opened it was the tallest building in Nevada, narrowly surpassing the former record holder—The Mizpah, in Tonopah. Today, this nearly 100 year old building still towers above the main thoroughfare in town—a welcoming beacon for road-weary travelers looking for a clean and cozy night's stay. Plus, Ely's Hotel Nevada is still the tallest building in town, which means a look out your window is sure to deliver some of the best views in Ely. Situated on the west end of historic downtown Ely, the Hotel Nevada offers quick and easy access to shopping, restaurants, and drinking in some impressively intact retro neon after dark.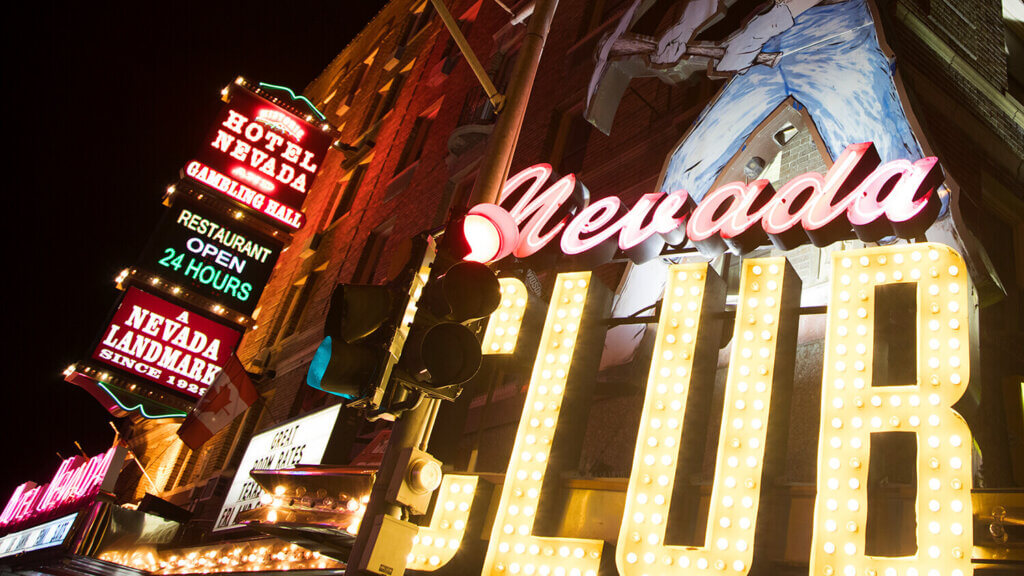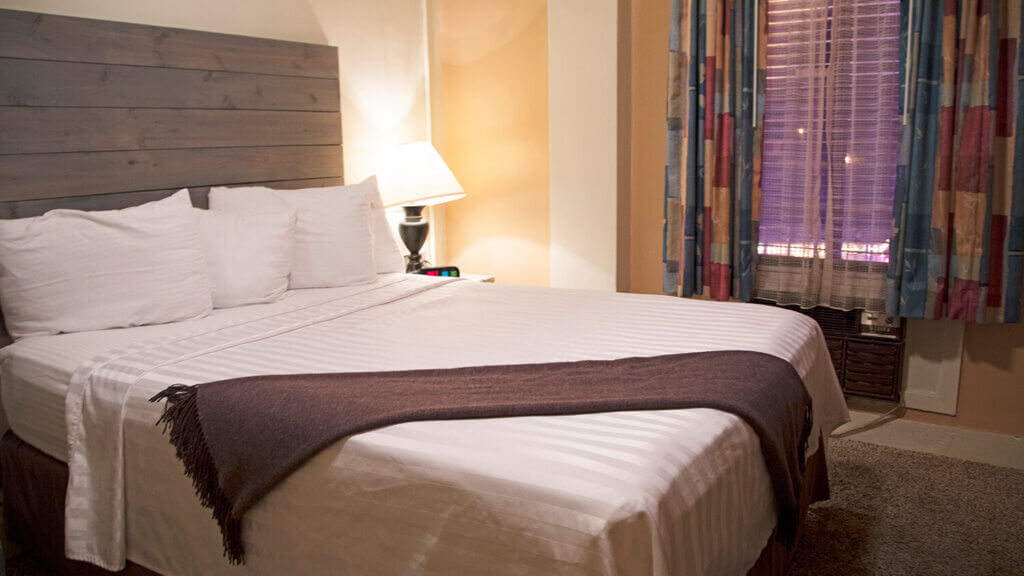 Staying at the Hotel Nevada Today
Featuring 64 recently renovated rooms and suites, Hotel Nevada is great for guests traveling in large groups. Choose from a standard room to celebrity guest-inspired suites, and don't forget to take advantage of a full service bar, and the Denny's, which is open early to late (hours below). The hotel also offers room service for dining in the convenience of your room.
On the casino floor, you'll find an assortment of popular slot machines, live table games, including Blackjack and Texas Hold'em Poker, and Ely's only Live Sports Book. Even if you're only staying for a short while, join "The Club" — the player rewards club that offers access to special events, hotel offers, and live gaming tournaments.
Hours:
While the property is open 24/7, the Denny's is open daily from 5:00 AM to 10:00 PM, except on Fridays and Saturdays, when it closes at 11:00 PM.
Admission:
For more information on rates and how to book your stay at Ely's Historic Hotel Nevada & Gambling Hall, dial the property directly at (775) 289-6665.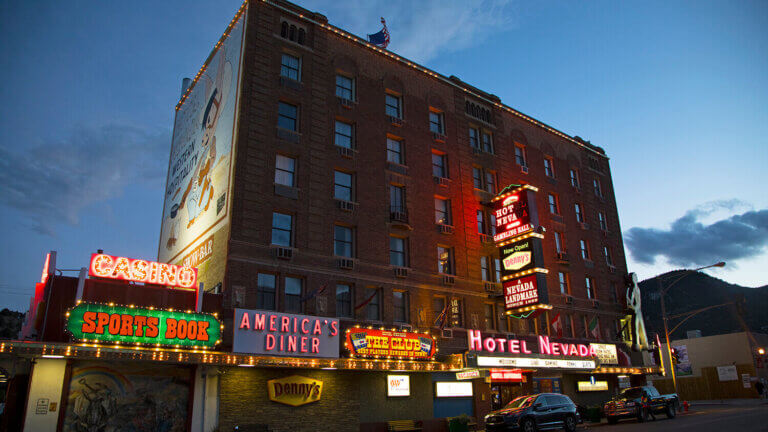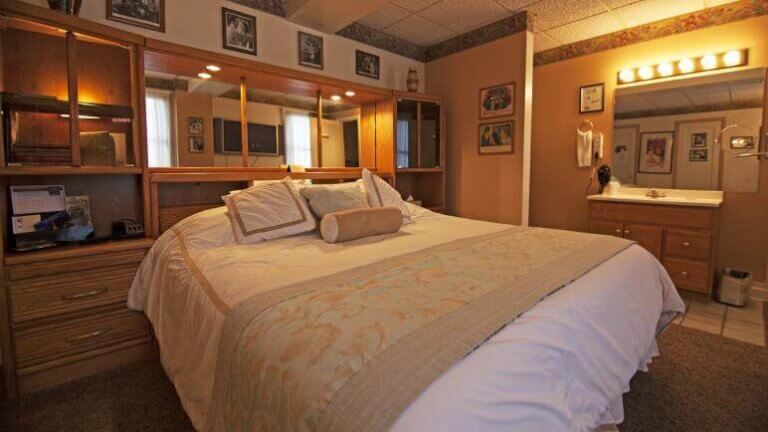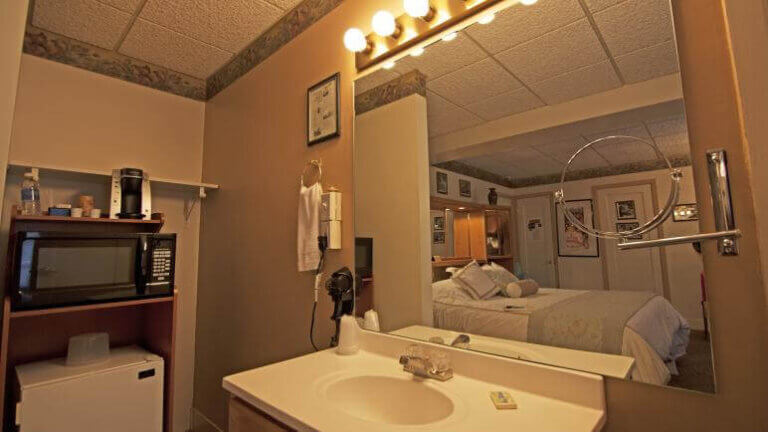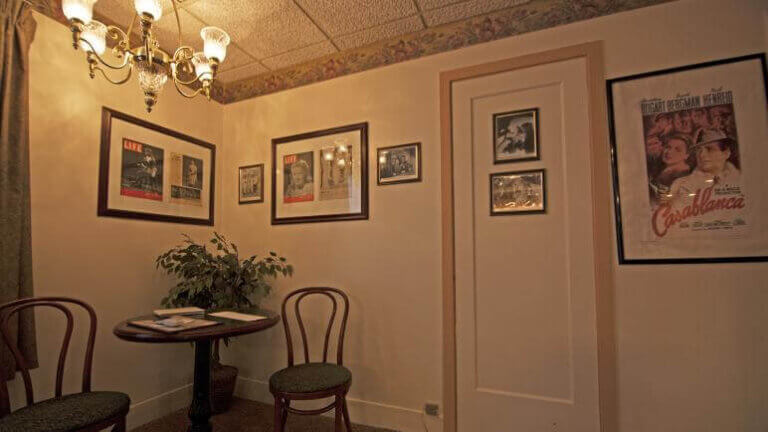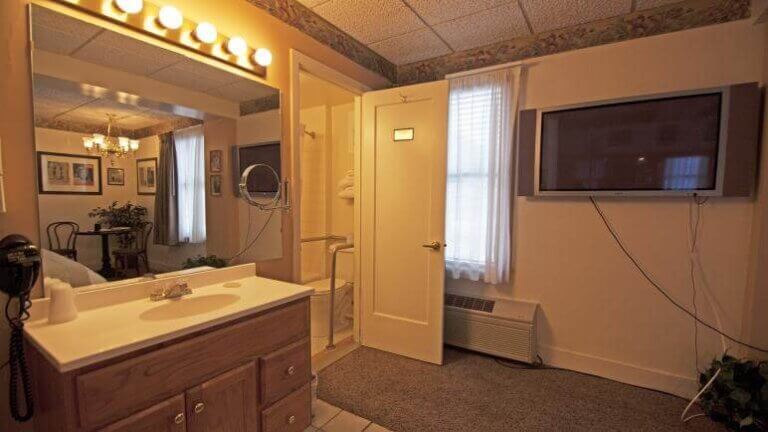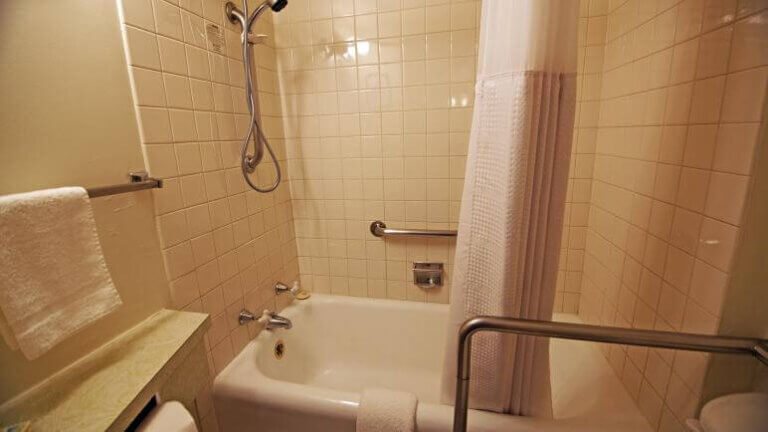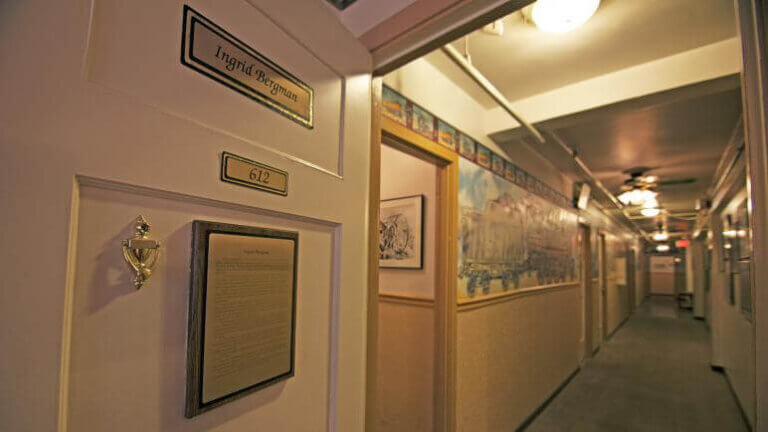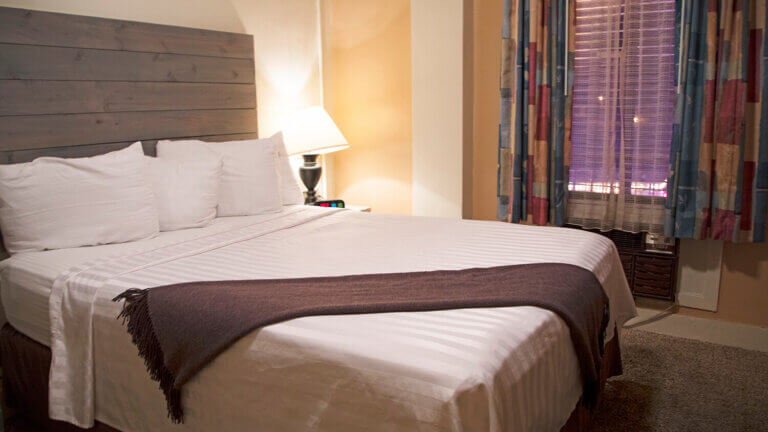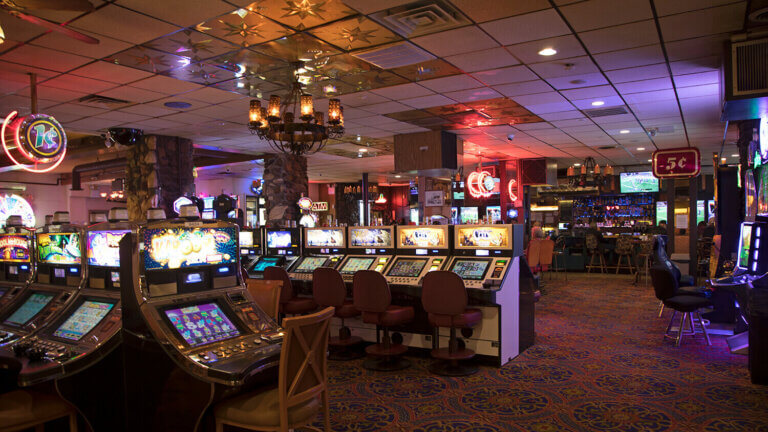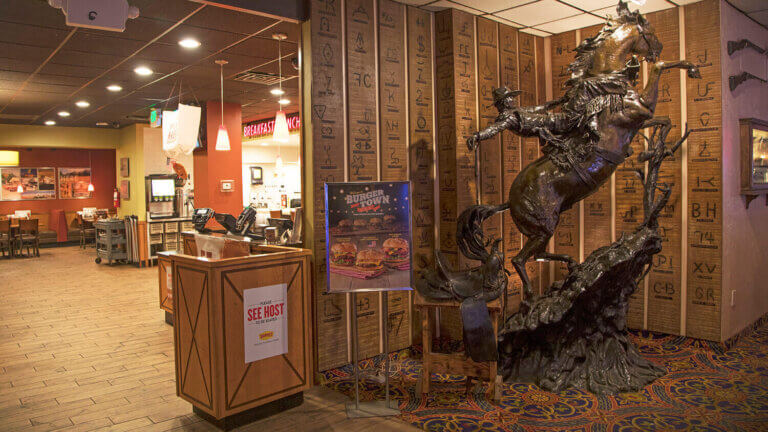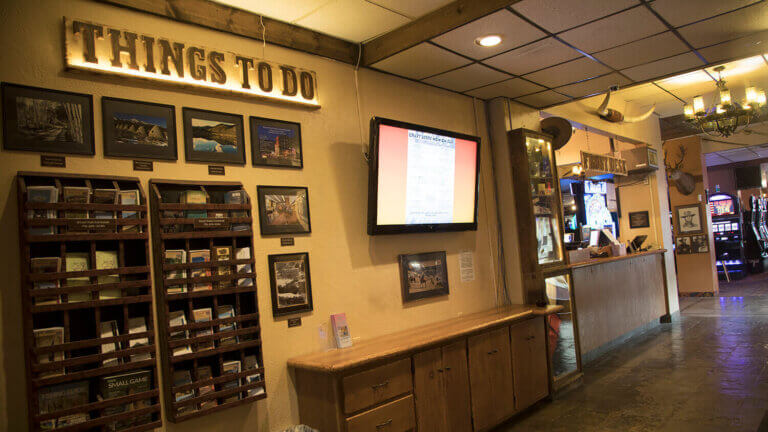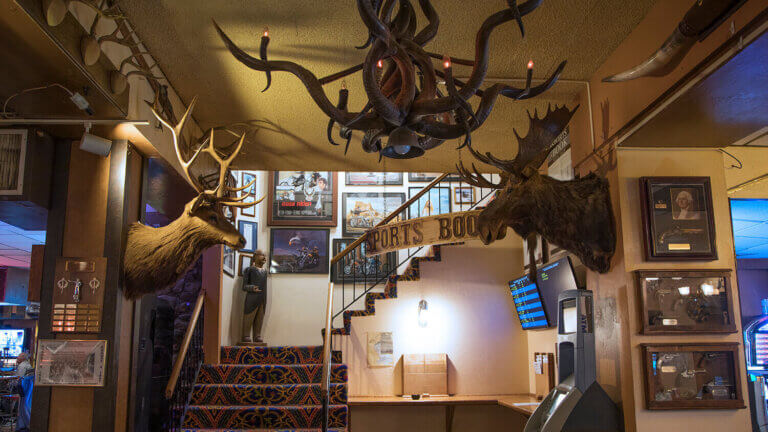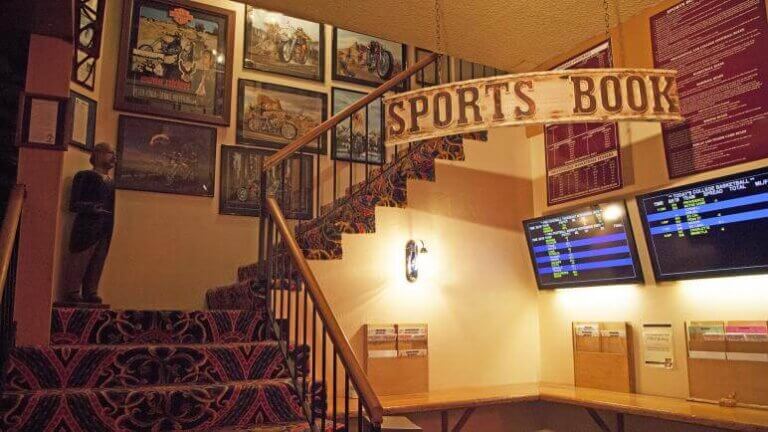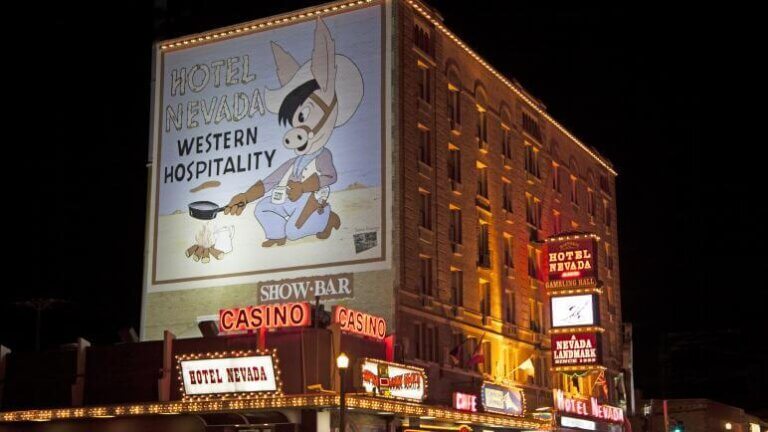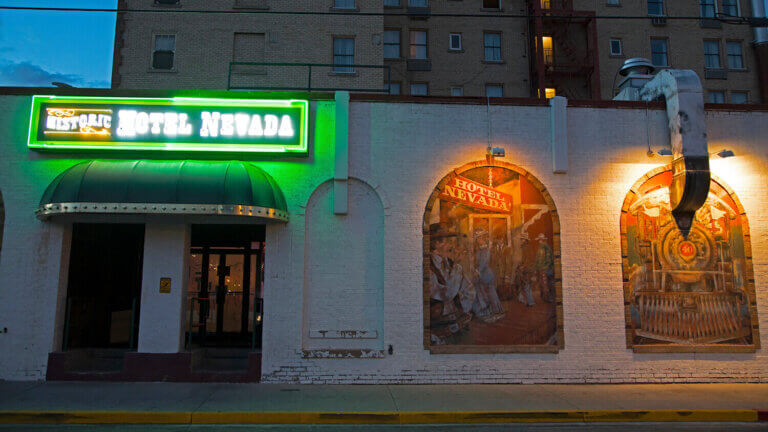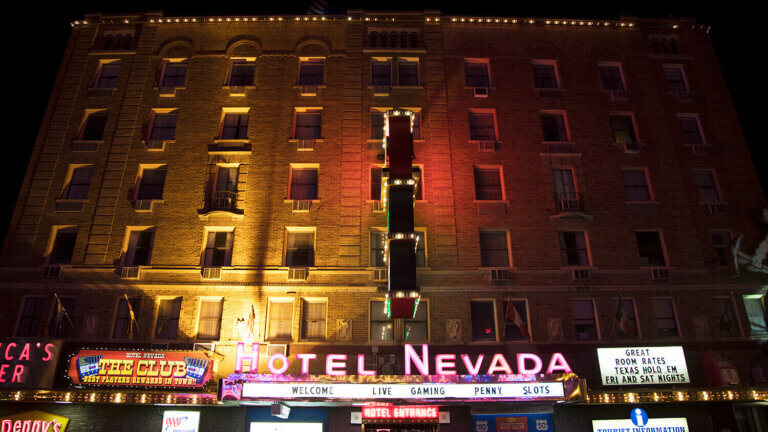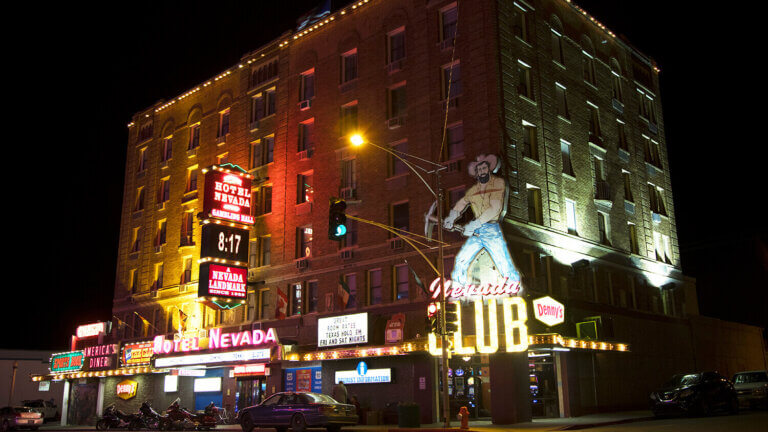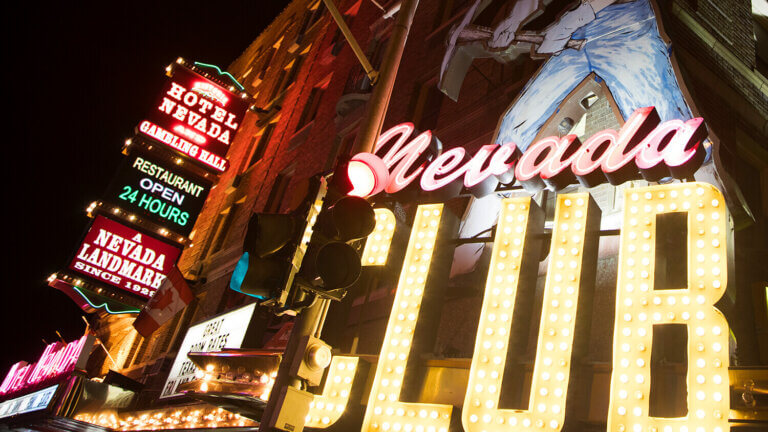 This Location: