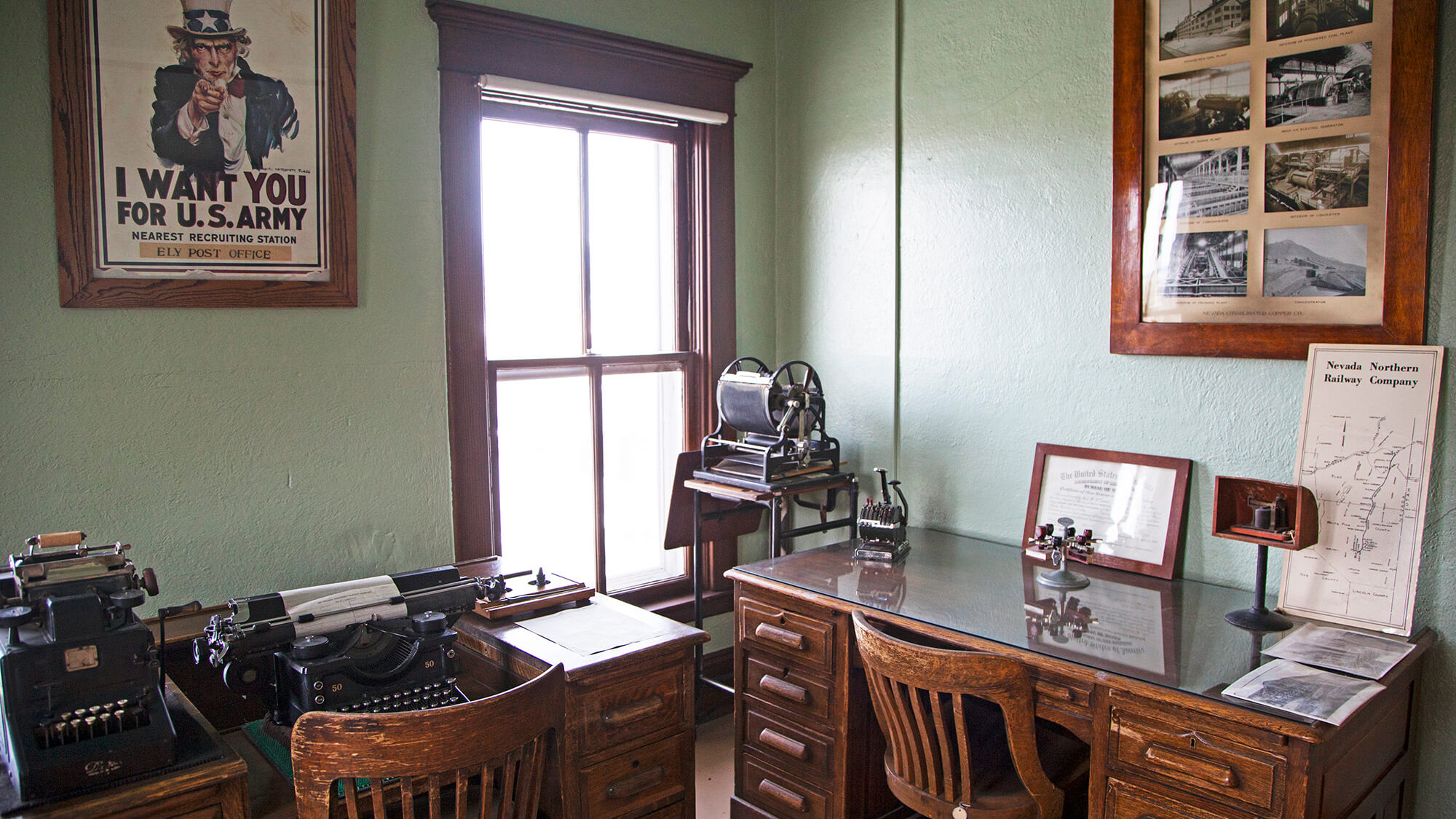 East Ely Railroad Depot Museum
If you're a history buff, seeing a museum is one thing but getting a chance to be part of it is another. At the East Ely Railroad Depot Museum this is an attainable notion—there's not a whole lot roping you off. Instead of peering at relics though a glass display case, visitors can count on standing at the very desk of the former CFO of the Nevada Northern Railway, and come in contact with things like handwritten payroll records from the 1920s, original tickets and hole punch from 80+ years ago, an impressively intact vault, and a room packed with documents and blueprints that is so perfect you'll think you've stepped onto the set of a movie.
Ely's Historic Nevada Northern Railway
The endlessly interesting Nevada Northern Railway got its start after copper deposits were discovered in the mountains surrounding Ely. Once the Kennecott Mining Company [formerly the Nevada Consolidated Copper Company] sprung to life in 1904, thousands of people from all over the United States flocked to Ely in an attempt to live their American Dream. But, any mining aficionado will know that a railroad is vital to a mine's success. By 1906, the Nevada Northern Railway was in full swing, which connected Ely to the Southern Pacific Railroad 140 miles to the north.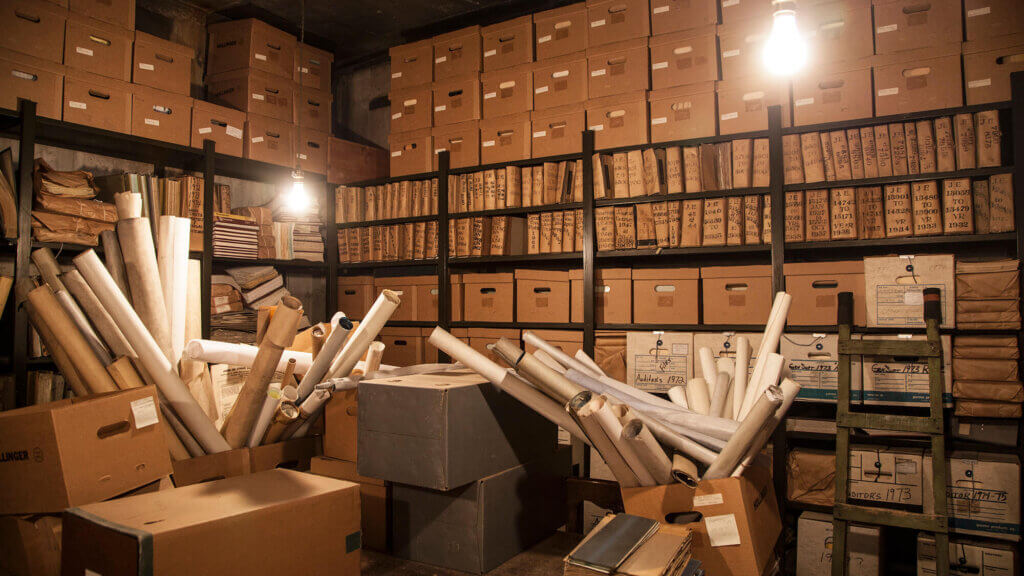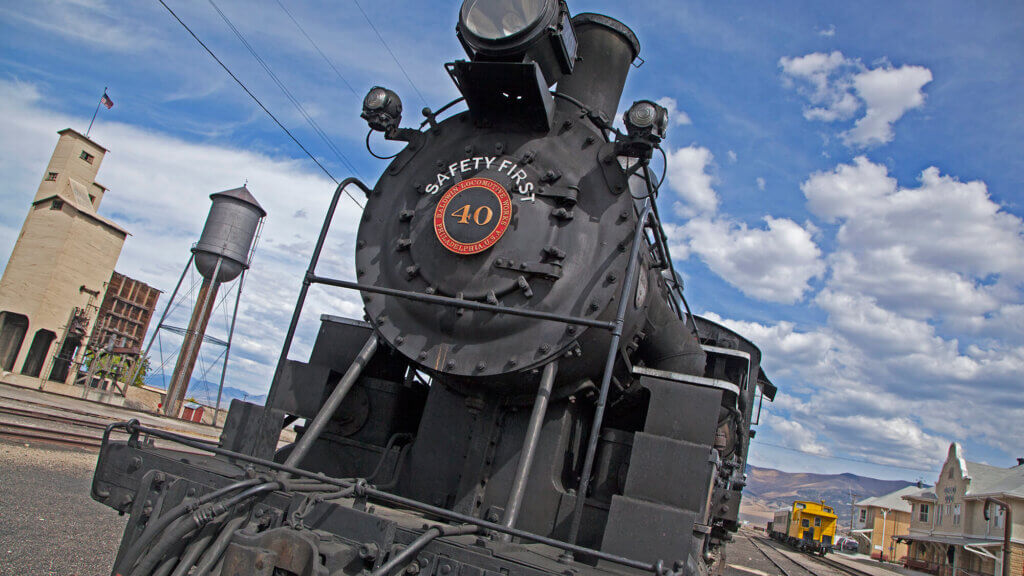 Although the Nevada Northern Railway's primary purpose was to haul copper ore and its byproducts, various types of freight moved along this line including a daily passenger train. Since its start in 1906, the Nevada Northern Railway hauled an astonishing amount of revenue freight—millions and millions of tons, to be exact—throughout its operation in 1978. By then, the price of copper had dropped so significantly that most of the mining operations at Kennecott ceased, and the need for the Nevada Northern wasn't as significant.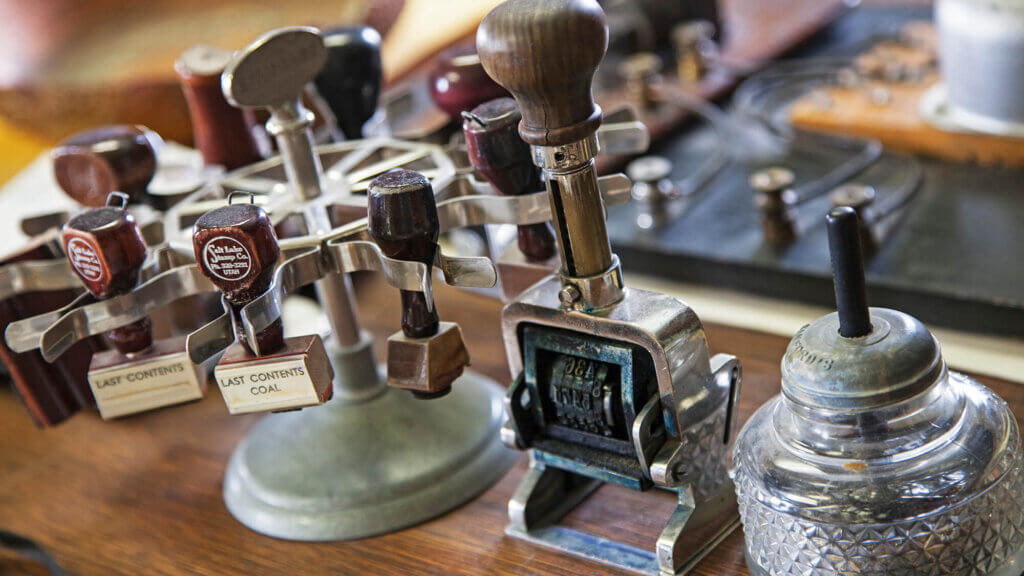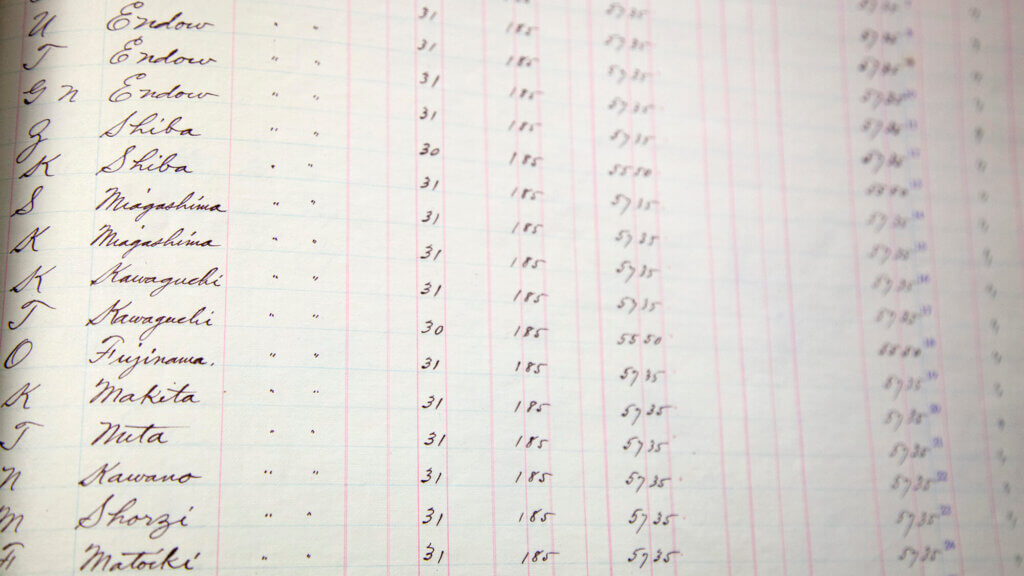 The interesting part here? The Nevada Northern Railway had already had a series of 'scares' like this in the past… shutting down and reopening a few months later when the copper status changed. So, thinking that they would leave on a Friday and resume work in just a few weeks, workers at the NNR departed thinking they would return. Instead, the entire operation shut down for good, which created one amazingly preserved museum.
By the 1990s, Nevada State Museums purchased both the original depot as well as the freight barn, sinking thousands of dollars into restoring it to its original early-1900s glory. In fact, it's so immaculately restored, the depot is considered to be the not only the oldest preserved building in the county, but the most well preserved, too.
Visiting the East Ely Depot Railroad Museum Today
Visitors can depend on perusing what was considered to be "state of the art" office equipment used during the railway's operation, like an original mimeograph and telegraph, as well as a vast document collection on site. Plus, you may just score a chance to check out the freight barn (which is typically only open for special events,) where freight was received, organized and distributed to local businesses. The Nevada Northern Railway was considered to be one of the nation's most important railroads, and when visiting today, don't forget that there are two experiences to be had here. As dependent on each other as two boys in a three-legged race, your time here isn't well rounded without checking out both the Nevada Northern Railway itself, and the East Ely Depot Railroad Museum.
Getting There
From Highway 50 in downtown Ely, follow Aultman Street approximately 2 miles to East 11th Street. Make a left hand turn so you're headed north. The Nevada Northern Railway depot should be in view, about a half mile down the road. Parking is available surrounding the depot. Tickets are available inside the East Ely Depot, and the museum is located on the second floor.
Hours:
The East Ely Railroad Depot Museum is open Monday through Thursday from 8:00 A.M. to 5:00 P.M., Friday from 8:00 A.M. to 7:30 P.M., and Saturday and Sunday from 8:00 A.M. to 4:00 P.M. Closed Thanksgiving Day, Christmas, and New Years Day.
Admission:
Admission to the Nevada State Museum—Carson City is free to all Museum Members! If you are not a member, admission is $8 for Adults & Seniors. Admission to the East Ely Depot Railroad Museum is included with your general admission ticket to the Nevada Northern Railway. The museum is located on the second floor of the depot building, so be on the lookout for signage that points to a staircase leading to the museum.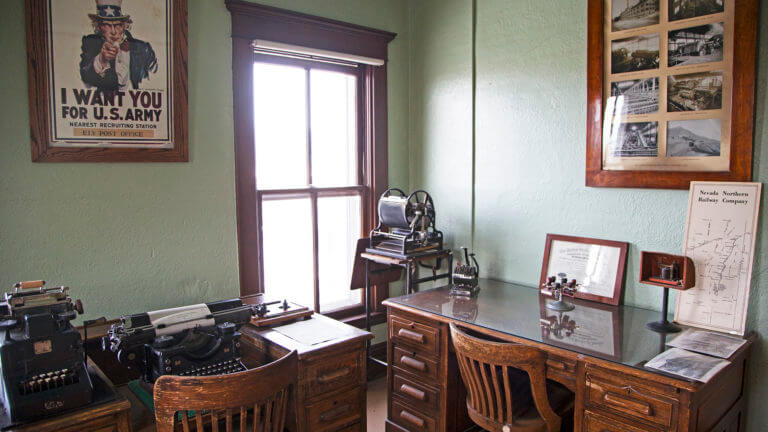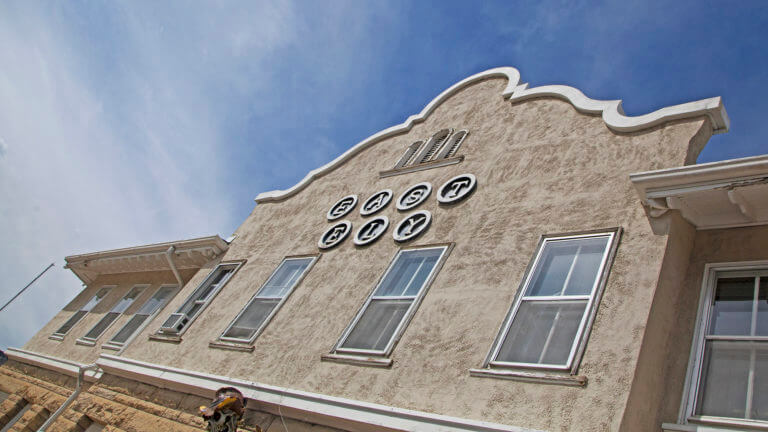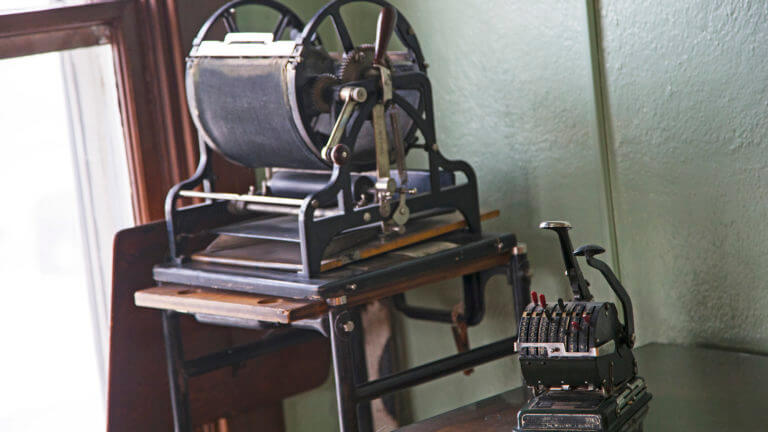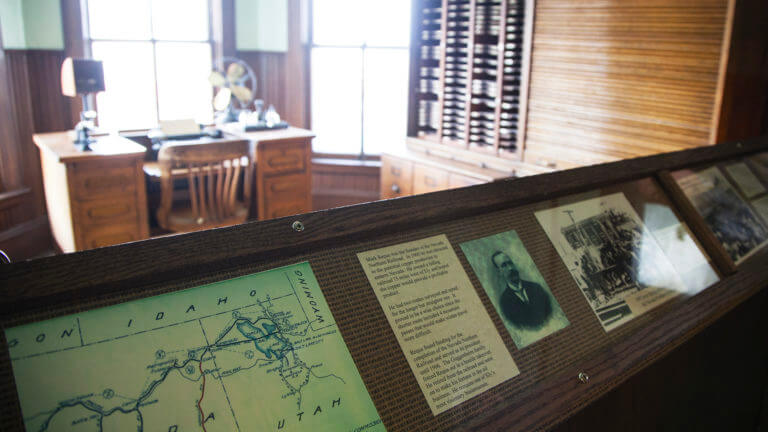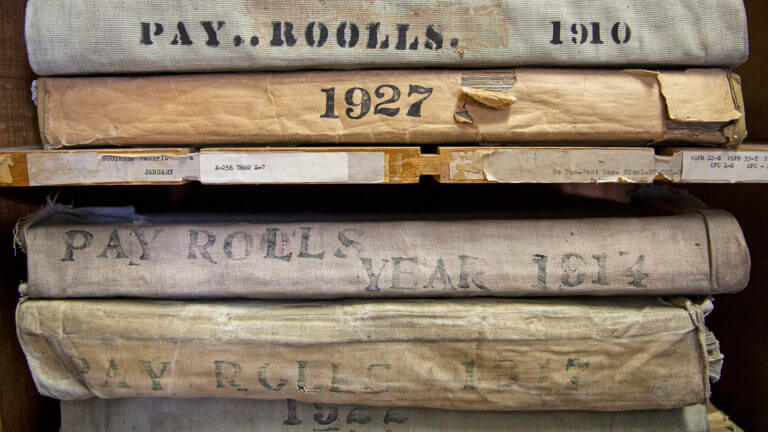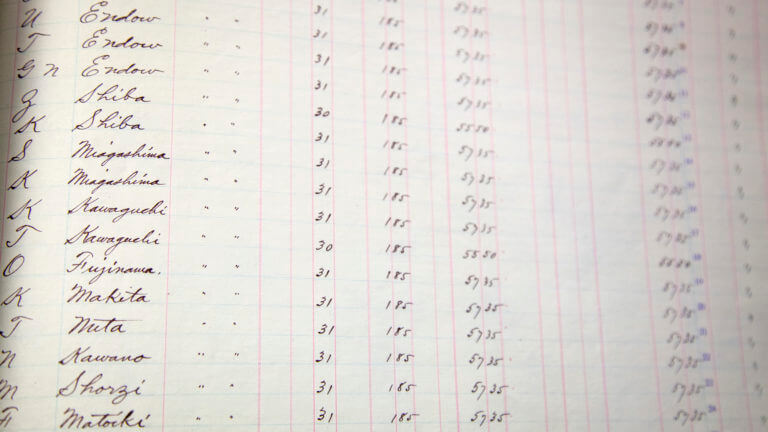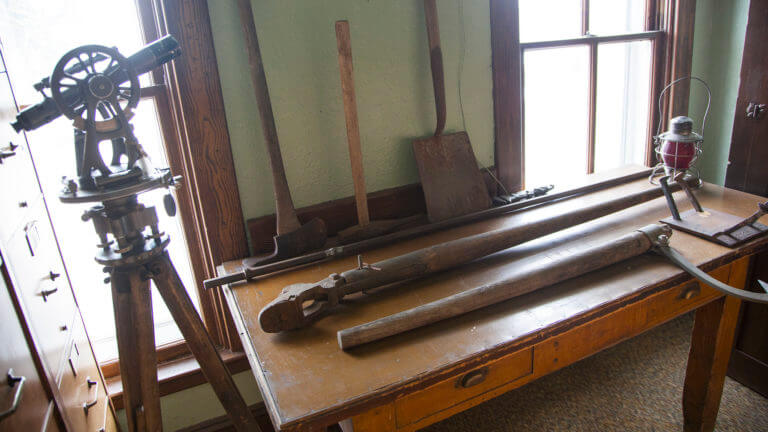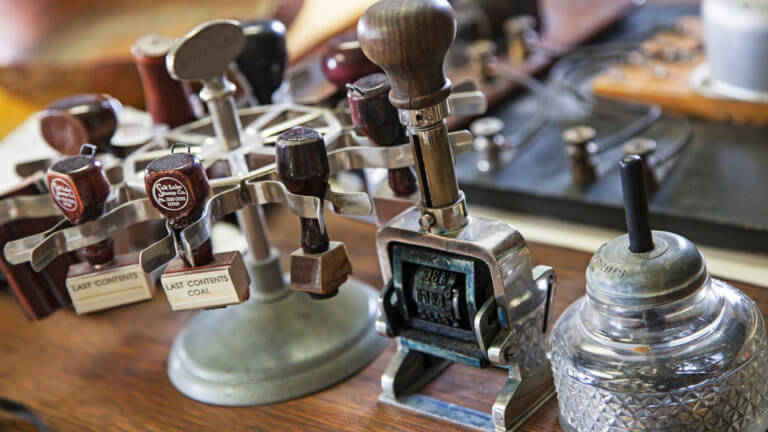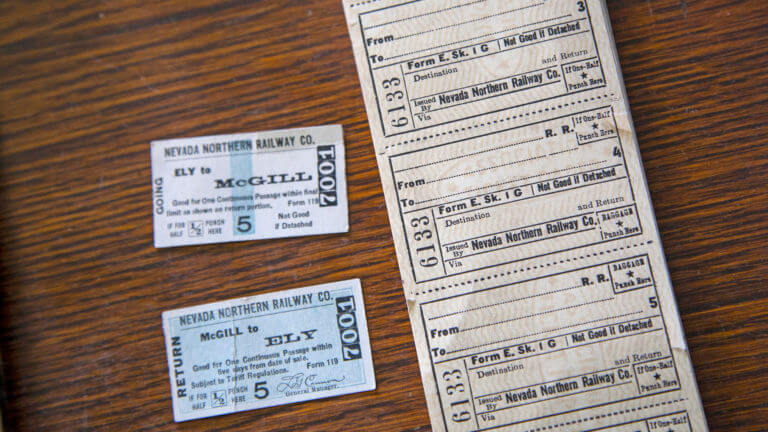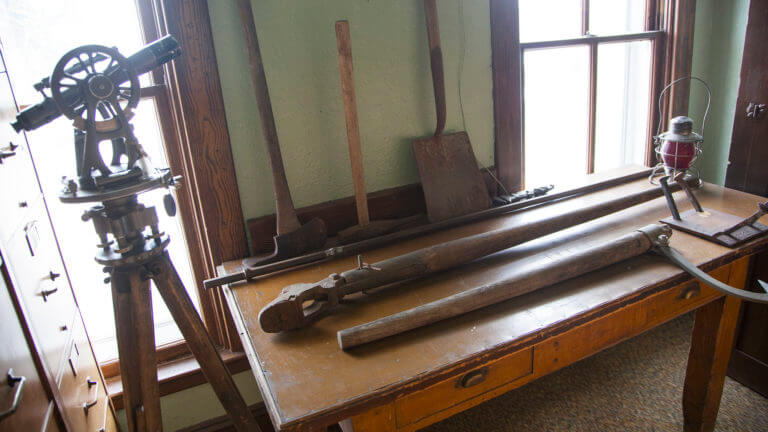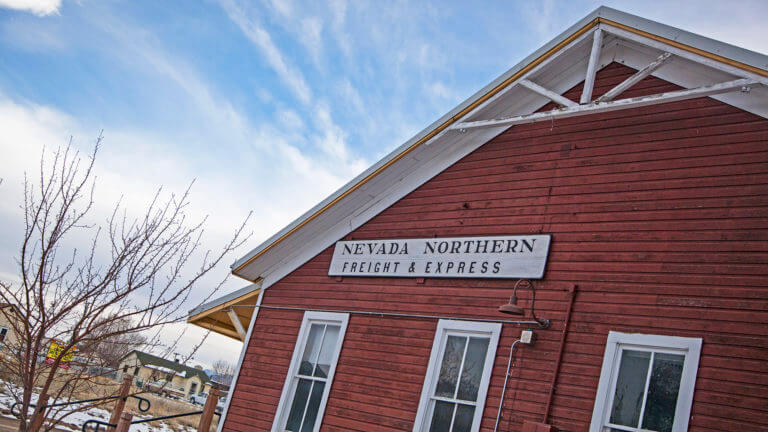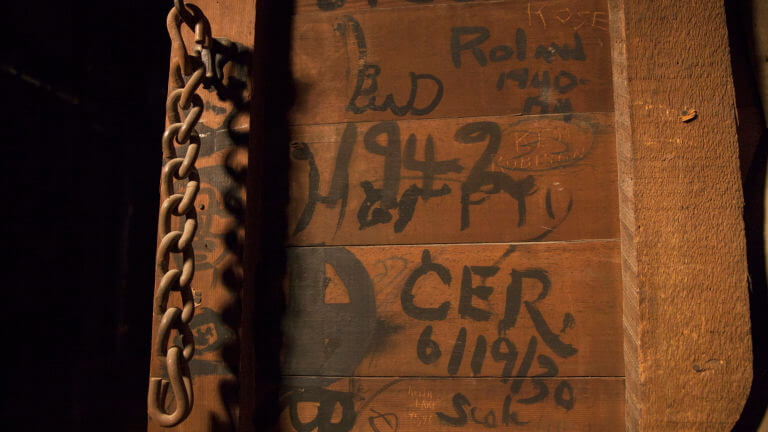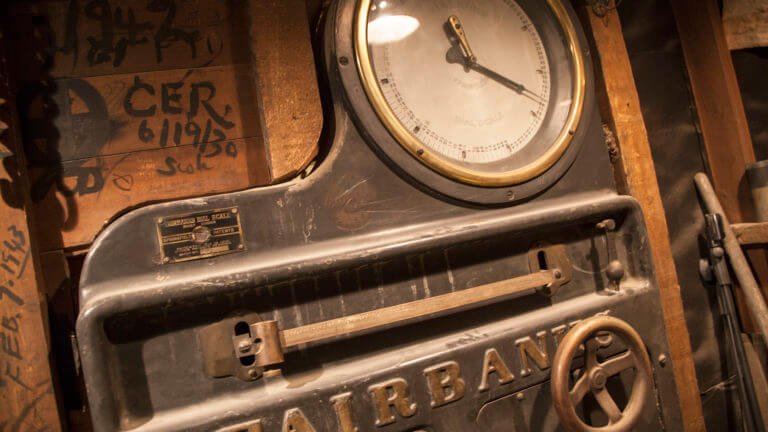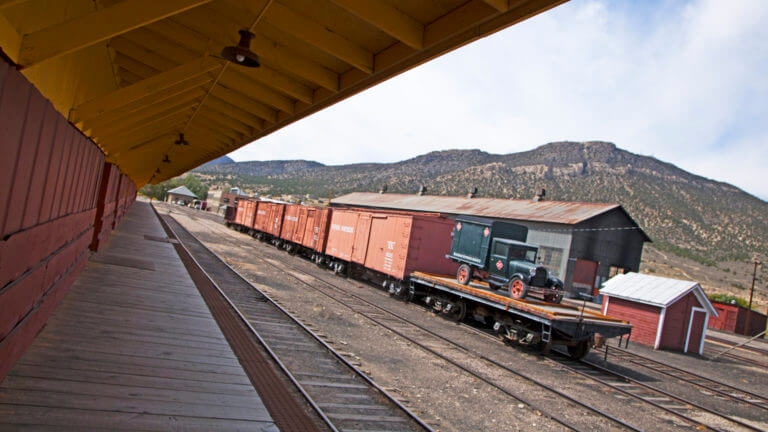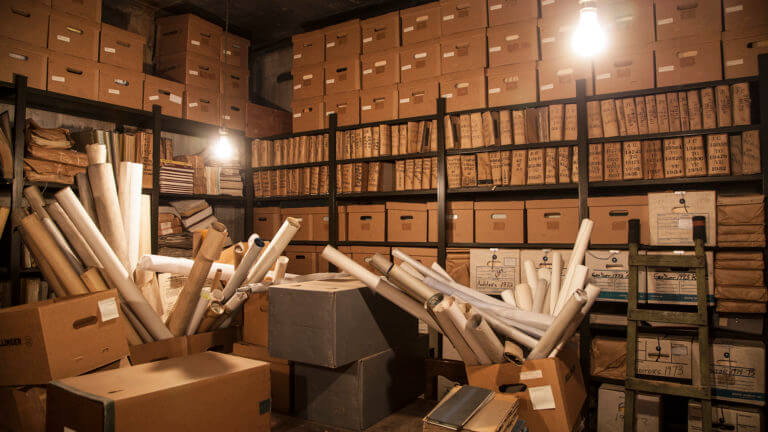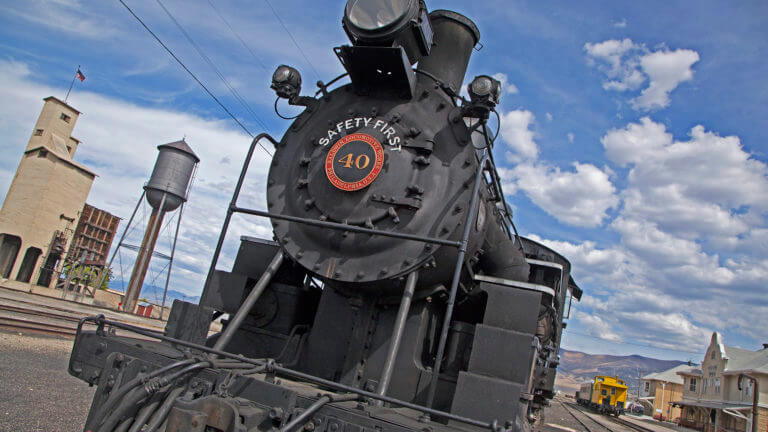 This Location: