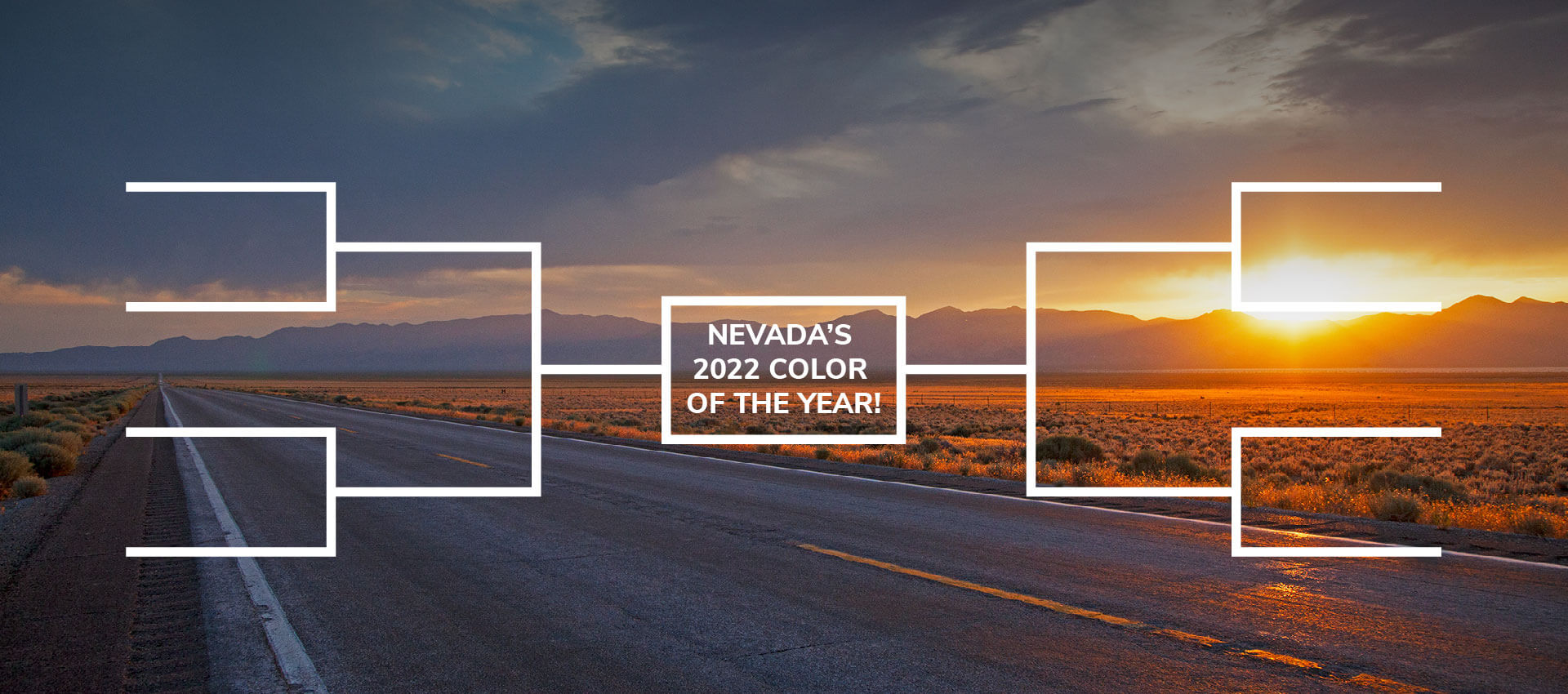 Nevada's March Color Madness
Inspired by the vivid landscapes and awe-inspiring sights throughout the Silver State, we want your help naming Nevada's 2022 Color of the Year!
View the Contenders
See the colors inspired by Nevada.
March 15-21: Excellent Eight
March 22-28: Phenomenal Four
March 29-April 4: Top Two
Vote for Your Favorite
Vote daily for your favorite color to move it to the next round! Come back each week to see which hues advance.
Winner Announced
On April 5th, we'll announce Nevada's 2022 Color of the Year and email prize winners!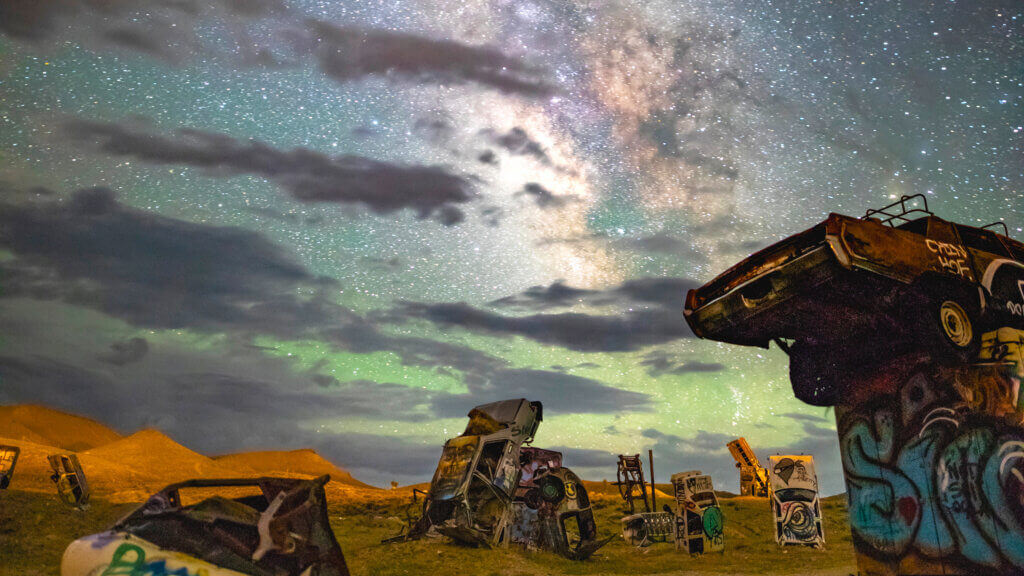 Ready to Start Planning?
Whether it's the newest item on your bucket list or the best wrong turn you ever took, whichever corner of this state you venture to, you're bound to uncover the kind of unexpected encounters, memorable characters, and only-in-Nevada experiences that make this place so damn special. Get your hands on stunning images, surprising stories, colorful characters, do-before-you-die events, and beyond. And just to sweeten the deal, in addition to sending you our official Nevada Magazine & Visitor Guide, we'll throw in our swanky state map, too.
Download A Guide
#TravelNevada
Ready to blow up some feeds? Whether it's a #nofilter-worthy slice of scenery or some seriously FOMO-inducing selfies, use #travelnevada to share your own incredible only-in-Nevada moments.