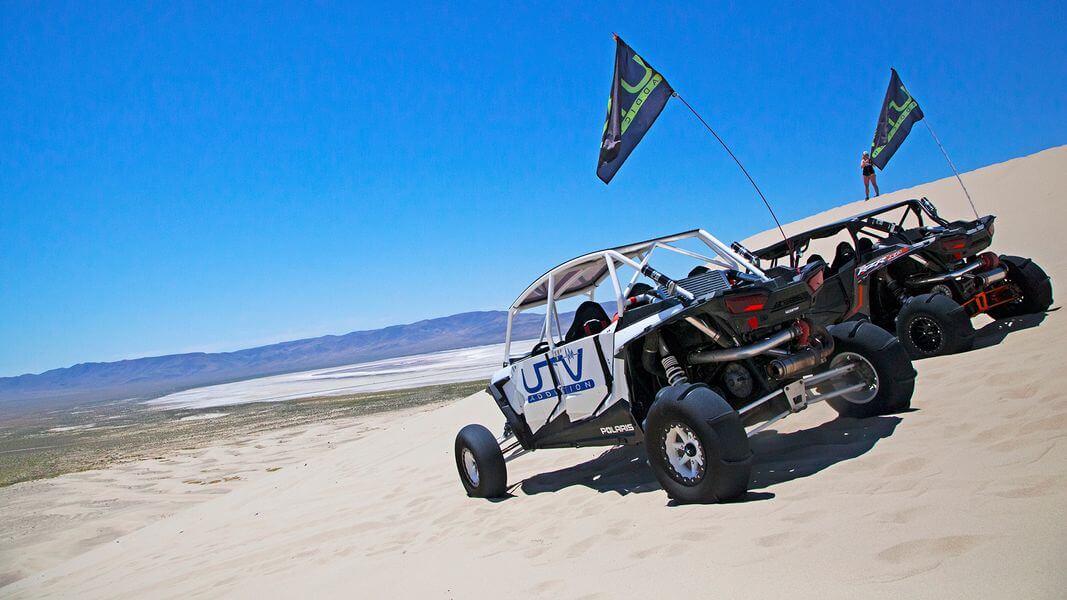 If you're in the Reno-Tahoe area and have time for only one excursion, kick up the adventure with an outing with UTV Addiction. Since opening up shop in October of 2015, scratches that off-roading itch by offering rentals with trailers, or personalized tours. Guide tours hit some of northwestern Nevada's most fascinating off-roading hot spots that draws attention to the unmatched history the Silver State has to offer. Their main office is located in the core of the Biggest Little City, scheduling a tour allows you to get a up-close-and-personal glance at historical ruins, ancient petroglyphs, singing sand dunes, old west saloons and of course some of the best off-roading in the state.
Kick back and enjoy the expansive high desert landscapes with a guided tour while you let UTV Addiction take the wheel. Pick a ½ day excursion or choose full-day adventure with one of the several guided tour options with UTV Addiction.
MOON ROCKS – Half-Day Excursion
Take a UTV tour that's hard to forget about at Moon Rocks, about 45 minutes north of Reno. Known and loved by members of the local UTV community, the professionals at UTV Addiction offer a half-day tour at this other-worldly location. The area gets its name from gnarled granite rock formations adjacent to the staging area. Despite the fact that the rocks are mostly granite, this off-roading hot spot was dubbed "Moon Rocks" by locals, and the name stuck. If you've never been off-roading, this half day tour is a good place to start.
VIRGINIA CITY AND LAGOMARSINO PETROGLYPHS – Full Day Excursion
It's safe to say that if you're on this page, you are definitely after some engine roaring, off-the-beaten path delight. And that, you will certainly get. BUT, if you're also interested in history, the rough-and-tumble kind, we'd recommend getting the Virginia City and Lagomarsino Petroglyphs on the docket. Rated as one of the nation's largest historical districts, Virginia City is listed on the National Register of Historic Places and is ranked among the nation's top twelve most distinctive destinations.
When booking a UTV Addiction tour to Virginia City, this all-day adventure makes a pit stop in Virginia City before continuing on to the Lagomarsino Petroglyphs site. This guided tour stops for lunch at XX, where visitors can peruse the mostly original boardwalk and get an in-depth look at history that runs 150 years deep. From there, the tour cruises past historic landmarks like 19th century homes, churches, museums, saloons and cemeteries.
The real off-roading begins on the way to Lagomarsino Petroglyphs, one of the largest petroglyph sites in Nevada. Containing over 2200 rock art panels, this too is on the National Register of Historic places, but the coordinates are not listed in an attempt to preserve cultural heritage. If you were to try to attempt driving to Lagomarsino, it would make for an interesting afternoon as the road in is extremely rough. It's ideal for UTVs, making it an action-packed endeavor to say the least.
SAND MOUNTAIN – Full Day Excursion
Sand Mountain, a world-renowned OHV destination, is located about an hour of Reno near Fallon, just off the Loneliest Road in America. But this is far from any standard mountain of sand…instead of a vast see of small sand dunes, Sand Mountain is one gigantic, 9-story mountain of sand that's ideal for jumps, trail riding and technical maneuvers, making this an off-roaders delight. Best yet, Sand Mountain has what is considered to be one of the best competition hills in the nation.
Don't get us wrong, the off-roading at Sand Mountain is supreme, but there are a handful of other noteworthy things going on here as well. While there are many things to marvel at when visiting this geologic beauty, perhaps the most fascinating is the fact that this enormous mountain of sand is one of the only singing sand dunes in the world. The natural sound phenomenon, when grains of sand rub against each other, can reach 105 decibels and last as long as several minutes.
Sand Mountain is also home to the Sand Mountain Blue Butterfly. Of all the places in the entire world, the Sand Mountain Blues can only be found at Sand Mountain in Nevada, as they almost completely rely on the Kearney buckwheat found in the area.  If you spot trails that don't allow access, this is the reason why—the butterflies are dependent on the vegetation growing in the area.
Aside from geology lasting thousands and thousands of years, Sand Mountain has some Wild West history to boot. The area once boasted an official Pony Express Station, Sand Springs Station. The structure was used as a pit stop for riders delivering the U.S. Mail, messages, newspapers and packages until 1860. Ruins of the station can be seen at Sand Mountain today.
OTHER IMPORTANT DETAILS
Best yet, you're looking to prolong your off-road adventure, UTV Addiction is available for discounted, multi-day guided excursions as well. Please contact them directly for booking and pricing information. If you are equipped to handle your own rig, UTV Addiction also provides a slew rental options for several different makes and models of utility terrain vehicles. Trailers are included with your rental. And, if you need to stock up on some gear, UTV Addiction has got you covered with off-road apparel, aftermarket accessories, wheels, tires, and safety equipment.
Reservations are required, with a minimum of 7 days notice. For more information on snagging your spot with UTV Addiction, check out their website or call 775-813-882. Be sure to ask about law enforcement and military personnel discounts!
HOURS
Monday 8:00a.m. – 5:00 p.m.
Tuesday 8:00a.m. – 5:00 p.m.
Wednesday 8:00a.m. – 5:00 p.m.
Thursday 8:00a.m. – 5:00 p.m.
Friday 8:00a.m. – 5:00 p.m.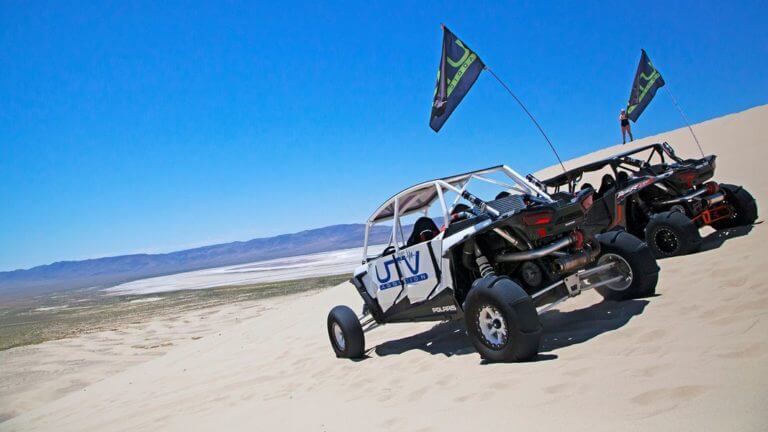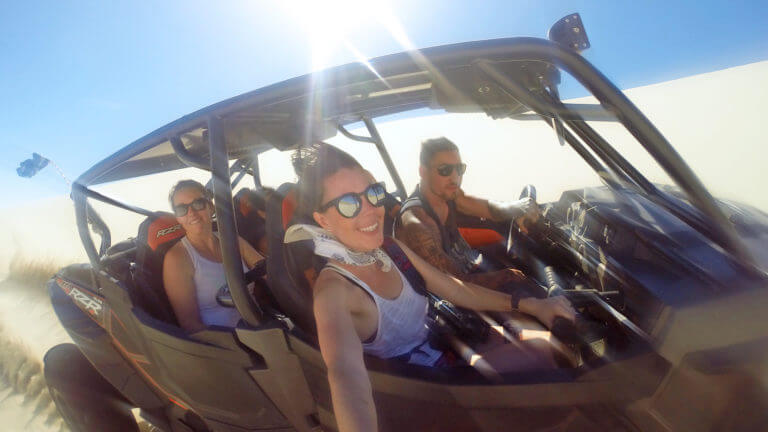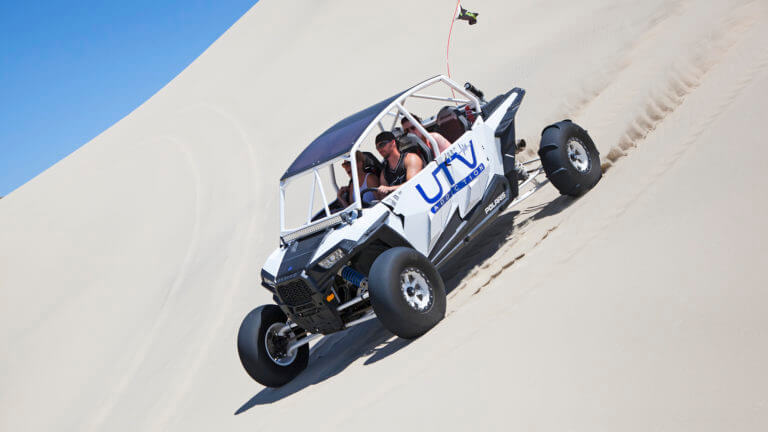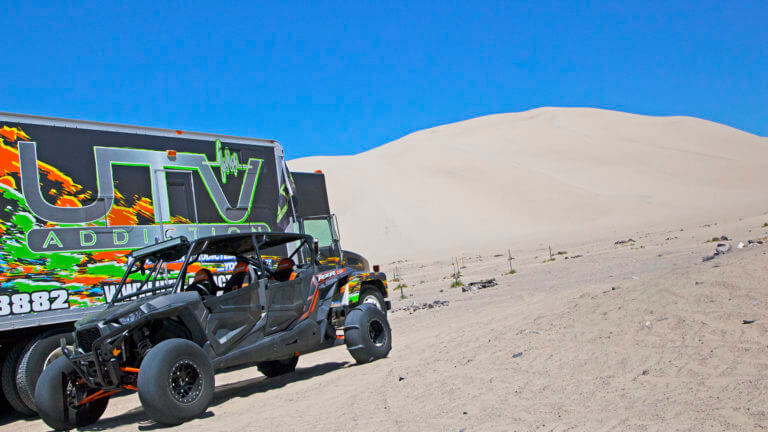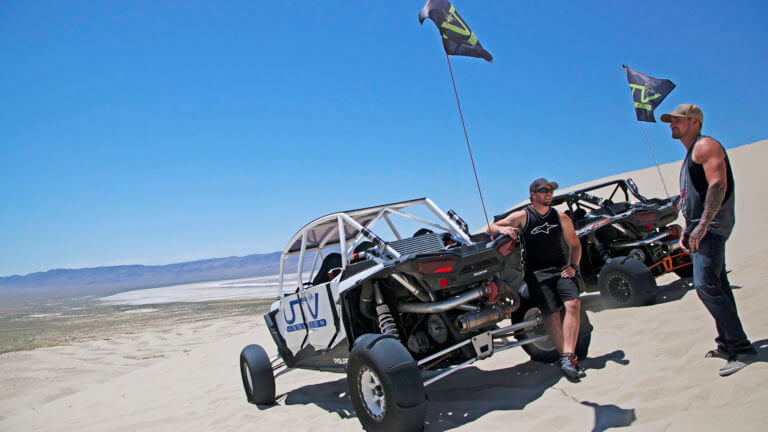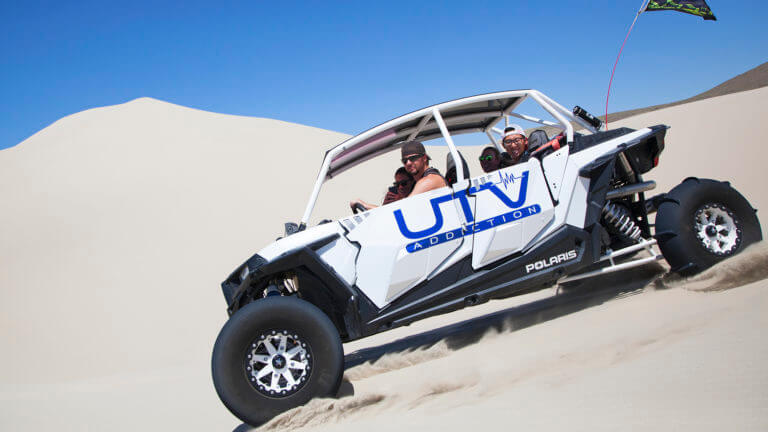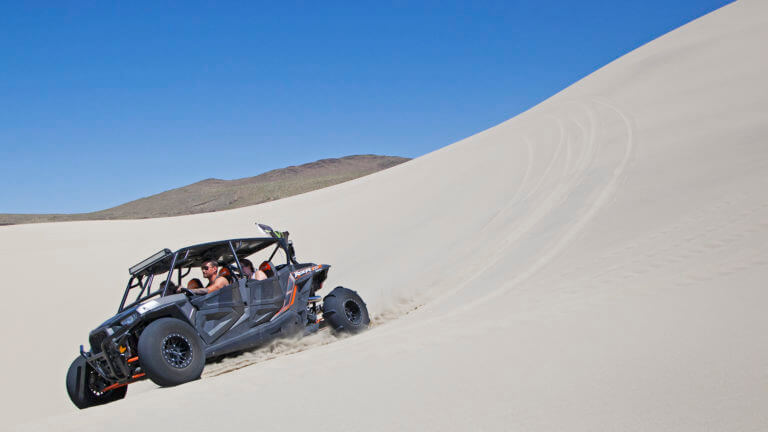 This Location: