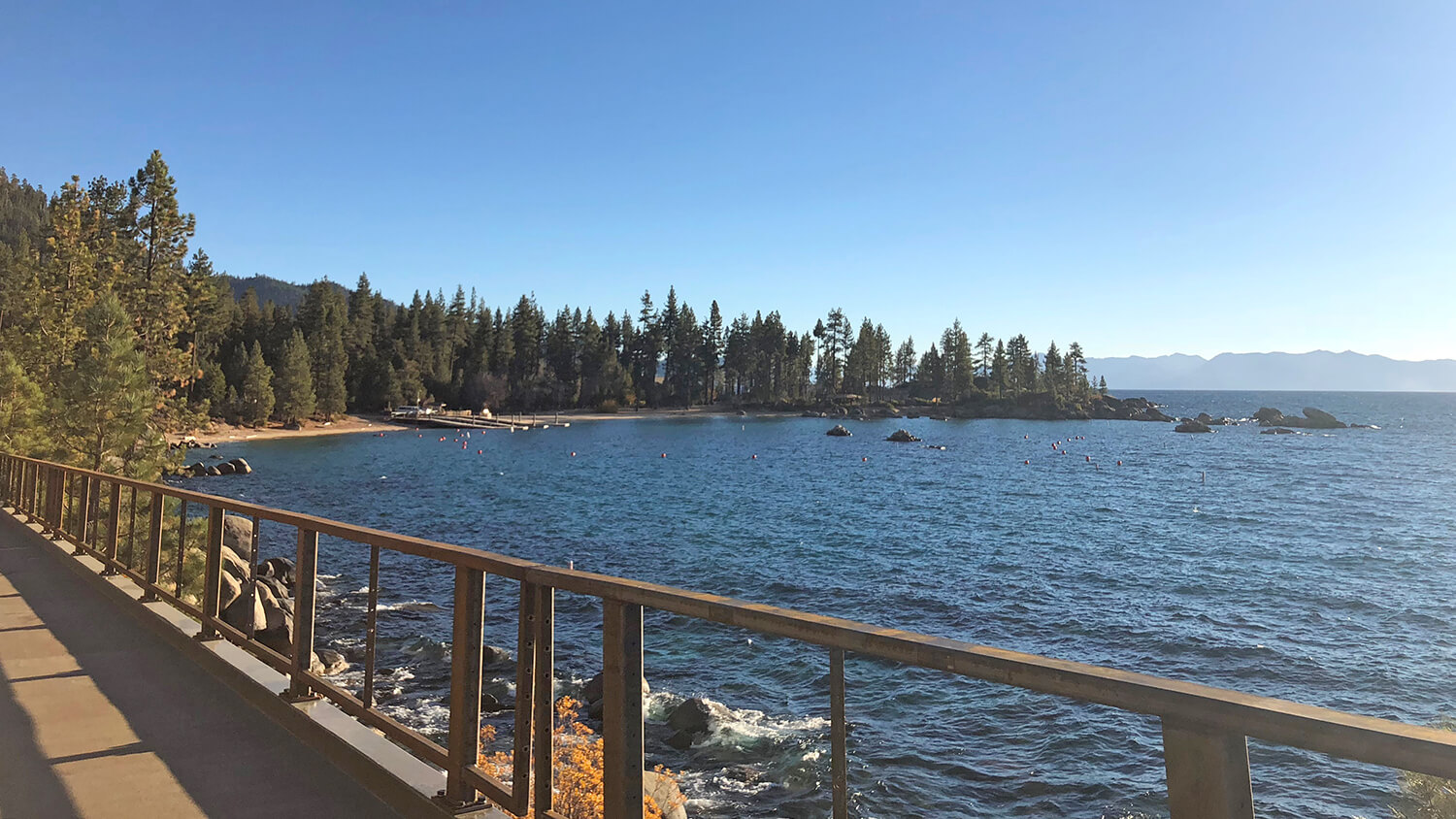 Dubbed as "America's Most Beautiful Bikeway", the long awaited Tahoe East Shore Trail is not only a spectacular way to recreate at North America's largest alpine lake, but also provides direct access to public beaches, coves and trails along the picturesque Nevada shoreline. Located in North Lake Tahoe nearest Incline Village, this new trail system lies below the highway bordering Lake Tahoe's eastern shoreline, providing unfiltered views and incomparable access to Lake Tahoe.
Open as of June 2019, this 3-mile paved trail system connects Incline Village south to Sand Harbor State Park—one of the four Lake Tahoe Nevada State Parks. Despite only being three miles long, this project has taken decades to accomplish—requiring the integration of multiple federal, state, and local governments—paving the way for future recreational development that will eventually span around Lake Tahoe's shoreline entirely. Prior to the Tahoe East Shore Trail, accessing any beachline on this stretch of North Lake Tahoe was not only difficult, but dangerous.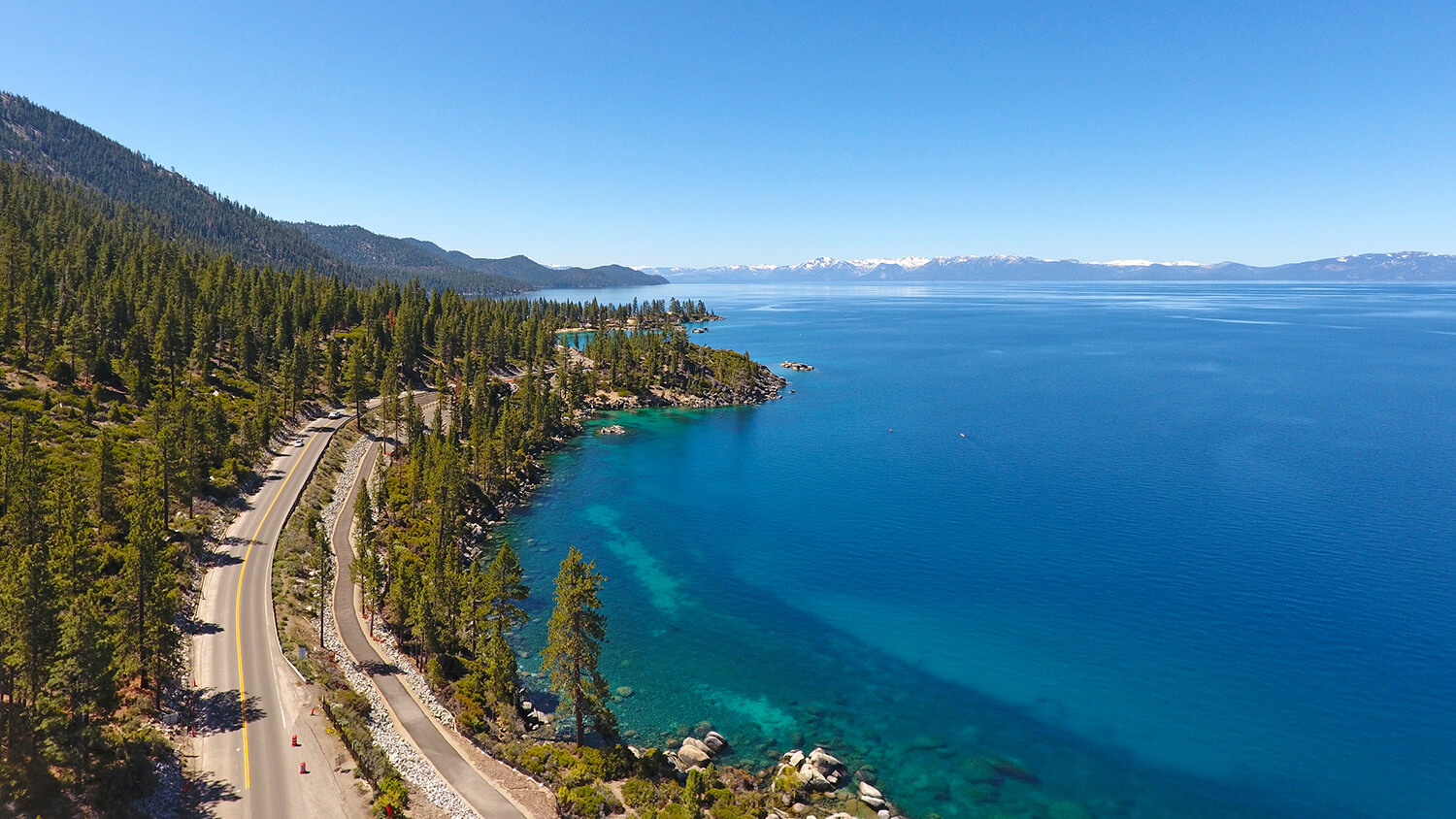 Open from sunrise to sunset, visitors and locals alike can walk or bike from Incline Village to Sand Harbor. Pedal-assist e-bikes are welcome, but leave motorized vehicles or scooters at home. Dogs are allowed on the path, but must be leashed.
GETTING THERE
Nearest the North Lake Tahoe of Incline Village, this community lies about 45 minutes from downtown Reno. From Reno, head south on I-580 south and exit on Mount Rose Highway. Follow the Mount Rose Highway, or State Route 431 for about 22 miles to Incline Village. Once you've arrived in Incline, head for Ponderosa Ranch Road, where you can park your vehicle and access the trailhead. For information about trail access and other things to see and do in North Lake Tahoe, dial the Incline Village and Crystal Bay Visitors Bureau at (775) 832-1606.
Admission:
Ninety new parking spots with direct access to the path are available at three new parking lots located along State Route 28 in Incline Village near Ponderosa Ranch Road. Self paid parking is required, with most proceeds going toward trail maintenance. Tahoe Transportation District's East Shore Express and Tahoe Truckee Area Regional Transit (TART) will offer bus service to the new pathway trailhead during the summer months.
This Location: