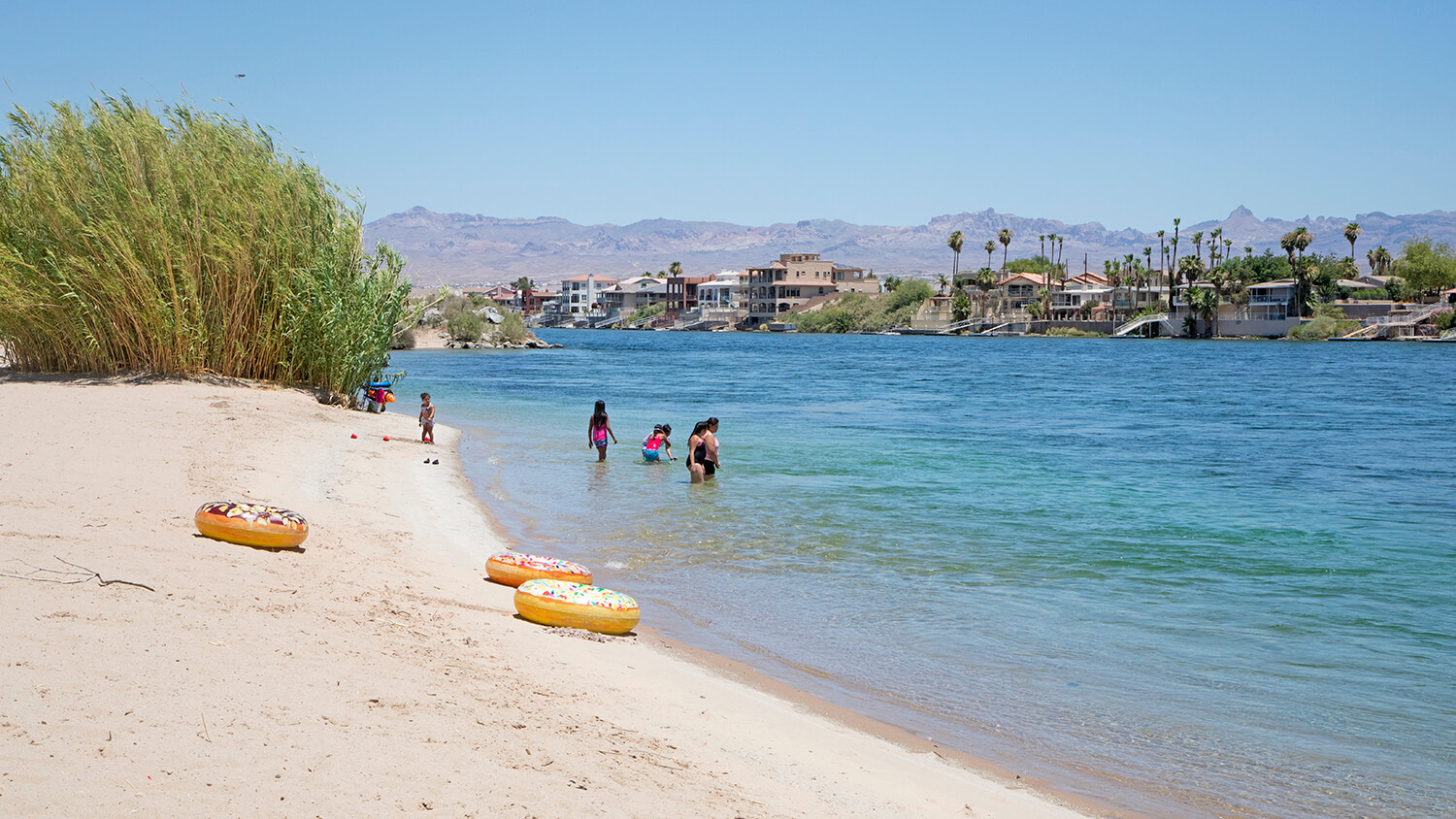 Big Bend of the Colorado State Recreation Area
What better way to experience Laughlin than the way people have appreciated the area for thousands of years? Check out the nightlife and award-winning casinos that dot the Laughlin Strip; then explore the boundless recreation and breathtaking views the Colorado River serves up. With tons of options on how to best enjoy this iconic stretch of waterway, don't miss out on year-round fun at the Big Bend of the Colorado State Recreation Area.
Early Days of Big Bend
The Mojave American Indians were the region's earliest inhabitants and lived along the shores of the Colorado River more than 10,000 years ago. When translated, the Mojave name means "people who live along the water." This ancient civilization of people lived in the surrounding mountains, and utilized the river as a life source. Europeans began making their way to the area when Spanish explorer Melchor Diaz visited the present-day Big Bend of the Colorado River and of course, early pioneers, also made their way west to California.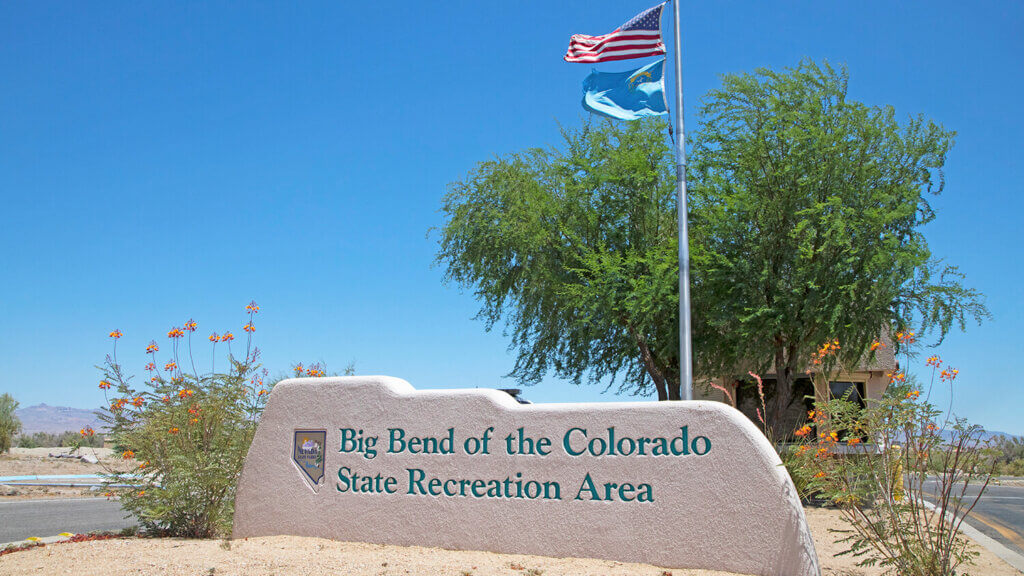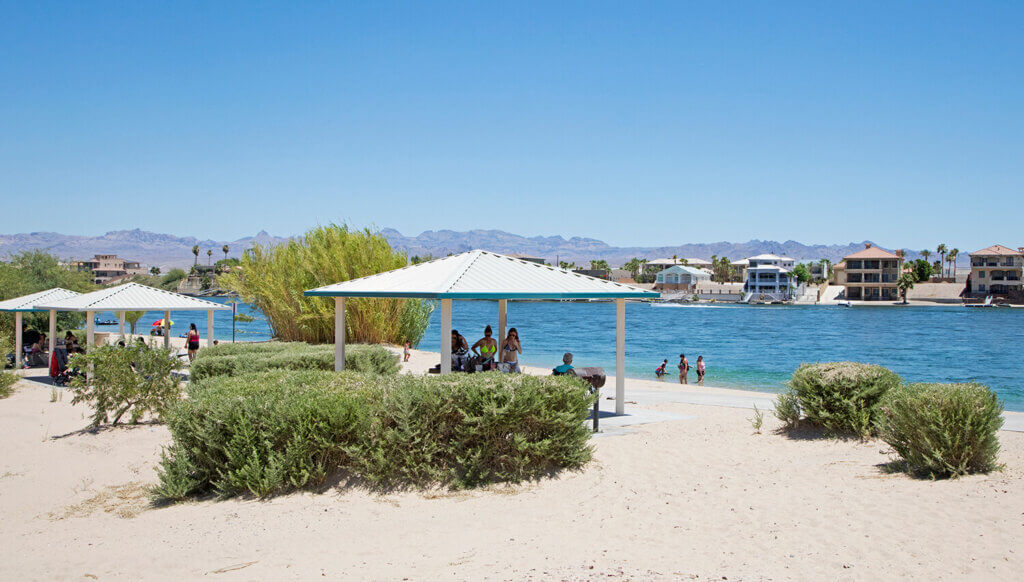 Though hard to imagine when visiting today, Big Bend, Laughlin was still a tiny community up until the 1960s. People certainly lived in the area, but there were no casinos to be found and not even a way of crossing the river to Bullhead City. That is, up until Don Laughlin came into the picture and opened his Riverside Resort. Over time, a town formed and was named in his honor, and several other major casinos expanded the Laughlin Strip you see today.
Visiting Big Bend State Park Today
Located only 8 miles from downtown Laughlin, Big Bend State Park is a top destination for outdoor recreationalists. Since joining the Nevada State Parks system in 1996, this stretch of the Colorado River has become the ultimate southern Nevada stomping grounds for picnicking, bird watching, fishing, boating, camping, jet skiing, hiking, and swimming. Because the park is located along an actual big bend in the river, it offers unique views of Bullhead City, AZ across the river and dramatic views of the surrounding mountains. Best yet, the park is located just a few miles downstream of Davis Dam, so the river is clear and cool year-round. The park encompasses two miles of trail-studded shoreline and riparian areas, along with panoramic viewpoints and rock formations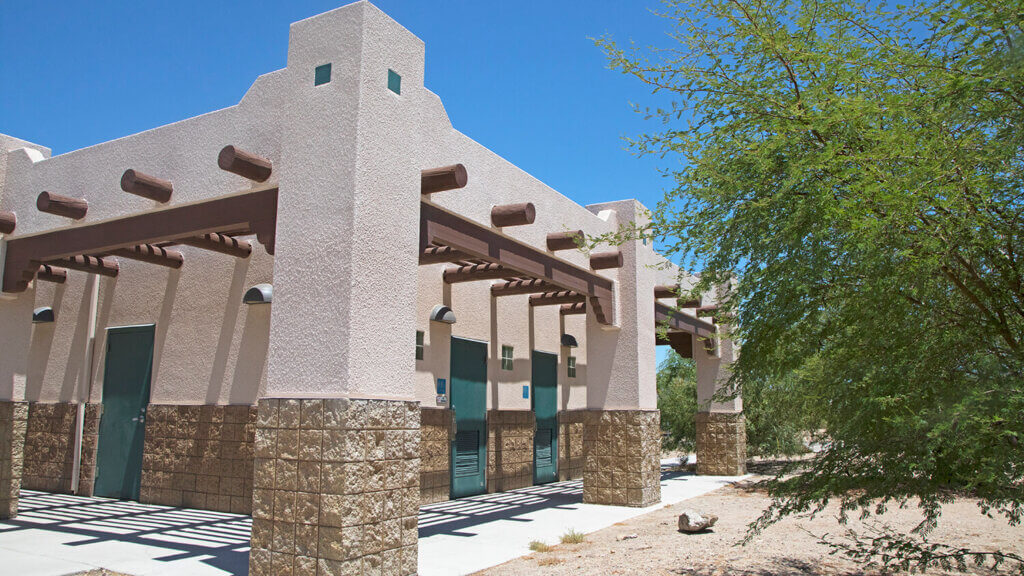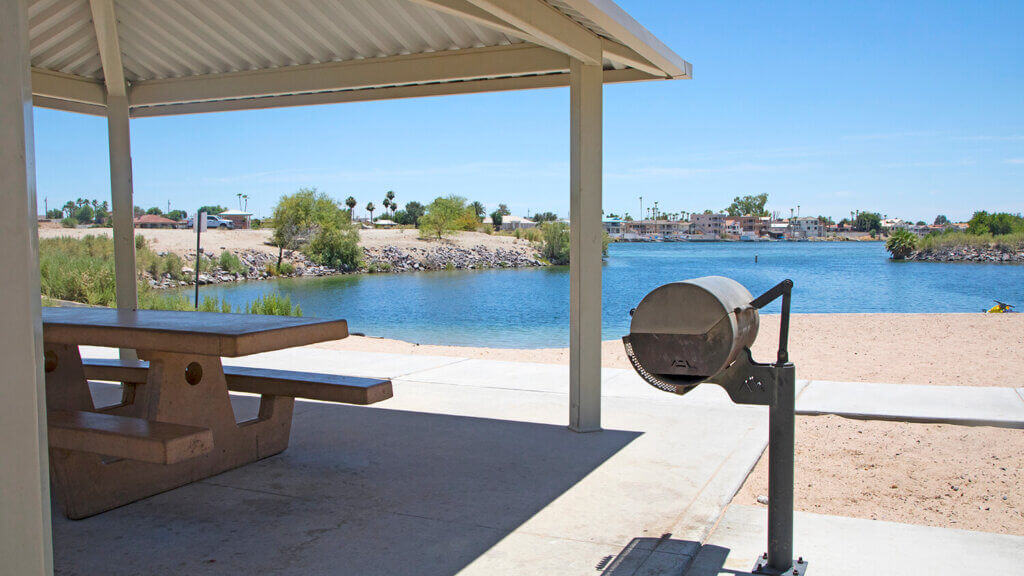 Big Bend Campground
If you're looking to make a night or three of it, Big Bend of the Colorado offers a year-round campground. Thanks to full utility hookups for water, electricity, and sewer in all 24 sites (most of which are pull-thru) — plus its on-site dump station — the campground is an ideal RV campground for nearly any size rig. In addition, each site also includes a tent pad for those with slimmer setup, as well as a shade ramada, barbeque grill and fire pit. Three of the sites are ADA equipped and available for those visitors with the proper ADA permit. Restroom and shower facilities are open 365 days a year.
Hours:
The campground is always open. As with all Nevada state parks, sites are filled on a first come, first served basis only. Park hours vary by season. Between the months of March through May, hours are 7:00 AM to 6:00 PM. From June to February, the park is open from 7:00 AM to 5:00 PM.
Admission:
Admission to Big Bend of the Colorado is $10.00 per vehicle. Campgrounds can be purchased for $20 per day.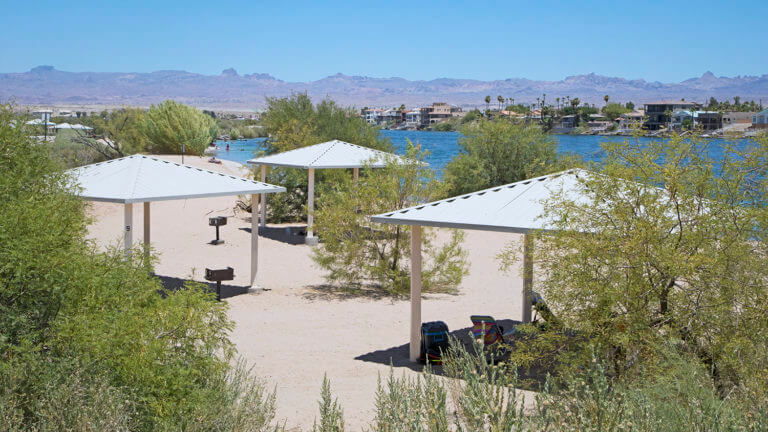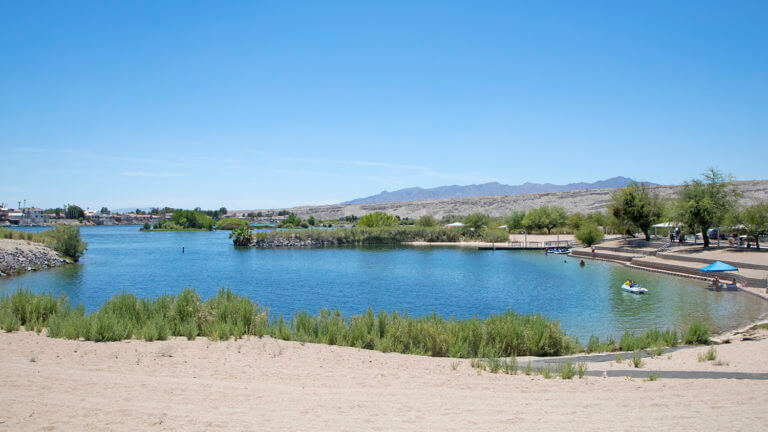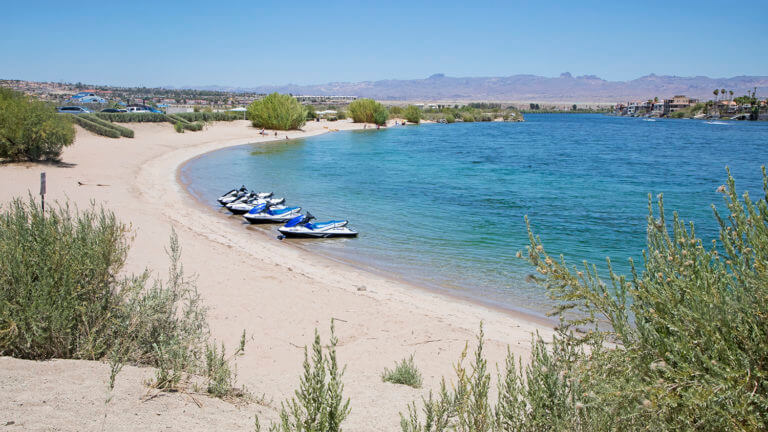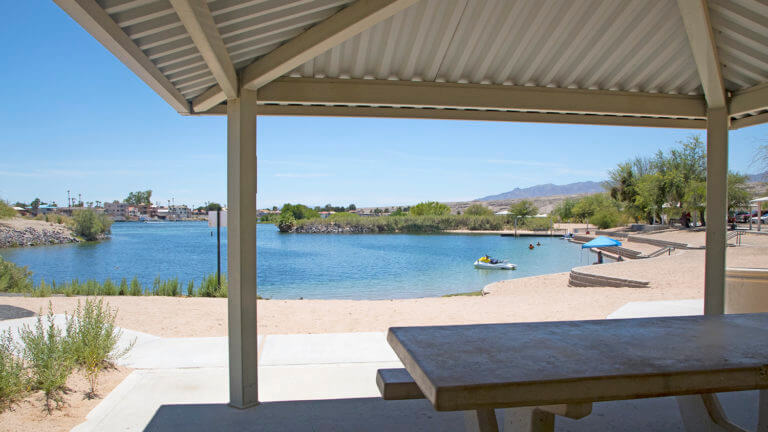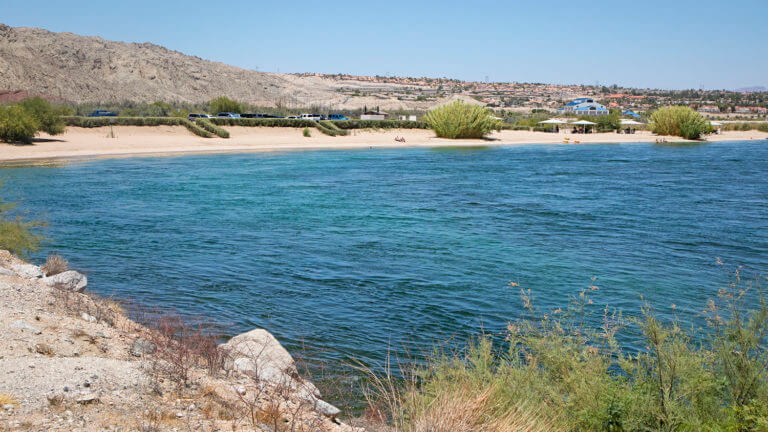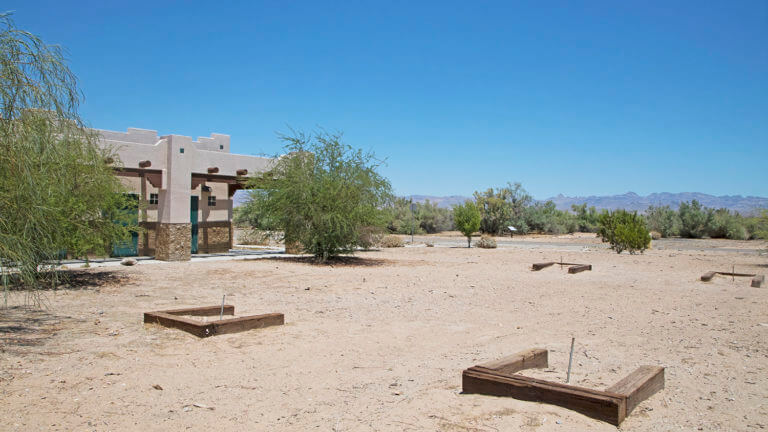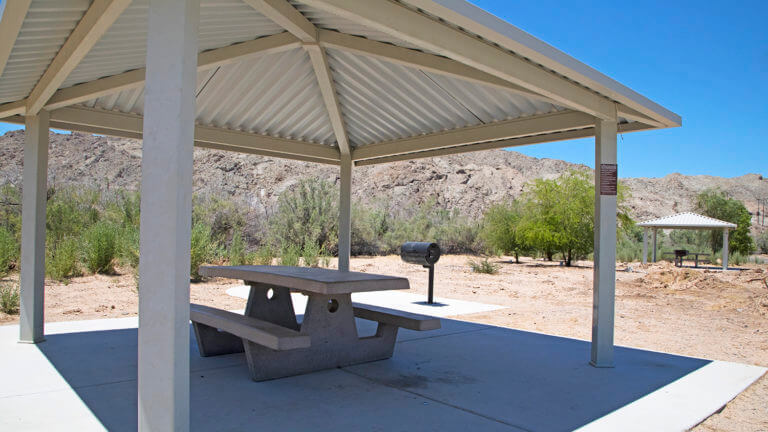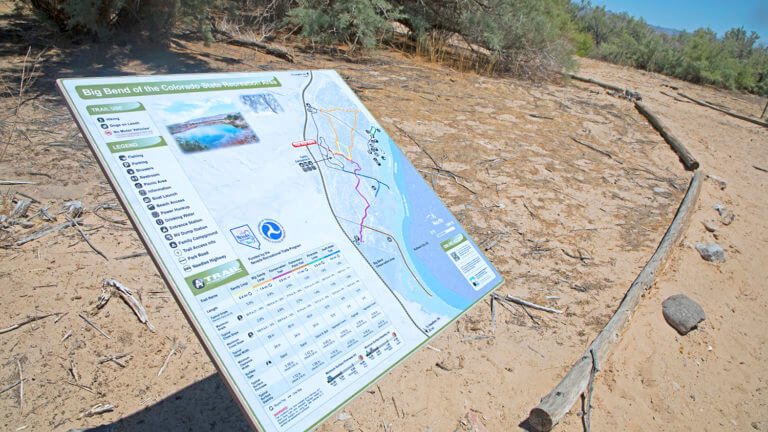 This Location: