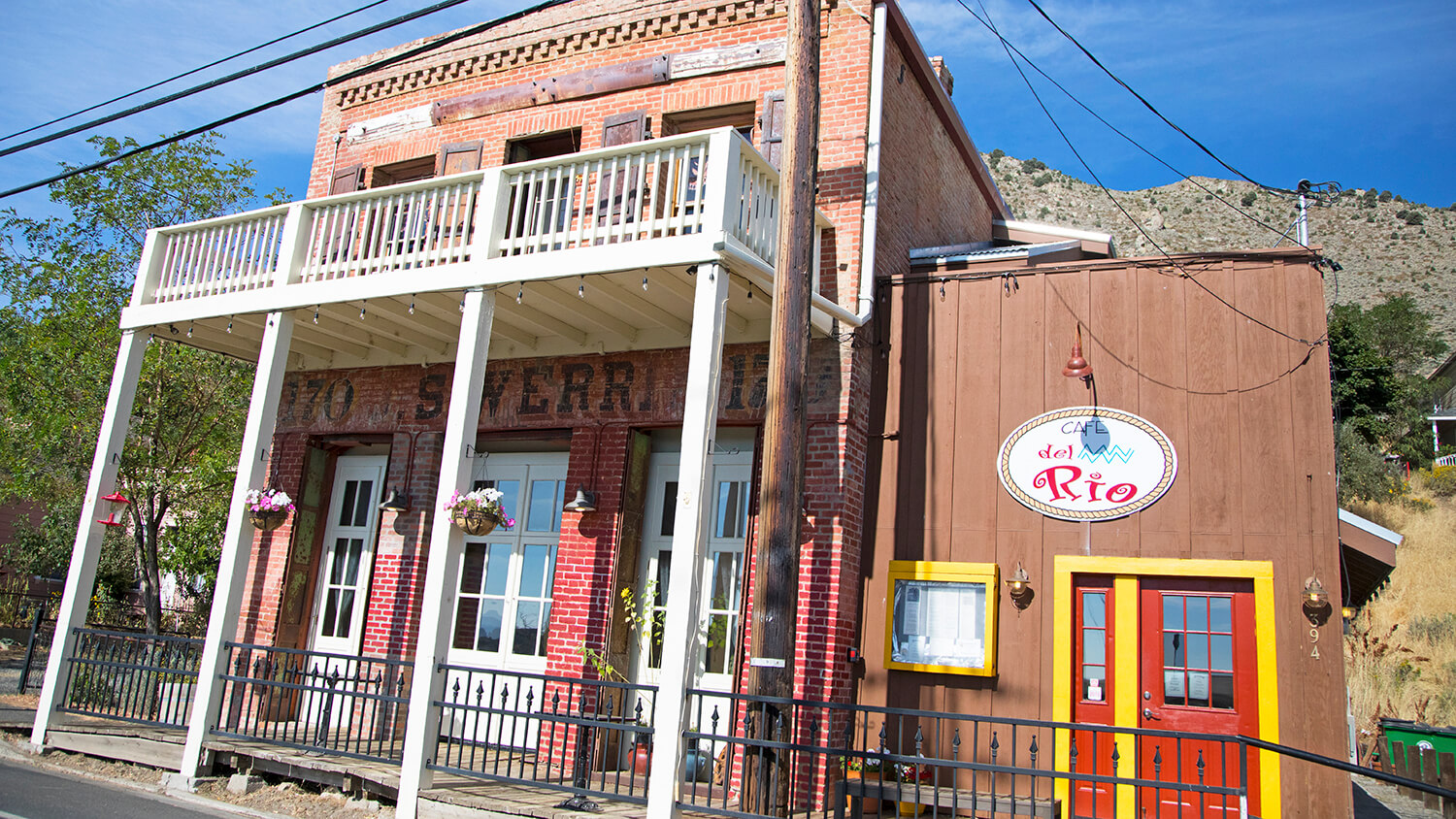 Got a hankerin' for quality Mexican fare? Search no further than Cafe Del Rio, located right in the heart of historic downtown Virginia City. Since opening in 2005, the masterminds in the Cafe Del Rio kitchen have whipped up dishes that have recharged locals and visitors alike, adding the perfect cherry on top of your already impressive Comstock adventures. Best yet, if it's history you're after, you're sure to get a two-for-one sort of situation at Cafe Del Rio.
Located in one of Virginia City's historic buildings, Cafe Del Rio's stomping grounds date back to the 1800s when the building first served as a grocery store and rooming house. Today, the restaurant is located on the main level where the grocery store once stood. The upstairs level was a rooming house designed to accommodate single men and small families, and today serves as the perfect private dining room ideal for large parties. Aptly named "Margaret's Room" for the spirit that's said to haunt this historic building, the room seats 24 guests comfortably and is the perfect venue for a rehearsal dinner, family reunion, or special event.
The Cafe Del Rio has been such a success because they derive from simplicity: fresh, quality ingredients, incorporating items made from scratch that are designed to please and impress. And boy howdy, do they. Visitors can order a variety of Tex-Mex dishes, like the Del Rio Salad, Tacos, Carnitas, Burritos, Tamales during the lunch and dinner hour. Cafe Del Rio boasts a better-than-average beer and wine menu, incorporates vegetarian and kids options into the menu, and even caters to the brunch crowd. If you just so happen to be in the area during Mother's Day, visit their website for special offerings.
When it comes to indulging your appetite for history and great food, there is no better way to taste the Comstock than a visit to Cafe Del Rio!
HOURS
Cafe Del Rio is located on the south end Historic C Street, and open Friday and Saturday from 11:30 AM to 8:30 PM, and Sunday from 10:00 AM to 7:00 PM.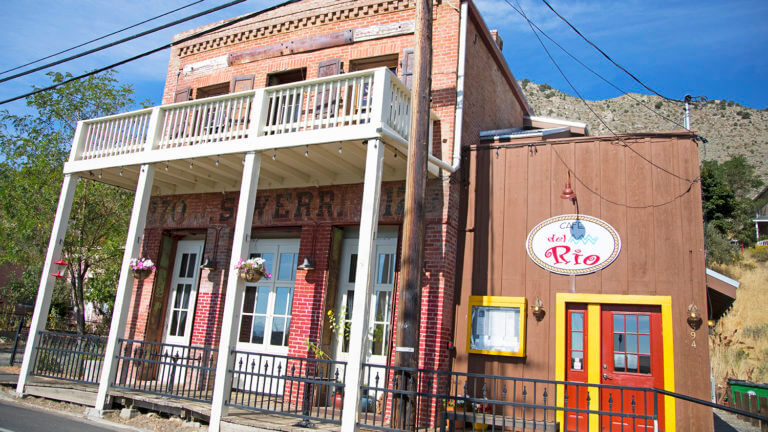 This Location: