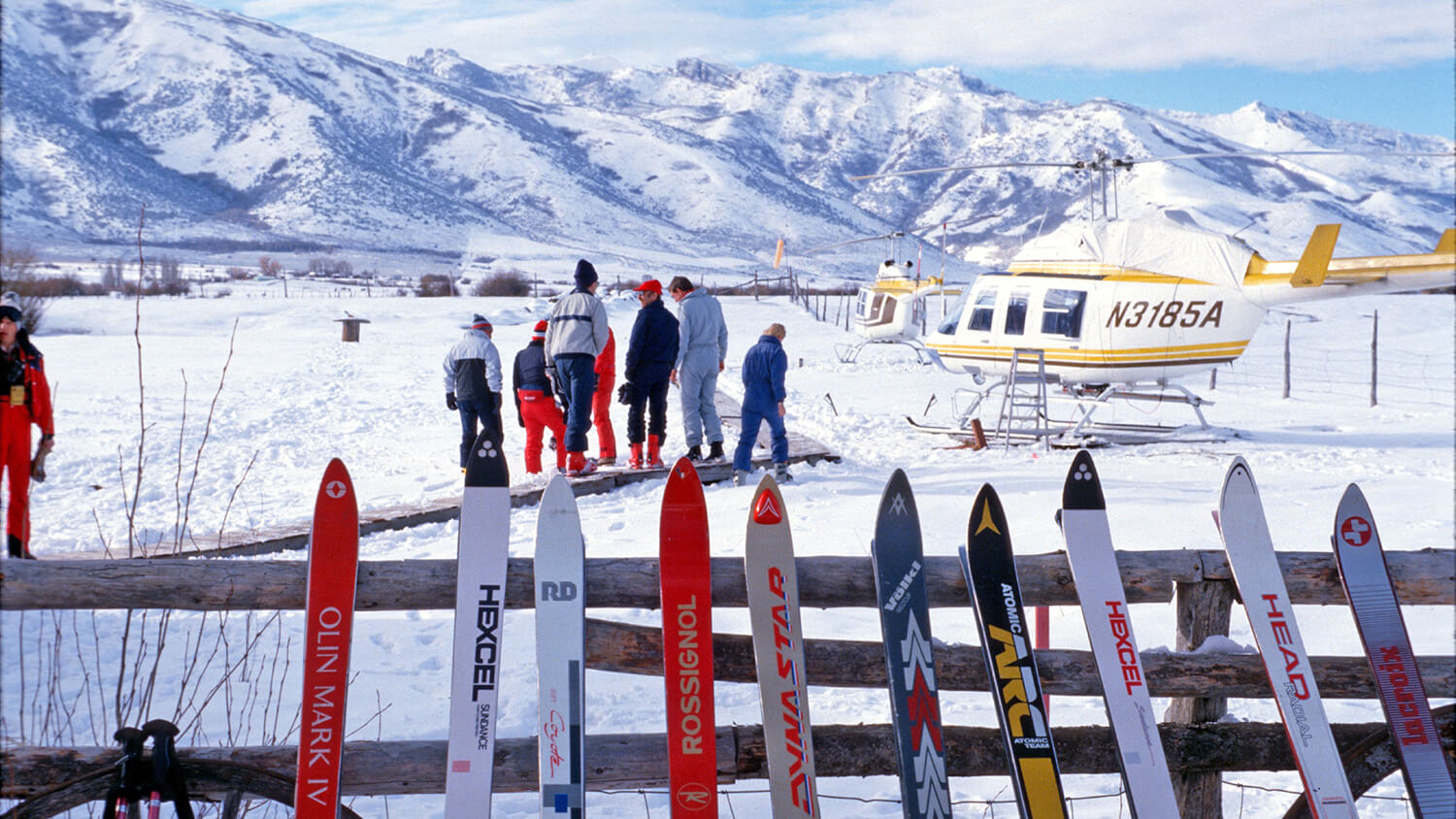 THE VISION OF RUBY: Pioneering Nevada Heli-Skiing
ADVENTURER | MIKE ROYER
I was born in a November blizzard in 1989, which could be why I love the snow so much. Or it could be because the love and passion for the winter season has been passed down from my parents, who founded Ruby Mountain Heli Ski back in 1977.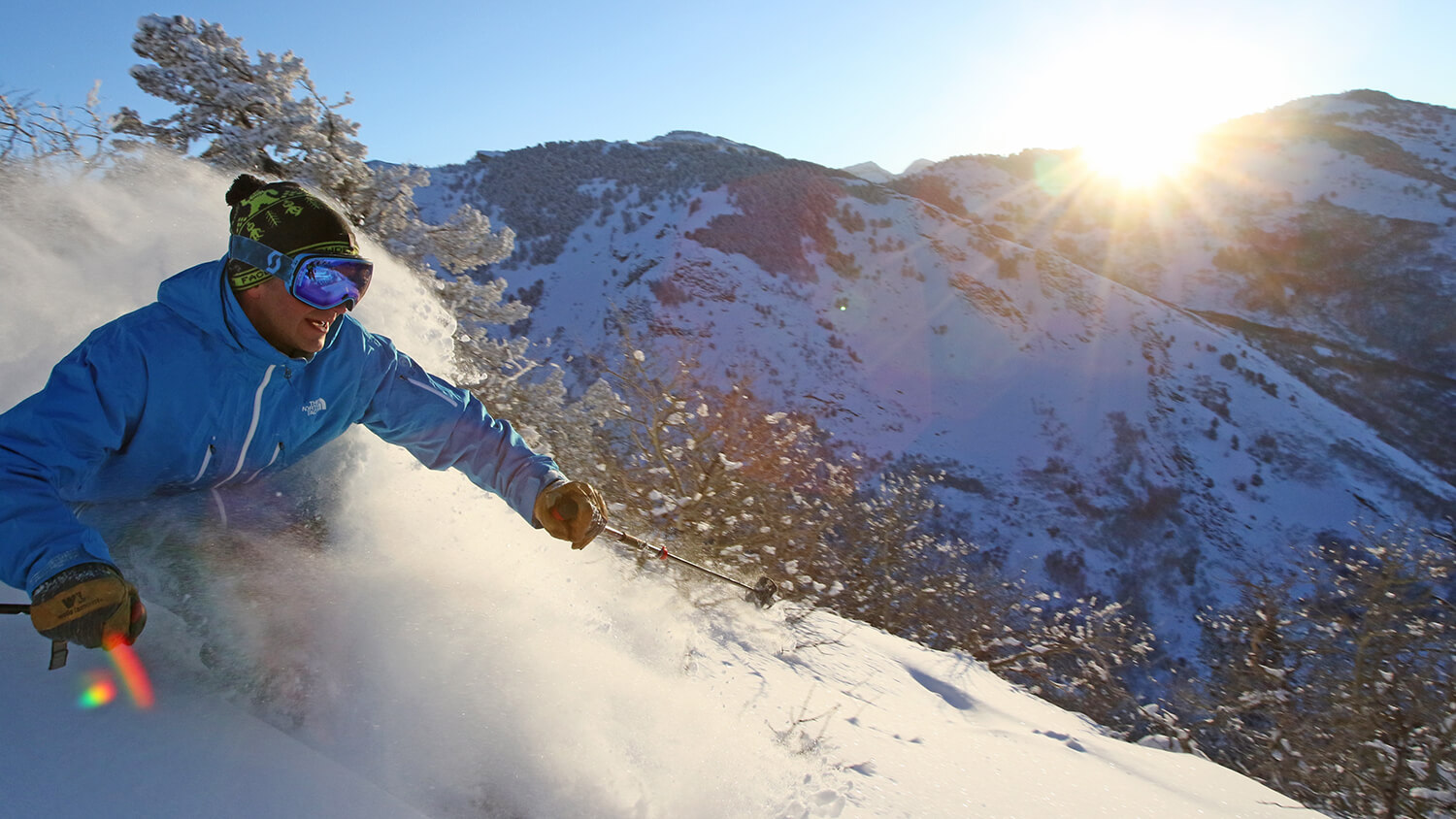 I grew up in the small ranching community of Lamoille, learning the family business from the time I was able to walk. People come from all over the country and world to ski at Ruby, which is one of my favorite parts of the winter season – meeting all different types of people who all have a different story to tell.
Ruby is a true family operation starting from my parents and passed down to all of our employees. In the winter, we have around 25 people working each day, from housekeepers to kitchen staff, guides, pilots, dispatchers and reservationists we all work together to make sure that no detail is missed and all of our guests have one of the best vacations of their lives.
It all began in the late 1970s, after a mountain range south of Elko captured the attention of Joe Royer. He would drive Interstate 80 westbound back home from California, and each time, wonder what the white peaks in the distance were all about. In the summer of 1976, he went to find out.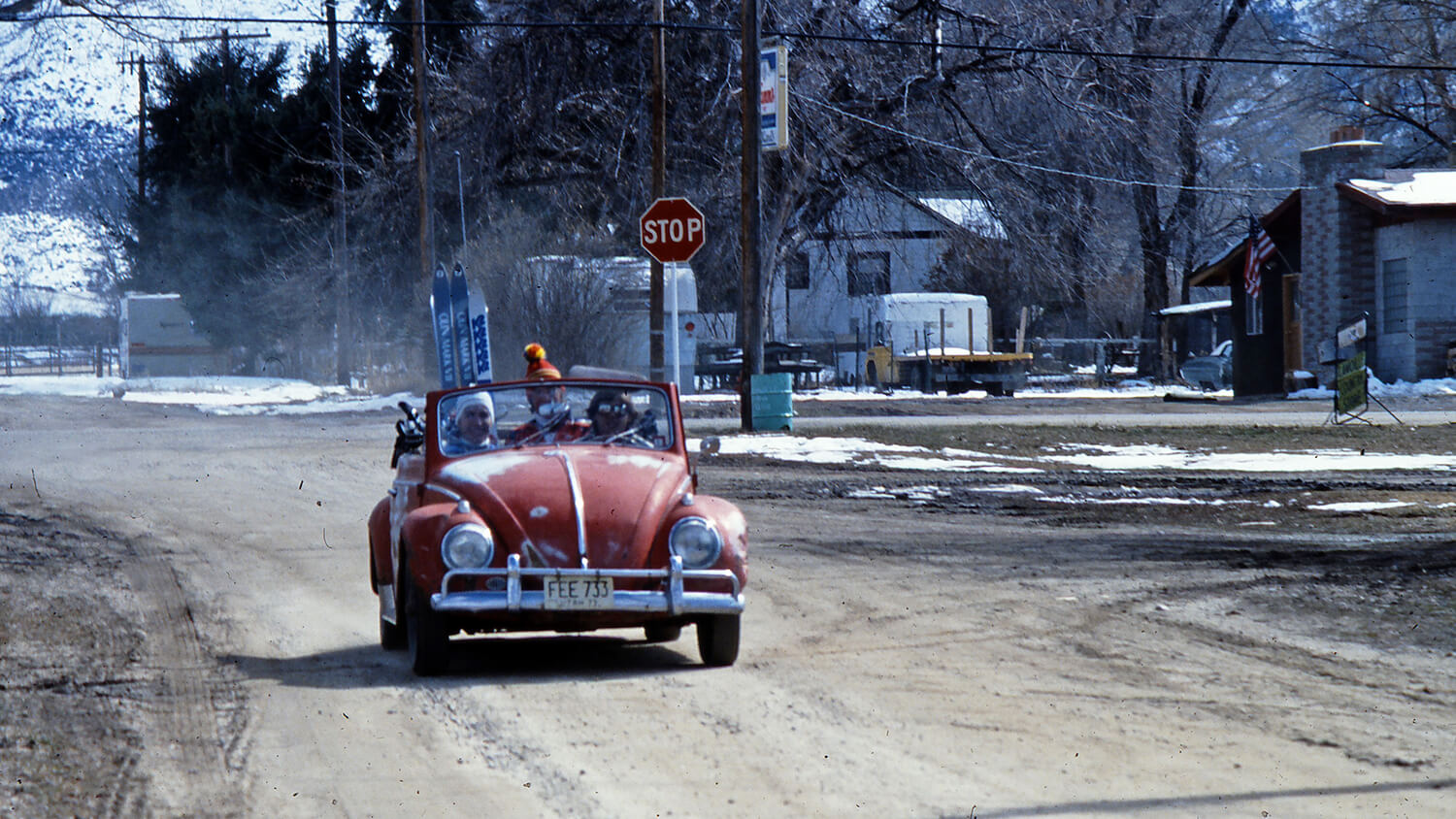 The terrain was the simple part. The Rubies are an impressive mountain range that often flies under the radar to better-known western mountain ranges. The 90 mile long and 12 mile wide Rubies erupt from the 5,500 foot valley elevation in the northeastern part of Nevada with dozens of peaks above 10,000 feet, and ten of those peaks standing higher than 11,000 feet of elevation. The Ruby Mountains offer a spectrum of terrain, including high-alpine-wide-open-glaciated bowls, towering cliffs, gladded limber and whitebark pines and different micro climates in each canyon. It is a skier's paradise.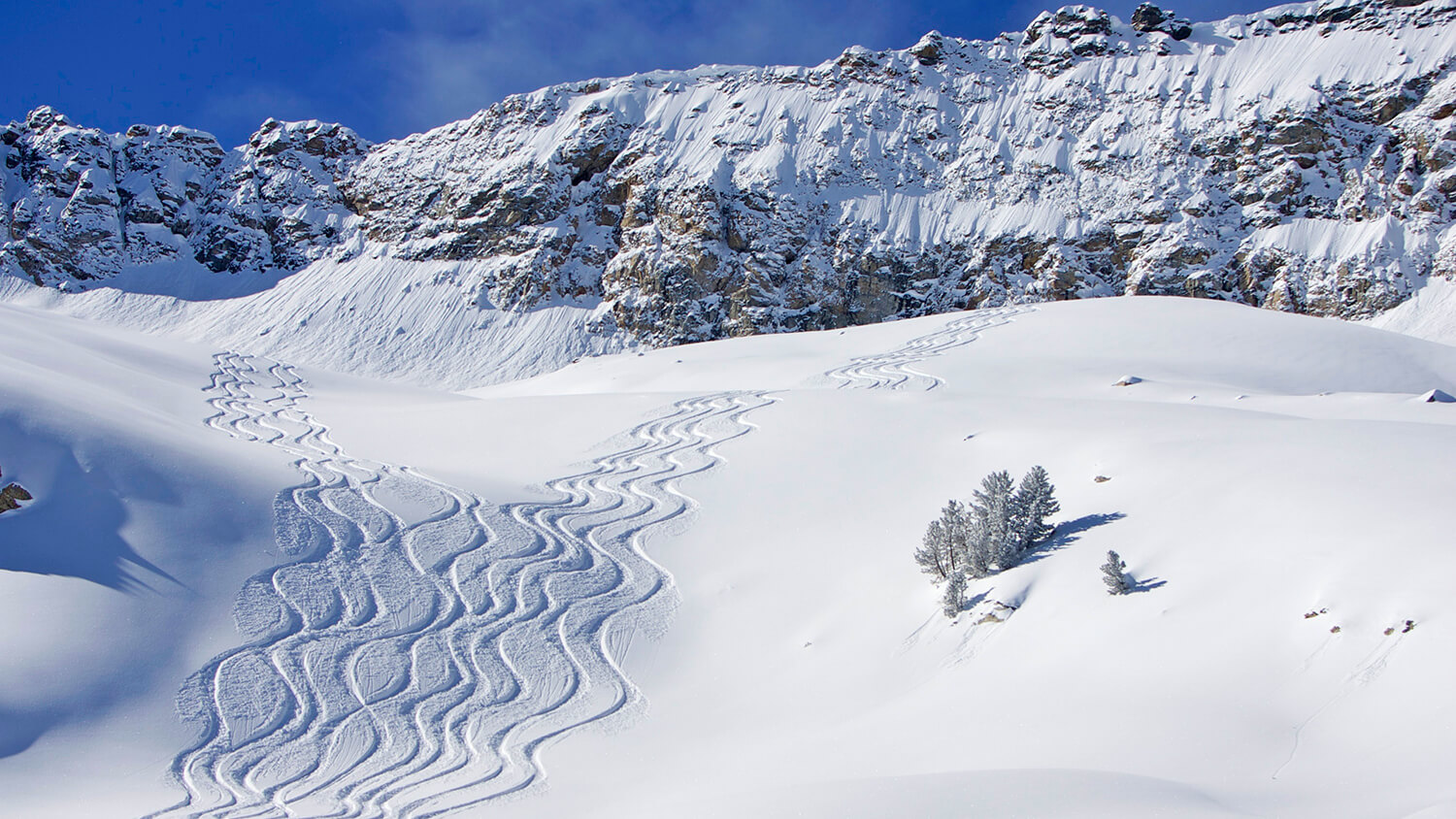 No one questioned the snow either; the Rubies typically get more than 300 inches per year of some of the driest snow on Earth. These mountains are located in the Great Basin Desert, an extremely dry climate with very dry air, the snow is nothing like the typical very wet and heavy Sierra cement in the Tahoe Area but rather a light and dry champagne blower powder that skiers and snowboarders crave.
But Joe had a dream and a vision, not to bring a resort to the Rubies; the Elko culture would never be able to support a ski resort. But helicopter skiing had a niche in other places in Alaska and Canada, and Joe thought it may have a place in Northeastern Nevada as well. So he went all in, and launched Ruby Mountain Helicopter Skiing, headquartered in Lamoille.
Little did he know it, just a few seasons into his Rubies venture, he would guide his future wife. In 1983, Francy and a group of her friends drove from Utah to the Ruby Mountains to check out a new helicopter skiing operation. Joe was her guide in the Rubies for her three-day trip. From there, she fell in love with everything about the Rubies. She never left and immediately stepped in becoming a huge part of the Ruby business: the culinary and hospitality experience. The two were married in 1985, and have been a steady team since: Joe spearheads the backcountry guiding, and Francy masters everything off the mountain, leaning on her professional culinary training. Together, Joe and Francy move their vision forward, that began more than 40 years ago.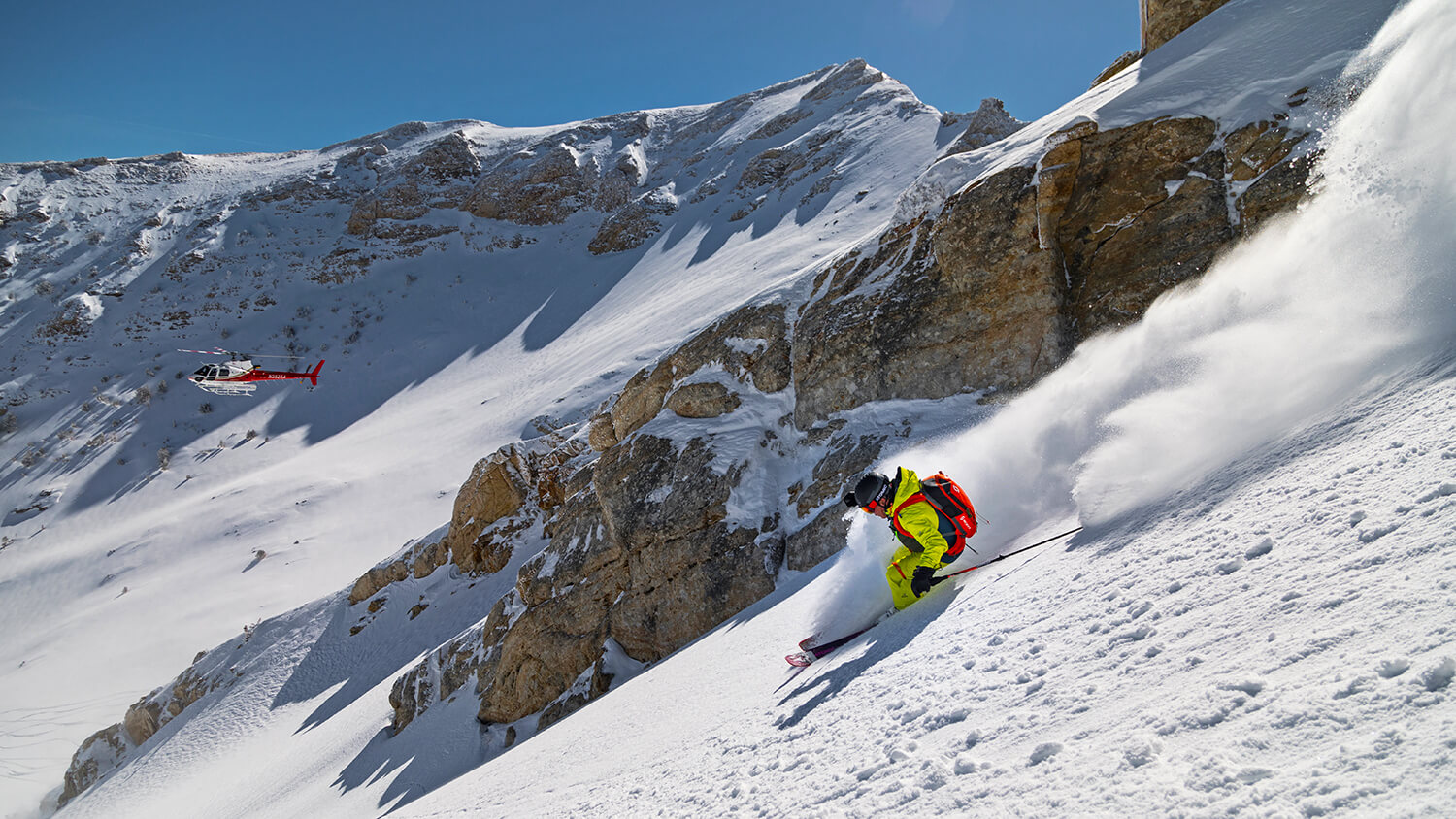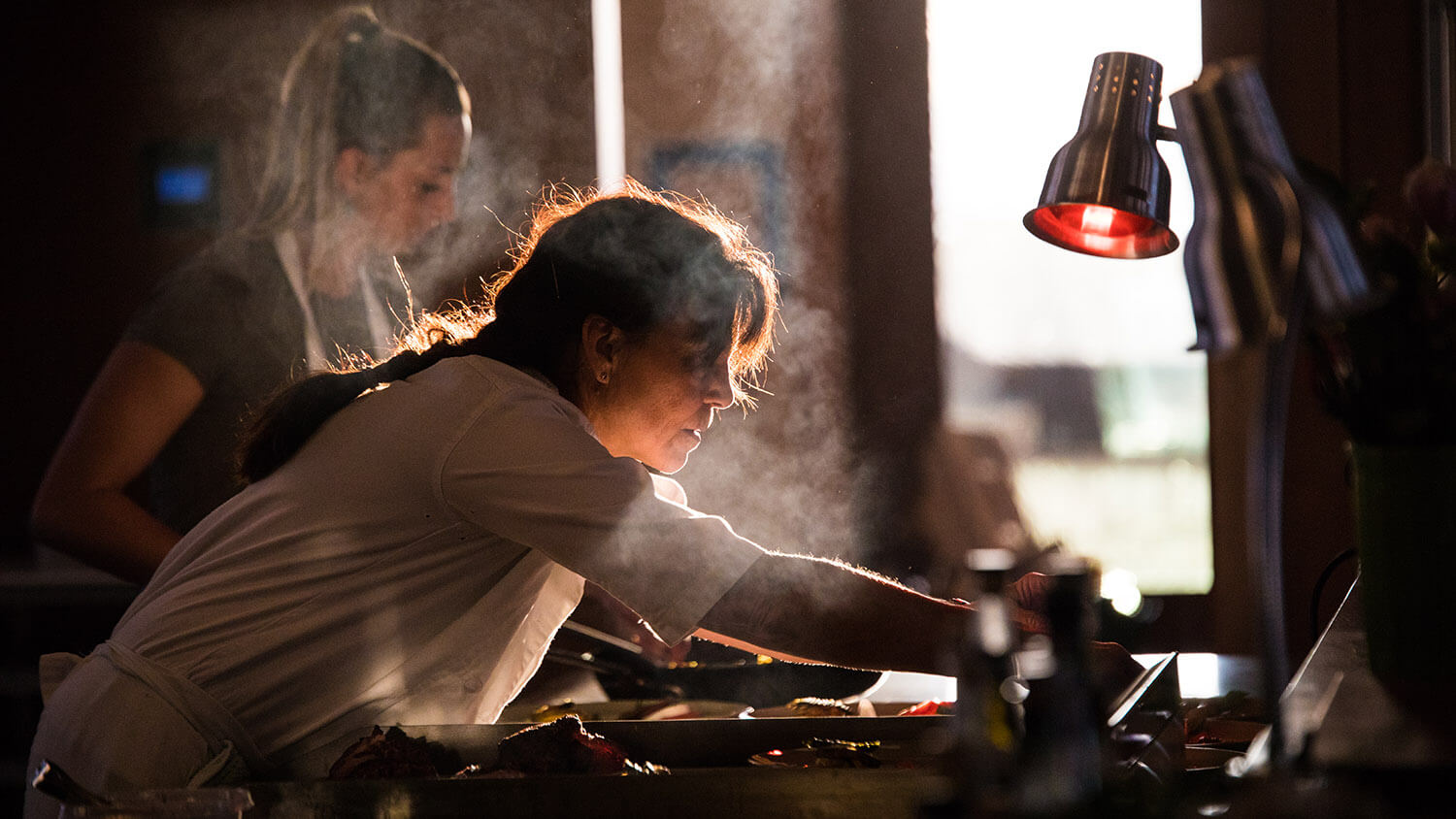 From a young age I have always looked up to my parents who continuously taught me to keep moving forward and nothing good comes to anyone who doesn't challenge themselves. They have also taught me that in order to make a business like this happen, you have to work at it everyday.
People never see the behind the scenes work that goes on at Ruby. There is a misconception a lot of the time that people just show up here, get in the aircraft and go skiing, but there is 24/7 work that happens on a daily basis to make sure everything is covered and all the pieces are in place.
What makes it all worth it for us at Ruby is when a visitor has finished their trip, is headed out the door, stops and tells us, "I will have these memories forever." Those moments are what it is all about for us, along with the type of of people who work here is a big reason why this place is so special, and has become one of the most prized spots on so many skier and snowboarder's bucket lists.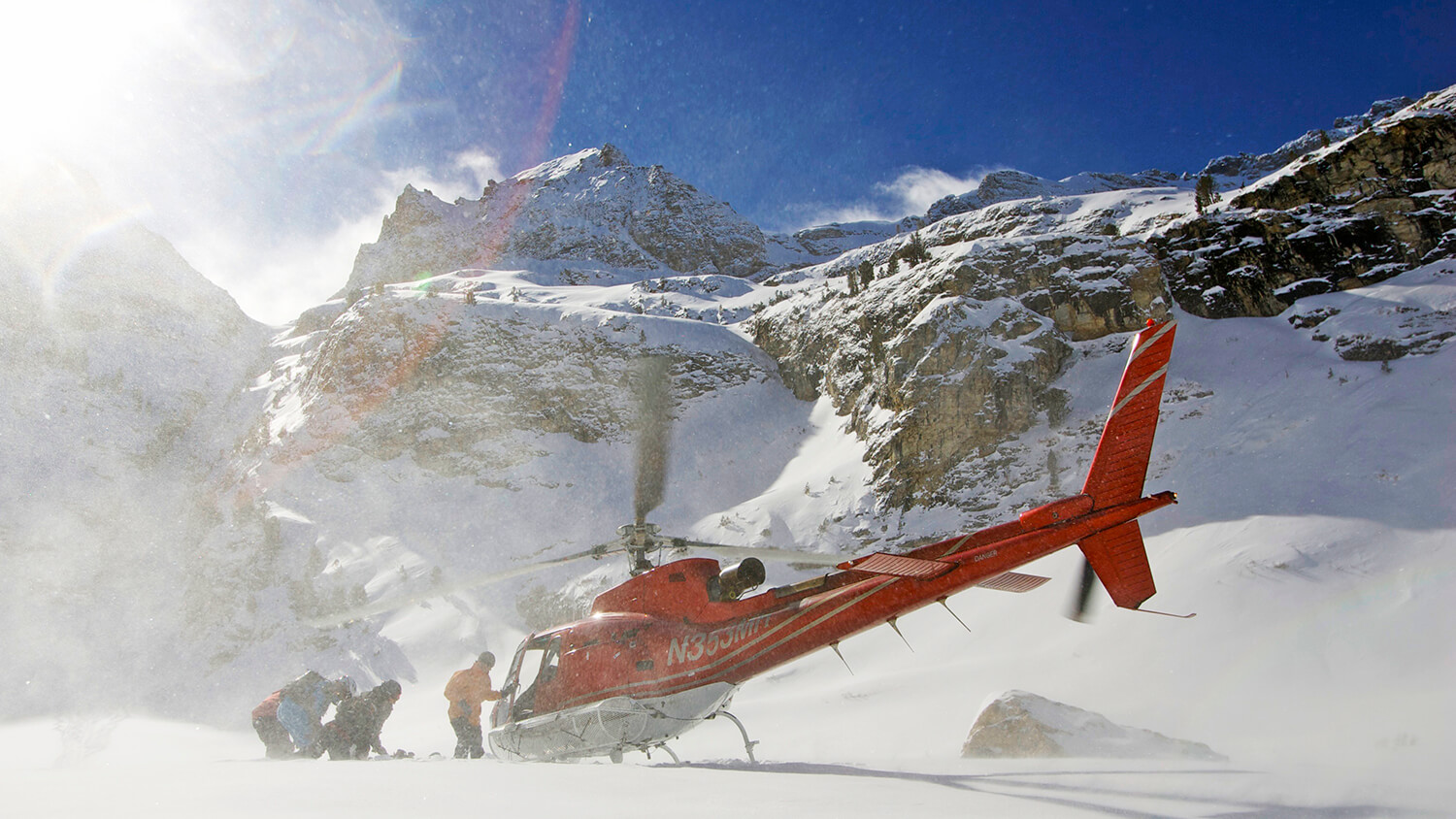 Ever since I can remember my parents always talked and dreamed of having their own lodge facility. When I finished school at Utah State in December 2015, and returned home to Lamoille to help with the family business, we did what my parents have been doing since 1977. We went all in.
Ruby 360 Lodge was completed in January 2017, days before our first winter guests arrived to open our 40th anniversary of business. The lodge changed American helicopter skiing and really is the only one of its kind in the United States. Located at 7,000 feet of elevation with 360-degree panoramic views of the Great Basin and Ruby Mountains, skiers and boarders walk out the ski room door and into the helicopter for a 5-minute flight into the Ruby ski terrain.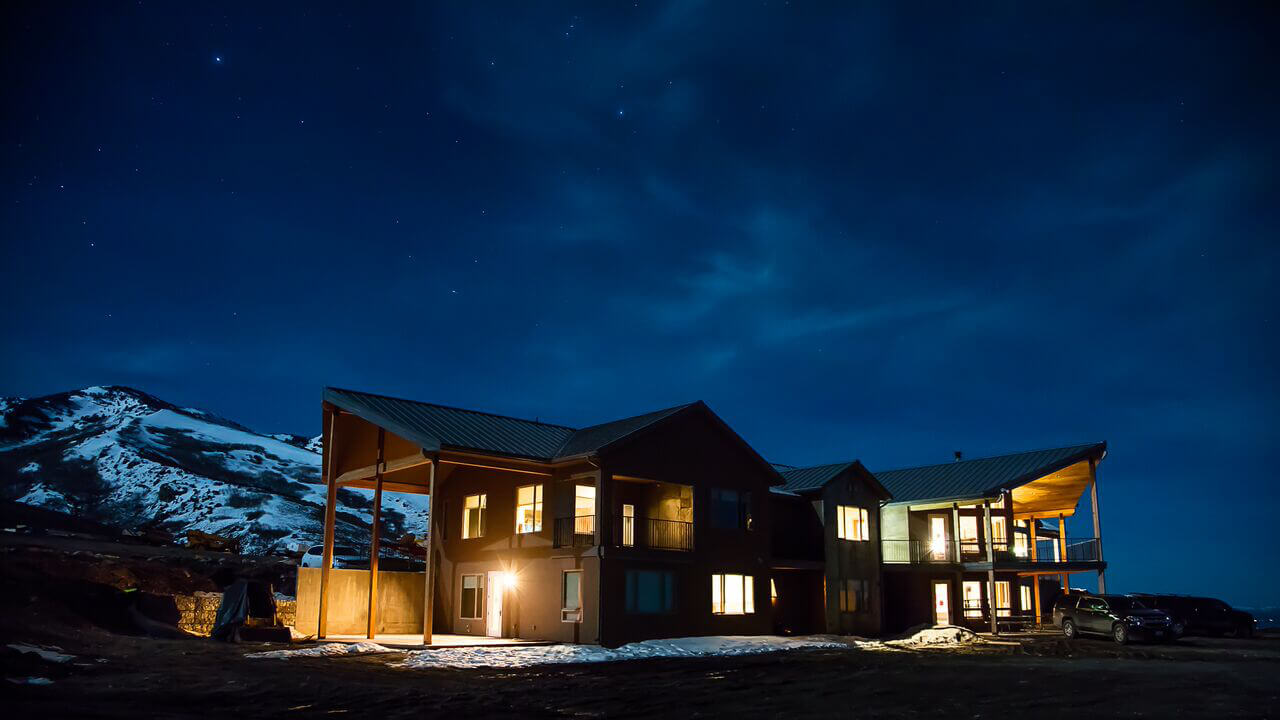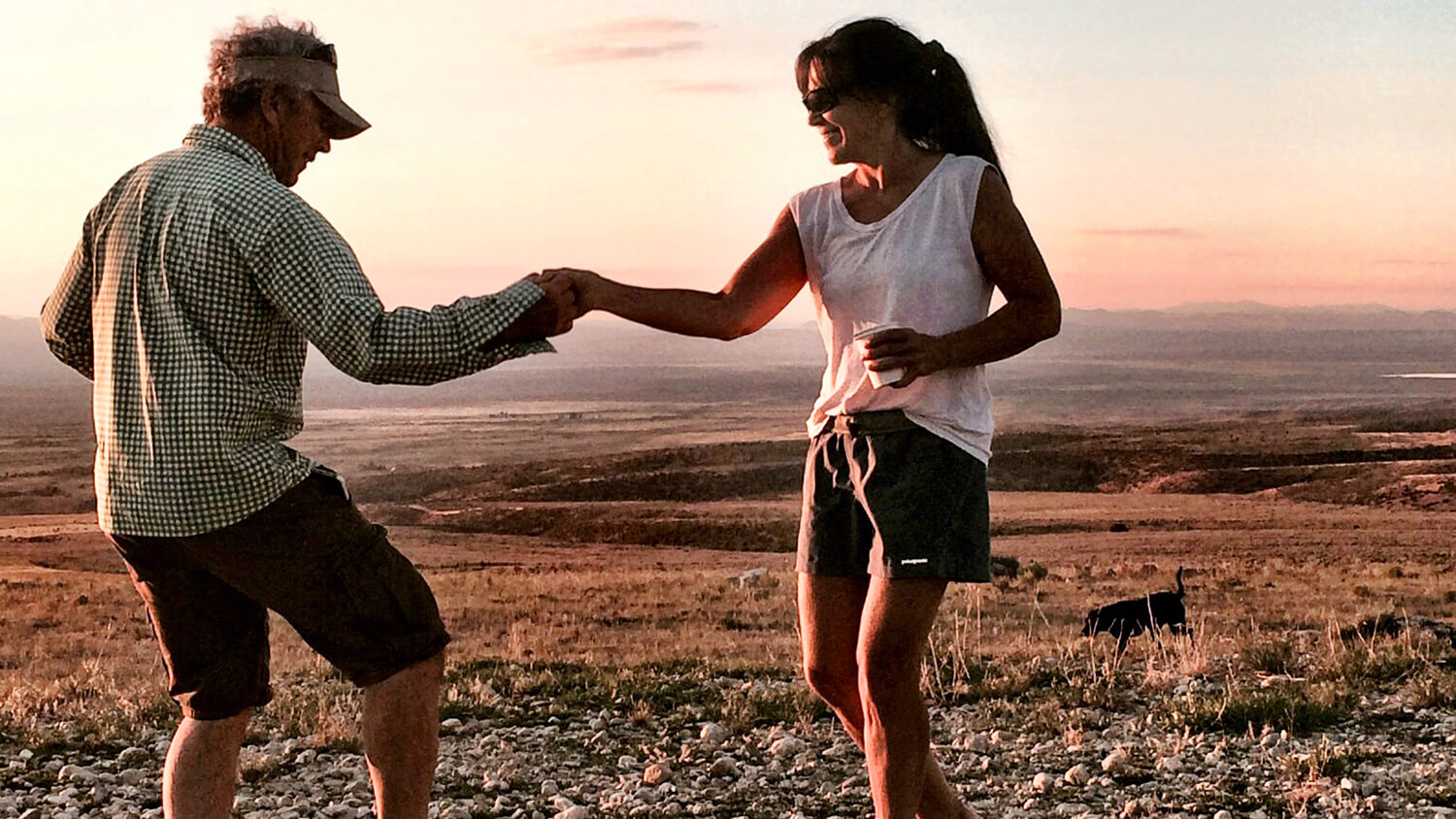 Now, more than ever, the Ruby experience is more than just the skiing. It is being at your home away from home while here, being able to escape the workweek and put your feet up with a cocktail by the fire, indulging in incredible food and beverage service with your friends around the table. And falling asleep knowing that you will wake up, get into a helicopter, fly to 11,000 feet, ski down untouched remote terrain with on one else around for miles.
Many times I find myself looking at the Rubies and think how incredibly lucky we are to live in a place like this doing something we love to do. And I know I am here because my two parents followed their dream. I couldn't be more proud of them for what they have accomplished and continue to do everyday.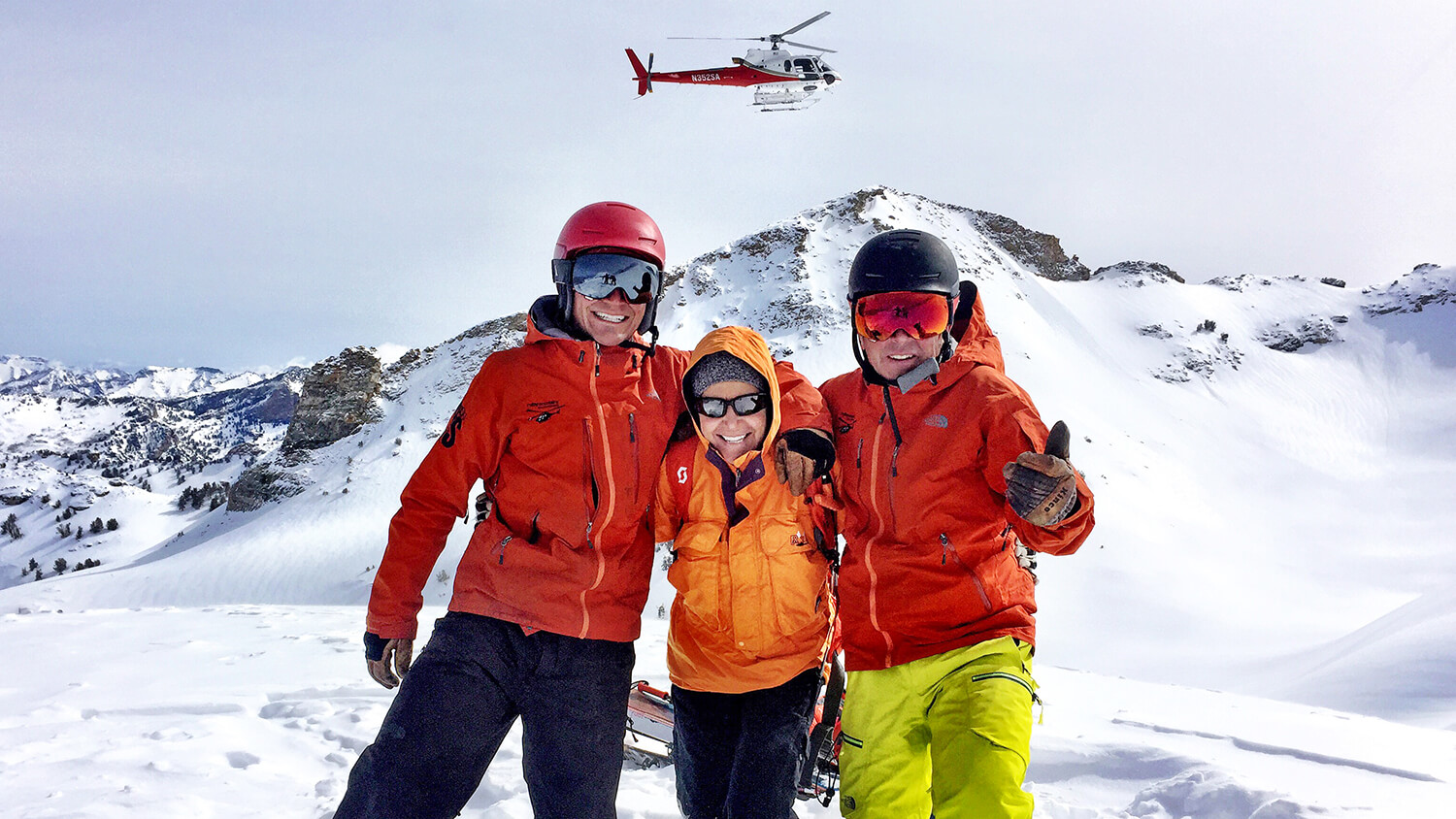 There are so many stories of this place. A spot on a map in the middle of nowhere that all started with hard work and a plan to keep moving forward. Now, heading into 2019, Ruby is a 42-year business and the oldest family owned helicopter skiing operation in the United States. It started as a vision, now it is all part of the dream. #NVAdventure
Get Inspired
Related Stories