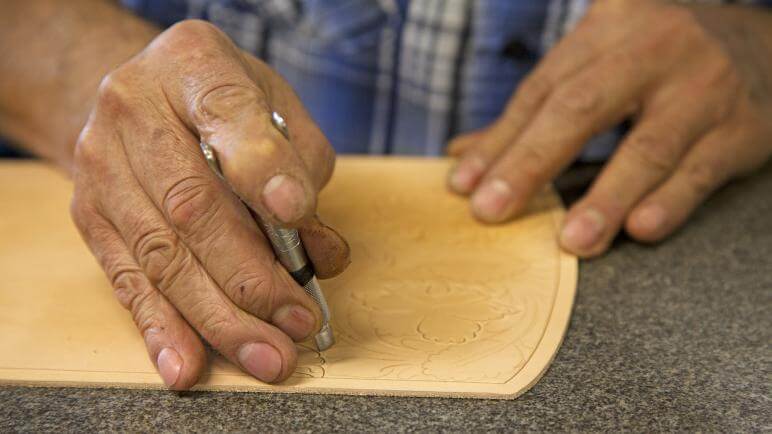 J.M. Capriola Co. and Garcia Bit and Spur Co.
Although the annual Cowboy Poetry Festival is hosted in Elko, some might not realize that Elko lies in the thick of Cowboy Country. What do genuine cowboys need to make it happen? The highest quality, exceptionally made leather goods, and that's exactly what J.M. Capriola Co. is. This world-famous saddle making company, located in the heart of downtown Elko, has been working to outfit buckaroos and Hollywood stars for nearly a century.
Laying some extensive roots all the way back in the 1890s, a true vaquero named G.S. Garcia became interested in making high-quality cowboy gear. Trying his hand at saddle making, he learned an unparalleled craft from the best Mexican artisans and later became one of the most legendary craftsmen in North America. Working to craft hand carved leather into perfectly fitting saddles, and chunks of steel into elaborately made bits and spurs, it wasn't long before Elko caught his attention. Hearing stories of this thriving Wild West town, he packed up shop and made Elko his home. With an out-of-this-world demand, Garcia soon made orders that were shipped all throughout the state, and even landed some pretty prestigious awards including the gold medal from the 1904 St. Louis World's Fair.
While his business boomed, one of his apprentices, Joe Capriola ended up opening his own saddle shop in Elko as well, which also became the premier place to purchase quality gear for ranchers and working cowboys in the West. Garcia's business moved away for a short time and J.M. Capriola's changed hands a few times before being purchased by local ranchers who were knowledgeable of the working man's needs.
Over the past 80 years, J.M. Capriola's has expanded several times, and is currently managed by Doug Wright and his son, John Wright. With more than 400 items in their inventory, J.M. Capriola Co. is the place get your hands on some perfectly crafted, hand made leather goods, including custom made saddles, wallets, belts, headstalls, and chaps! While you're here, visit the museum on the second floor, and even swing by Armando's work station—master of all things leather—to watch him hand carve every piece of high-quality leather. Also available for purchase are silver engraved Garcia bits and Spurs, as well as custom made hats, outerwear and jewelry.
Decades ago, J.M. Capriola became the place to purchase gear for ranchers and working cowboys throughout the West, and remains the same today. On your next jaunt to the legendary Cowboy Poetry Festival in Elko, definitely make J.M. Capriola's your first stop!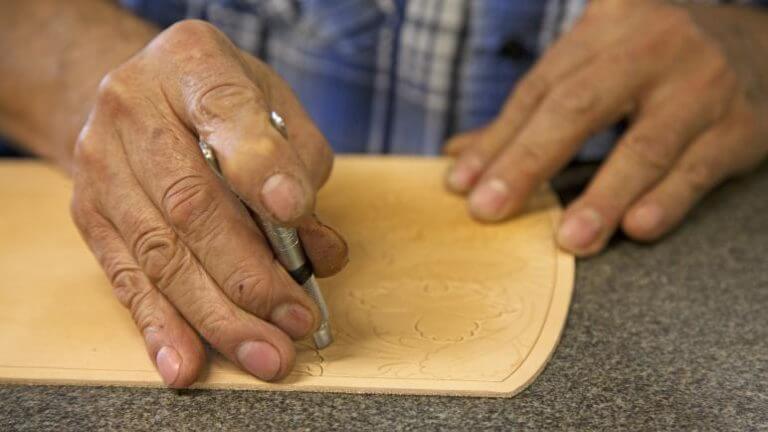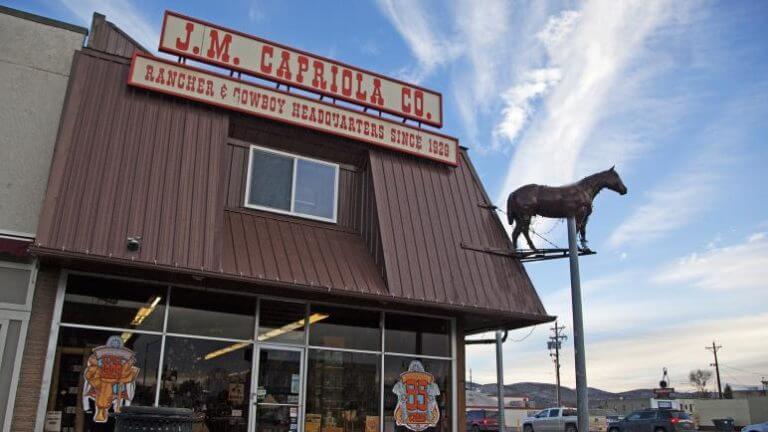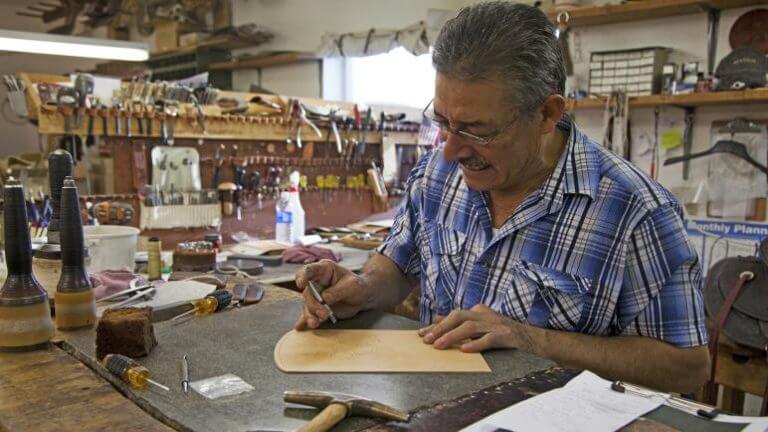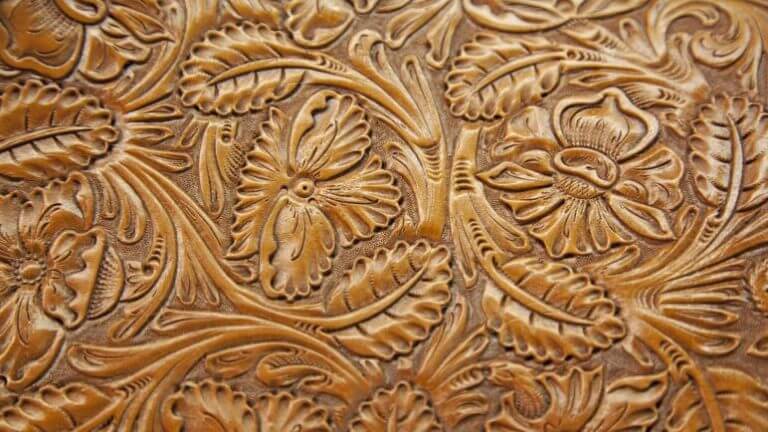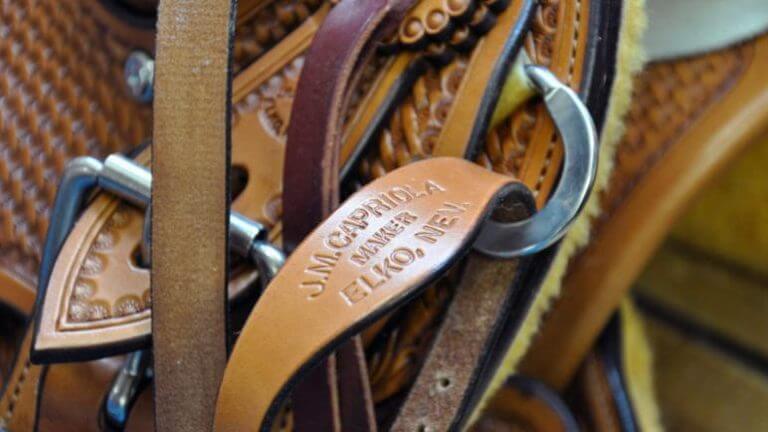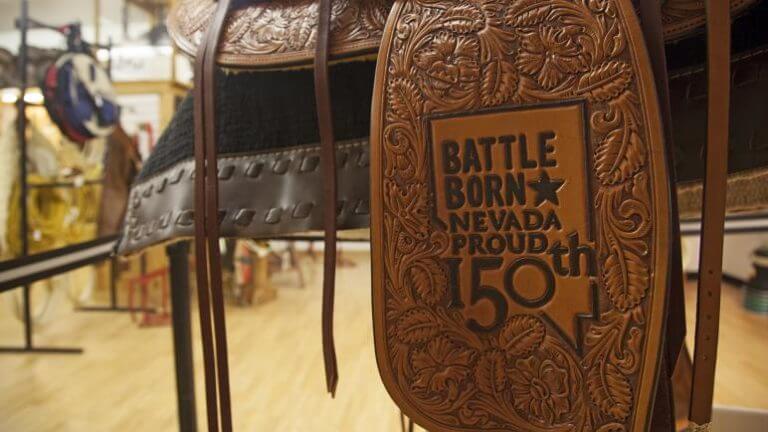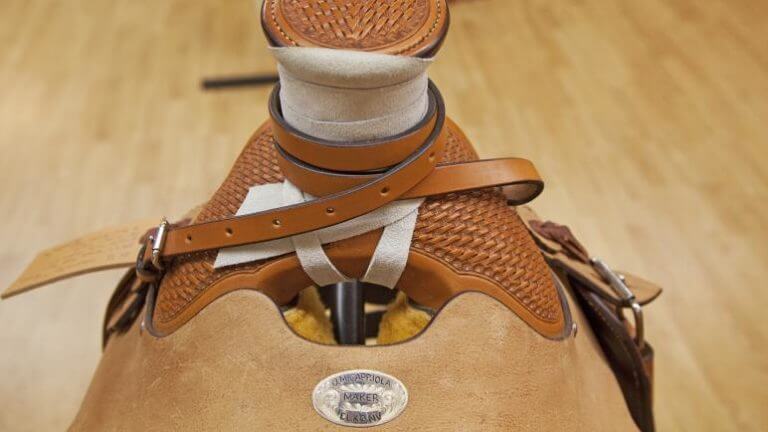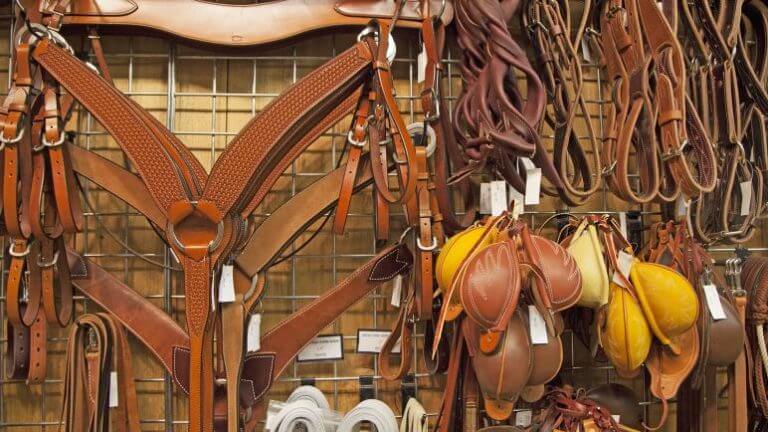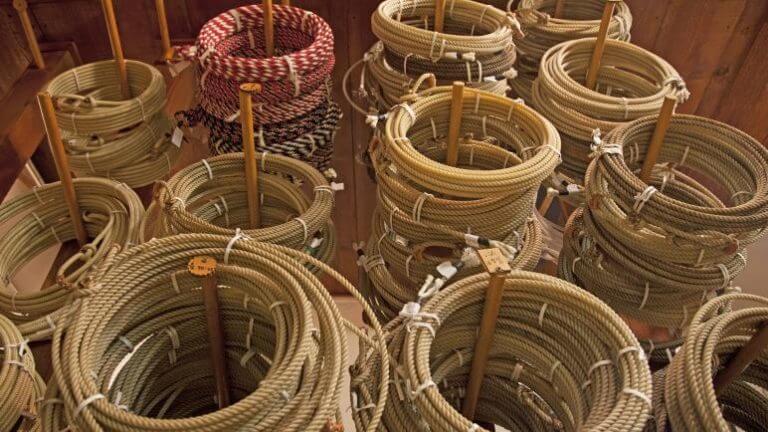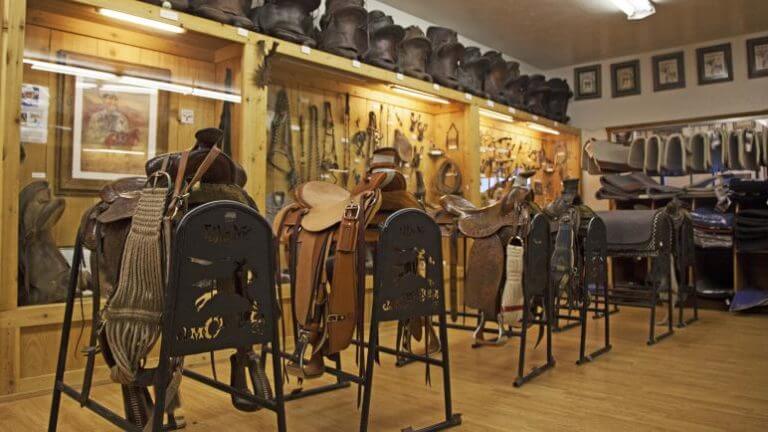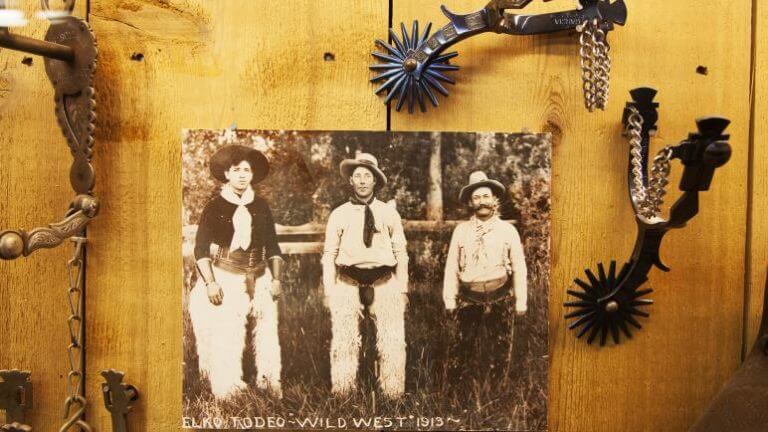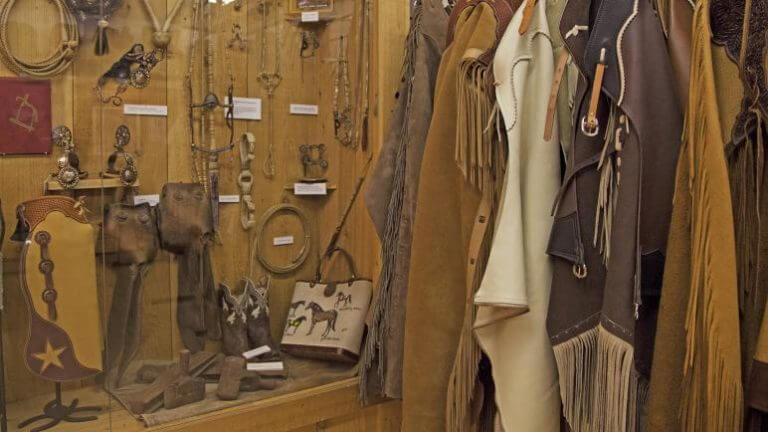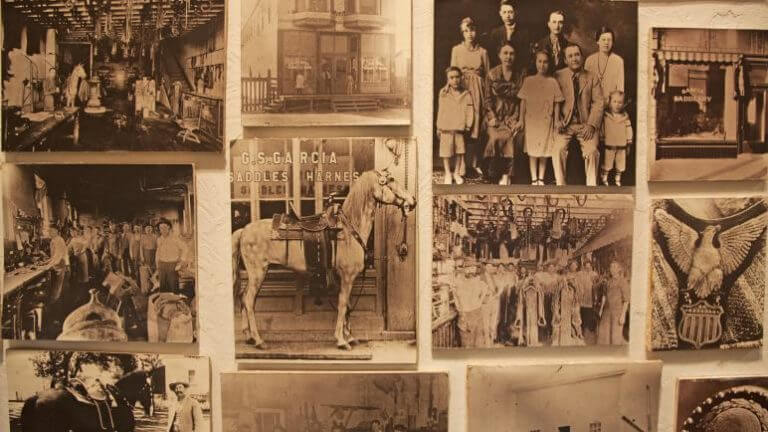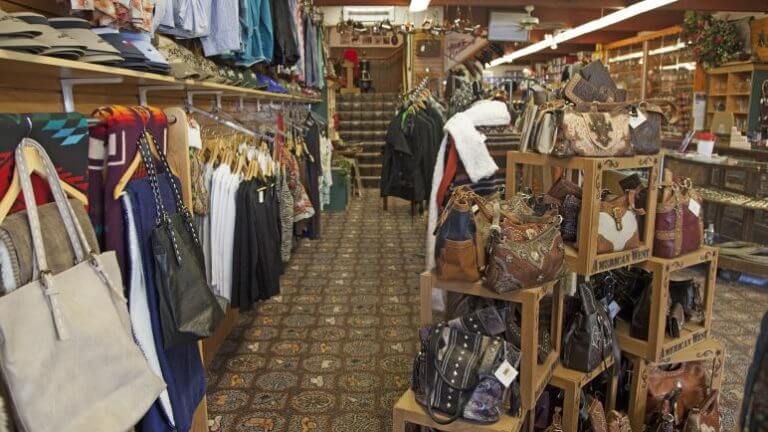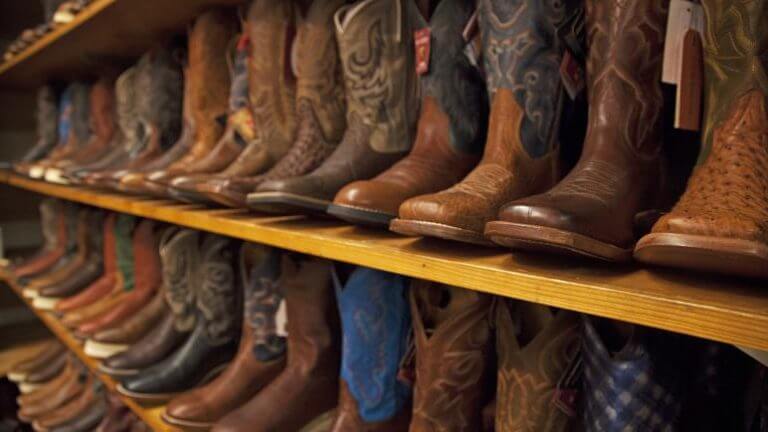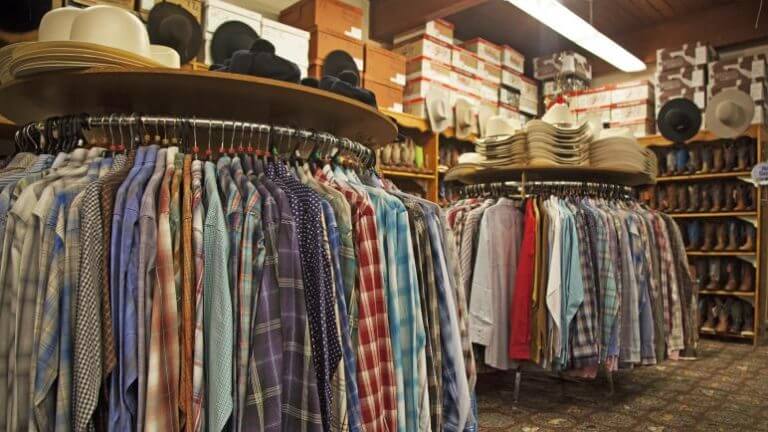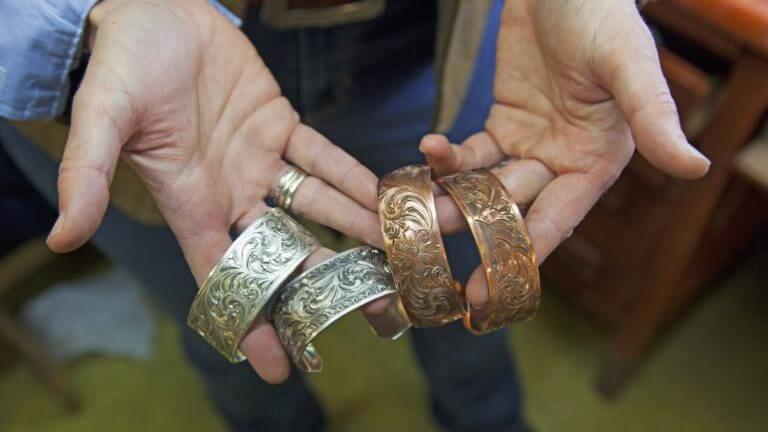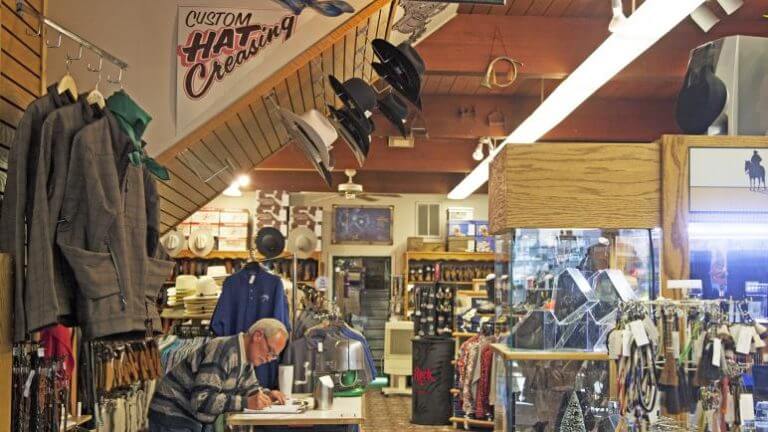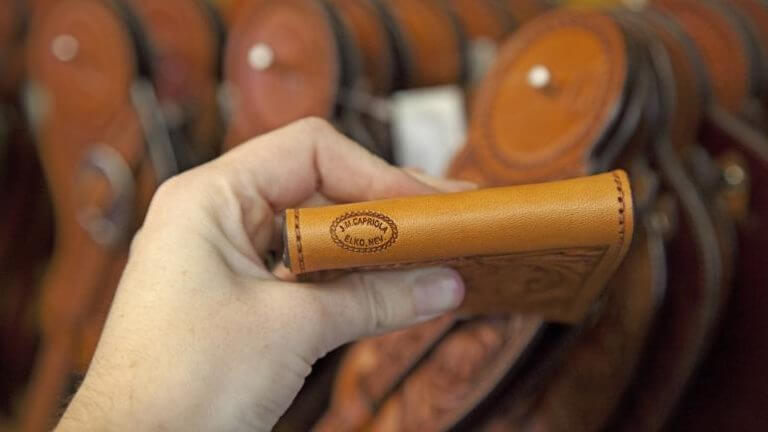 This Location: