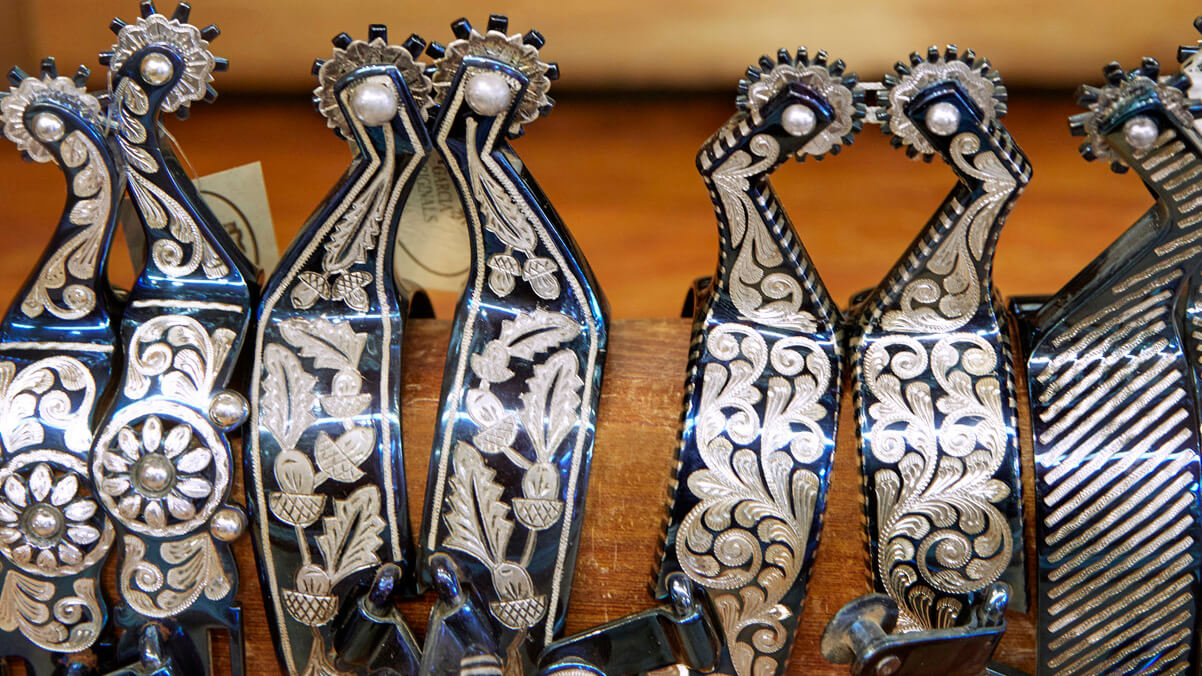 There's no better place to discover Elko's cowboy—or buckaroo—country than at one of the most famous saddle and leatherwork shops in the state, West, and world. Situated in the heart of downtown Elko off of I-80—AKA the Cowboy Corridor road trip—J.M. Capriola Co. is nearing their hundredth year of crafting some of the finest bits, spurs, and leather goods of all kinds, outfitting the brightest Hollywood stars, the working class cowboy, anyone looking to own their own piece of the American West.
History of G.S Garcia and J.M. Capriola Co.
It all began back in 1890s San Luis Obispo when a Californio-descended vaquero named G.S. Garcia became interested in making high-quality cowboy gear. Trying his hand at saddle making, he learned an unparalleled craft from the best Mexican artisans and later became one of the most sought-after craftsmen in North America. Working to craft hand carved leather into perfectly fitting saddles, and raw chunks of steel into elaborate bits and spurs, it wasn't long before Elko—celebrated as one of the truest cow towns in America to this day—caught his attention. Hearing stories of this thriving Wild West town, he packed up shop and headed for Elko, opening for business within one week of his arrival. With out-of-this-world demand, Garcia soon made orders that were shipped all throughout the country, and landed some pretty prestigious awards, including the gold medal from the 1904 St. Louis World's Fair.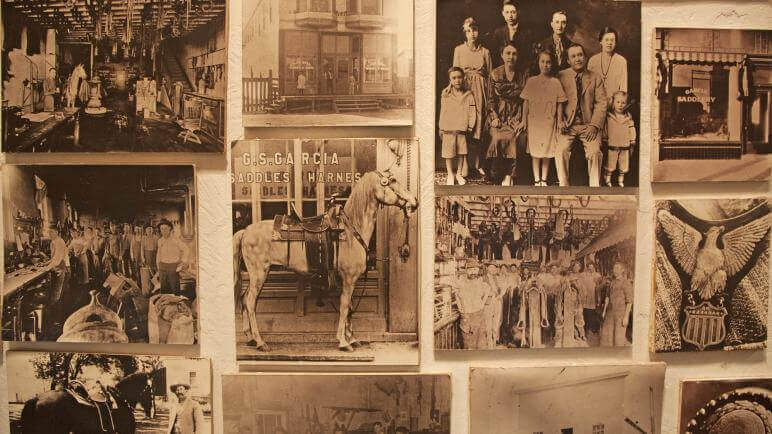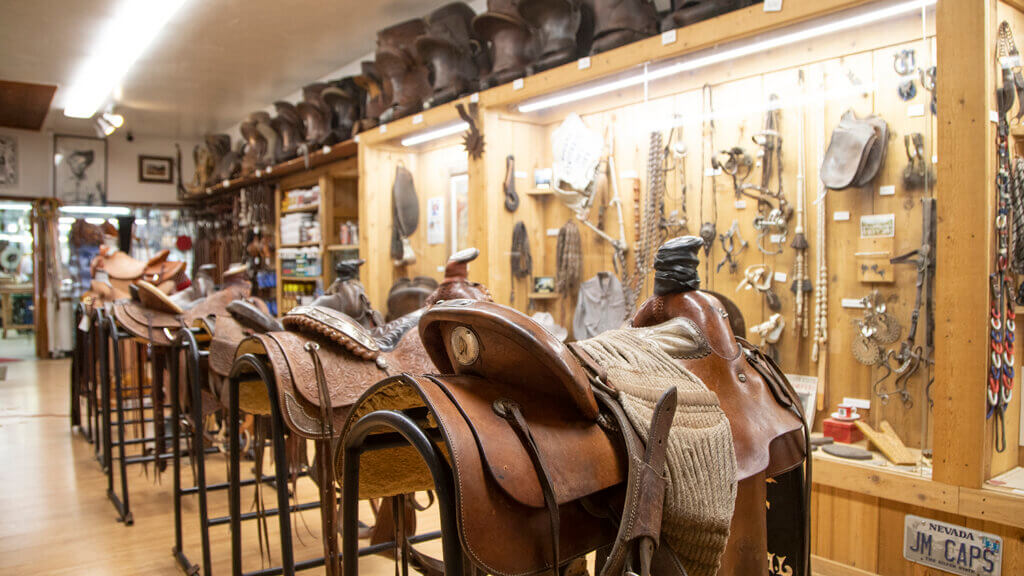 As his business boomed, one of Garcia's apprentices, Joe Capriola, ended up opening his own Elko saddle shop, which became another premier place to purchase quality ranching and cowboy gear. Garcia's business moved away for a short time and J.M. Capriola's changed a few sets of hands before being purchased by local ranchers who were knowledgeable of the working man's needs.
Travel Nevada Pro Tip
Want to see where it all began? While J.M. Capriola Co sits on a corner block in downtown Elko, its original location opened a few doors down. Just a few years ago, the Wrights were able to purchase this original location, and have since opened the
Cowboy Arts & Gear Museum
in its place. Visit this free museum to learn G.S. Garcia's full story and his impact on Elko and the Silver State forever, as well as to behold an impressive saddle and spur collection, and many more relics showcasing Nevada's beloved Western heritage.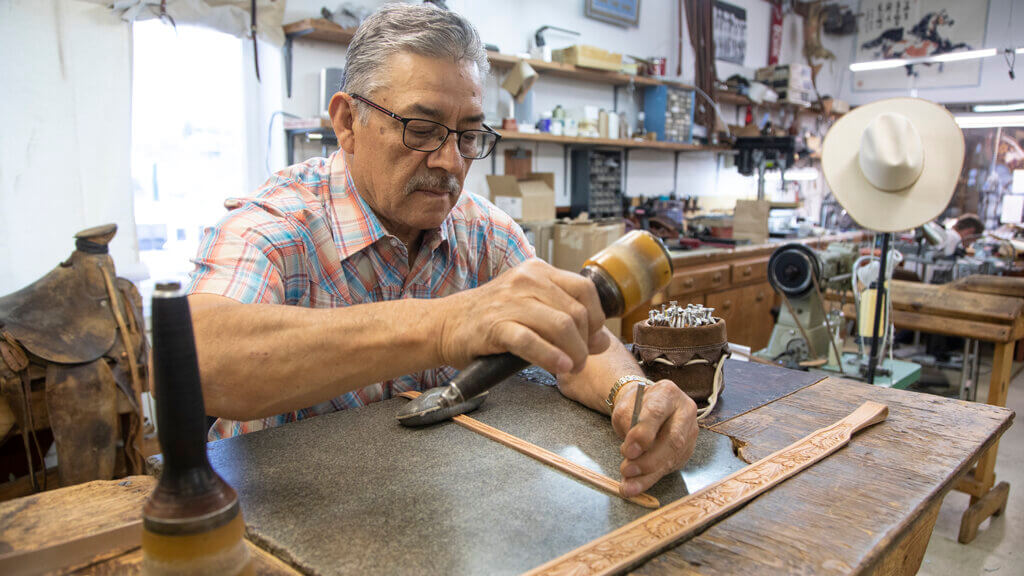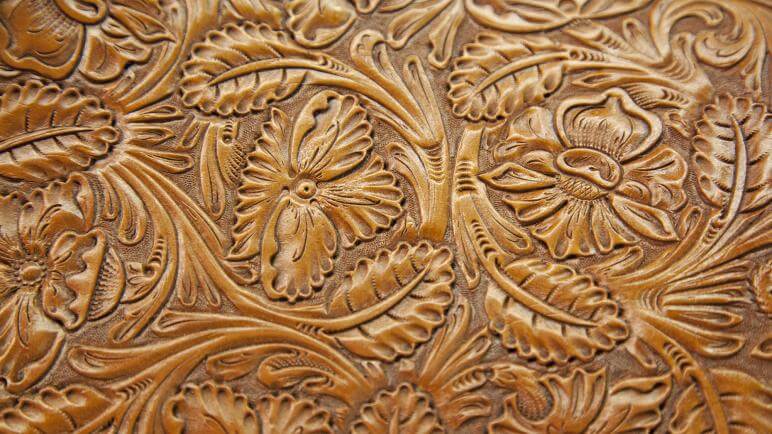 Visiting J.M. Capriola Co Today
Throughout the decades, J.M. Capriola's has expanded several times, and is currently managed by John Wright and Susan Wright. With more than 400 items in its inventory, J.M. Capriola Co. is the place to get your hands on some perfectly crafted, handmade leather goods, including custom-made saddles, wallets, belts, headstalls, and chaps. While you're here, be sure to visit the workshop and small museum on the second floor. Also available for purchase are silver engraved Garcia Bits and Spurs, as well as custom-made hats, a large women's clothing section, books, jewelry, home goods, and much more.
Hours:
Situated in the heart of downtown Elko across from the Western Folklife Center, J.M. Capriola Co. is open to visitors from 9:00 AM to 5:00 PM Monday through Saturday.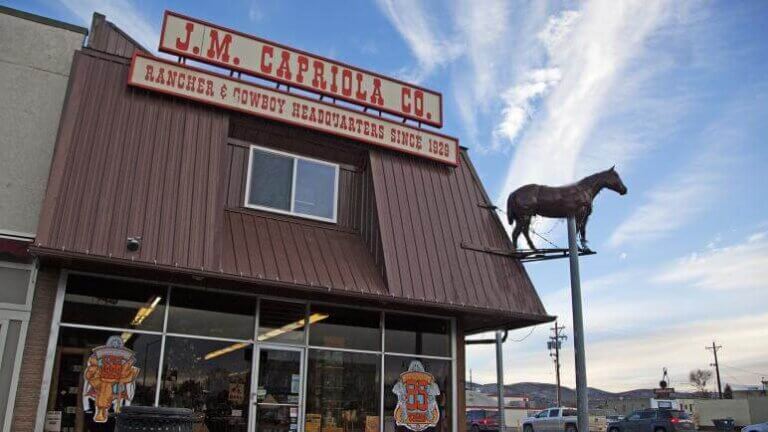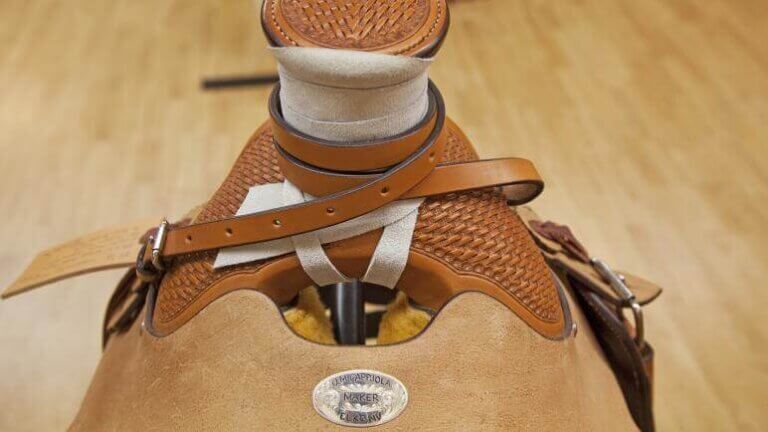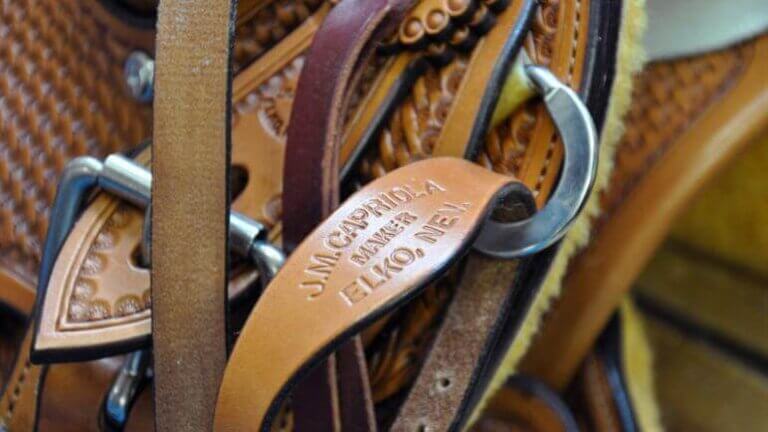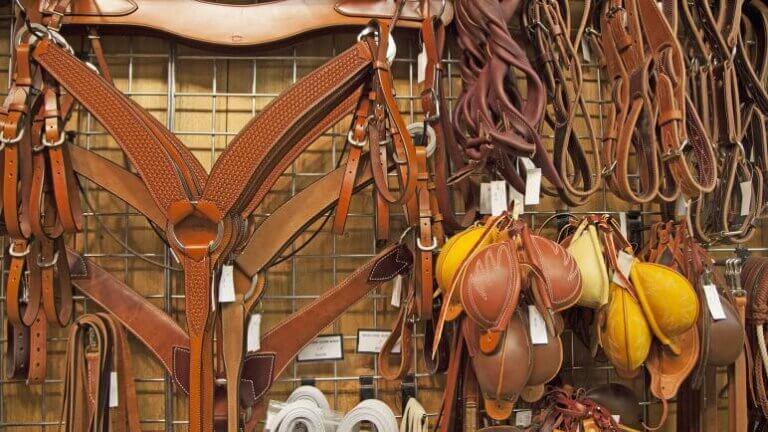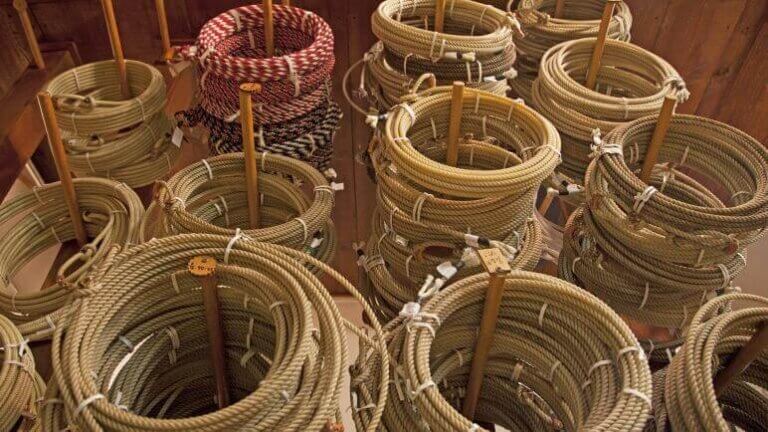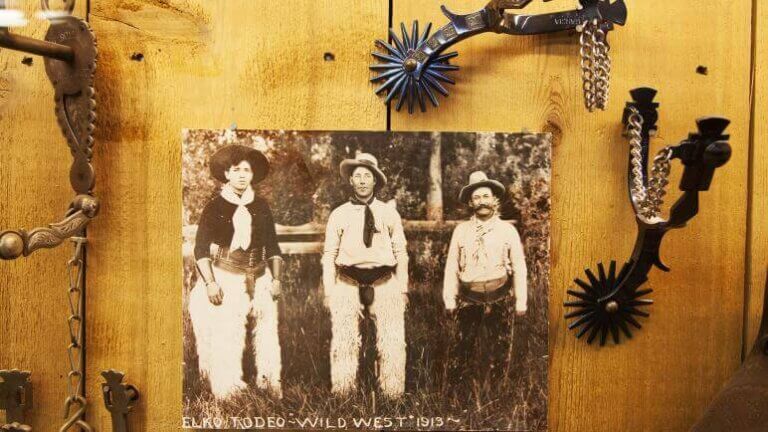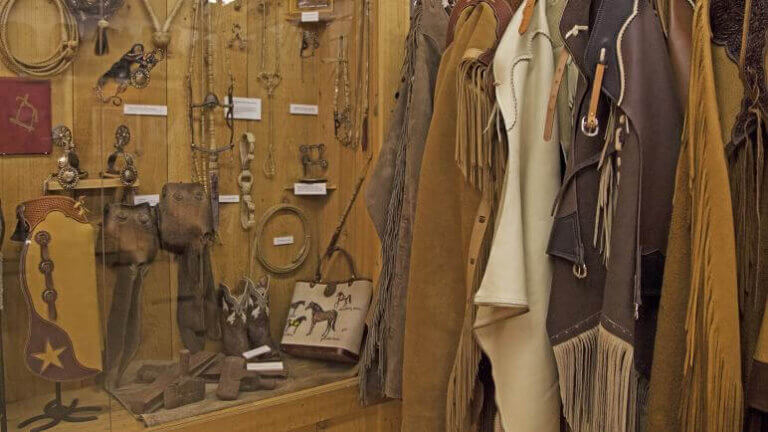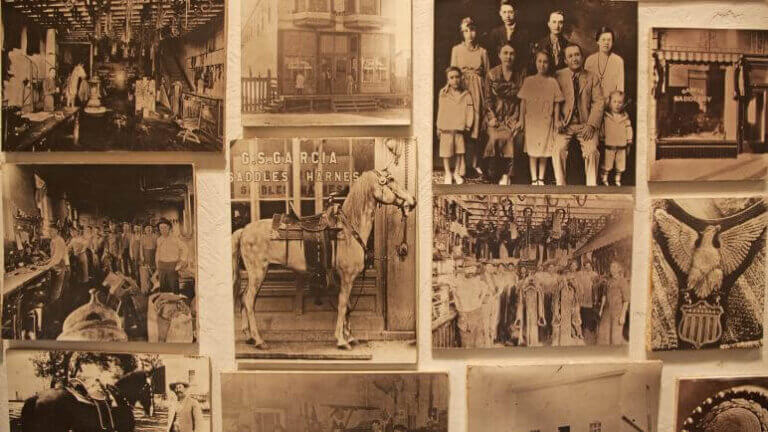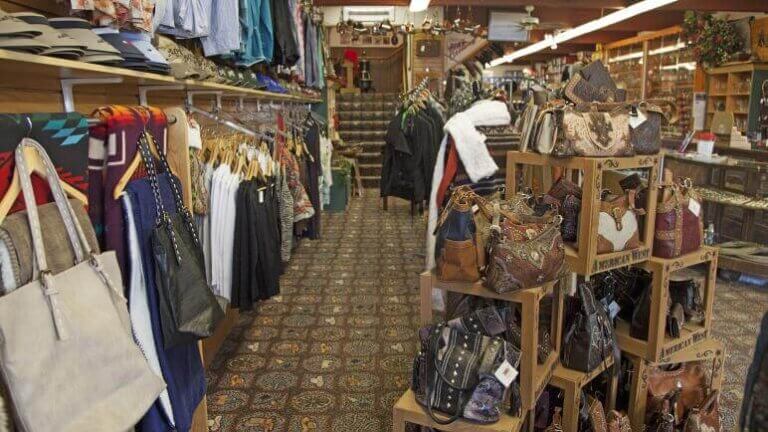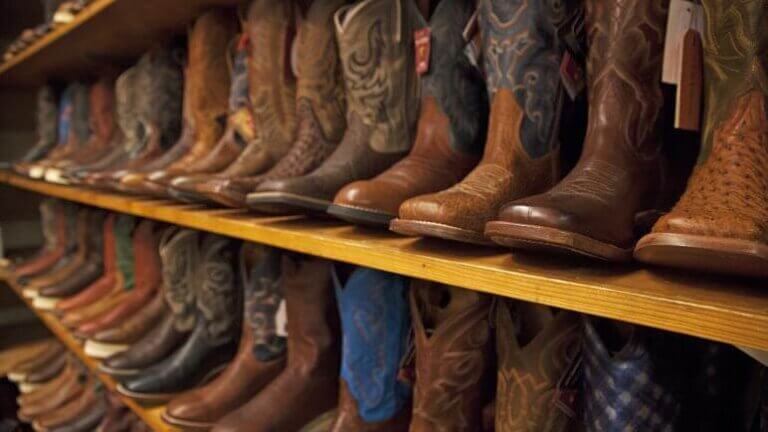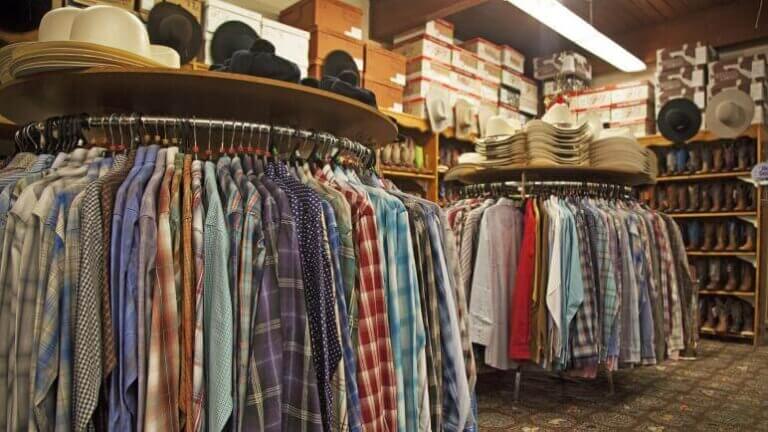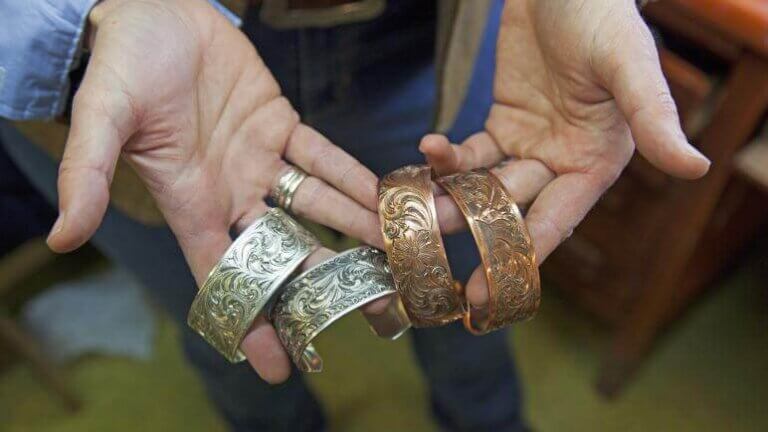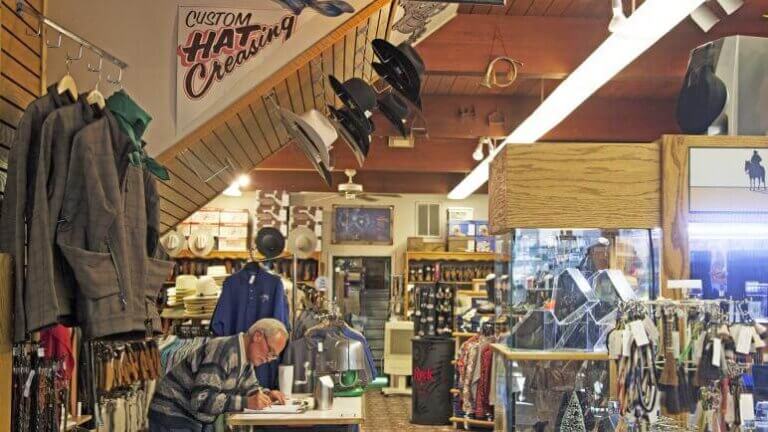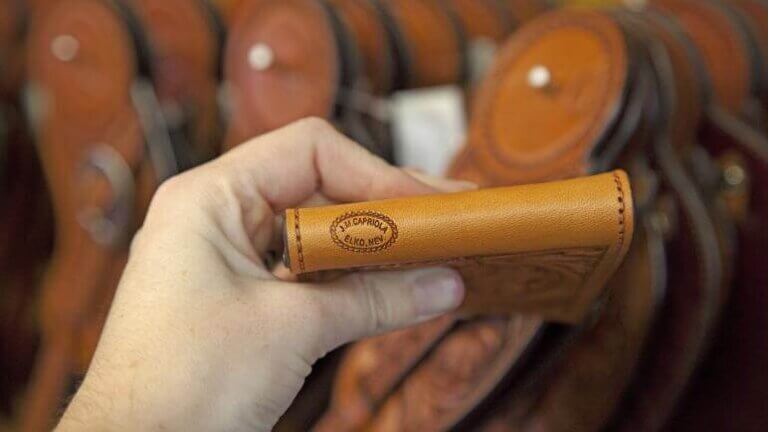 This Location: