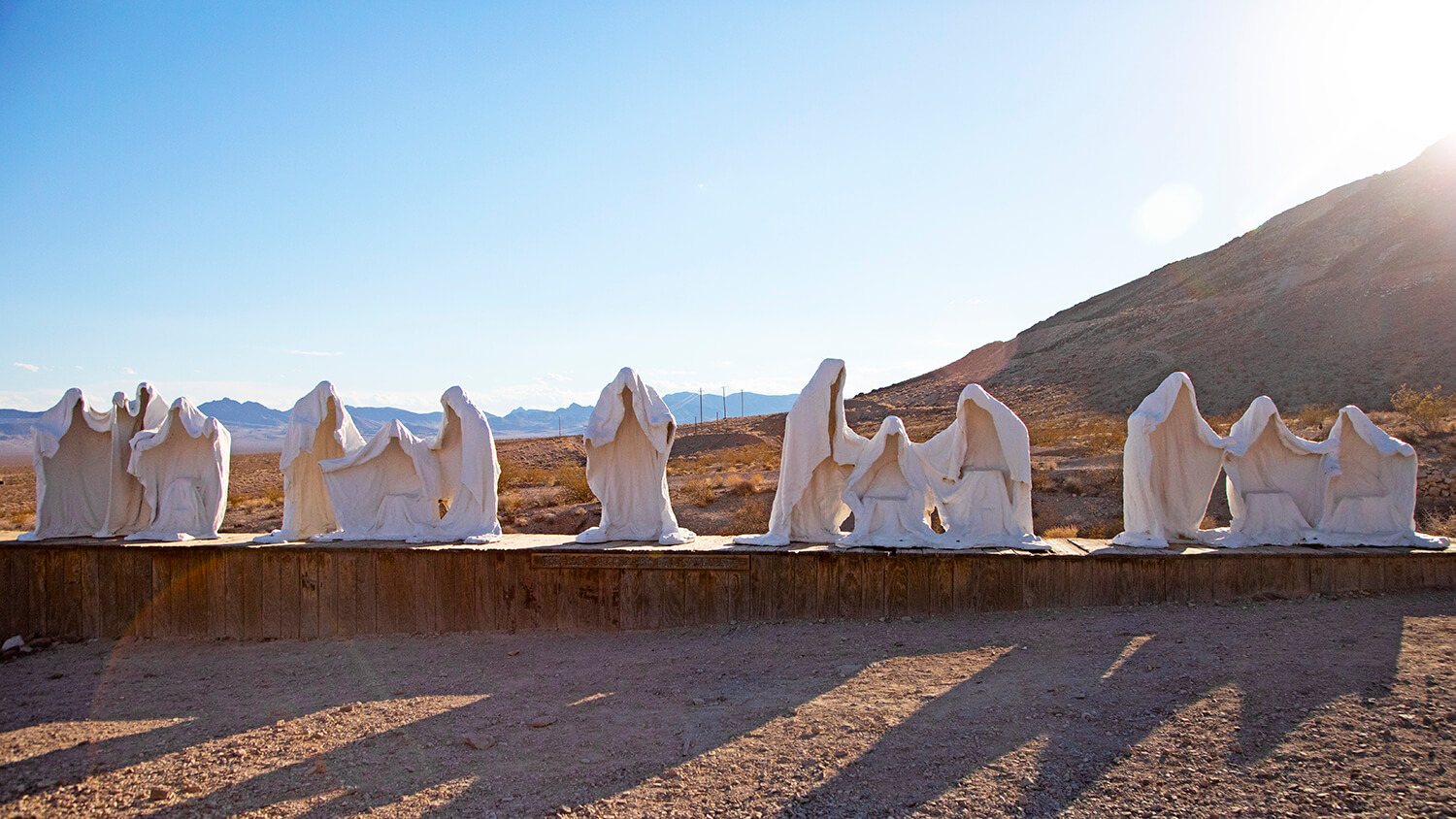 Ranked among some of world's most unique places to experience art is the one-of-a-kind Goldwell Open Air Museum. Featuring seven colossal sculptures that include a ghostly life-size version of Leonardo Da Vinci's painting of the Last Supper, a 25-foot pink woman constructed from cinder blocks, a 24-foot steel prospector and penguin, a gleaming tangle of chrome car accessories and a finely-carved winged woman who reaches for the sun from her perch atop a wooden pillar, the Goldwell Museum is certainly no average art experience.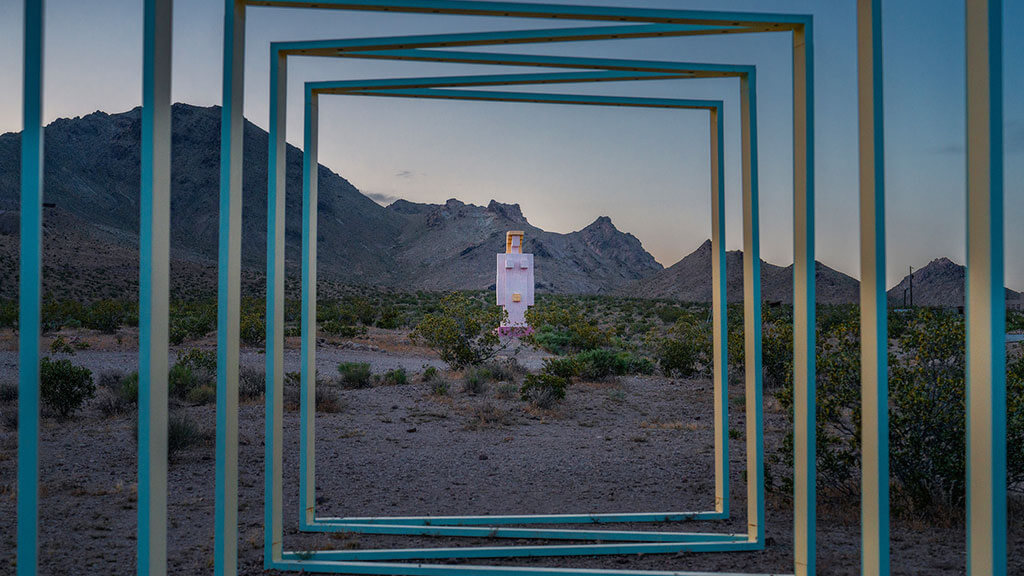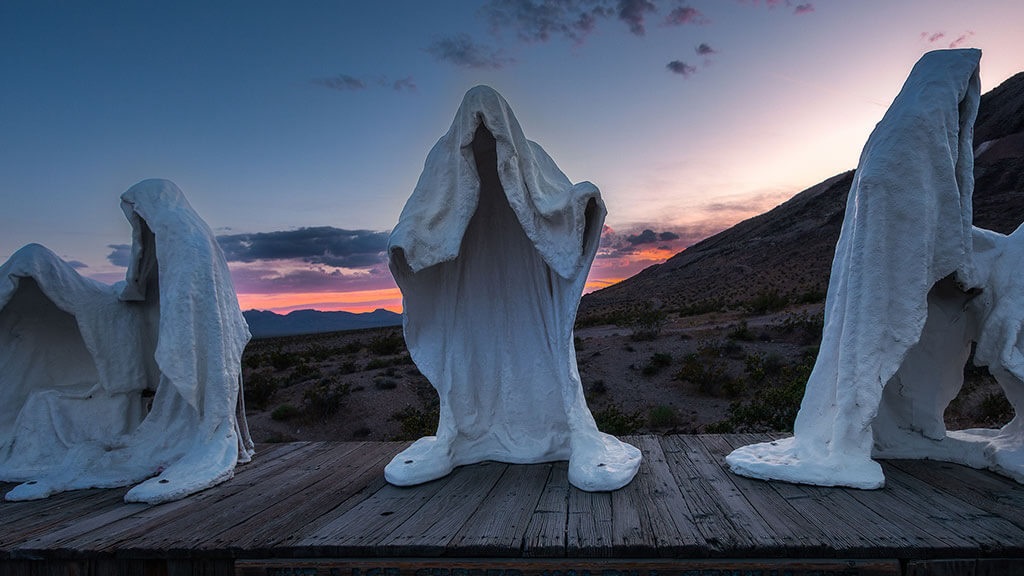 The astonishing sculpture park, which covers nearly eight acres, was created by a group of well-known Belgian artists, led by the late Albert Szukalski, who were drawn to the remote upper portion of the vast Mojave Desert to pursue artistic vision free from convention. Each piece was designed within the context of the landscape and should be interpreted as such. The park is open to the public all day, every day, and there is no admission fee. The Goldwell Museum also features an on-site visitor center with regular exhibits and events, as well as a small gift shop. The center is open certain weekends during the summer, but visitors are welcome to explore the sculpture park anytime.
The nearby Red Barn Art Center offers artist residency and workspace programs and is oriented to the artist who seeks challenging, dramatic landscapes in which to create.
Hours:
The Goldwell Open Air Museum is open 24 hours a day, seven days a week. The Visitor Center and Gift Shop is open Wednesday through Saturday from 10:00 AM to 4:00 PM.
Admission:
Admission to the Goldwell Open Air Museum is free, but a donation is encouraged.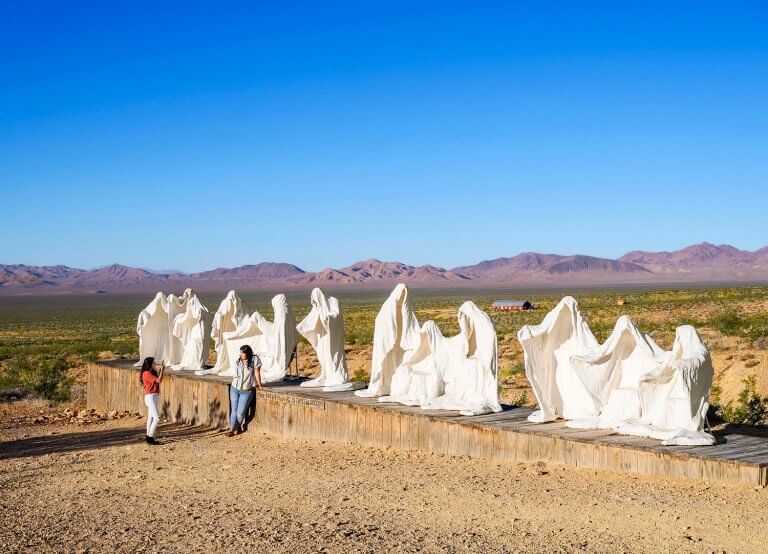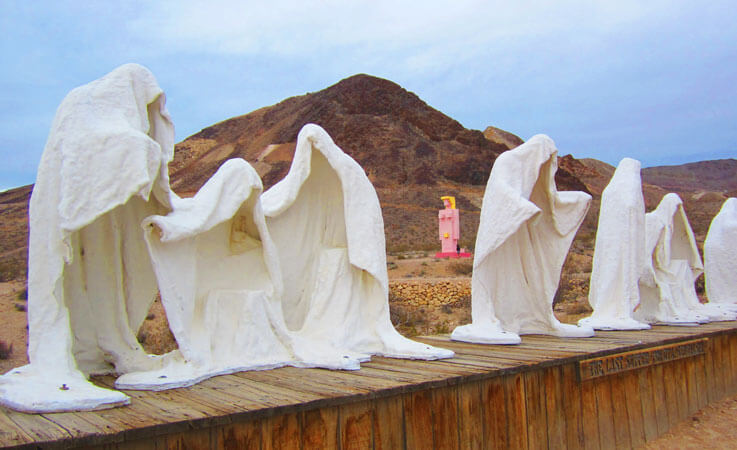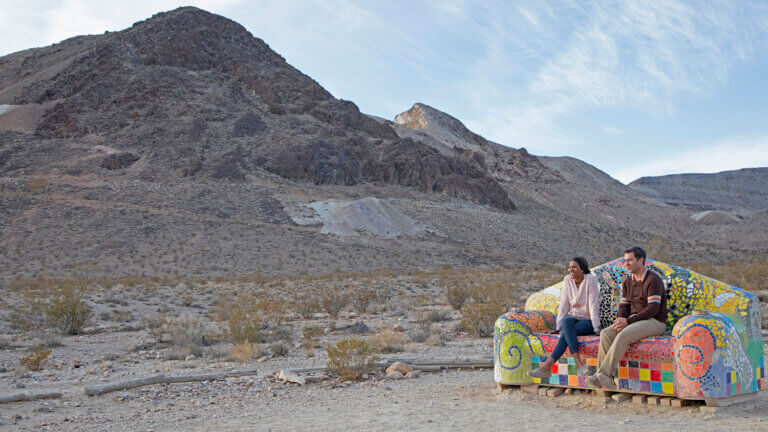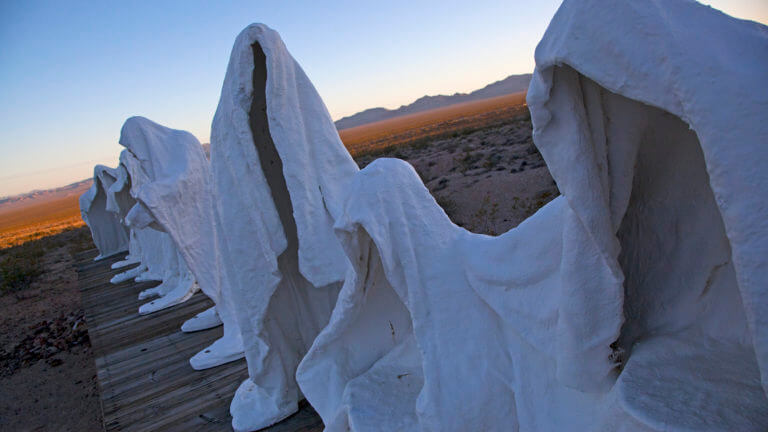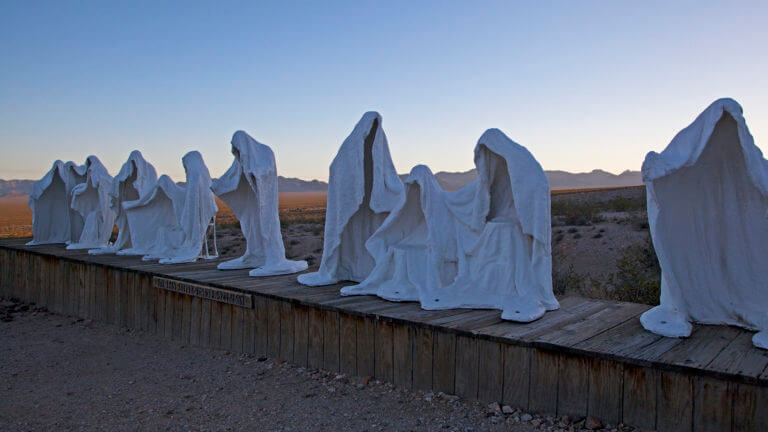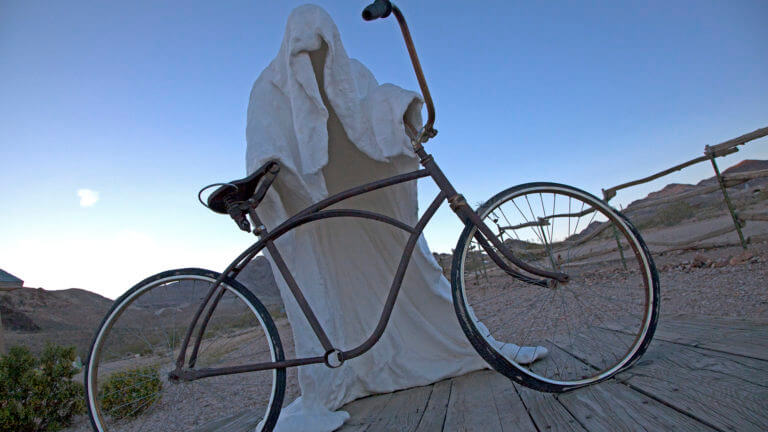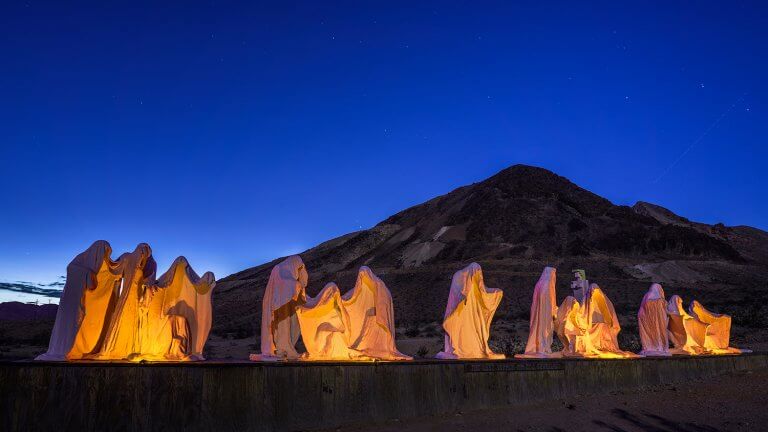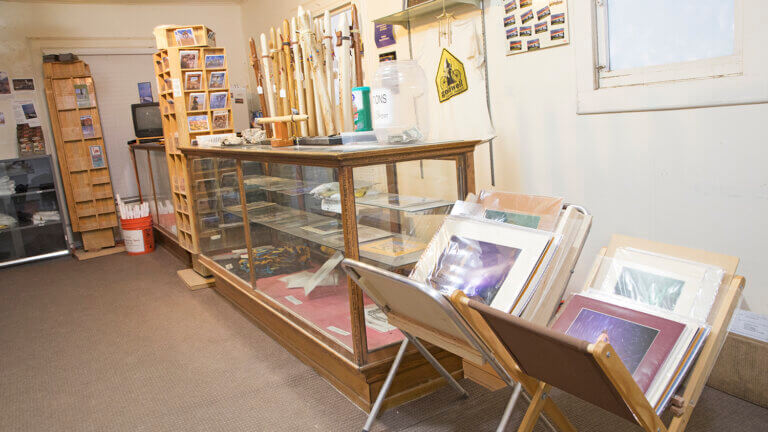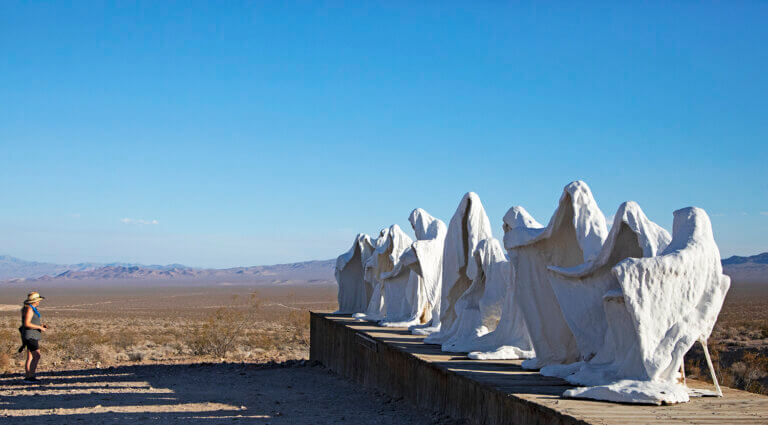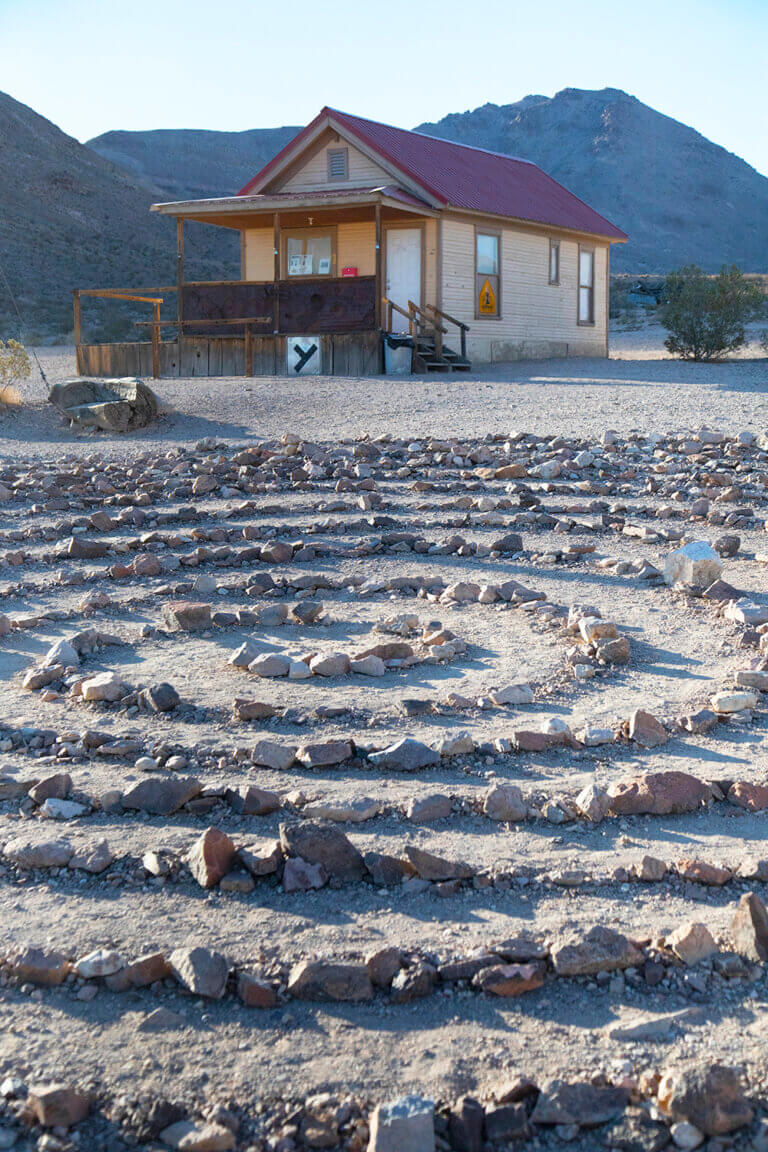 This Location: