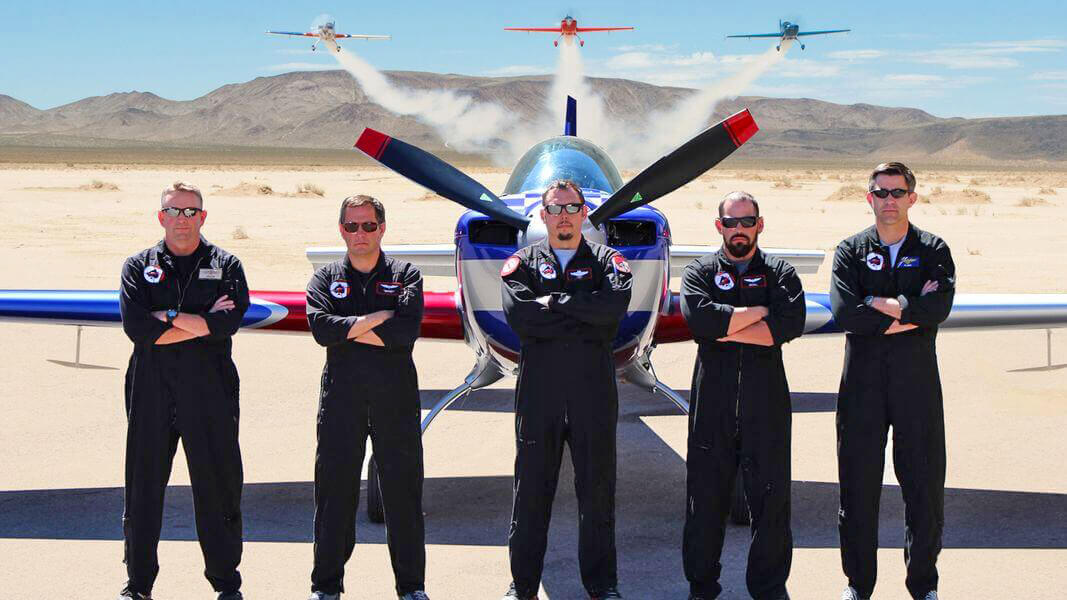 Ever watch Top Gun and think, "I could do that"? Well, here's your chance to prove it, at Las Vegas' Sky Combat Ace professional flight training school, where you can jump in the cockpit, complete simulated attack missions, the basics of aerial dogfighting and beyond—all under the careful supervision of trained pros who know what they're doing. The closest you'll probably ever come to being a fighter pilot without enlisting, bump this one to the top of your to do when you're in the Las Vegas area.
Whether you're chasing an action packed adrenaline rush or a way to live out your childhood fantasy for real, leave it to the handful of courses conducted by certified flight pros to make it happen at Las Vegas Sky Combat Ace. Situated in Henderson, a southeastern suburb of the Las Vegas metro area, SCA recruits the best pilots in the biz to step you through tons of incredible flying experiences to choose from. From wild to mild, select from aerobatics, to air combat, combination skills, flight training and beyond, it's here where you can sign up for Top Gun experiences, aerial combat and dogfighting, and Operation Red Flag to name a few.
Founder Richard "Tex" Coe, an Air Force pilot began Sky Combat Ace in Las Vegas in 2011, and has since expanded to certified flights schools in San Diego and Lake Tahoe as well. If you're in southern or northwestern Nevada, see what this number one extreme aviation attraction in the world is all about.
Hours:
Las Vegas Sky Combat Ace is open 7 days a week from 8:00 AM to 5:00 PM.
Admission:
Pricing for Las Vegas Sky Combat Ace varies, based on the experience selected. Whether you're interested in learning aerobatics, air combat, combination, or flight training, most experiences range in price from $249-1,999. Be sure to get in touch with Las Vegas Sky Combat Ace directly for booking and the most up to date info on pricing.
This Location: