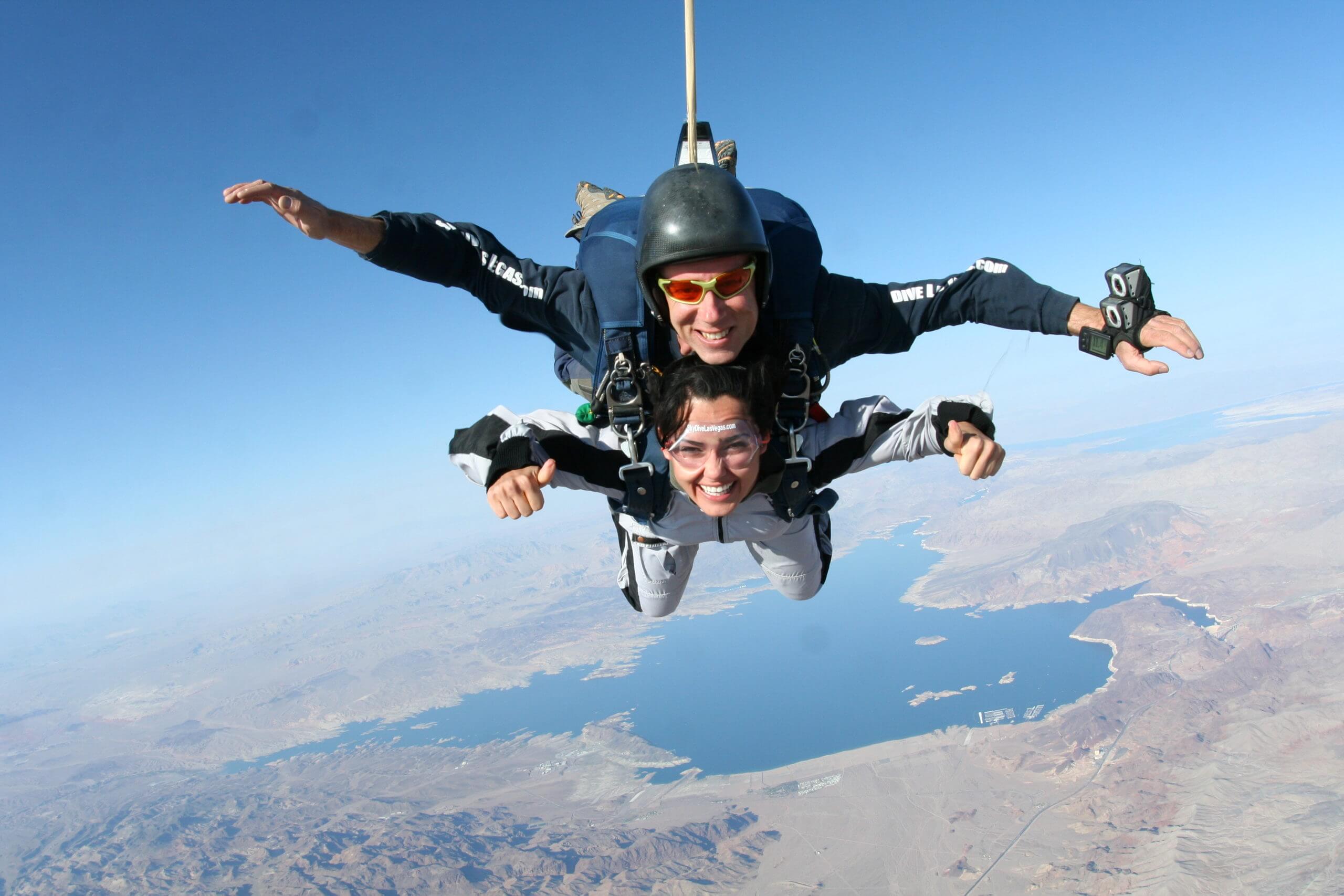 Looking for that once in a lifetime adventure? What to get your adrenaline pumping? Want to see Vegas from a whole new perspective? Then Skydive Las Vegas it is! Since setting up shop in 1993, Skydive Las Vegas has had more than 10,000 successful jumps every year, but it's hard to go wrong when you've got this caliber of beautiful Mojave Desert views in your arsenal.
Based out of the Boulder City Municipal Airport, Skydive Las Vegas is only 30 minutes from the Las Vegas Strip, and offers free transportation to and from the Strip. As Nevada's premier professional skydiving facility, the folks at Skydive Las Vegas are dedicated to providing the first time jumper with the most incredible experience of their lives, and it all starts with an unparalleled adrenaline rush. Guests will free fall at 120+ MPH over the only drop zone in the country with views of Hoover Dam, Lake Mead National Recreation Area, the Las Vegas Strip, Valley of Fire, Red Rock Canyon, Mount Charleston (Nevada's 5th tallest peak) and the Colorado River. As the highest skydive jump in Nevada, visitors can rest assured they will not only be rewarded with spectacular sights, but are in safe hands with the newest Sigma Parachute Systems. Plus, the landing zone is right in front of the main office, to make it all the more convenient and enjoyable.
HOURS
Skydive Las Vegas is open 7 days a week, 365 days a year.
PRICING
For more detailed information on pricing and how to book, dial (702) 759.3483 or visit SkydiveLasVegas.com.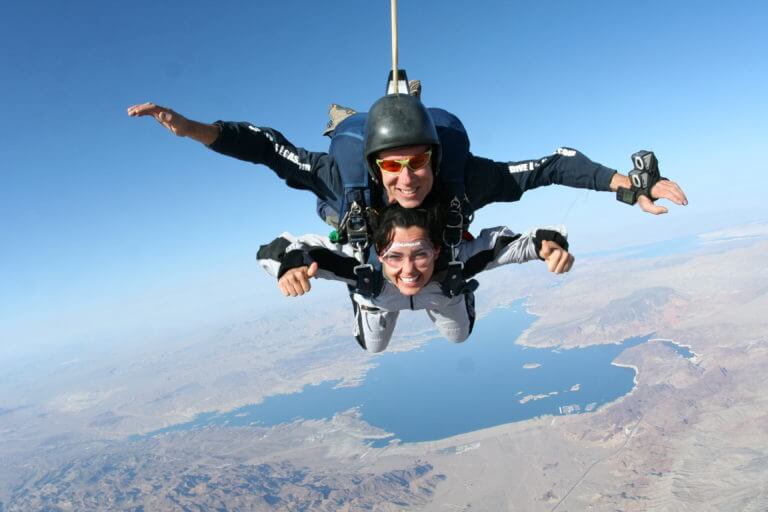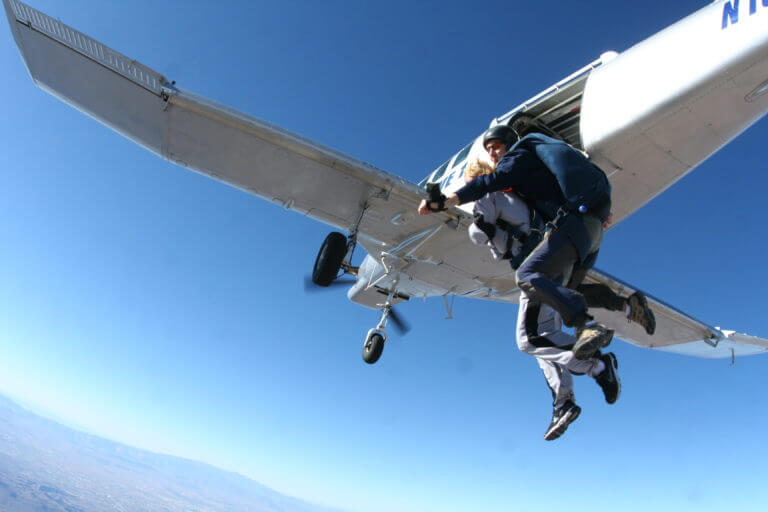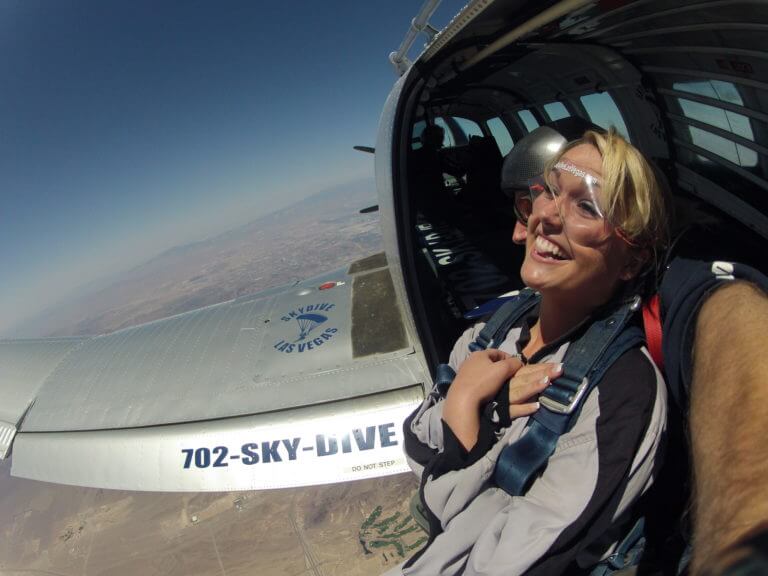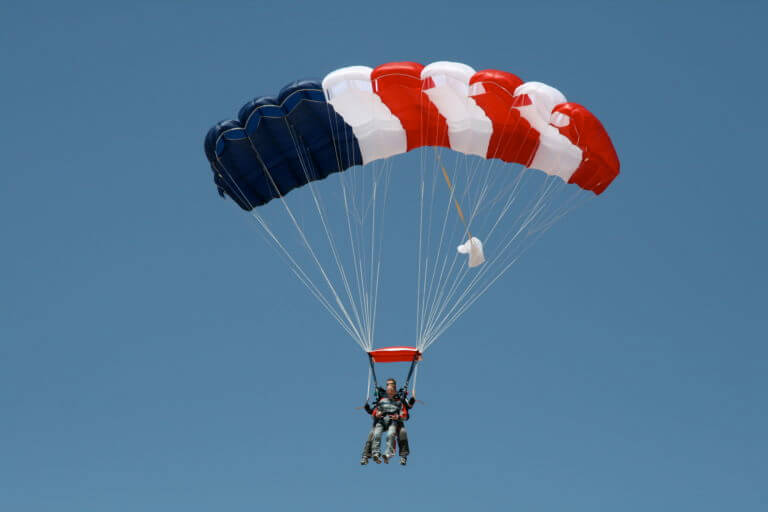 This Location: