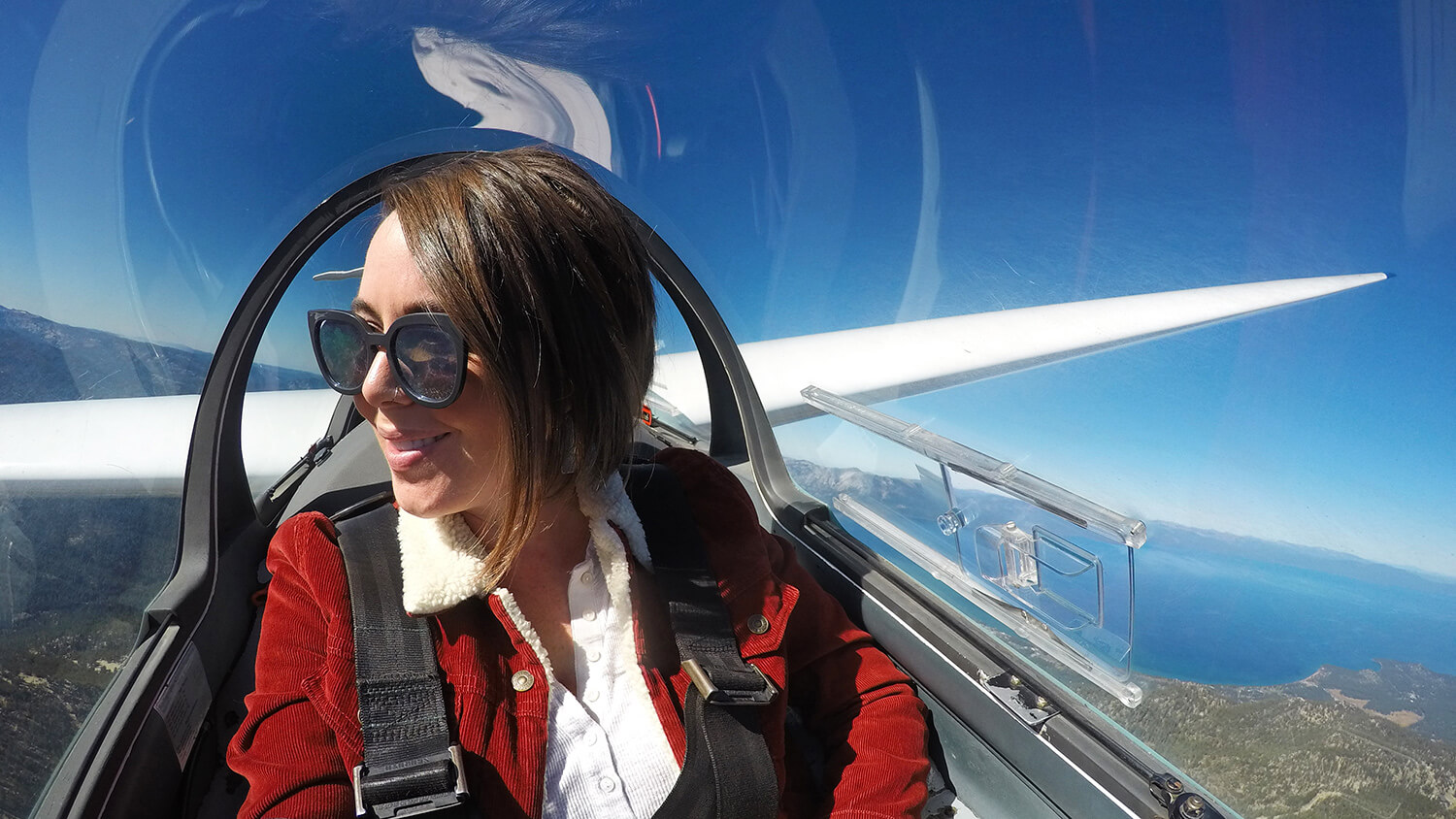 Ready for an adventure that gets your adrenaline pumping from a totally elevated new perspective? Make a glider ride at Minden's Soaring NV one of your most memorable Lake Tahoe Loop discoveries. Experience Lake Tahoe and surrounding Carson Valley—one of the premier gliding locations in the country—from the most stunning vantage possible by jumping in the cockpit for a guided scenic soar over Big Blue. Or earn your wings and get your own glider license right there at the Minden-Tahoe Airport. No matter what type of air sports adventures you're up for, lift off with the country's most legendary soaring.
One of the most spectacularly scenic ranges in the country also happens to be one of the loftiest destinations for glider rides in the U.S., thanks to reliable year-round soaring conditions. Ideal mountain wave conditions propel powerful air currents sought after by glider pilots from all corners of the globe. These constantly flawless soaring conditions mean glider rides can last all day, with long-distance flight plans not only within the realm of possibility but the basis for a regular Soaring NV tour option. For glider pilots, the Carson Valley and eastern Sierra region are one of the only places in the country to realistically earn the Diamond FAI Gliding badge, which requires both long-distance and high elevation gliding—conditions not frequently possible in other mountainous regions around the country or even world.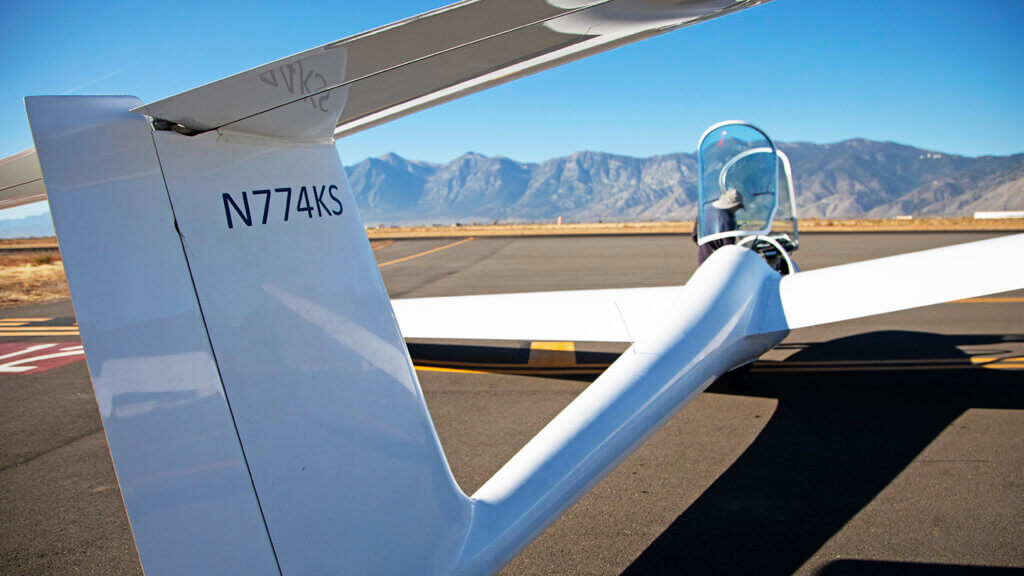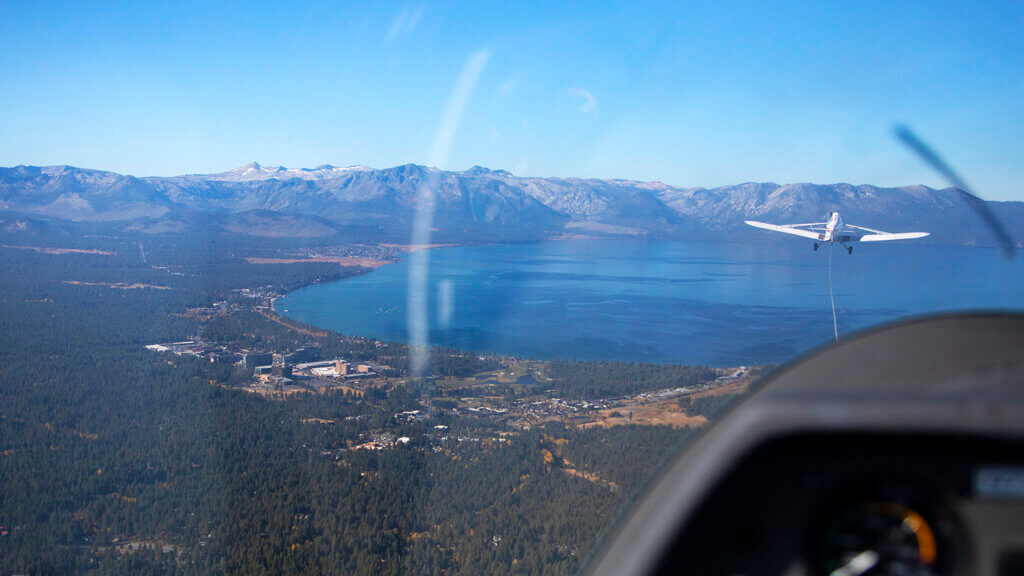 From vibrant Carson Valley and the majestic Sierras to the Tahoe Basin and Lake Tahoe—the nation's largest, most beautiful alpine lake—let Soaring NV take you under their wing. And the best part? You can soar from the Minden Airport year-round, 7 days a week.
Book a Glider Ride
Not quite ready for an in-your-face parasailing or skydiving adventure? As one of the more serene air sports, Soaring NV glider rides are the most peaceful way to take in huge Lake Tahoe views, thanks to the unimaginable quietness that comes without having an aircraft engine. Hop in the front seat of the glider solo—or even bring a friend—with professional glider pilots seated directly behind, and float over unfiltered hundred-mile views of Carson Valley, Lake Tahoe, Emerald Bay, Desolation Wilderness, and other unrivaled vistas of the eastern Sierra mountain ranges. If you are interested in extending your trip beyond the Lake Tahoe area, be sure to ask about glider rides to the Inyo Mountains (Boundary Peak and the Mammoth Lakes area), Yosemite National Park, and beyond.
Learn to Fly with an Instructor
Already an experienced glider flyer? Certify your sky-bound skills under the direction of veteran glider pilot flight instructors, who can help you earn your glider license or achieve specialty glider ratings and certifications. Familiarize yourself in glider simulations on the ground at the Minden Airport, then head for the skies to certify glider maneuvers with the pros.
Hours:
The Minden Airport is open year-round, seven days a week from Monday to Sunday: 8:00 AM to 5:00 PM. For the most current availability on glider ride appointments, get in touch with Soaring NV directly at (775) 782-9595.
Admission:
From the Tahoe Sky Ride to The Wild Ride, and Emerald Bay Adventure, Soaring NV offers a handful of different glider ride experiences, along with powered aircraft, with pricing based on tour type and passenger count. For most current info on pricing and booking, be sure to get in touch with Soaring NV directly at (775) 782-9595.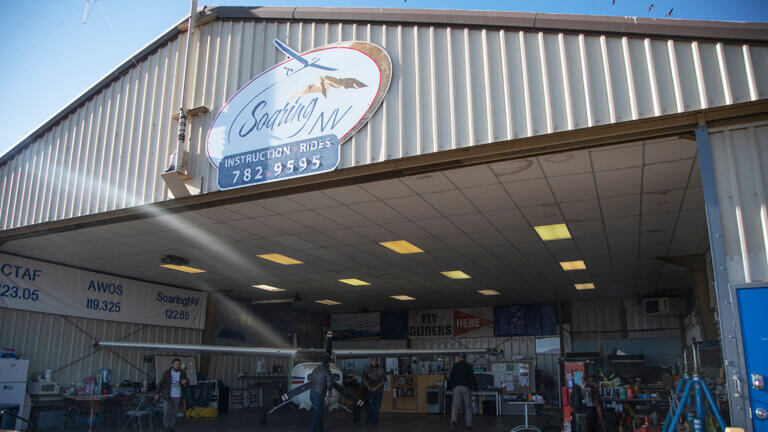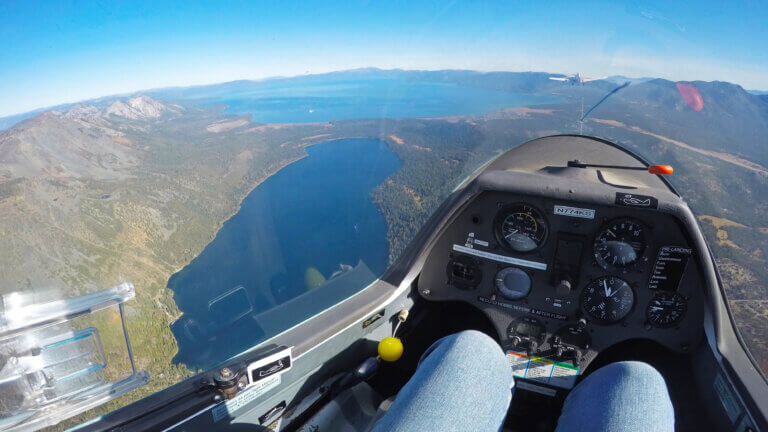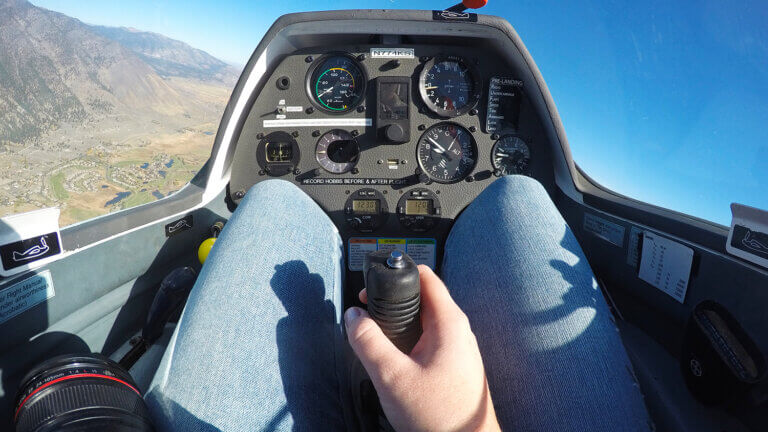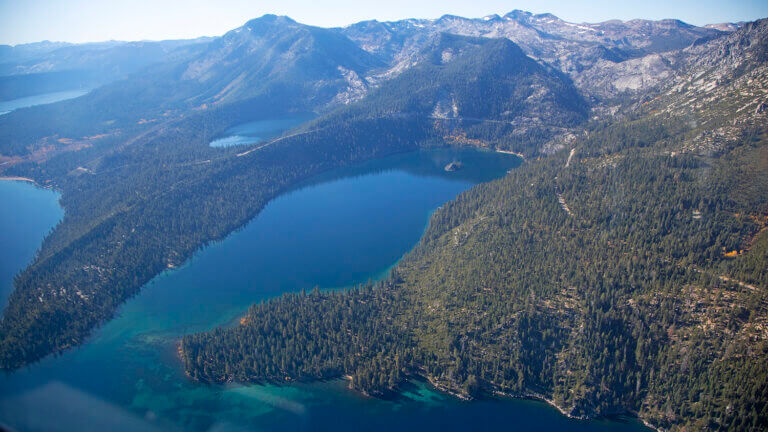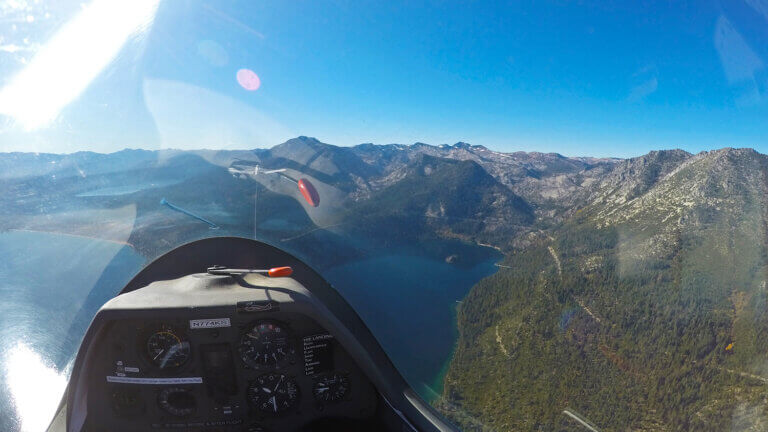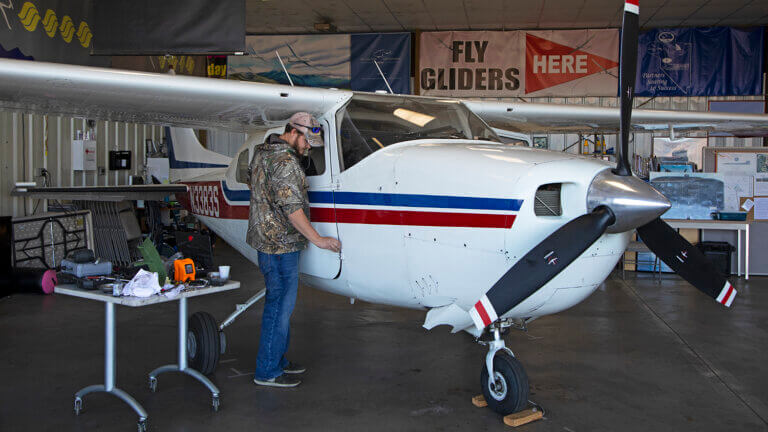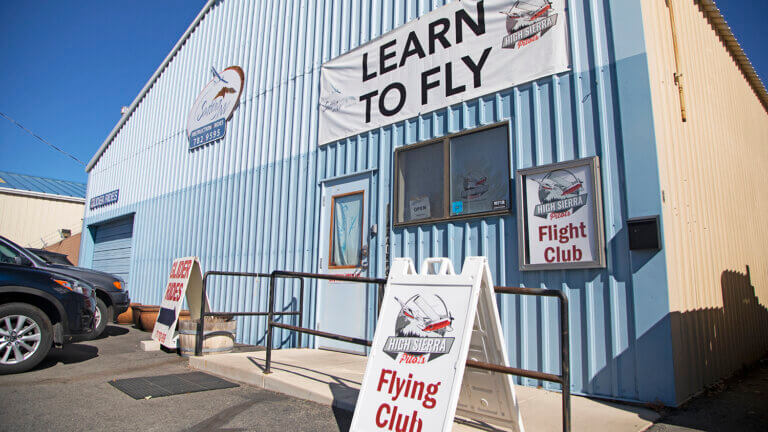 This Location: