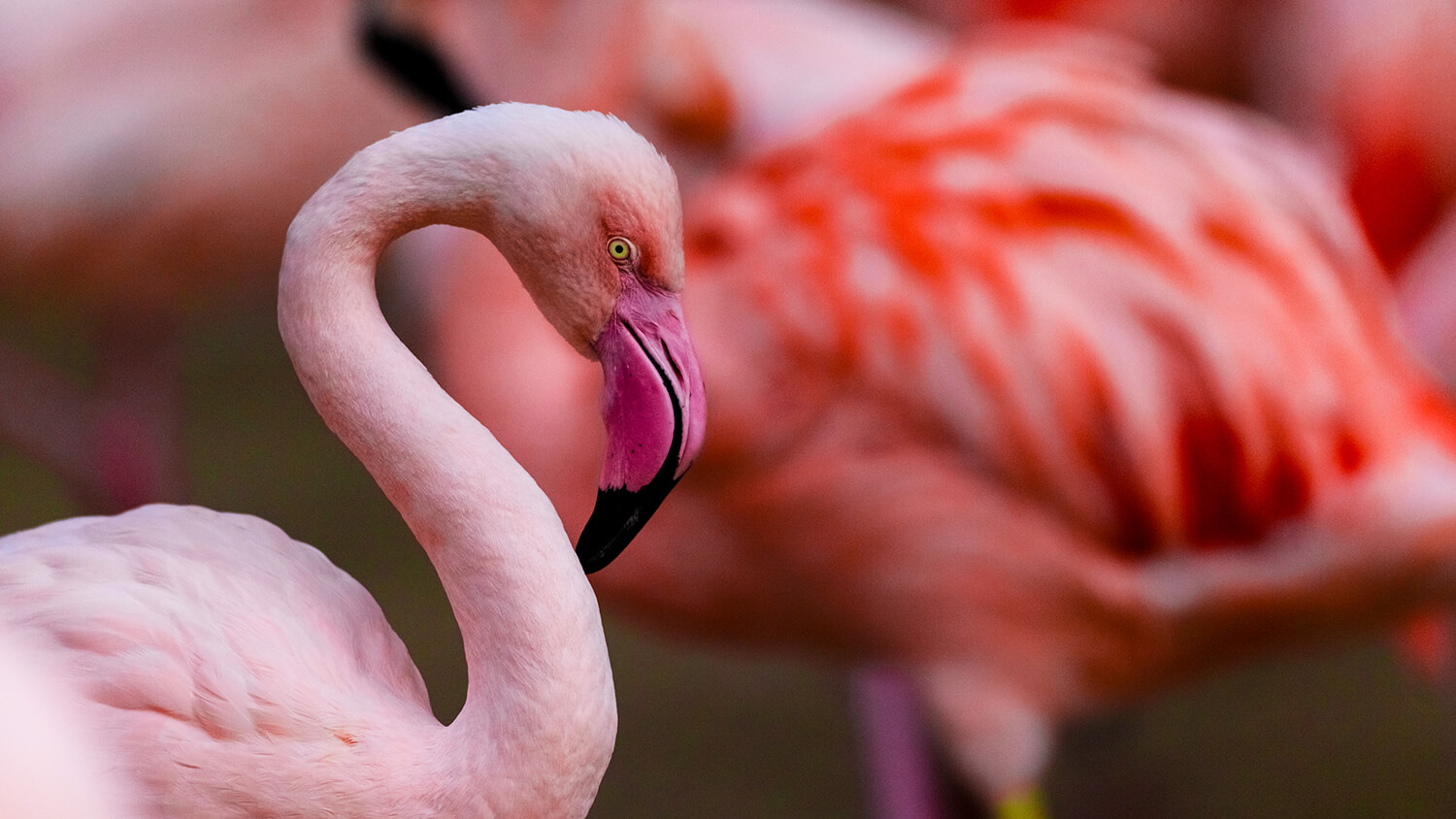 Flamingo Wildlife Habitat
No, the Las Vegas Flamingos aren't a new pro sports team, but they sure bring a lot of game to the sizzling Las Vegas Strip, nonetheless. Home to nearly two dozen species of ducks, swans, parrots, koi fish (and let's not forget those flamingos), the Flamingo Wildlife Habitat is an unlikely oasis of tranquility in the middle of an otherwise bustling stretch of the Entertainment Capital of the World.
Flamingo Wildlife Habitat In Las Vegas
Located on the south side of the Flamingo Las Vegas Hotel and Casino, this four-acre wildlife habitat sits adjacent to the casino's 15-acre Caribbean water park and play area. It is quite the attraction for families and those looking to slow their roll after a busy day of sightseeing in Las Vegas.
In 1995, when zoos in Ohio and Texas could no longer sustain the environments needed to house these birds safely, they were shipped west, where the Flamingo Habitat was created on the property that was famously dreamed up by gangster Bugsy Seigel. In fact, two of the original pelicans here are named "Bugsy" and "Virginia" after the late mobster and his girlfriend.
As visitors enter the habitat, they're immediately struck by how different this place is from anywhere else on the Las Vegas Strip. Gardens, ponds, streams, and plenty of waterfalls greet wildlife lovers as they walk through the habitat at their own pace. And while it's a blast to watch the pelicans hungrily eye their fishy neighbors, the real stars of the show here are the Chilean flamingos — which are known to live to the ripe old age of 30 — that reside in the gardens. Plenty of photo ops abound, and visitors can even get a unique souvenir in the form of a picture with the habitat's resident parrots.
Hours:
The Flamingo Wildlife Habitat is open seven days a week from 7:00 AM to 8:00 PM. Free pelican feeding viewings are held twice daily at 8:30 AM and 2:00 PM.
Admission:
There is no cost to enter the wildlife habitat, and no reservations or tickets are necessary. Visitors can enter any time during the hours of operation.
This Location: