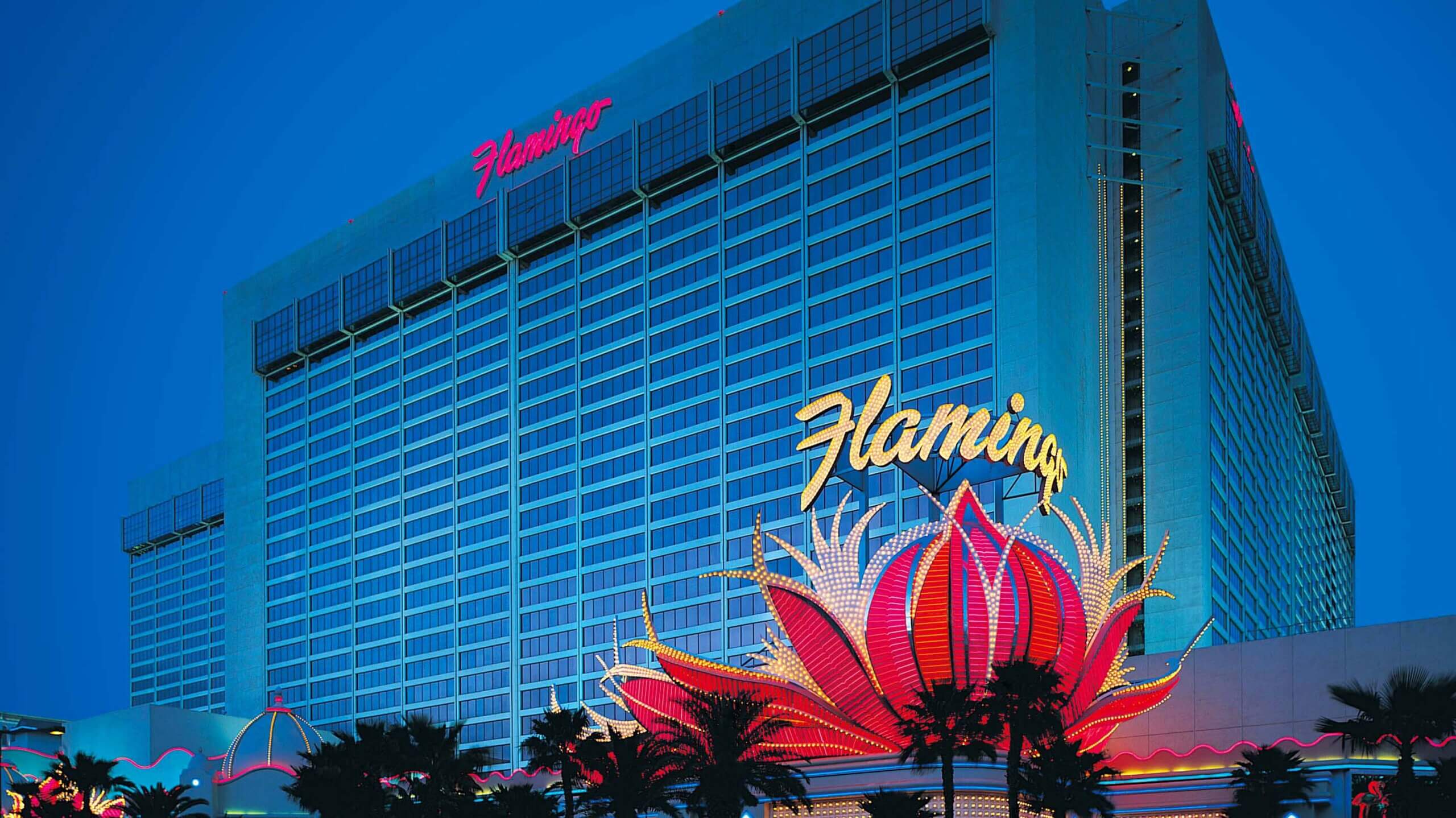 The mystique of the Flamingo Hotel Las Vegas dates back to 1946 when Benjamin "Bugsy" Siegel opened his "real class joint" seven miles south of downtown Las Vegas on Highway 91 (now known as the Strip). The Flamingo Hotel flourished, even though Bugsy was never around to see it (he met his demise at girlfriend Virginia Hill's Beverly Hills home, six months after the opening). Las Vegas' famed Strip resort would eventually sit on the renowned "Four Corners," along with Caesars Palace, Bellagio and Bally's.
Bugsy Siegel's desert dream, Flamingo Las Vegas has anchored the Las Vegas Strip since the city started rolling dice in 1946. This self-contained casino and resort offers everything an adventurous vacationer could want, including dining, entertainment, a Wildlife Habitat and a 15-acre Caribbean-style water playground.
Flamingo Las Vegas features 3,460 total guest rooms and suites, including 3,288 standard rooms and 172 suites. Designed by Forrest Perkins, the new Flamingo Las Vegas rooms feature contemporary, retro-chic designs that celebrate the resort's rich history, with vibrant hues of gold and bright pops of flamingo pink, keeping true to the resort's character and charisma. Ideal for entertaining large families or groups with nearly 1,000 square feet of space, the upscale Bunk Bed Suite at Flamingo Las Vegas consists of a 430-square-foot bedroom with two queen beds, each equipped with its own overhead full-size bunk, connected to a 550-square-foot parlor that includes a living area with oversized lounge furniture and a full kitchenette with a refrigerator.
More than 93,000 square feet of casino space showcases the hottest slot machines, including the popular "Blazing Sevens," million-dollar keno, live poker, blackjack, Caribbean stud poker and craps. The Flamingo caters to every player on every level, with 1,991 slot machines and 89 table games. Sports enthusiasts can pull up a comfortable over-sized chair at the Race & Sports Book, featuring individual flat screen television monitors and no-limit pari-mutuel wagering. Thoroughbred racing from New York is available daily with some of the highest payoffs in Nevada. Flamingo recently introduced a Mini Pai Gow Poker table, the first in Las Vegas.
Tie the knot at Flamingo Las Vegas! Set amidst the 15-acre tropical oasis, Flamingo offers six unique wedding chapels and gardens, with seating for up to 100 guests. Kick back Flamingo Las Vegas' two unique pools, unwind at the recently remodeled Spa at the Flamingo Las Vegas, or bask in award-winning on-site entertainment, dining, shows and nightlife offered seven days a week.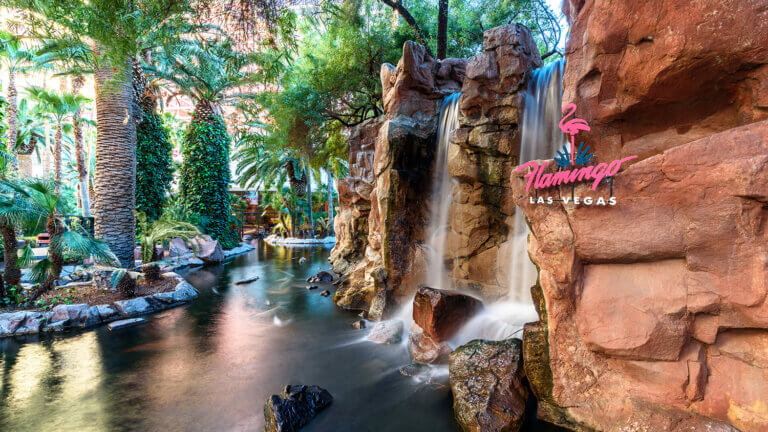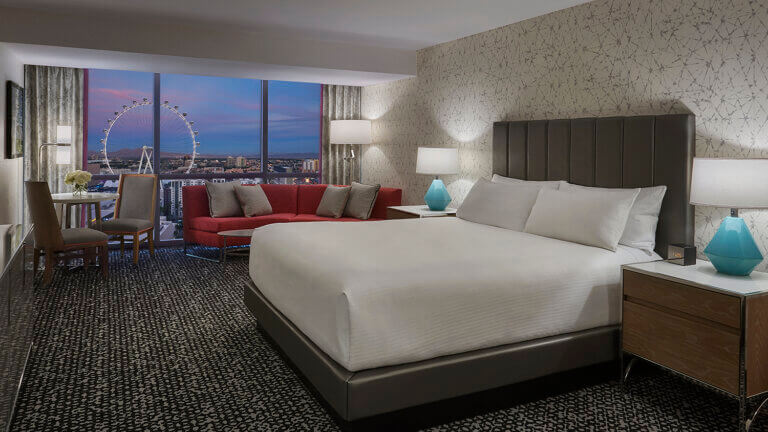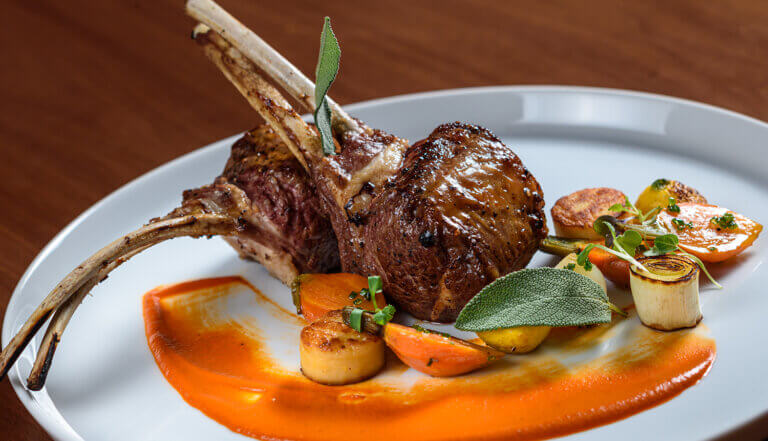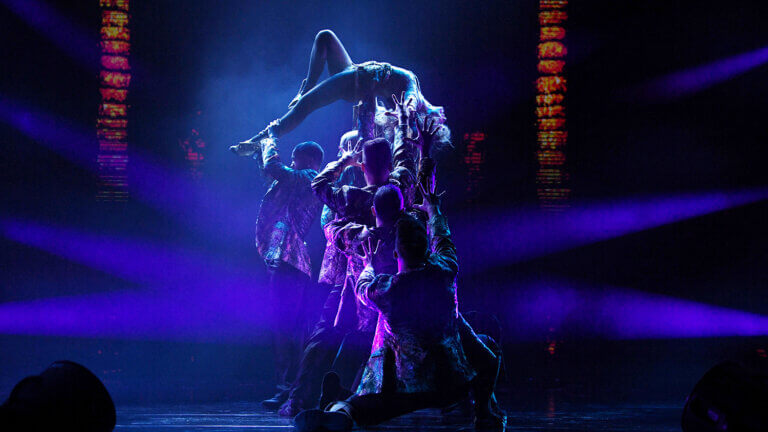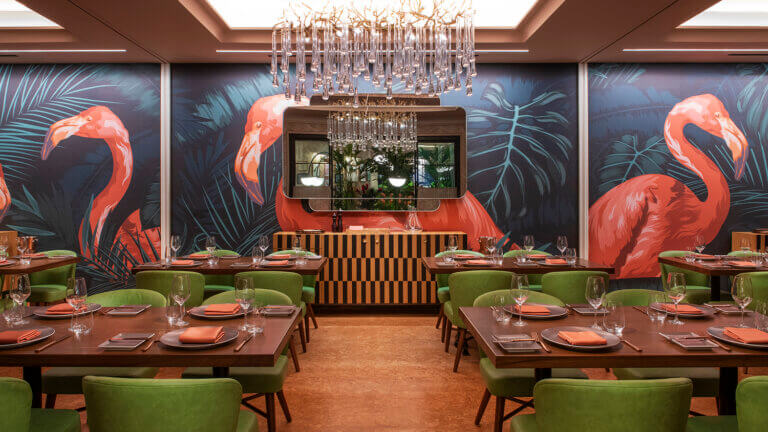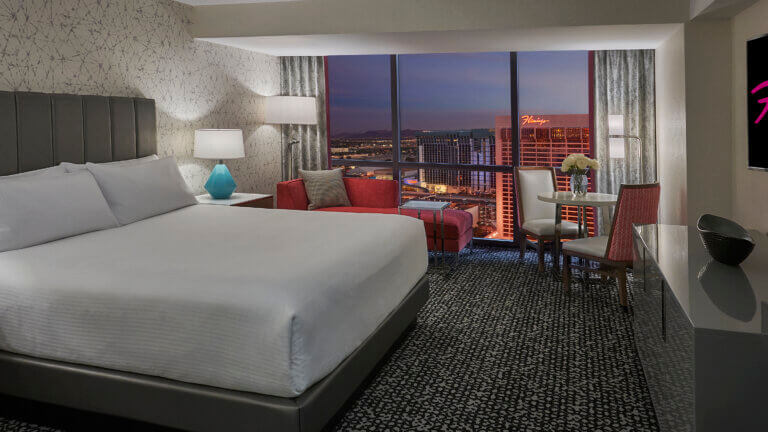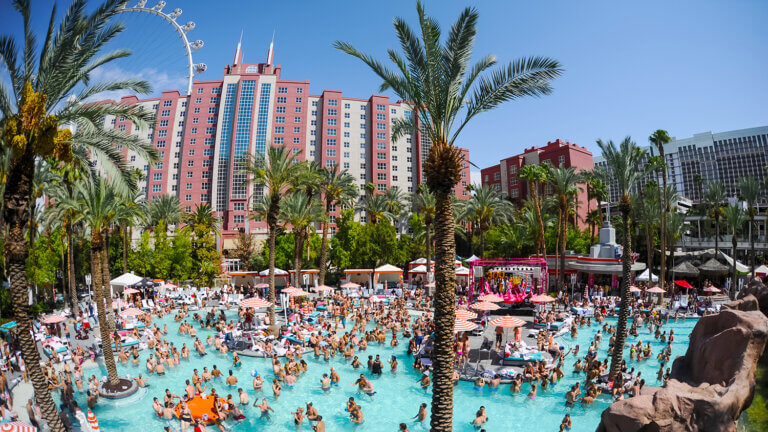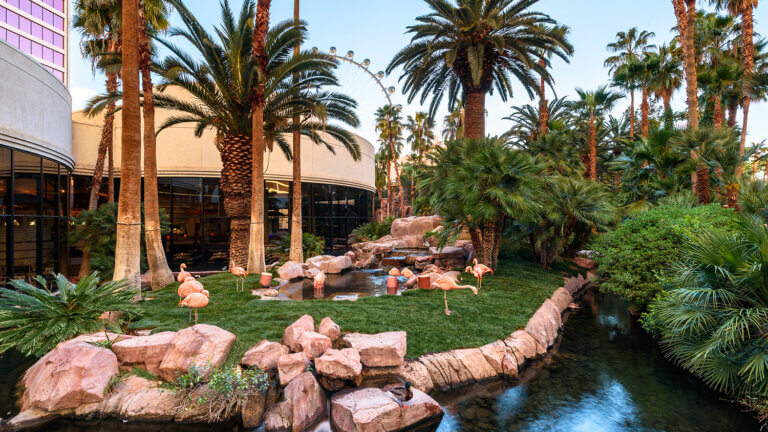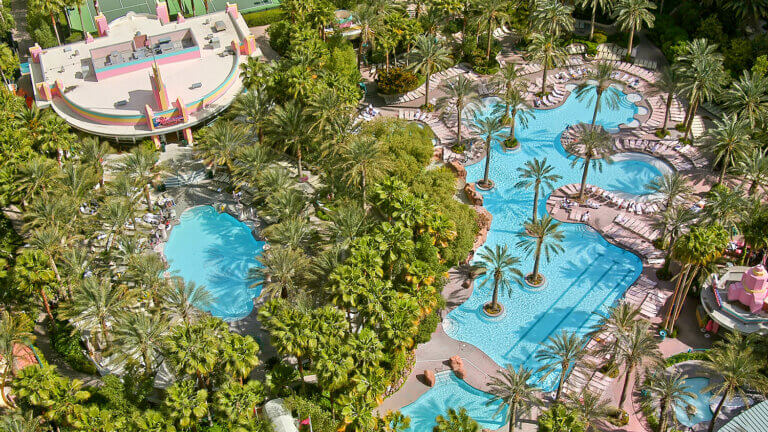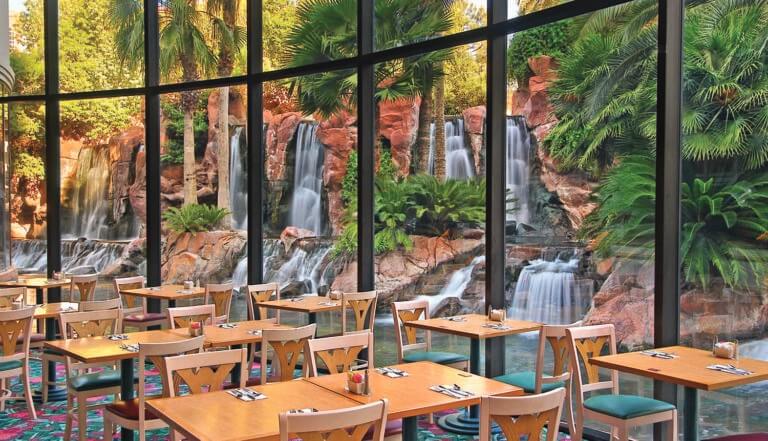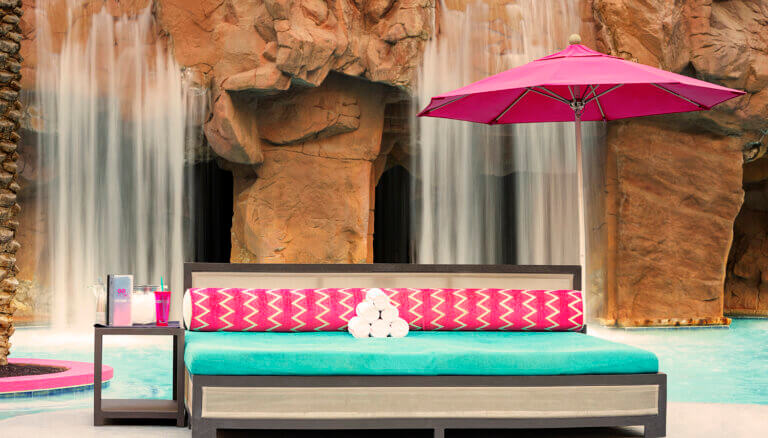 This Location: