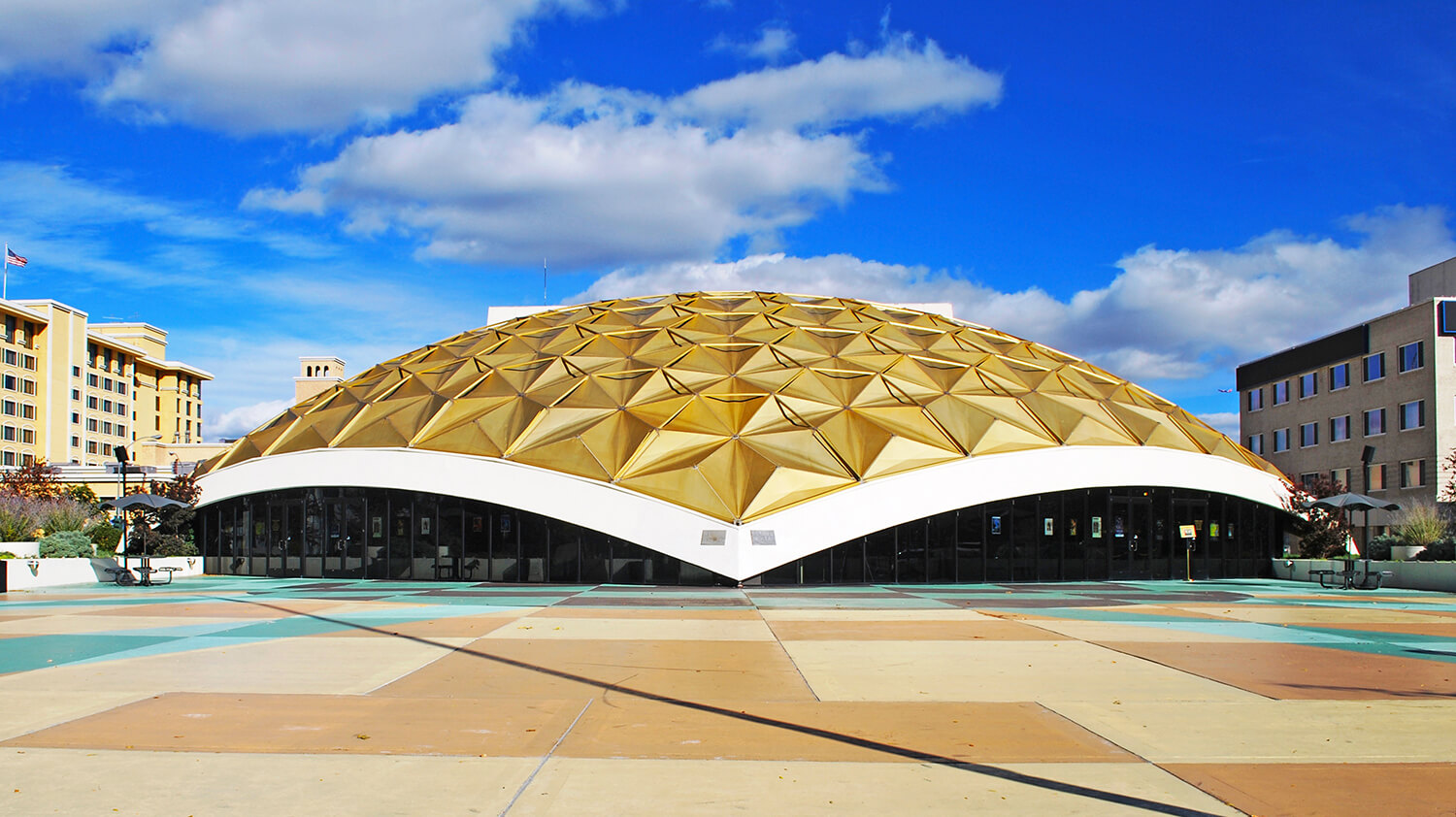 Reno Philharmonic Orchestra
While you're cruising around the Biggest Little City, be sure to get to know Reno's performing arts scene at the Pioneer Center for the Performing Arts. All types of live musicals, shows and performances come through here, but one of the best ways to experience Reno's largest performing arts venue is by catching a show performed by the resident Reno Philharmonic Orchestra.
Aside from being a permanent fixture on the Pioneer Center's calendar of events, the Reno Phil is northern Nevada's largest performing arts organization, performing musical genres that cater to everyone's tastes, while overseeing and operating the professional orchestra, a symphonic chorus, four youth orchestras, along with many educational and outreach programs. Together, musicians from these orchestras bring more than 60 live performances to life each year, in front of a 50,000-person crowd. Some of the Reno Philharmonic's signature events include a six-concert classical series called Classix, a holiday show called Spirit of the Season, Salute to 4th of July, Pops on the River, Bravo on the Beach, and beyond.
The gold geodesic domed Pioneer Center was first completed in 1967, with the Reno Phil first performing with permanent residency just two years later in 1969. Having been part of the Reno performing arts scene for more than 50 seasons, the staff, board members, community supports, Nevada Arts Council and National Endowment for the Arts continue to captivate audiences, garnering local and national attention.
Hours:
The Reno Philharmonic is a resident company of the Pioneer Center of the Performing Arts, located in downtown Reno. The Pioneer Center is open based on showtime schedules—be sure to visit the Reno Phil's website directly for more information about an upcoming calendar of shows and events. The Reno Philharmonic Box Office is open Monday through Friday from 9:00 AM to 5:00 PM.
Admission:
Admission to the Reno Phil varies based on seating and show. For the most up-to-date calendar of the Reno symphony schedule, upcoming shows and events with associated seating maps, availability and pricing, visit the Reno Phil's website directly or dial (775) 323-6393.
This Location: