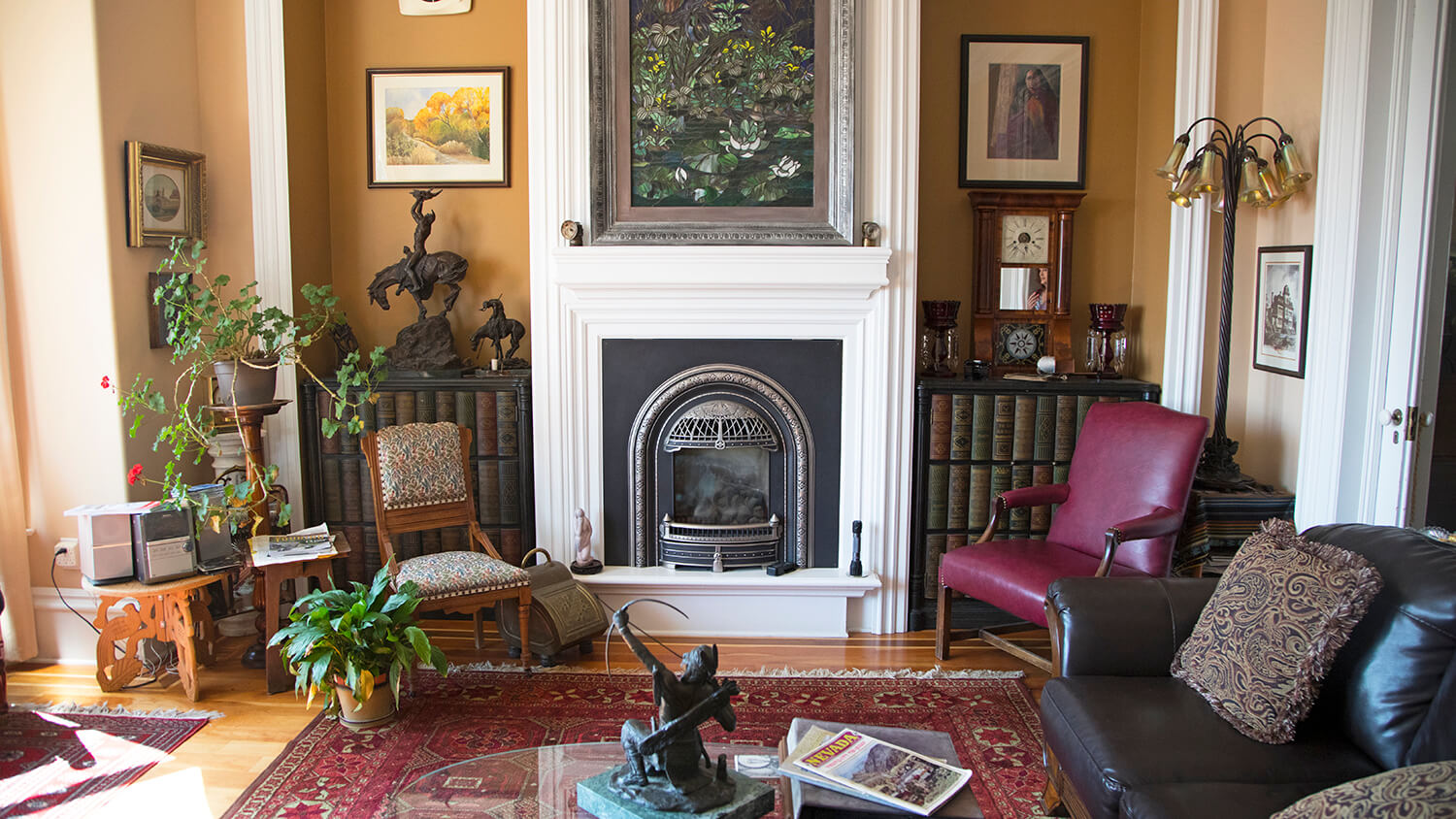 Cobb Mansion Bed & Breakfast
What better way to immerse yourself in the unmatched rough-and-tumble history of Virginia City than staying in an 1800s era bed and breakfast? At the Cobb Mansion Bed & Breakfast, visitors can expect to find over-the-top comfortable private accomodations, paired with immaculate historic renovation. Book a nights stay in the Mark Twain or Julia Bulette-themed rooms, and spend the weekend basking in the era-specific architectural features and amenities this unique luxury bed and breakfast swiftly offers.
A LITTLE HISTORY
This stunning victorian home was originally owned and built by Herman J. Harris, who purchased the land after most of Virginia City was burned to the ground during the 1875 fire. Listed on historical records as a "Tobacconist", Harris owned a prominent cigar shop in Virginia City, and raised his family in this home. He lived here until 1833, when William Cobb purchased the home, in the middle of The Great Depression. Though hard to believe when visiting the Cobb Mansion today, he purchased the home for a mere $300. The Cobb Family did the same as the Harris', raising a family over the span of several decades, until it changed hands again and was eventually sold to Connie Carlson in the 1970s.
Connie, who also operates the Silver Queen in Virginia City, owned the Cobb Mansion for 26 years before selling it to Paul Yandre and Jeff Teague in 2004. The property was in great condition considering it had been a functioning home for over 100 years, but Yandre and Teauge are responsible for remodeling the home as a functional yet historically perfect bed and breakfast. Here's the funny part: they recently retired, and sold the property BACK to Connie!
STAYING AT THE COBB MANSION TODAY
Today, the Cobb Mansion boasts a foyer, formal parlor, family parlor, formal dining room, kitchen, butler's pantry, six bedrooms, seven bathrooms and an office. Hardwood and marble floors are throughout the house as well as period tiled bathrooms. A working wood cookstove is in the kitchen, as well as an "Aga" range from England and "Shaw & Co." 1897 porcelain sinks. The Butler's Pantry features a "Mini Aga", as well as another 1897 porcelain sink.
The family parlor still has its original wainscot paneling and the formal parlor has an impressive Victorian fireplace and Tiffany-style panel over the mantel. The original mahogany stair railing welcomes the visitor to the upper floors where the Harris Suite, Carlson Room, and Beebe Clegg Room are located. The Julia Bulette room is located on the first floor, and recommended for those who have difficulty with stairs.
RATES AND RESERVATIONS
For more detailed information on availability, pricing, and how to reserve your room in this historic hotel, dial 775-847-9006 or visit cobbmansion.com.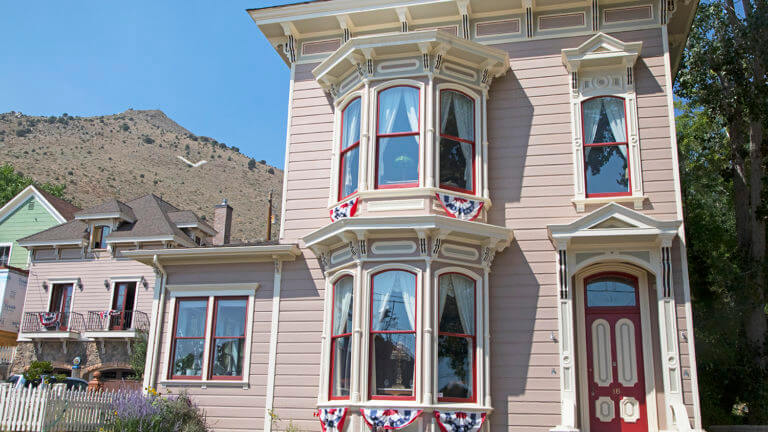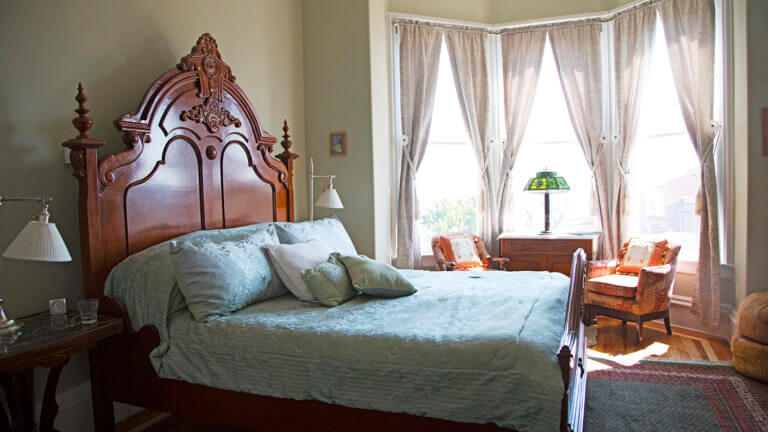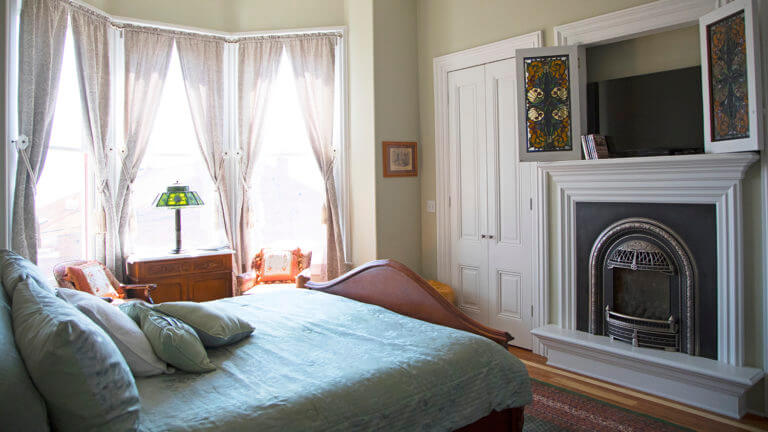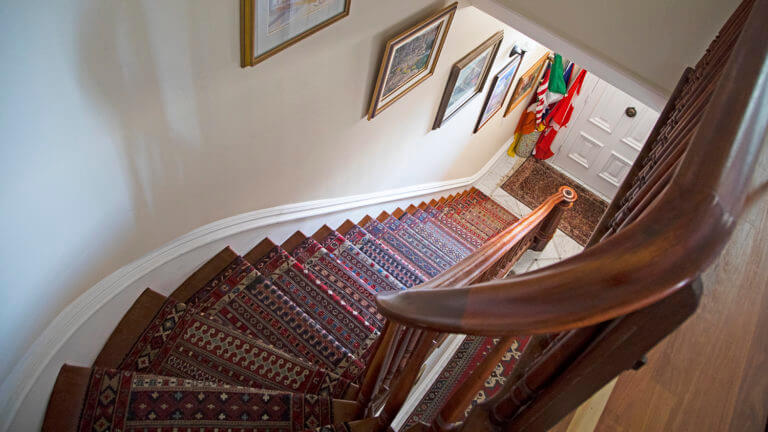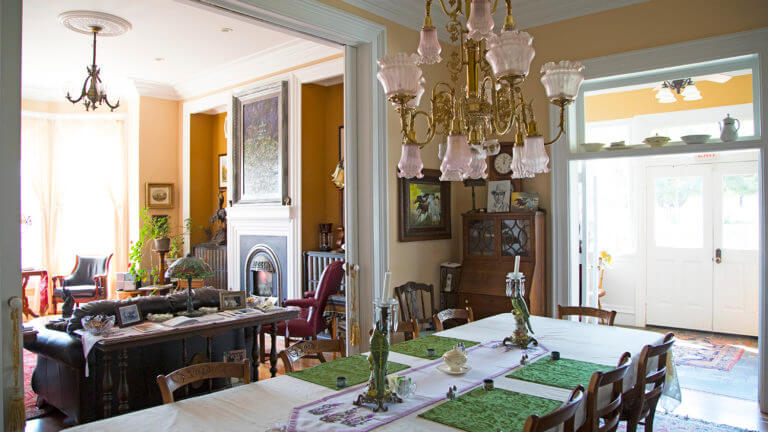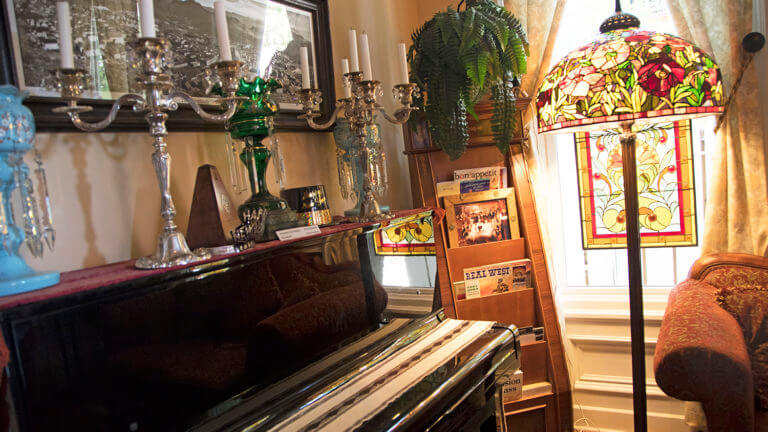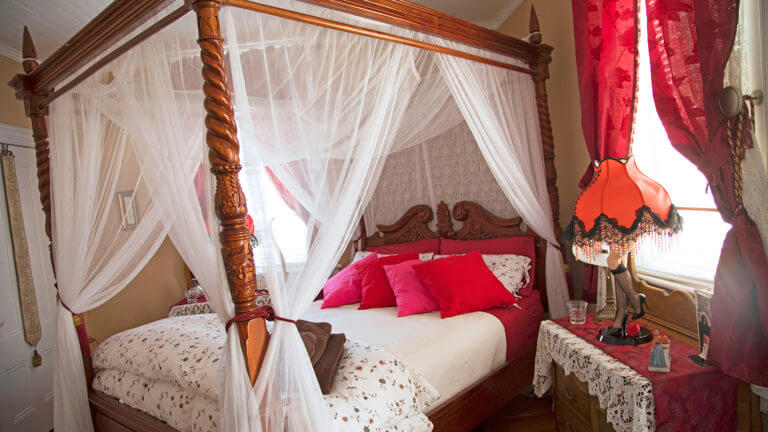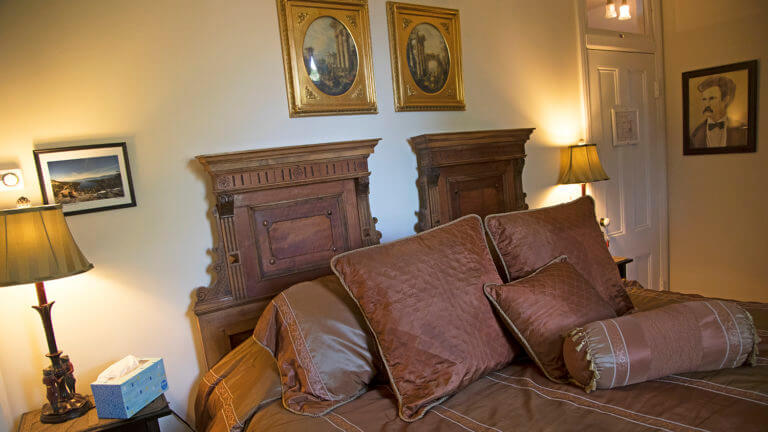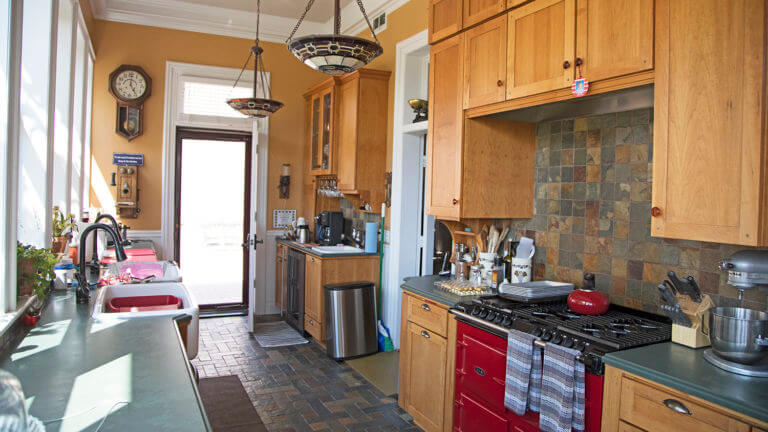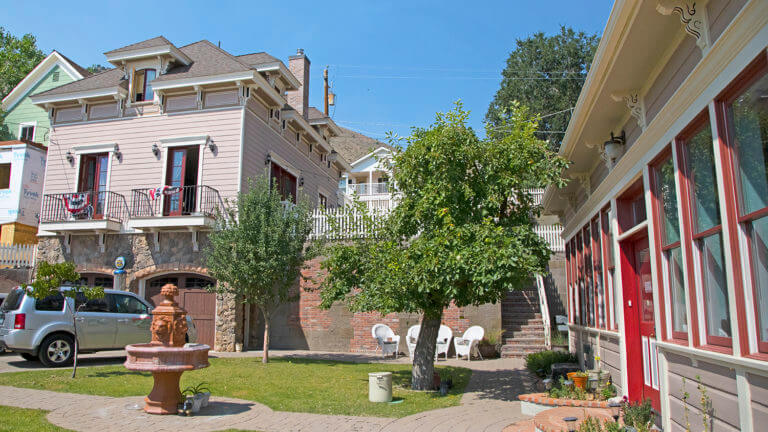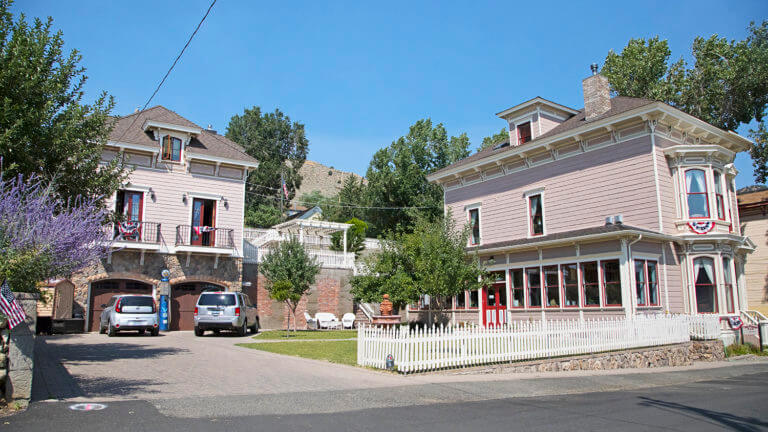 This Location: