America's Most Beautiful Bike Ride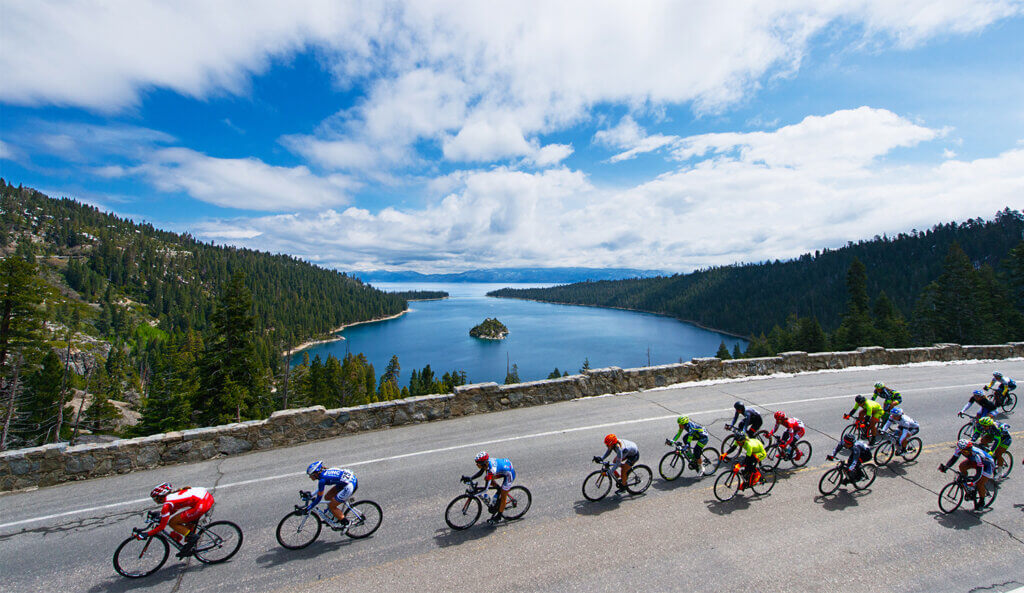 Photo Credit: Jon Paul/LTVA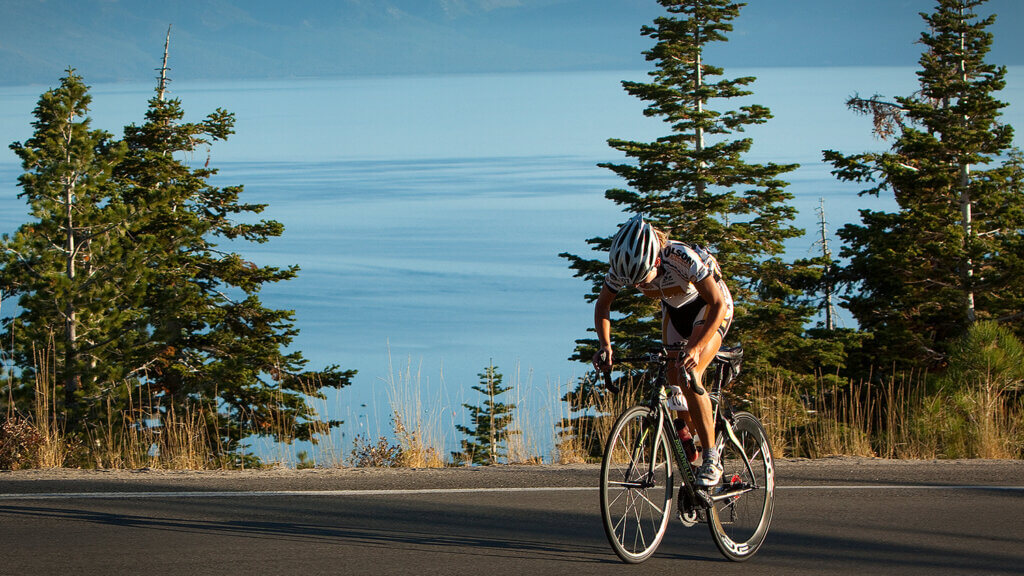 Photo Credit: Dan Thrift/LTVA
Ready to get to know the world's most spectacularly scenic alpine lake one mile at a time? Each summer, thousands of cyclists throughout the West descend upon state line-straddling South Lake Tahoe for the bike-it list ride of their lives along Lake Tahoe's shoreline. Part of the South Lake Tahoe events scene for nearly three decades, each cyclist raises money for the Leukemia and Lymphoma Society for their largest fundraiser in the nation.
Part of the Bike of the West organization, choose from three different courses around Lake Tahoe. Ride distances include 100 miles, which circles the lake and Truckee, CA; 72 miles, which circles all of Lake Tahoe; and 35 miles, which begins in North Lake Tahoe to the finish line in Tahoe South. Some special geographical highlights include a challenging 800-foot climb overlooking Emerald Bay, and a 1,000-foot climb to Spooner Junction. There are also many short rolling ascents and descents, totaling in 4,024 vertical feet elevation gain, with overall altitude ranges from 6,300 feet to 7,100 feet above sea level. No matter which ride you land on, all three circumnavigate the Jewel of the Sierra clockwise, offering up unforgettable views and riding conditions.
As part of registration, each rider must commit to raising at least $1,600 to fund research to discover a cure, with additional discounted room night incentives for larger fundraising commitments. No matter which ride distance you choose, all three courses finish in South Lake Tahoe at the Hard Rock Hotel near Stateline, NV. Each registrant will receive a welcome packet with an event t-shirt, water bottles and other premium items, along with access to rest stops, lunch and post-ride meal, first-aid medical services, and top-tier event support.
For more information on America's Most Beautiful Bike Ride, and other Bike the West events like OATBRAN and Tour de Tahoe, get in touch with event organizers directly at 1-800-565-2704.
More Details
Show More Details