Lake Tahoe Shakespeare Festival
7:30pm - 10:00pm daily
$17.00 – $440.00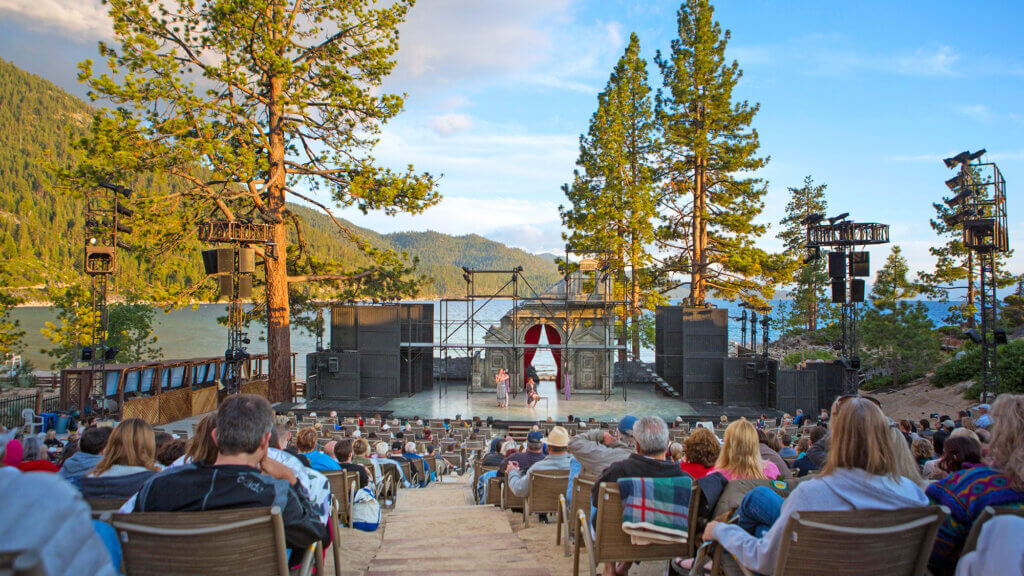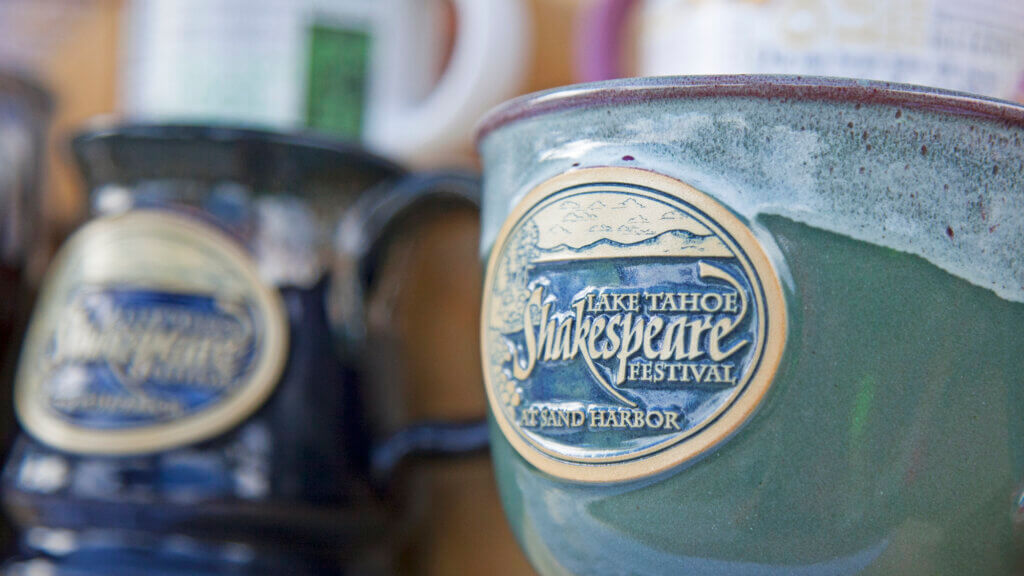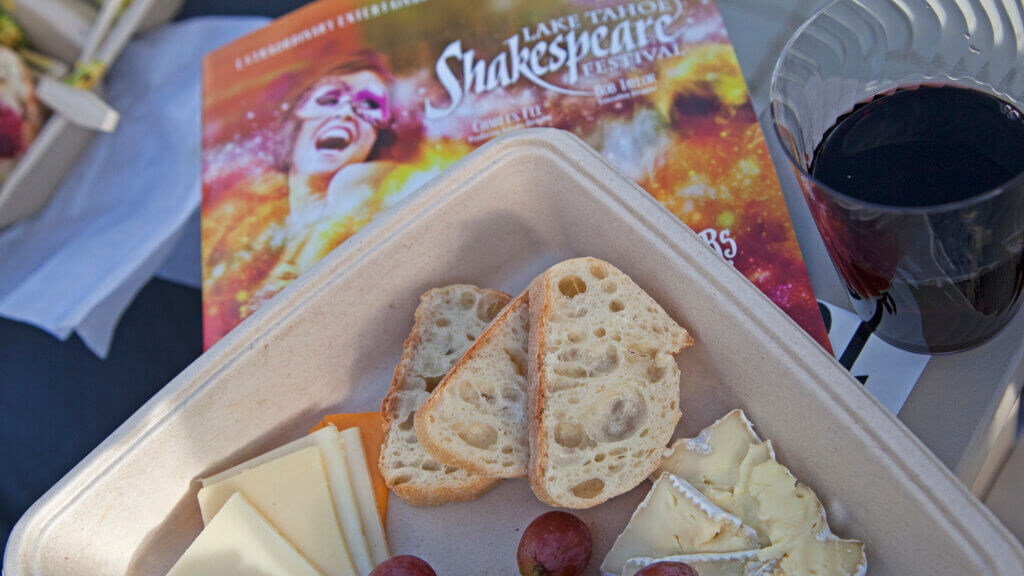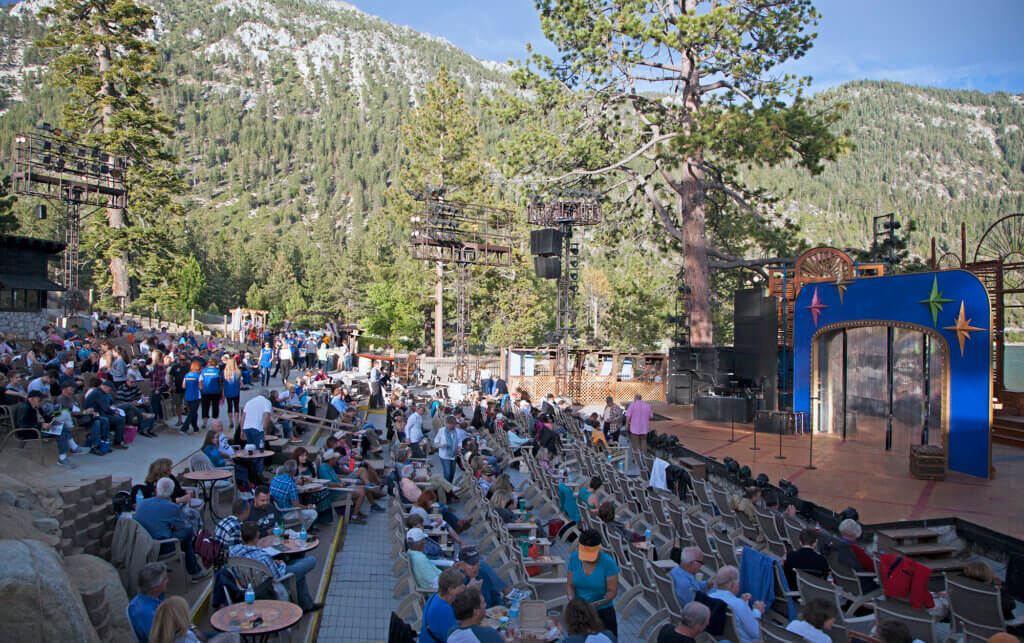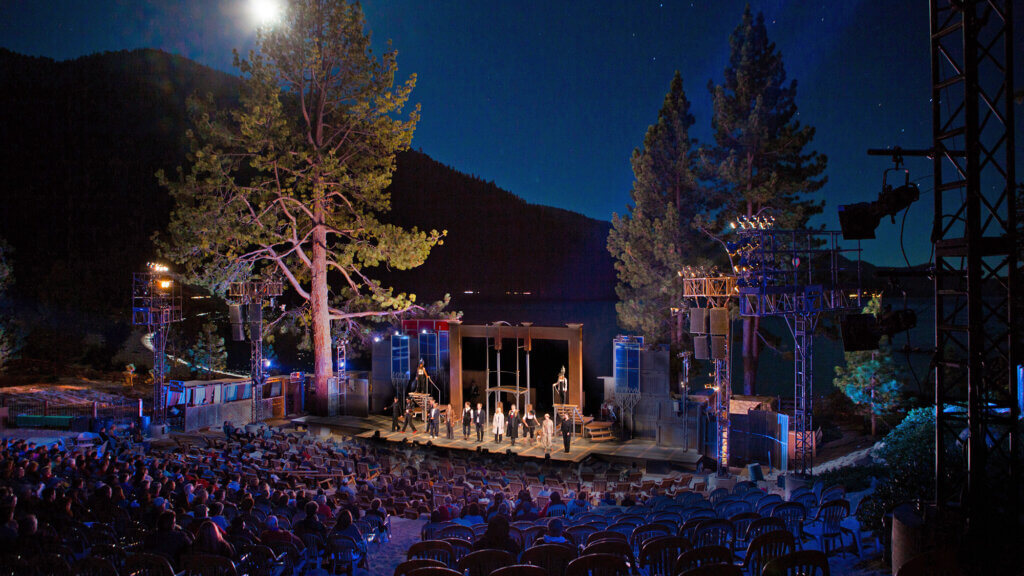 Experience classic Shakespearean theater outdoors – the way it was meant to be – at the spectacularly scenic Sand Harbor on Lake Tahoe's East Shore in Incline Village. Every summer, the Lake Tahoe Shakespeare Festival brings award-winning performances to an exceptional setting at majestic Lake Tahoe, the "Jewel of the Sierra Nevada," seven nights a week.
The Shakespeare Festival Experience at Sand Harbor, Lake Tahoe
There's nothing quite like the experience of dipping your toes in the sand and sipping a glass of wine as world-class Elizabethan theater is performed on arguably the world's most scenic stage. And that's exactly what happens when the Lake Tahoe Shakespeare Festival brings the Bard to life on the shores of Lake Tahoe at Sand Harbor.  With performances held every evening from July through late August, the Lake Tahoe Shakespeare Festival is a must-have summer experience.
Dining at the Lake Tahoe Shakespeare Festival
Complement your Lake Tahoe Shakespeare Festival experience with al fresco dining from Shakespeare's Kitchen. You can pick up casual fare and drinks for a pre-show picnic in the dining area or at your seats, then enjoy dessert when the stand reopens at intermission. Patrons are also welcome to bring their own food into the festival – small coolers and backpacks are allowed in select seating sections, as long as they fit under your seat. And one word of advice? Try to limit or outright avoid glass and other "breakable" items to help keep the beaches safe for current and future visitors! 
Click here for complete details about this year's performances, important parking information, and frequently asked questions.
More Details
Show More Details