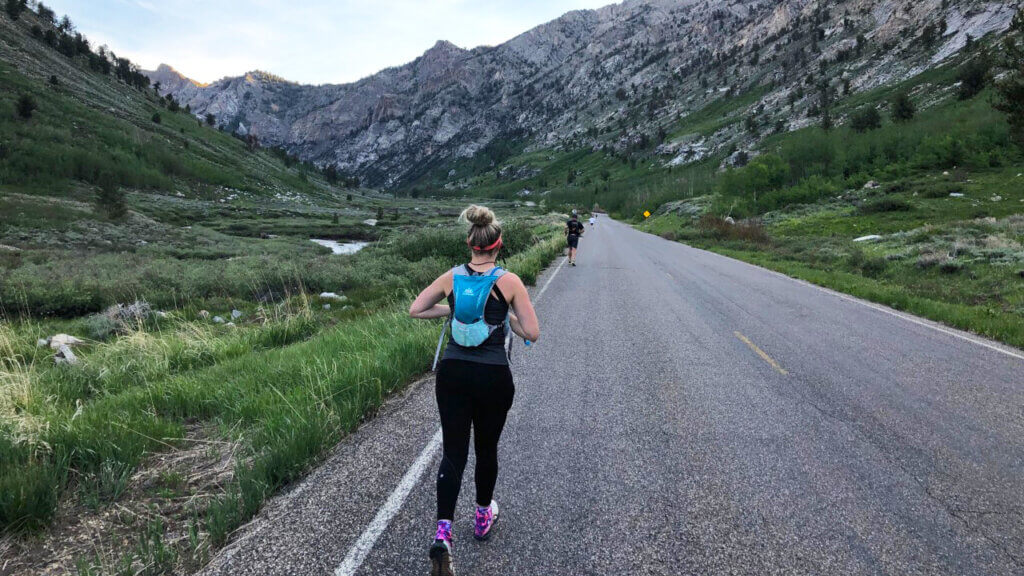 There's no better way to get to know the spectacular Ruby Mountains countryside than immersing yourself within its glacier-carved canyons, wildflower cloaked trails, glimmering alpine lakes, and pristine forests. One of Nevada's most scenic marathons, join in on the Ruby Mountain Relay and Ruby Mountain Trail Running Ultra for a race in the Rubies you won't forget.
The Ruby Mountain Relay is typically held the third weekend in June each year, covering 184 miles of running on paved and well-maintained back roads in and around the Ruby Mountains. Assemble your team, then take your pick between the marathon, and marathon relay, made up of 5-person teams over the course of 26 miles. If you're ready for the entire relay, the course begins at the Lamoille Canyon Scenic Byway turnaround, down into Lamoille, through Jiggs, up and over Harrison Pass, down into Ruby Valley and the Ruby Lake National Wildlife Refuge, up and over Secret Pass and into Starr Valley, and finishing at in the East Humboldts in Wells. In other words—a good chunk of the Rubies Route road trip on foot!
If you're up for a grittier adventure, sign up for the Ruby Mountain Trail Running Ultra, usually happening the first weekend in August. This race is a 55-mile trail ultra relay, where teams of 1-6 people can walk, hike, or run relay-style on three different legs that start and finish at the Lamoille Canyon Scenic Byway turnaround. Teams run all day until each member has completed all three trails, or the 55 miles. Skill and experience doesn't matter, as long as you train ahead of time. More FAQ-style information can be found here.
No matter which race you end up in, registration package benefits are sure to satisfy, with free breakfast served all day to every participant, hot cocoa, frozen treats, fruit, chips, s'mores and more. Red Cross first aid tents are available throughout the course, along with portable toilets, water, a designated sleeping/camping area, and parking. All finishers will be awarded a tee-shirt, and car decal! For more info on the Ruby Mountain Relay or Trail Running Ultra, get in touch with race coordinators directly here.
More Details
Show More Details