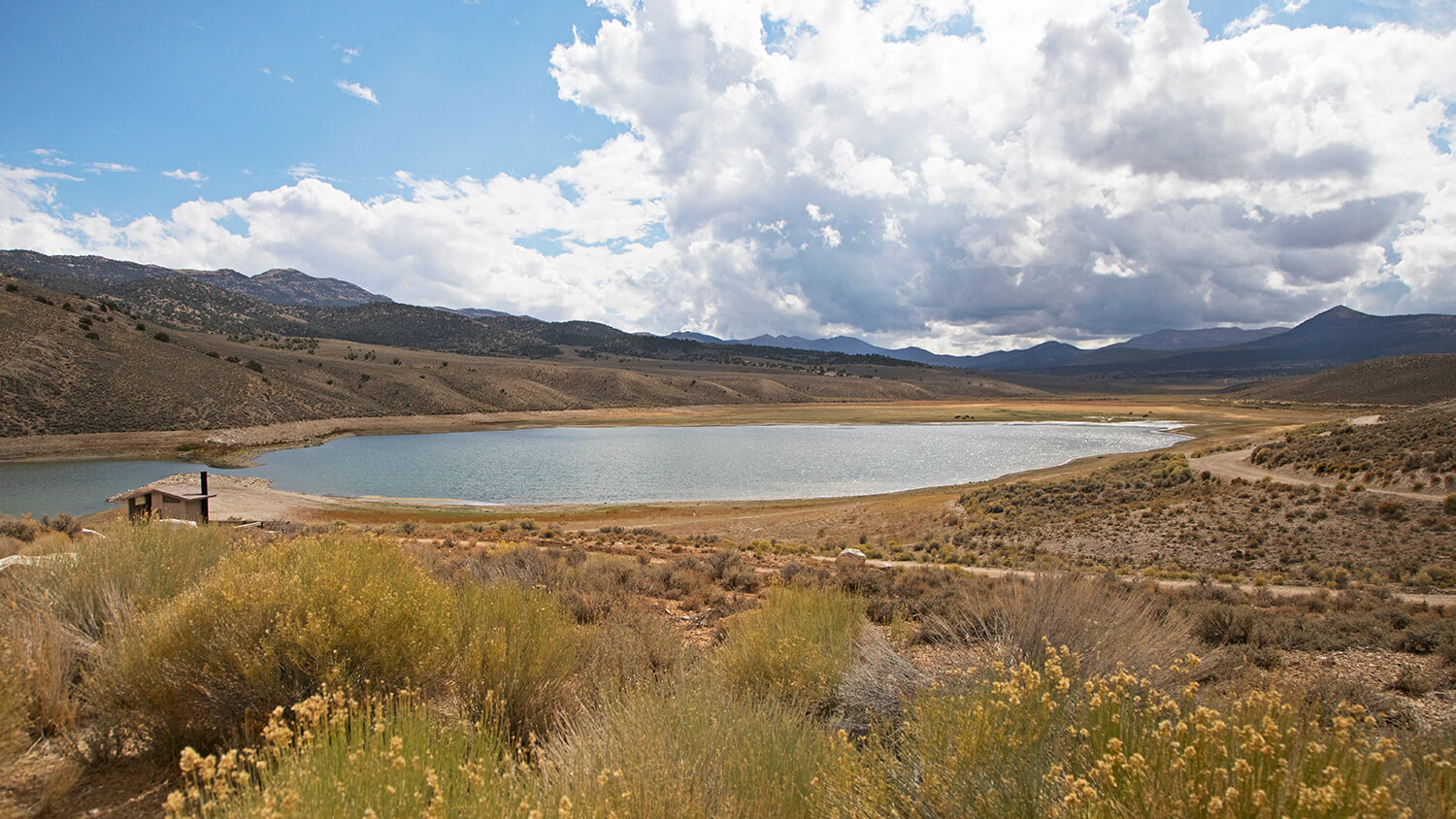 An incredible little reservoir not far from Ely, Illipah is a perfect high desert escape with great fishing and camping, and in close proximity to the area's best ghost towns, too. Situated at the base of the White Pine Range, Illipah Reservoir is nestled in the foothills along with some of Nevada's more noteworthy ghost towns: Hamilton, Belmont Mill and Treasure City. Known as some of the purest silver strikes in Nevada, the history in the region runs deep. Though the reservoir is directly adjacent to modern day U.S. Highway 50, the original route ran on the opposite side of the reservoir. If you're a Loneliest Road in America fan or love exploring Nevada ghost towns as much as we do, there's lots to be embraced in the area.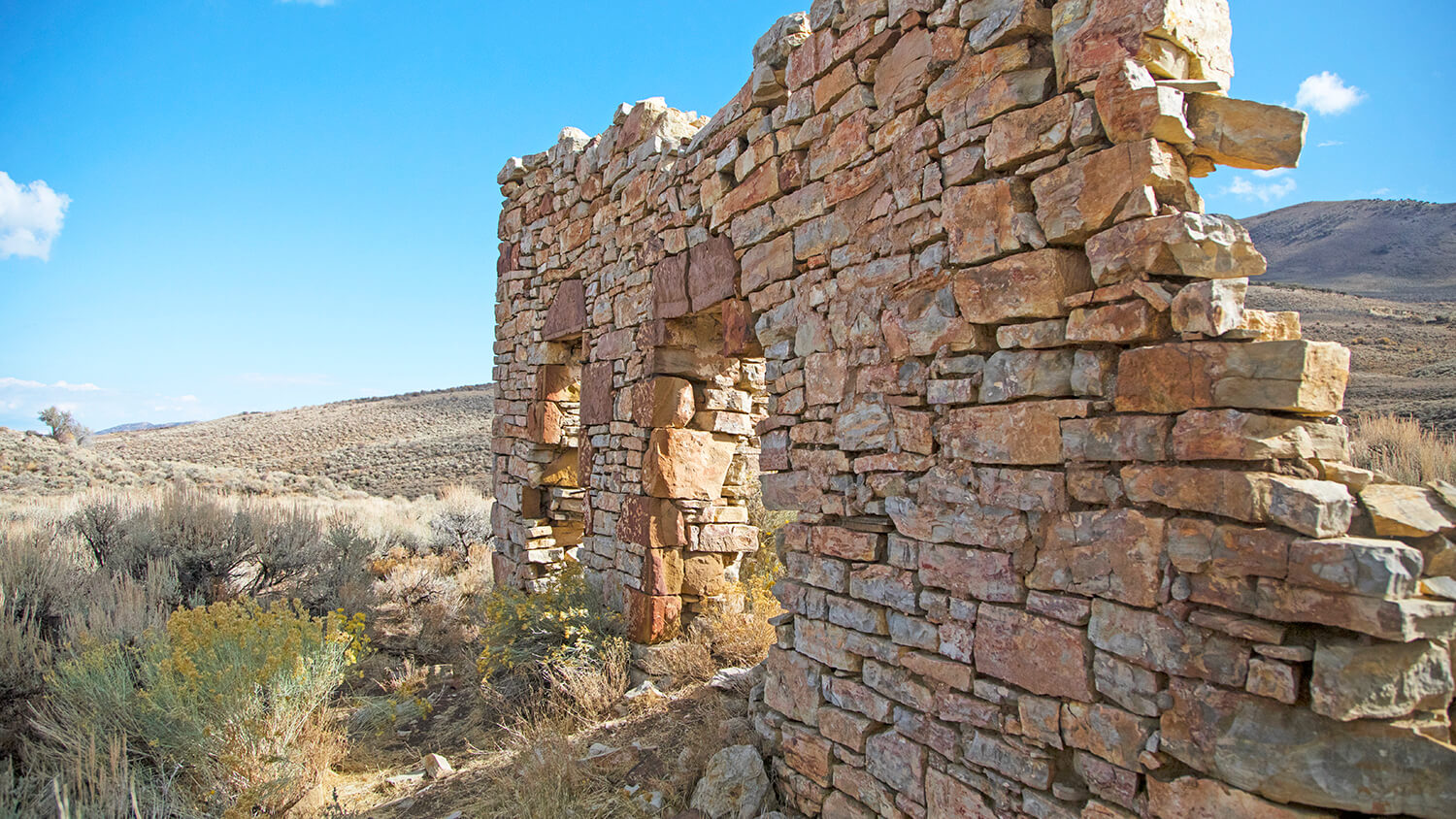 Aside from exploring some impressive 1860s-era history in the region, other popular summertime activities at Illipah are camping and fishing. Though hard to believe, Illipah sits at the same elevation as Lake Tahoe which means spending summers here tend to be perfect. This man made reservoir is stocked twice annually with rainbow trout, and a self-sustaining population of brown trout also call Illipah home. Good fishing is the reason most locals flock to Illipah, but that's not just restricted to the summer months. The lake's high elevation makes for stellar ice fishing during the months of December thru February.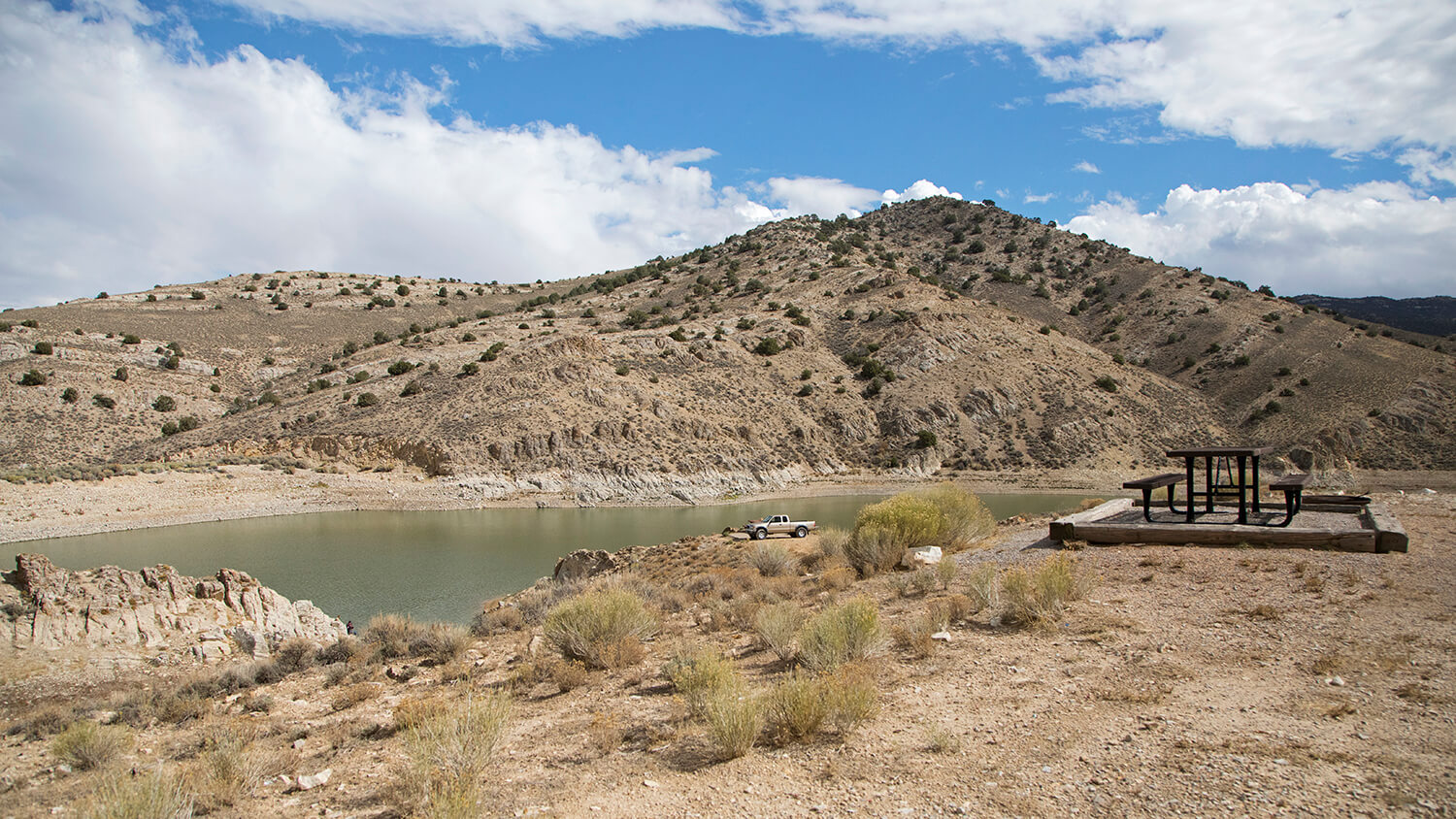 Keep an eye out for 15 established campsites surrounding the reservoir, each equipped for large trailers and RVs, picnic tables, a fire ring and shade structures. Primitive restrooms and trash cans are available, but no potable water.
GETTING THERE
Illipah reservoir is about 40 miles west of Ely on U.S. Highway 50, or the Loneliest Road in America. From downtown Ely, the reservoir is a straight shot west, about 45 minutes out. The turnoff for Illipah is clearly marked—keep an eye out for brown highway signs indicating the turnoff to the south of Highway 50. Continue 0.1 mile to a road junction, turn left, and continue 1.3 miles to the campground. For more information about Illipah Reservoir, contact the Ely BLM District Office at (775) 289-1800.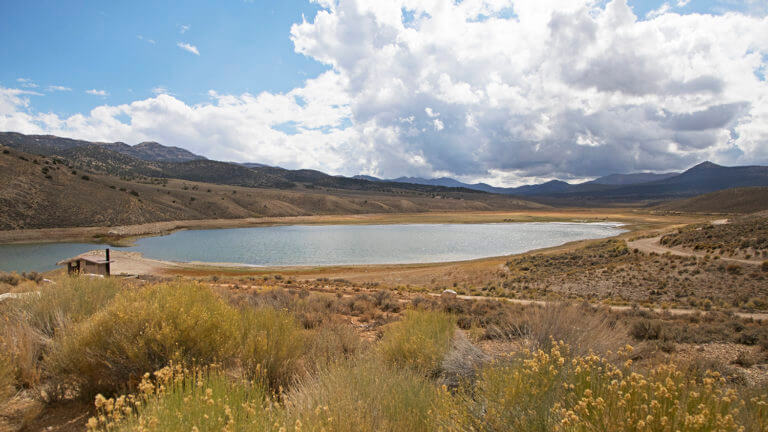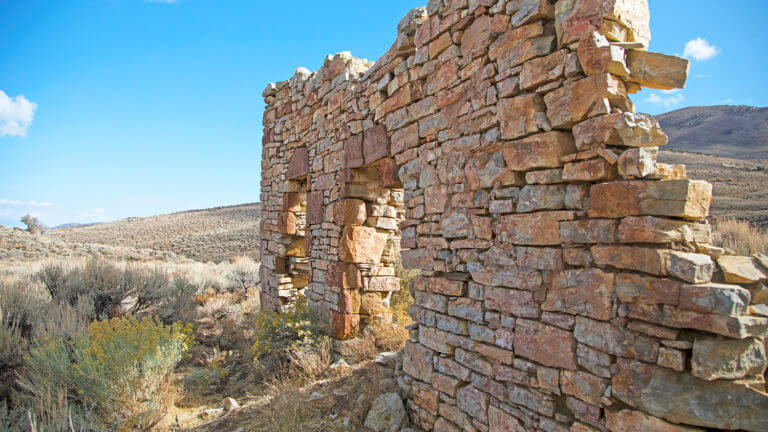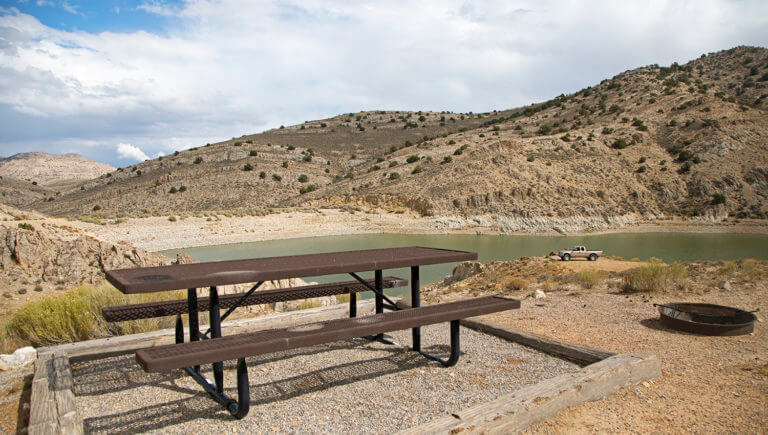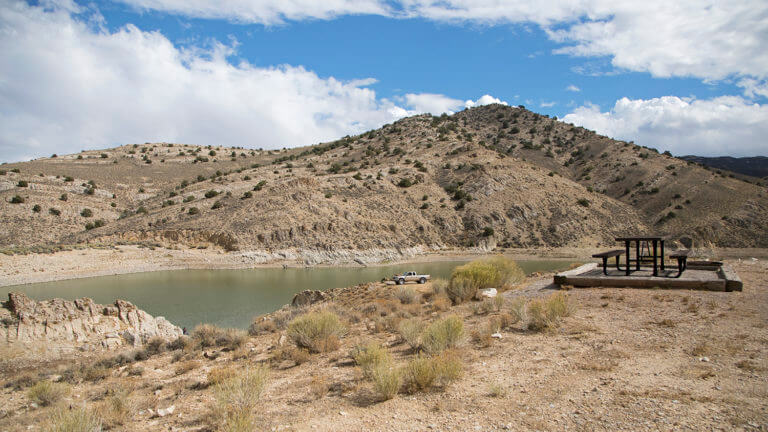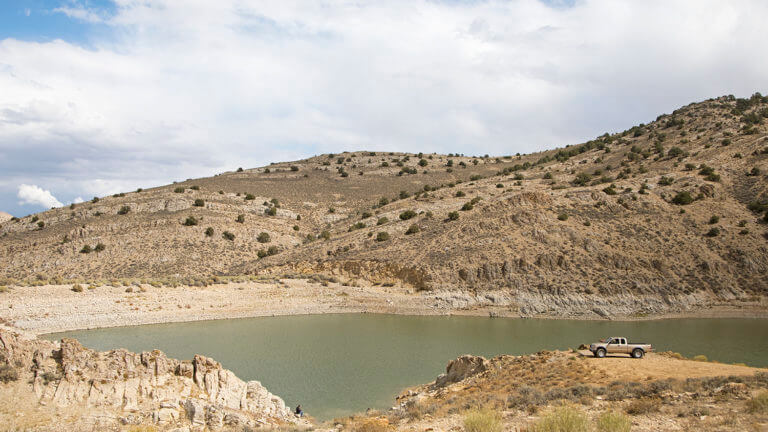 This Location: