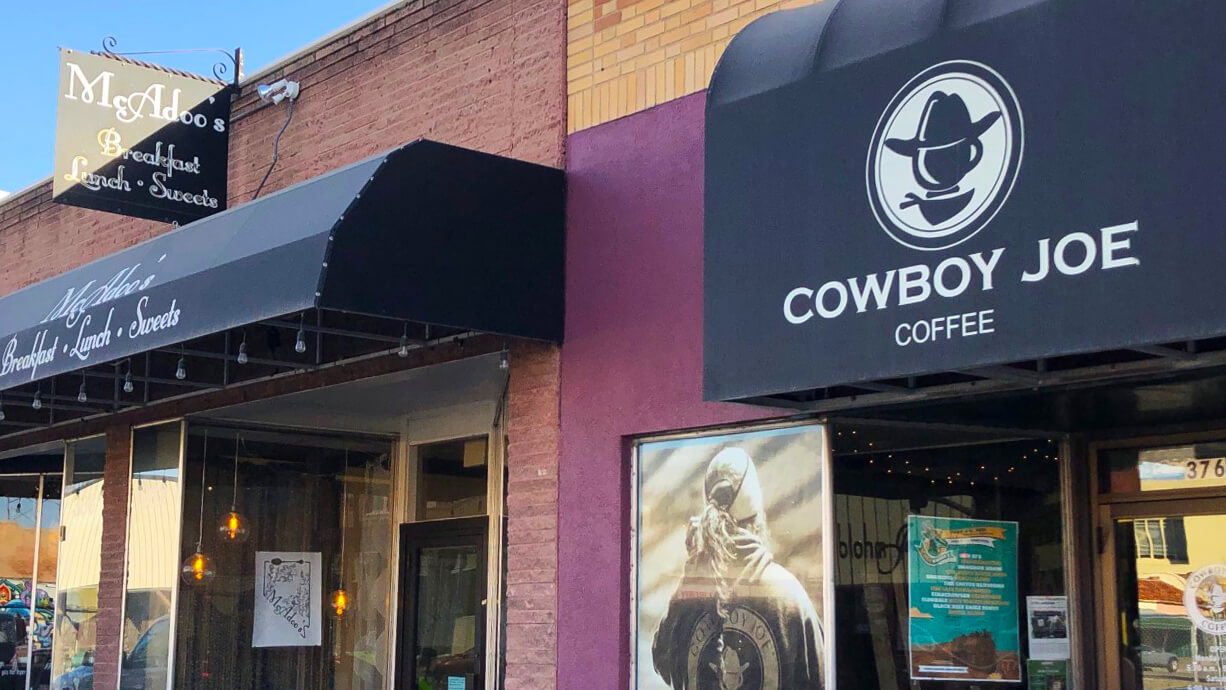 As you're road trippin your way through the Cowboy Corridor, be sure to swing through McAdoo's for a breakfast of lunch lineup you won't be forgetting about anytime soon. Situated in the heart of historic downtown Elko, this locally owned and operated restaurant knows how to bring a breakfast and lunch menu alive, thanks to menu items like applewood smoked bacon-fried egg-avocado toppled butter croissants, chorizo scrambled burritos, fresh Belgian waffles with to die for lemon syrup (seriously, trust us on that one) and daily quiche specials. And that's just breakfast.
For lunch, order up faves like blue cheese bison burgers, tilapia fish tacos with a cilantro lime spread, grilled chicken sandwiches on garlic ciabatta buns, among many more tasty options. The imagination doesn't stop with fresh salads and daily soup specials, and McAdoo's does a great job of offering vegetarian options along with other dietary preferences. Order up a lavender lemonade or blackberry arnold palmer, or choose from a stout selection of fine wines, local draft beers, and specialty cocktails. Before you hit the road, grab a cookie, slice of cake or pie, and other made-fresh-daily sweet treats.
Hours:
McAdoo's is open seven days a week for breakfast and lunch, from 7:00 AM to 3:00 PM daily.
This Location: