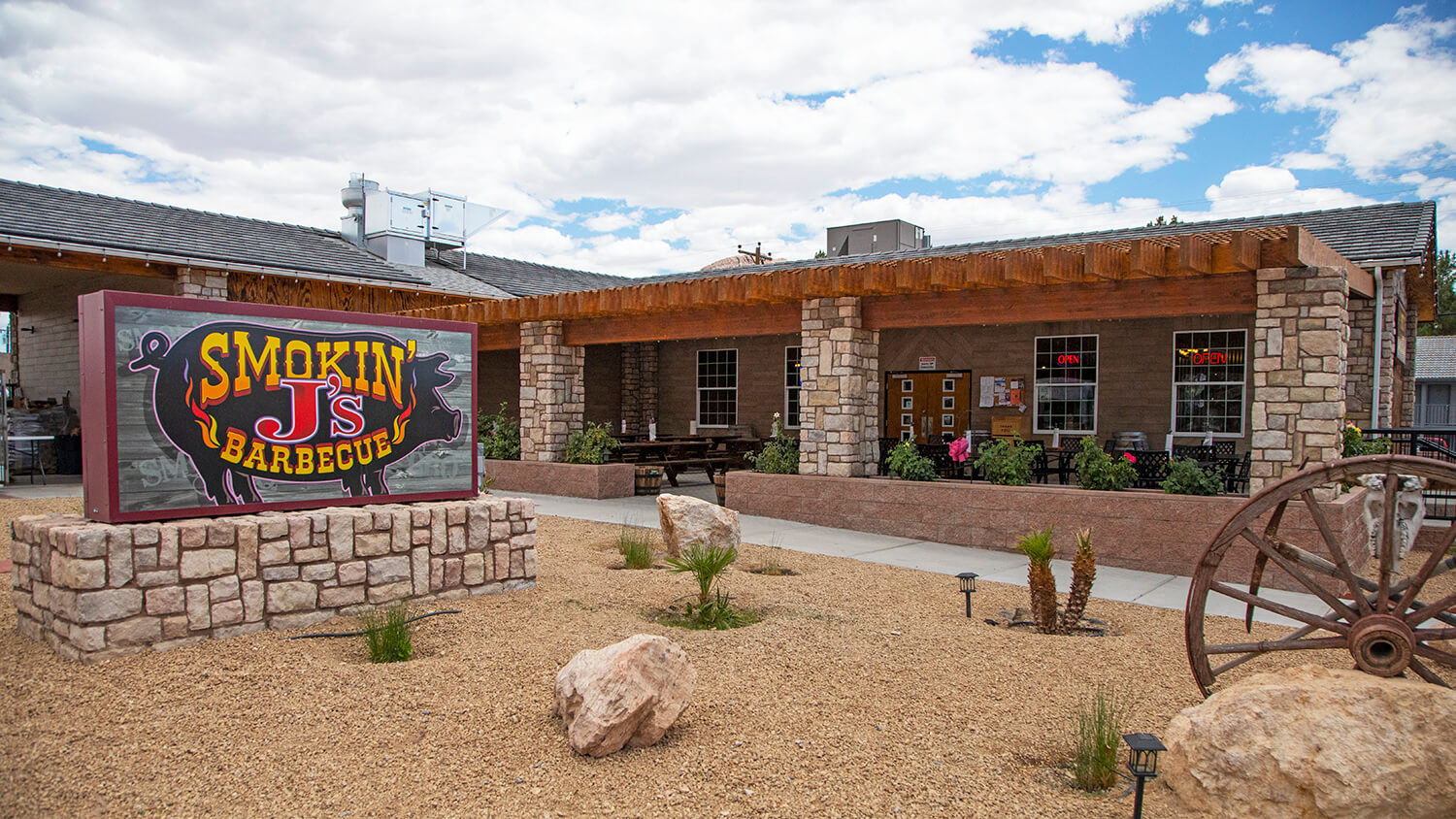 There's no better way to fuel up for your Death Valley Rally discoveries than some of the best barbecue in this corner of the Silver State. Tucked in the heart of historic Beatty, get your hands on slow smoked barbecue staples like tender pulled pork, brisket smoked to perfection, flavor-loaded rib tips, juicy jalapeno cheddar sausage and more.
As one of the newest restaurants to the Beatty scene, Smokin J's is located along US Highway 95, which makes grab and go quick and easy. Smokin J's also offers tons of great indoor and outdoor seating, with enough space to kick back and enjoy this historic mining town for the afternoon, too. A major fave among Beatty locals, get your hands on a distinctive selection of sandwiches, burgers, or build your own BBQ plate. Turn any barbecue into a fresh salad, and don't forget to enhance those smoky flavors with made-fresh-daily potato salad, coleslaw and jalapeno mac 'n cheese. No matter where you land, everything on Smokin J's packs a flavorful punch, so be sure to stop by on your #NVRoadTrip—you'll be glad you did.
Hours:
Smokin J's Barbecue is open seven days a week from 11:00 AM to 9:00 PM.
This Location: