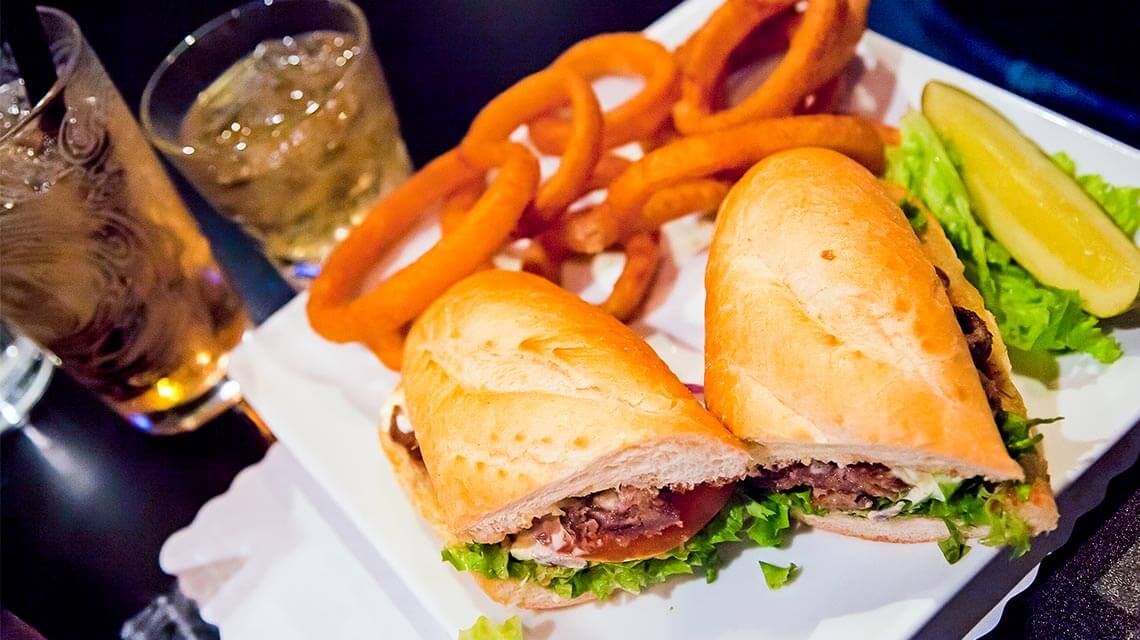 The Dillinger Food and Drinkery
Gourmet burgers, craft beer, full bar, excellent wine list… all in the heart of Boulder City. The food menu has all the great bar classics, from BBQ beef brisket to a giant platter of chicken wings and nachos. The burgers are where the menu really gets fun with names like The Dillinger (cheese, bacon, BBQ brisket), The Baby Face Nelson (topped with baked brie and fig marmalade), The Bugsy (cheese, bacon, grilled onions), The Bonnie Melt (grilled rye topped with cheese and grilled onions), and The 45 Special (cheese… lots of cheese). Feeling dangerous? Order The Widow Maker – a Dillinger stacked two high.
The bar boasts brews from some of the best breweries in the West, including Sierra Nevada, Deschutes, Lost Coast, and Rogue. The bar maintains a constantly revolving craft beer list as well.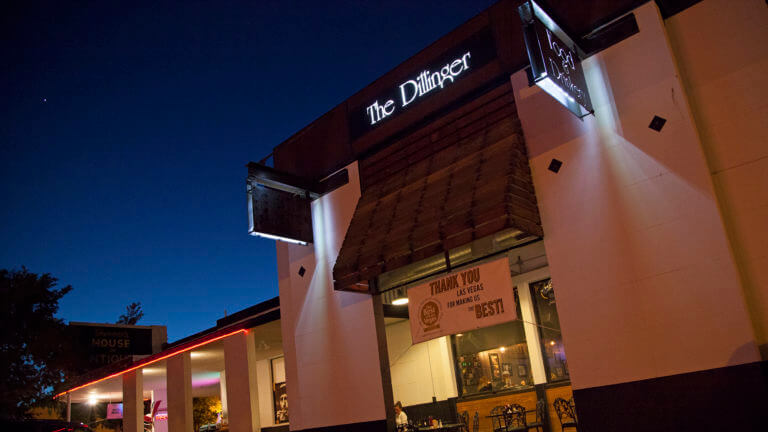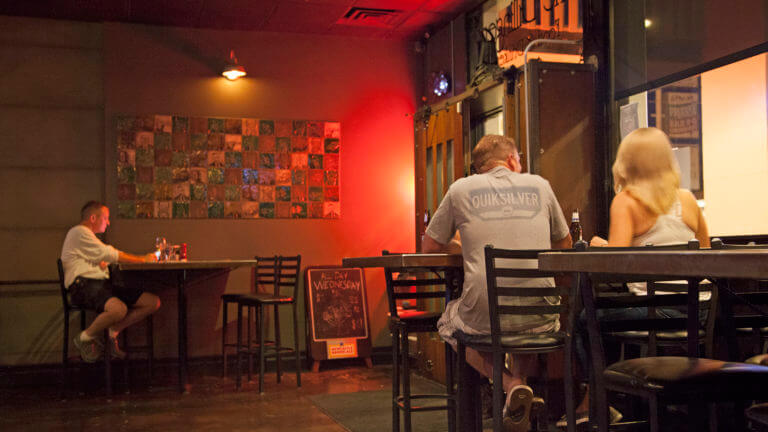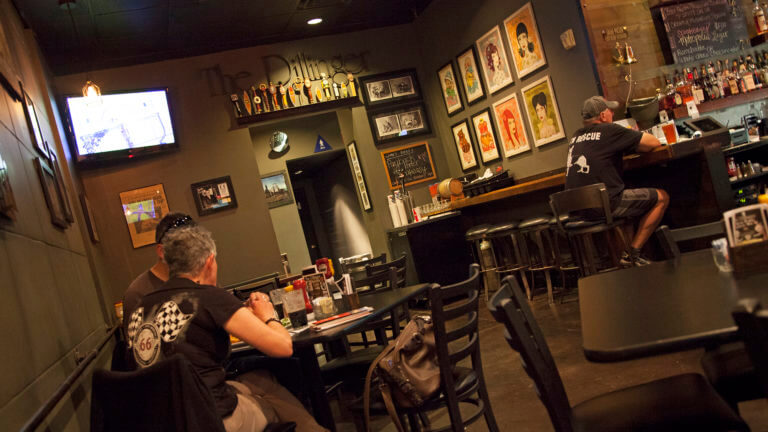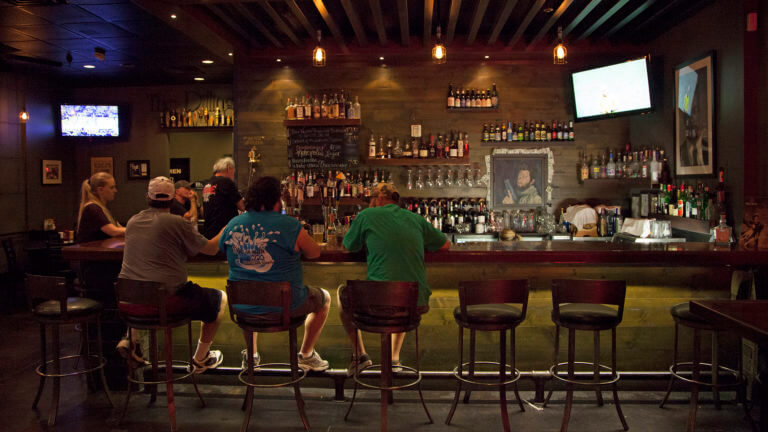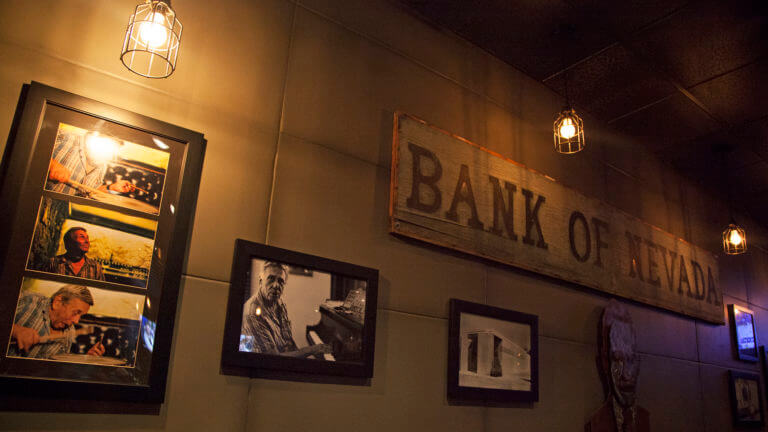 This Location: