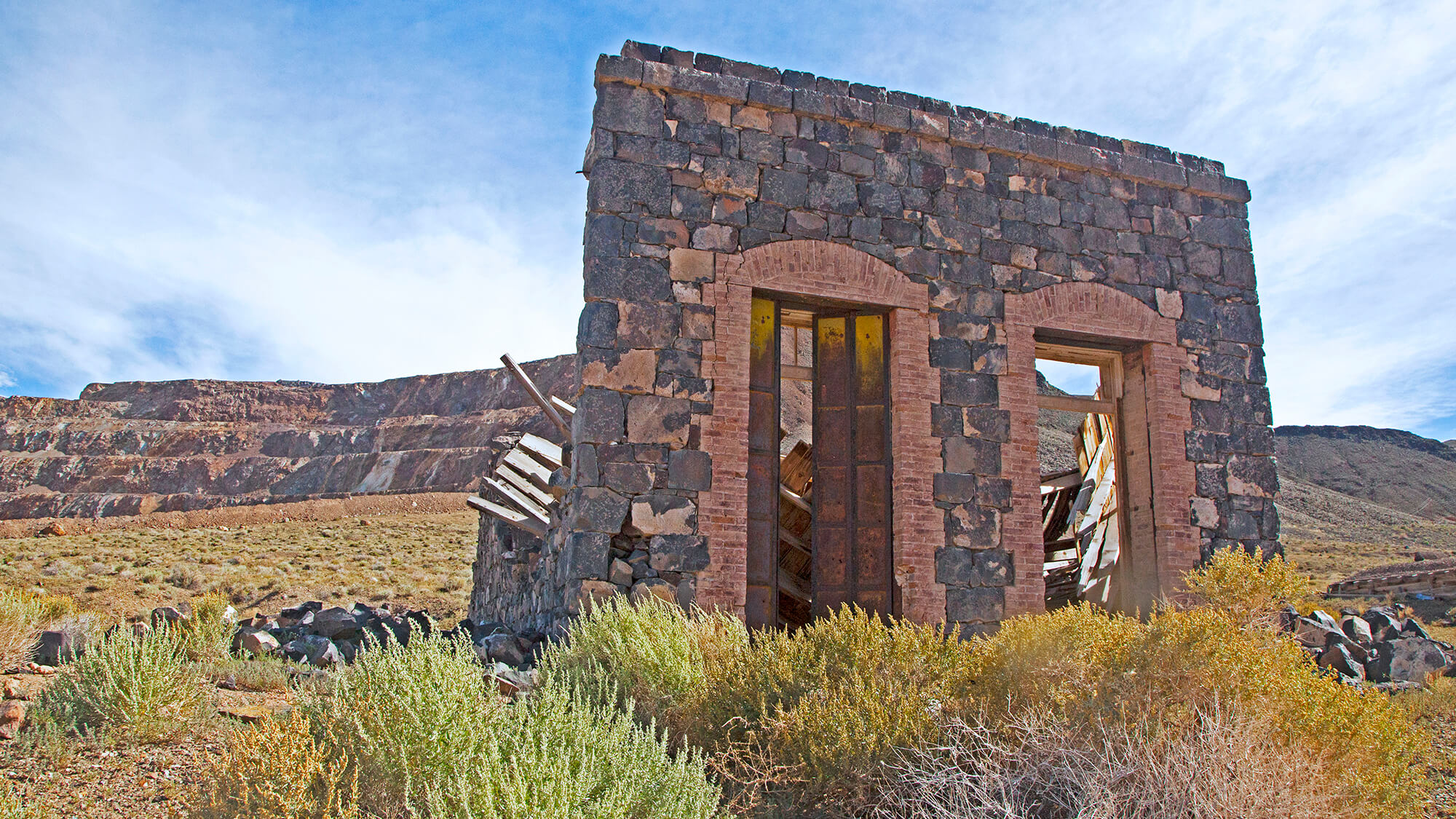 There's no better way to get to know the spirit of the Silver State than within a ghost town great that solidified its sterling reputation. Nestled within mineral-rich mountains south of Hawthorne along the Free-Range Art Highway road trip, discover a history-packed Nevada ghost town within easy highway access at the historic silver mining town of Candelaria.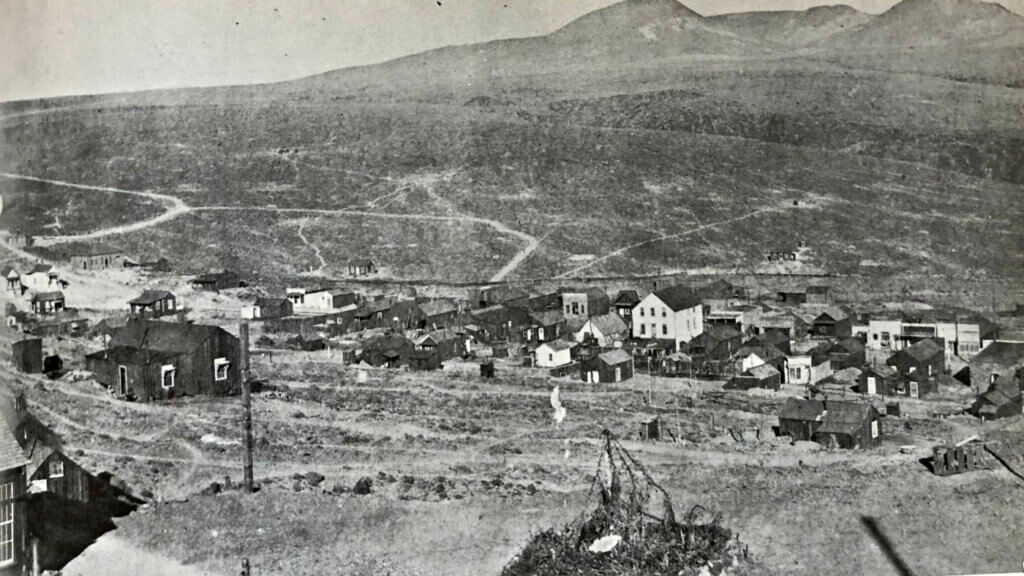 Founded in 1864—the same year Nevada officially became a state—the rich silver deposits within Candelaria were first discovered by Mexican prospectors searching for gold and silver in southwestern Nevada. Within a few short years, this modest mining camp exploded into the most productive mining district in all of southwestern Nevada, beckoning silver hungry prospectors and their families from all over Nevada, and the West. Candelaria's primary and most profitable mine, the Northern Belle, would go on to produce a stunning $15 million in silver, transforming Candelaria into a proper boomtown. The town of Candelaria had two hotels, doctors, lawyers, a post office, many shops and mercantiles, and in true Nevada boomtown fashion, many saloons. During the height of Candelaria's boom, the Carson and Colorado Railroad was completed and ran through the Candelaria mining district, bringing in all kinds of important supplies, people, a way to transport and sell silver, and a direct artery to larger Western cities.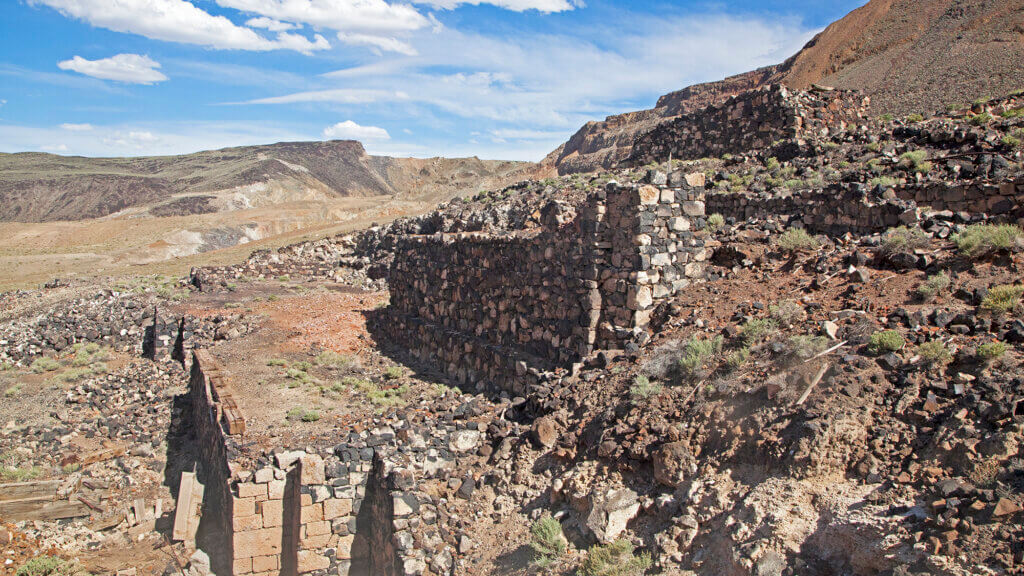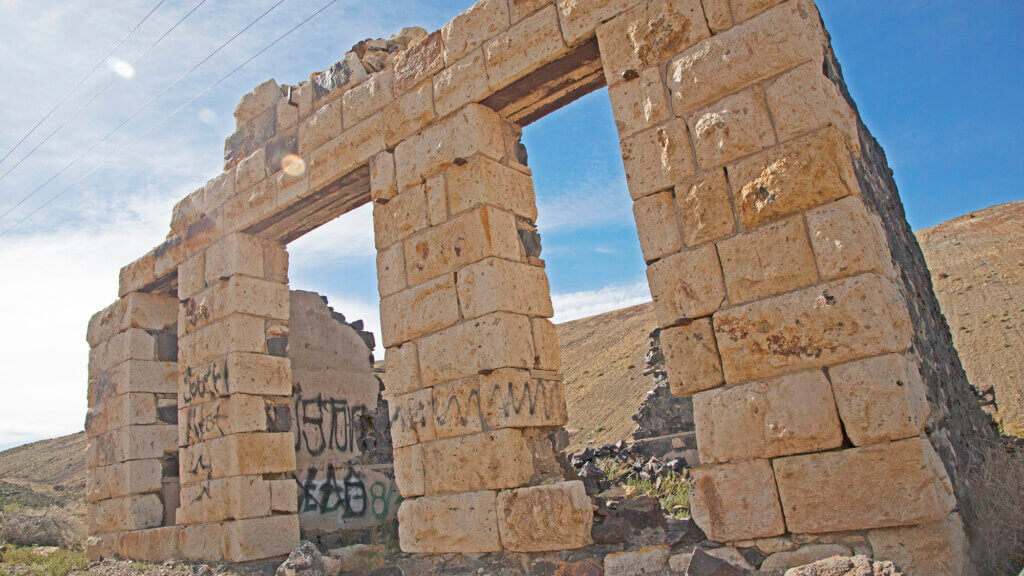 Despite the completion of the Carson and Colorado Railroad, Candelaria would eventually bust because there wasn't enough water in the region—a vital resource needed to support the mining operations, along with the town and the people living within. As Candelaria's population swelled, the stamp mill was forced to operate as a dry mill, which created a haze of toxic dust in and around town, causing many Candelaria miners and residents to perish. Sometimes called the "widow maker" or "miners consumption" almost everyone in Candelaria was impacted in one way or another, even with more available water deliveries coming in on the Carson and Colorado. Later in the 1890s a country-wide depression halted mining operations, and nearly all Candelaria residents moved on by 1935 when the post office closed up for good.
Today, discover the original Wells Fargo building and stone mercantile shops, a handful of miners cabins, immaculate native stone-terraced hillsides, and a historic cemetery.
Getting There and Info to Know Before You Go
Candelaria Ghost Town is located in central Nevada near the California/Nevada border along the Free-Range Art Highway road trip. The closest living town is Hawthorne, which is about an hour northwest of Candelaria, and makes for the best direct access. To find Candelaria, depart downtown Hawthorne on southbound US Highway 95 for about 55 miles. You'll see a blue, Nevada-shaped historic marker on your right (or to the West) with information about Candelaria—pull off the highway here to learn more, and follow the remaining 11 miles into Candelaria Ghost Town.
When traveling Nevada backroads, be sure to live by the Dirt Road Code by traveling with 4×4 access and a spare tire. Carry plenty of snacks and water, be sure to let someone know where you're headed and when you plan to return, and practice Leave No Trace methods whenever possible. That, and there is only one safe way to deal with historic mine sites—stay out, stay alive. From shaky timber, cave-ins, dangerous air quality and old explosives, exploring in and around old mining sites is extremely unsafe. Do not attempt to enter old mine shafts or adits when exploring any Nevada ghost towns.
Hours:
Candelaria Ghost Town is open 24 hours a day, 7 days a week. The only thing preventing you from accessing Candelaria would be a seasonal, weather-related closure. For more information on Candelaria Ghost Town, and to check conditions before heading to this historic townsite, get in touch with Visit Mineral County directly at (775) 945-5854.
Admission:
No admission is required to access Candelaria Ghost Town.
This Location: