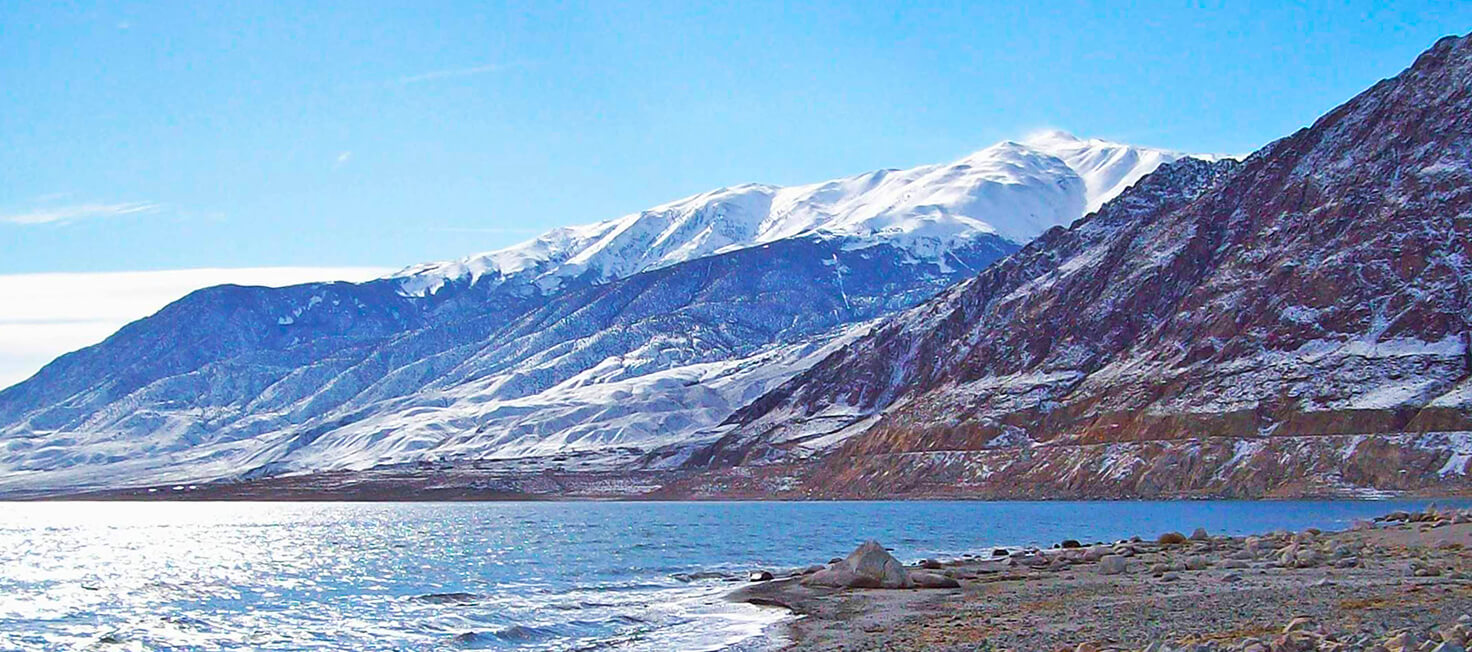 Hawthorne
Explore the impressively patriotic community of Hawthorne with a visit to the Hawthorne Ordnance Museum, or dive into recreational delight at Walker Lake or explore the approximately one thousand miles of unfenced dirt roads and trails in the area by ATV or OHV.
They call it "America's Patriotic Home," and the red, white and blue streets and American flags blowing in the breeze stand as a testament to Hawthorne's great national pride. Part of that pride is rooted in the Hawthorne Army Depot, an ammunition storage site south of nearby Walker Lake Recreation Area. Construction began on this facility in 1928, and it served as an ammunition staging area for World War II. It is said to be the largest facility of its kind anywhere in the world, covering more than 147,000 acres of terrain. Today, the depot employs a large majority of the residents of Hawthorne. Additionally, the historic 1942 USO AKA Hawthorne Convention Center has just been restored and has Mystery Dinner Dramas and other special events for locals and visitors alike.
Originally established in 1881 as a division point on the Carson and Colorado Railroad and remained a modestly sized community until it was selected to host a national arsenal during World War II. Only having a few hundred residents since its founding, the population quickly swelled to 13,000 by 1944, hosting more than 7,000 armed forces and civilian workers during the war.
Today, roughly 3,200 people call Hawthorne home. Several mountain ranges surround the community, protecting Hawthorne from extreme weather and allowing for mild temperatures and nearly 365 days of sunshine every year. It's the kind of environment that encourages outdoor enjoyment, and around here, the heart of outdoor recreation is at Walker Lake Recreation Area. The lake, fed from the north by the Walker River, was once part of Glacial Lake Lahontan, a prehistoric sea that covered much of Nevada. Today, several species of water birds, including loons make this brackish lake their home, along with the endemic Lahontan Cutthroat Trout.
Aside from the boundless recreation offered at Walker Lake, those looking for other incredible adventure options should search no further as Mineral County has over 1,000 miles of unfenced, dirt roads and trails. Hawthorne truly is the perfect gateway to all your OHV and four-wheel drive excursions.
If it's history you're after, visitors to Hawthorne can get a closer look at some of the old ammo stored here with a trip to the Hawthorne Ordnance Museum. It's also a great place to see a variety of military uniforms, photos and memorabilia.  If you're staying overnight, there are several hotels and motels to choose from, as well as restaurants that suit any craving. The El Capitan Lodge and Casino is the largest stopover, complete with 24-hour Nevada-style gaming, a cocktail bar and lounge, a coffee shop, and RV and truck parking…plus some pretty impressive neon to boot.