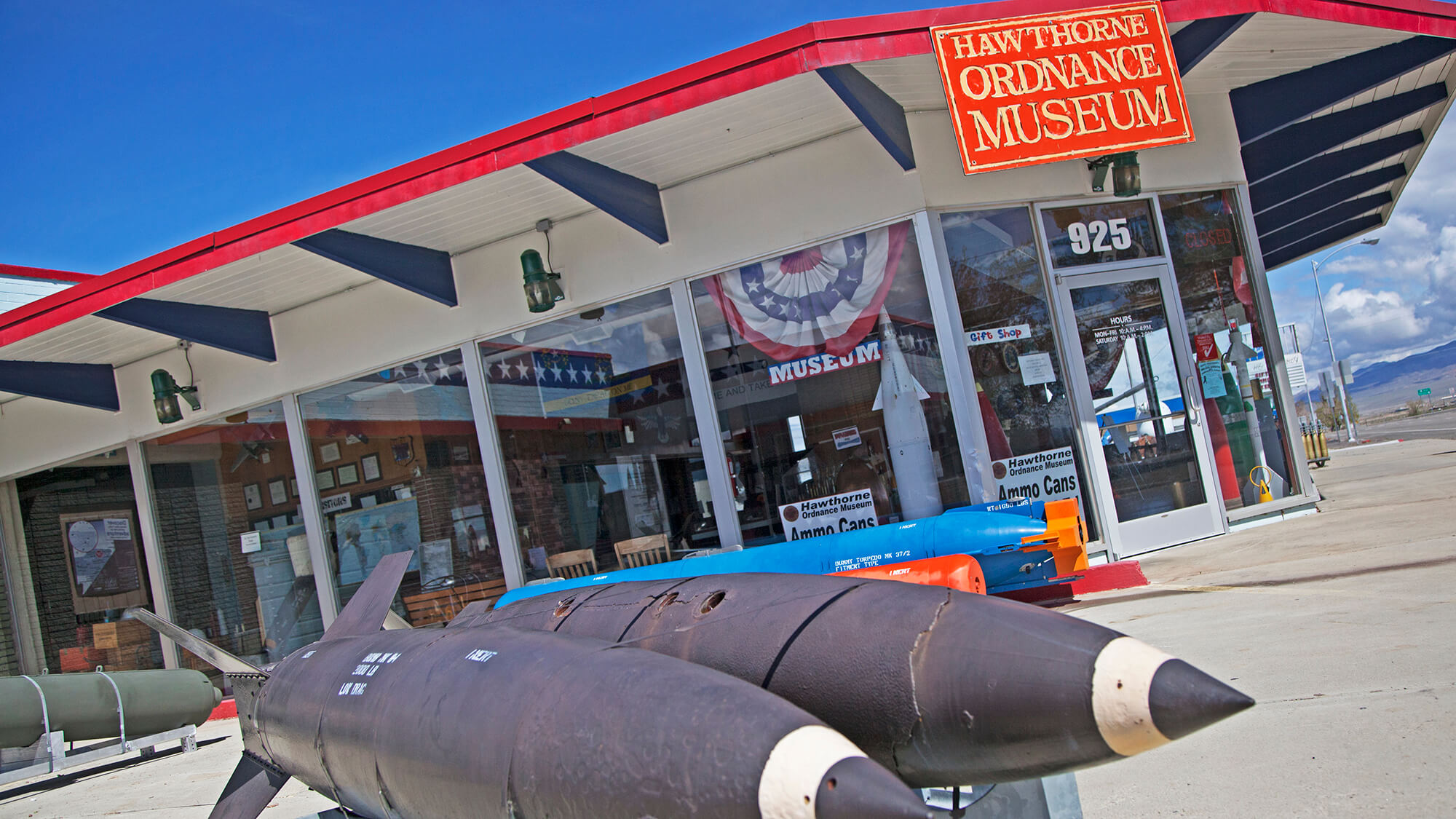 Hawthorne Ordnance Museum
Military buffs and defenders of the second amendment will find nothing more enjoyable than an afternoon spent browsing the Hawthorne Ordnance Museum. Locally operated, this charming museum is dedicated to celebrating all things military.
Similar to many other Nevada towns, Hawthorne originally sprung to life as a railroad town. Life steadily moved along in this quiet, hard working community up until a tragic accident occurred across the country. In 1926, a United States Naval Ammunition Depot in New Jersey exploded, raining shrapnel in the densely populated surrounding neighborhood, ultimately killing 21 people. Immediately, the U.S. Navy began searching for a less populated location to stockpile ammunition, and settled on the small community of Hawthorne in 1928.
By 1930, the first shipment of high powered explosives arrived at the freshly built Hawthorne Naval Amunition Depot. With it, came Hawthorne's new identity as a military town, still priding itself as "America's Patriotic Home" as it is still considered to be the largest ammunitions depot in the world.
Today, visitors can learn more about the town's proud past with the impressively extensive collection of historical items at Hawthorne's Ordnance Museum. Visitors will find displays and exhibits of a range of ammunition dating back to the early part of the 20th century, as well as an in-depth look at the area's munitions history. Beyond the ammunitions displays themselves, the museum features a variety of vintage and classic military uniforms, photographs, memorabilia, newspaper clippings from significant dates in history, and fascinating information about the community of Hawthorne itself.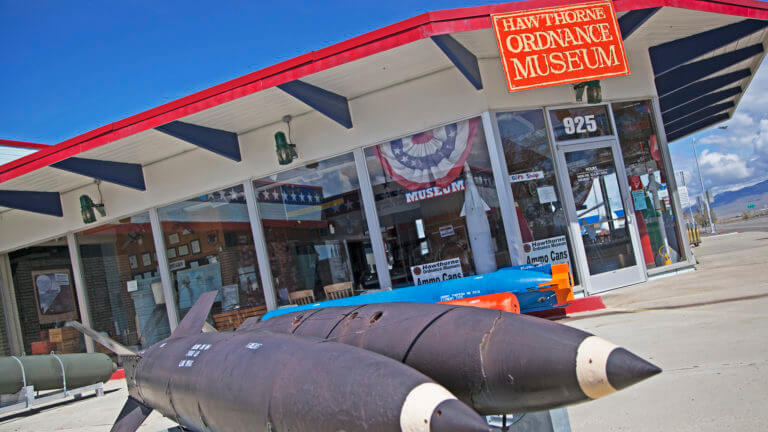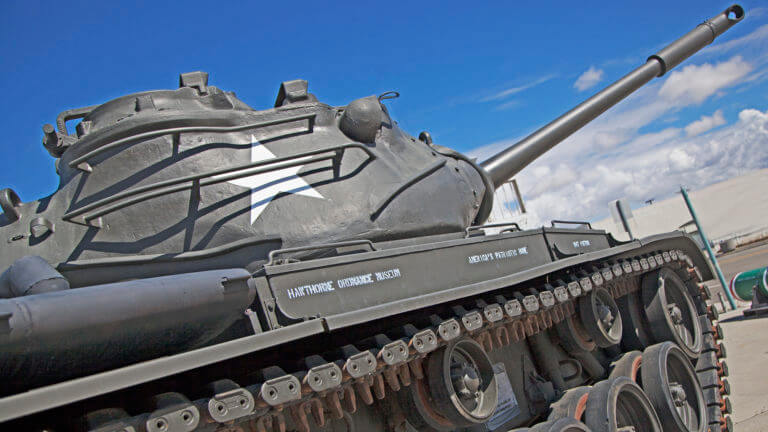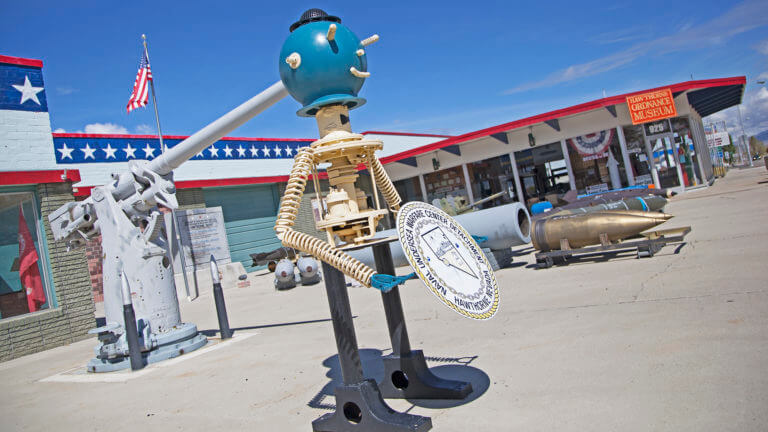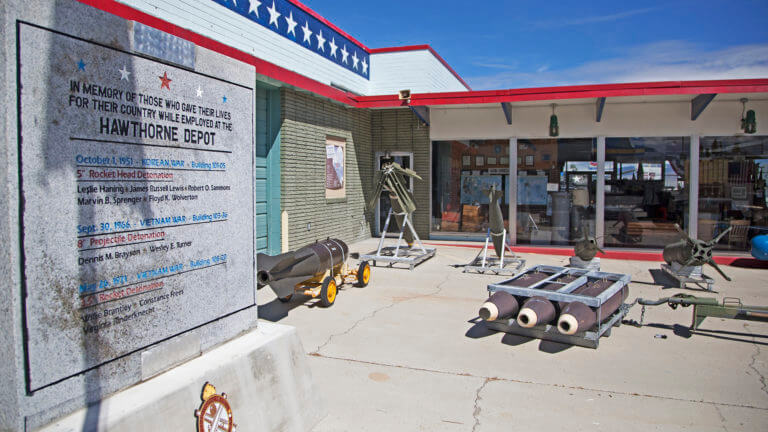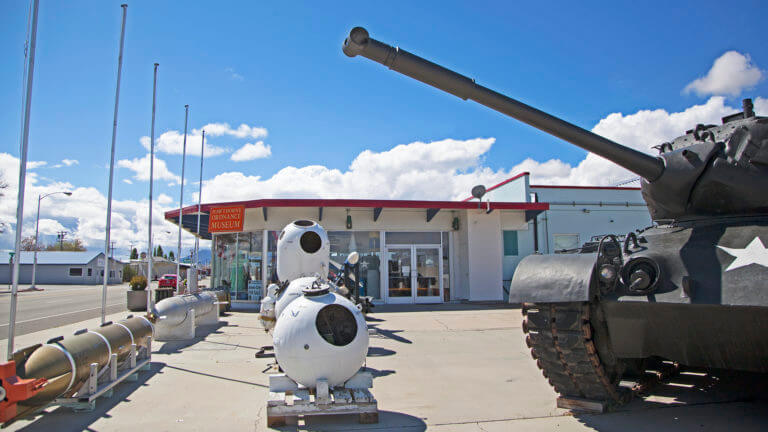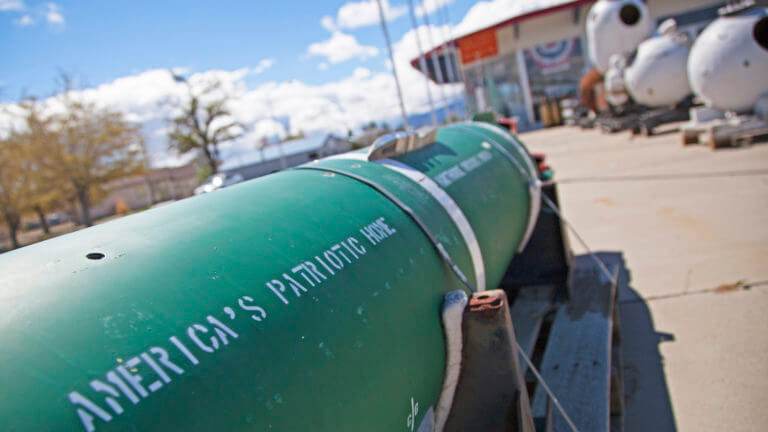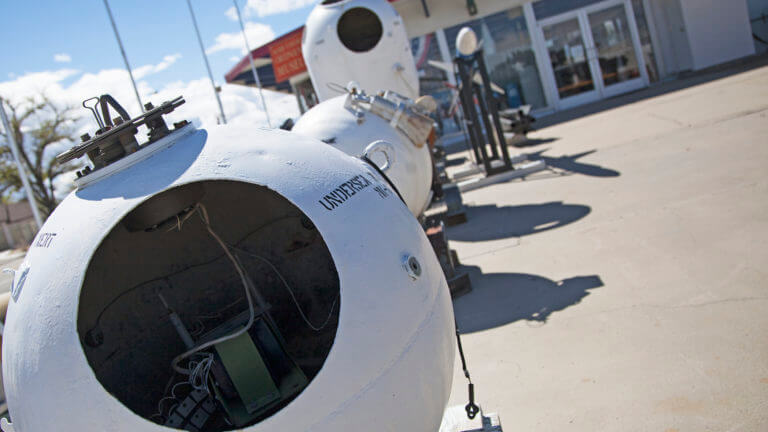 This Location: