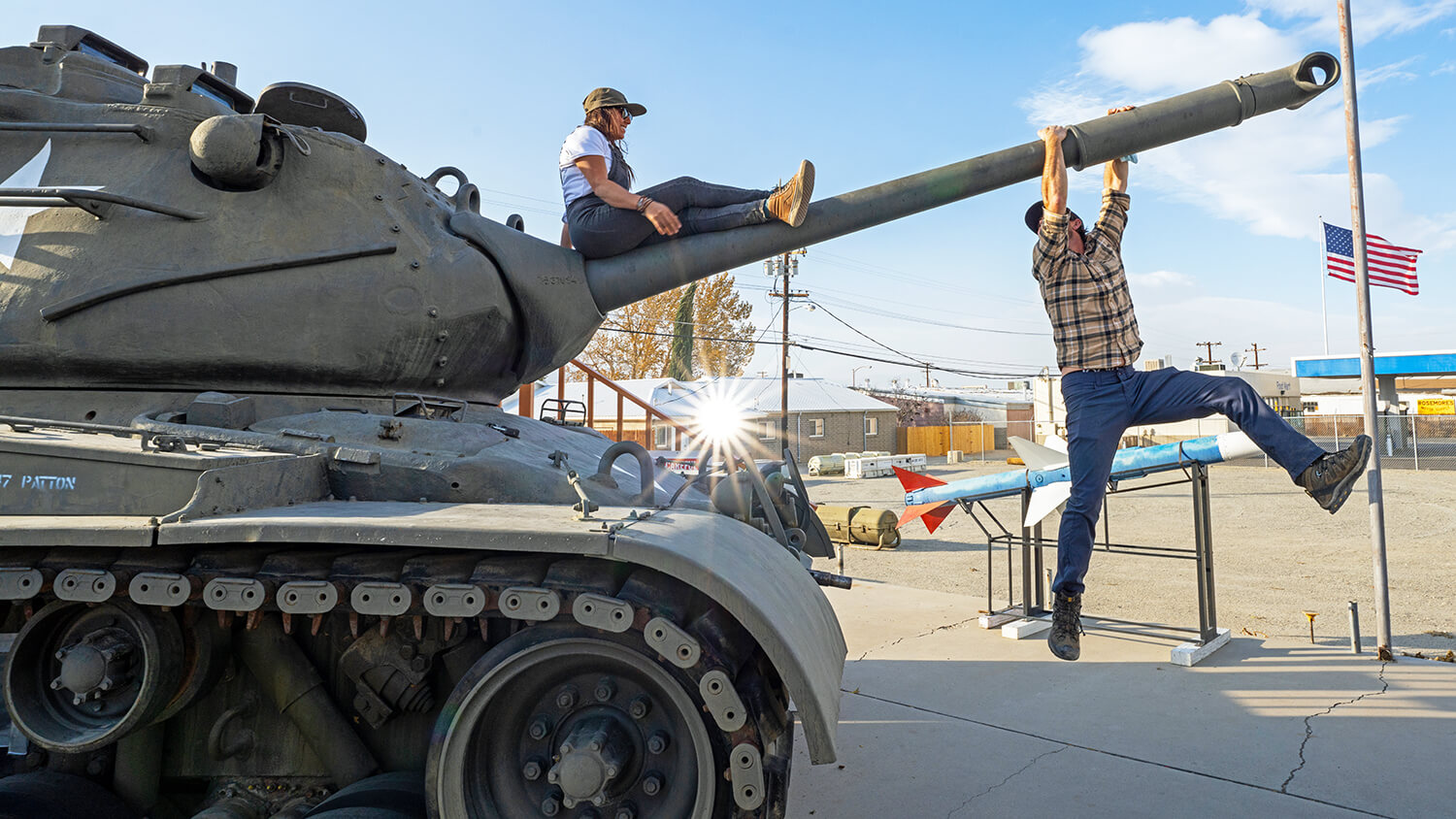 Hawthorne Ordnance Museum
It's only in "America's Patriotic Home" where you can come for the military jeeps and tanks, and stay for the inert missiles and nuclear warheads. Located in the town that is officially America's largest ammunitions depot, the Hawthorne Ordnance Museum is a dream come true for fans of military history, veterans, and more. Home to one of the world's largest collection of inert missiles, bombs, rockets and nuclear weapons—a collection that's remarkably wide open to the general public— the Hawthorne Ordnance Museum is a unique and fascinating stop along your Free-Range Art Highway road trippin' discoveries.
Locally operated by a 501-C(3) nonprofit, this Hawthorne museum is dedicated to celebrating all things military. Here, visitors traveling along U.S. 95—or the Free-Range Art Highway road trip—can pull over, stretch their legs, and learn a little about Nevada's history as a home for military installations over the years. Located in the heart of Hawthorne, this one-of-a-kind museum offers the rare opportunity to get up close and personal with some of the tools that have earned America's reputation for military strength.
History of the Hawthorne Ordnance Museum
Similar to many other Nevada towns, Hawthorne originally sprung to life as a railroad town and served as an important stop between Reno and Tonopah. Life steadily moved along in this quiet, hard working community, up until a tragic accident occurred across the country. In 1926, a United States Naval Ammunition Depot in New Jersey exploded, raining shrapnel in the densely populated surrounding neighborhood, ultimately killing 21 people. Immediately, the U.S. Navy began searching for a less populated location to stockpile ammunition, and settled on the small community of Hawthorne in 1928. By 1930, the first shipment of high-powered explosives arrived at the freshly built Hawthorne Naval Ammunition Depot. With it came Hawthorne's new identity as a military town, eventually dubbing itself "America's Patriotic Home." Today it remains the largest ammunition depot in the world.
Today, visitors can learn more about the town's proud past with the impressively extensive collection of historical items at Hawthorne Ordnance Museum. Visitors will find displays and exhibits of a range of ammunition dating back to the early part of the 20th century, as well as an in-depth look at the area's munitions history. Beyond the ammunition displays themselves, the museum features a variety of vintage and classic military uniforms, photographs, memorabilia, newspaper clippings from significant dates in history, and fascinating information about the community of Hawthorne itself.
Hours:
The Hawthorne Ordnance Museum is open from 10:00 AM to 4:00 PM Mondays, Wednesdays, Fridays, and Saturdays. Many of the outdoor displays can be visited at any time.
Admission:
There is no cost to enter the Hawthorne Ordnance Museum. Souvenirs of your visit may be purchased in the museum's adjoining gift shop.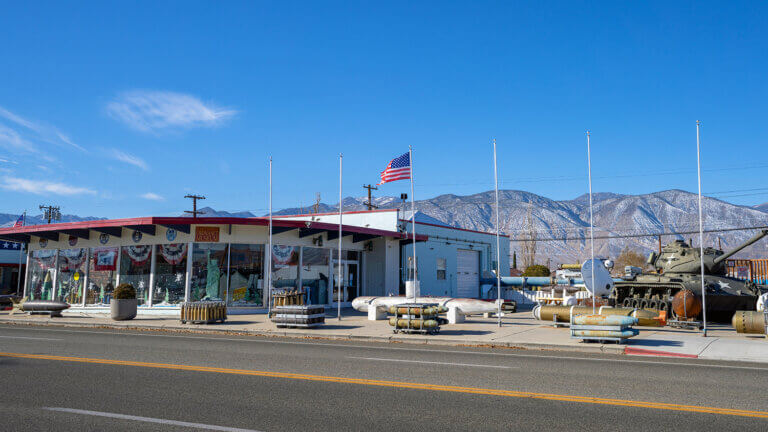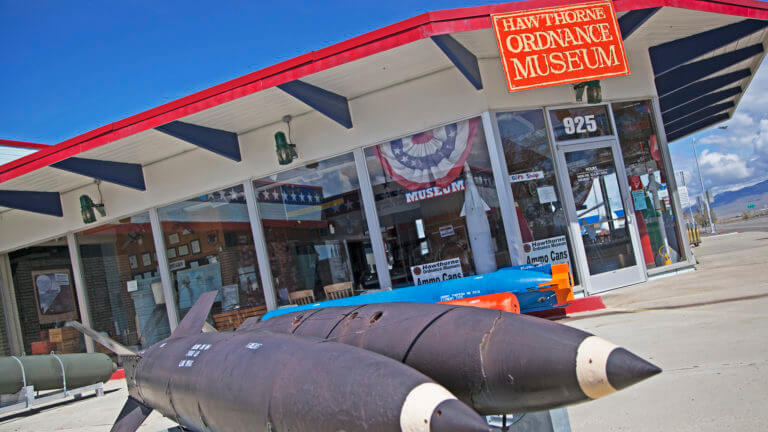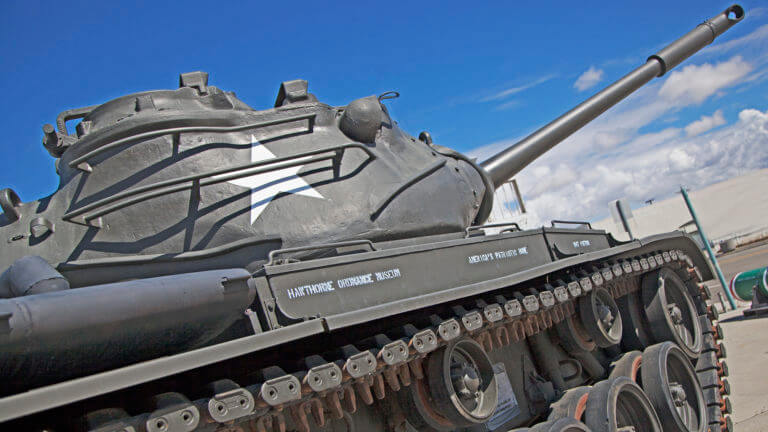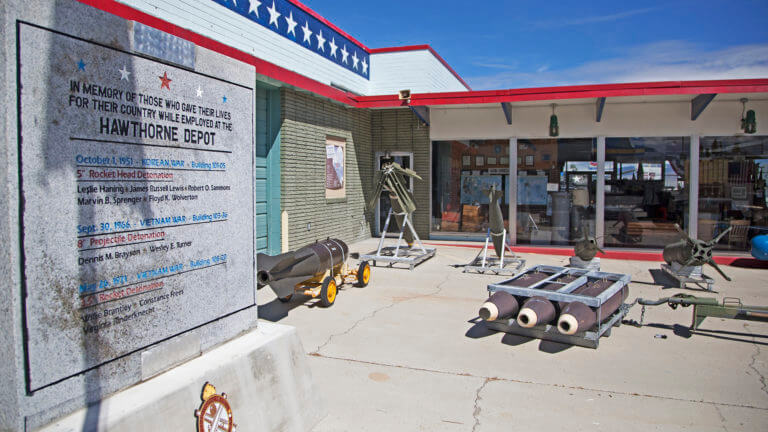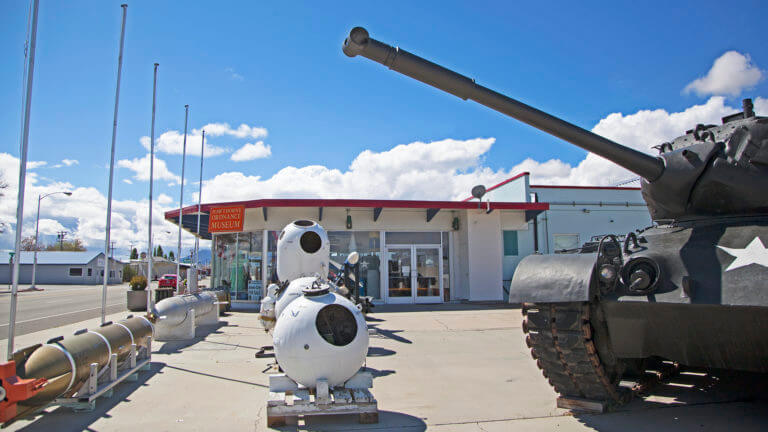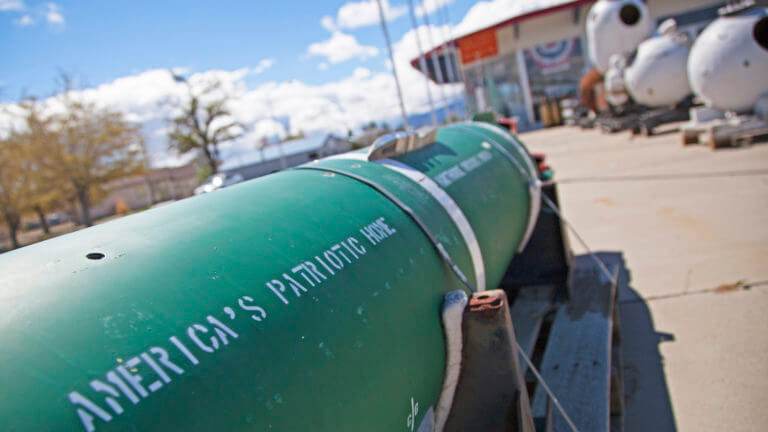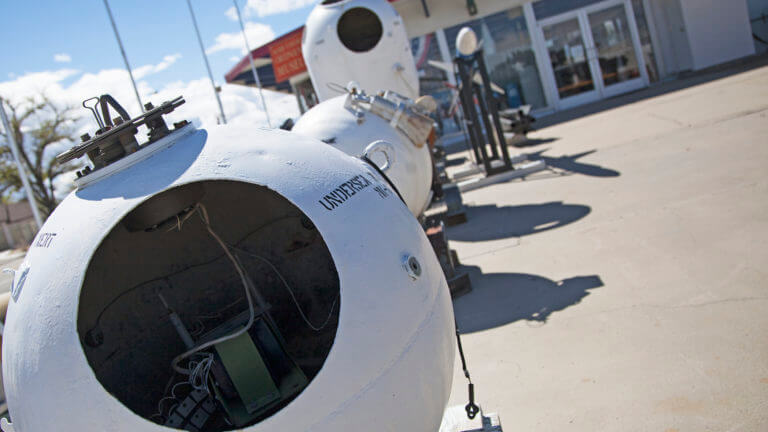 This Location: