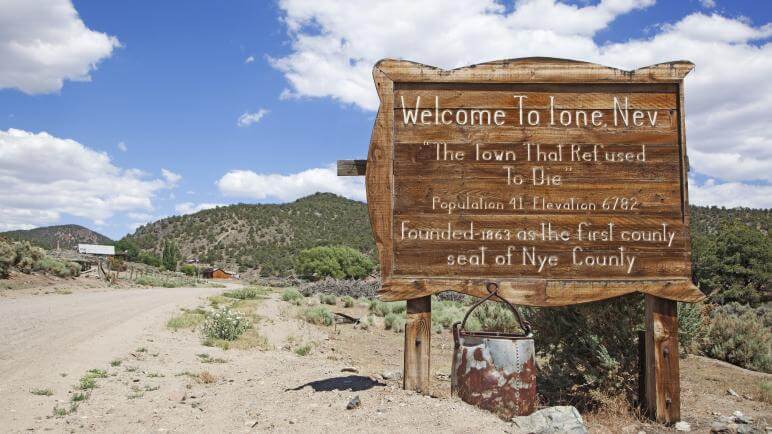 Similar to many other ill-fated boomtowns that decorate the Nevada countryside, the small town of Ione has managed to hang on all these years and continues to pride itself as the "Town That Refused to Die." Originally founded all the way back in 1863, Ione catapulted to success as a trade and milling center after silver was discovered in the nearby Shoshone Mountain Range. By the time Nevada officially became a state in 1864, Ione's population soared over 600 and proudly held the title of Nye County's seat. During this time, an $800 stipend was granted to construct the county's very first courthouse, which still remains here today. Ione's prosperity was short lived however, as the up-and-coming town of Belmont snatched most of its population away in just a few short years. By 1867, most of Ione's population had dwindled and the county seat was relocated to Belmont.
With few remaining residents, Ione boomed again in 1896 when a new 10-stamp mill was constructed. Additionally, in 1897 A. Phelps Stokes, a prominent merchant/banker/publicist/philanthropist [owner of Austin's well-known Stokes Castle] purchased the majority of the mining and milling interests in the Union District, an effort that essentially resurrected this nearly deserted town. This brief revival unfortunately lasted only one year, as silver significantly dropped in value just one year later in 1898. Another minimal burst of activity occurred in 1912 when prospectors were drawn to the area in search of cinnabar deposits, but ended in 1914.
While Ione's mines never achieved the level of success it initially promised, the town hasn't ever been completely abandoned. With a very small population of 41, not much remains open to the public. Ione's post office closed for the last time in 1959, and it appears all remaining businesses have ceased with the exception of one market. Regardless, this fascinating living ghost town is endlessly interesting and makes for a fascinating adventure. An Ione fun fact to make note of: Tremors, the 1990 American western monster film featuring Kevin Bacon, was filmed in Ione!
While few RV hookups and campsites can be found in Ione, the town is close to additional accommodations at Berlin-Icthyosaur State Park, and Gabbs, Nevada. Anyone interested in exploring ghost towns, Ione is definitely one to add to the list!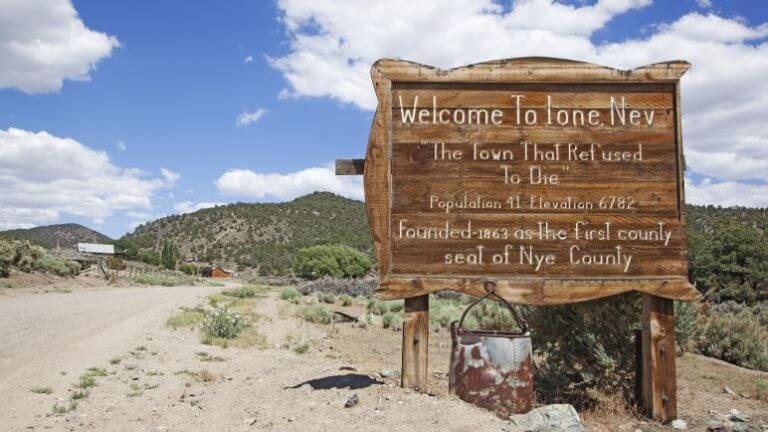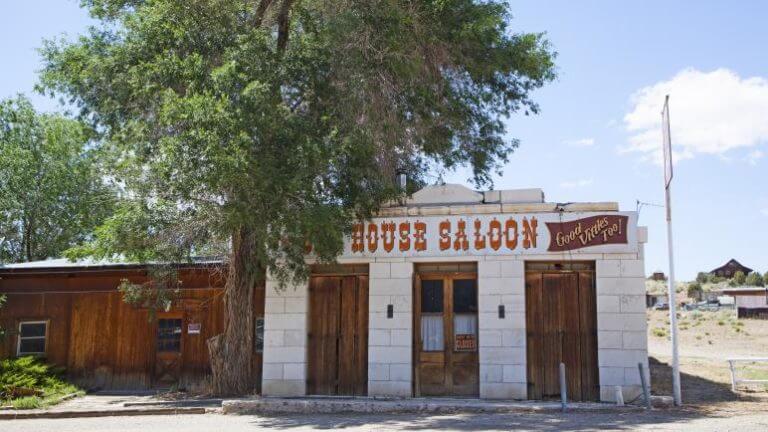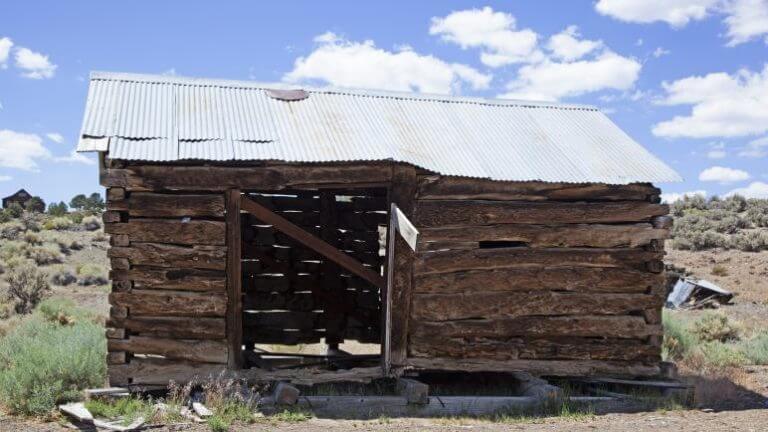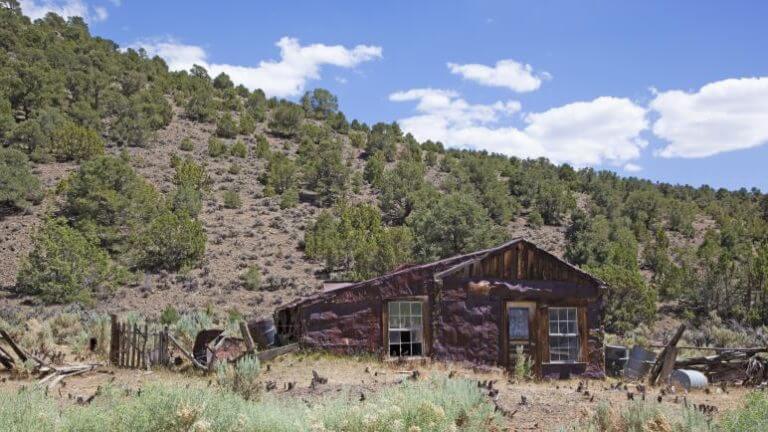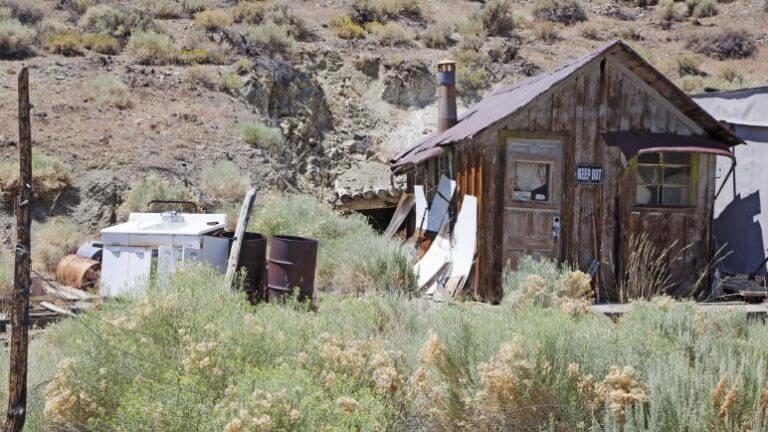 This Location: