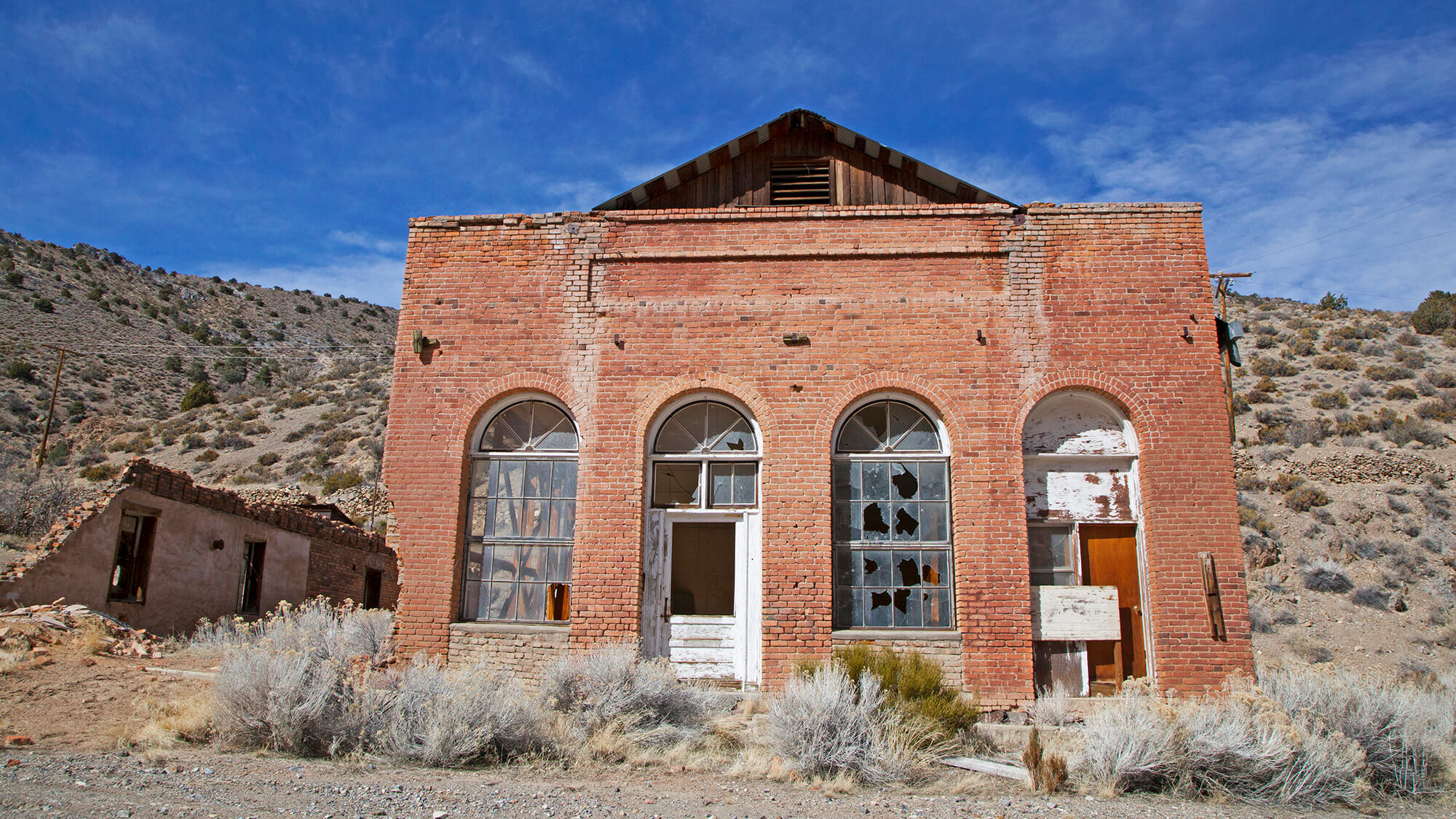 Nestled in the high desert mountains beyond Tonopah, discover one of Nevada's ghost town greats at historic Tybo, Nevada. While the Shoshone had lived in and around this central part of Nevada's Great Basin for many years, a major gold discovery beckoned hundreds of people from many cultures to Tybo during the 1870s. Today, a handful of impressively intact ruins are scattered throughout this once-booming gold mining town, like the original hoist house and headframe of the Tonopah Consolidated Mining Company, old Wells Fargo Office ruins, all kinds of miner cabin remains, historic milling sites, old charcoal kilns, and more.
Historic Tybo
Tybo, which in Shoshone means "white man's district" was first established in 1870 after initial gold ore discoveries were made in the Hot Creek Mountains in central Nevada. Tybo didn't truly boom into a proper town until 1874, when this once-modest mining camp transformed into a town with 1,000 people in a short amount of time, mostly made up of Irish, Cornish, and Chinese residents. By 1875, the Tybo Consolidated Mining Company was created, controlling the three major mines in the area. In addition, all kinds of businesses sprang to life to support this growing community, including a post office, newspaper, general store, jail, literary society, a Wells Fargo office, school, blacksmith shops, tons of saloons, an International Order of Odd Fellows chapter, and even an official town brass band.
Tybo's lucrative gold mining operations propelled a constant boom from 1875 to 1877, though during this time, serious cultural clashes arose, dividing a burgeoning Tybo into three separate sections: Irish, Cornish and Central European parts of town. Aside from that tension, the Tybo Consolidated Mines Company started to run into major problems in the early 1880s when ore quality nosedived, resulting in mine efforts ceasing entirely. Within one short year, all but 100 people had moved on to more happening Western boomtowns, then a major fire destroyed 32 buildings just a few years later, polishing off any remaining chances for a true recovery. While Tybo's boom was short lived in comparison to many other Nevada ghost towns, it produced a remarkable $9.8 million in gold in less than a decade, qualifying it as one of the more lucrative ghost towns in Nye County—both in ore value and still-standing ruins.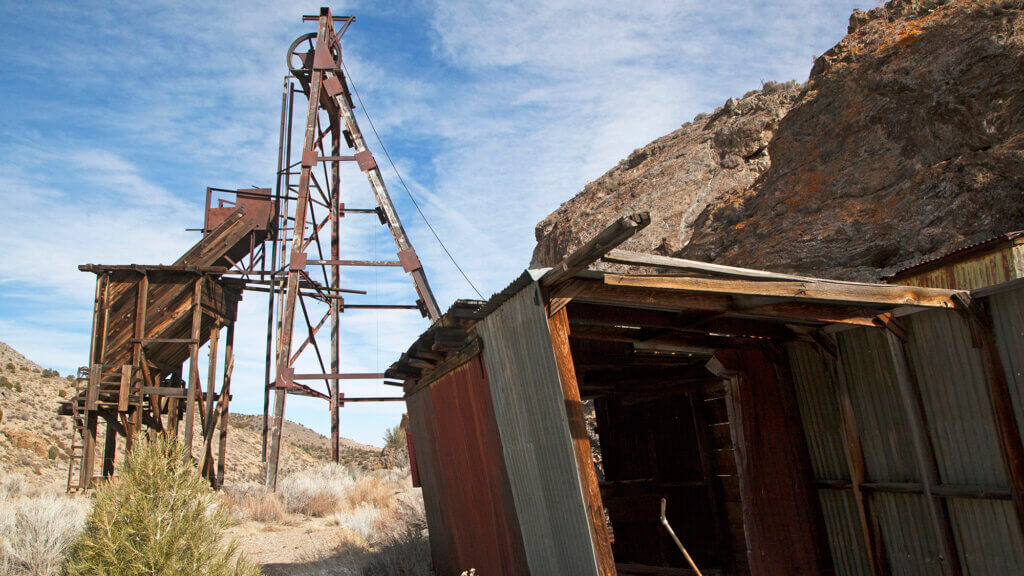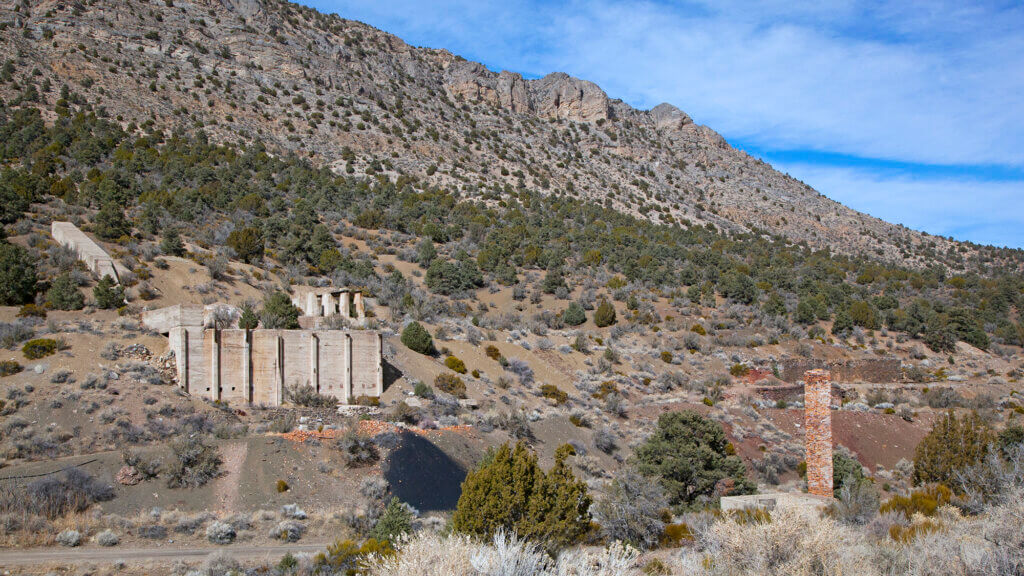 Visiting Tybo Nevada Today
A few seasonal residents call Tybo home today, keeping an eye on the impressively intact ruins that have managed to hang on more than 150 years later. Once you arrive in Tybo, the best thing to do is throw your vehicle in park, then walk around (with camera in tow!) to experience existing ruins. See the original Wells Fargo Office, a historic hoist house and headframe, original charcoal kiln ovens used for ore processing, all kinds of miner cabin ruins, stamp mill foundations, and more. Take all the photos you'd like, but please remember to respect the power of posted no trespassing signs in and around this historic site. Best yet, turns out gold isn't the only thing worth rockhounding around Tybo. Be sure to bring your rockhounding tools—a massive amount of wonderstone is found on the hillsides surrounding the eastern entrance of town.
Getting There, and Info to Know Before You Go
Tybo Ghost Town lies one hour (about 70 miles) northeast of Tonopah along Nevada's Highway 6. Situated deep in rural Nevada between Tonopah and Ely, Tybo makes for an excellent ghost town pit stop, situated only 25 minutes from the Extraterrestrial Highway. To find it, head east from Tonopah on Highway 6. Once you've traveled about 50 miles, you'll pass the Highway 375 junction (the gateway to the Extraterrestrial Highway), but continue straight on Highway 6 for about 9 more miles. You'll see a green sign indicating the dirt road turn off to Tybo on your left (or to the west.) Hang a left, then follow this well-maintained dirt road into the foothills to find Tybo Ghost Town.
When traveling Nevada backroads, live by the Dirt Road Code by traveling with 4×4 access and a spare tire. Carry plenty of snacks and water, be sure to let someone know where you're headed and when you plan to return, and practice Leave No Trace methods whenever possible. There is only one safe way to deal with historic mine sites—stay out, stay alive. From shaky timber, cave-ins, dangerous air quality and old explosives, exploring in and around old mining sites is extremely unsafe. Do not attempt to enter old mine shafts or adits when exploring Nevada ghost towns.
Hours:
Tybo Ghost Town is open 24 hours a day, 7 days a week. The only thing preventing you from accessing Tybo, NV would be a seasonal, weather-related closure. For more information on Tybo Ghost Town, and to check conditions before heading to this historic townsite, get in touch with the Nevada BLM Tonopah Field Office at (775) 726-8100.
Admission:
Tybo Ghost Town is protected by the Nevada Bureau of Land Management (BLM), making free public access available to all.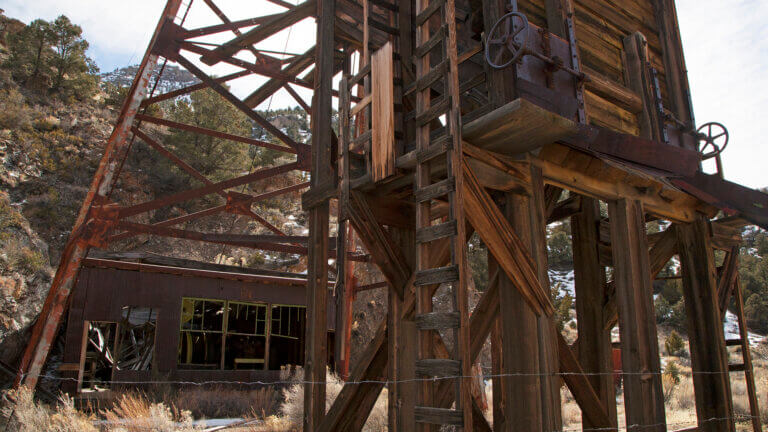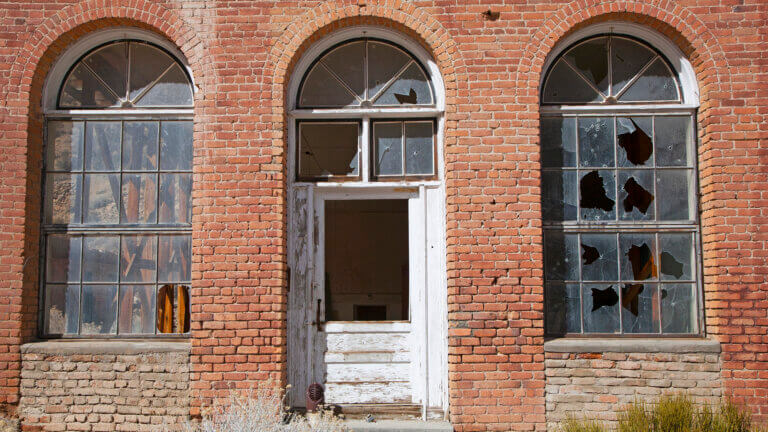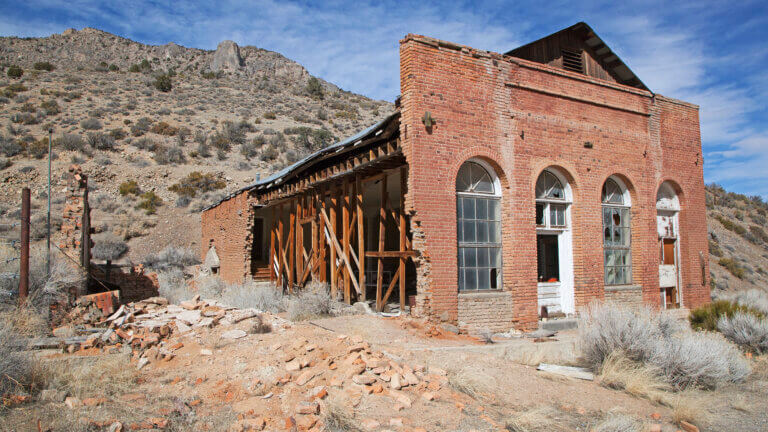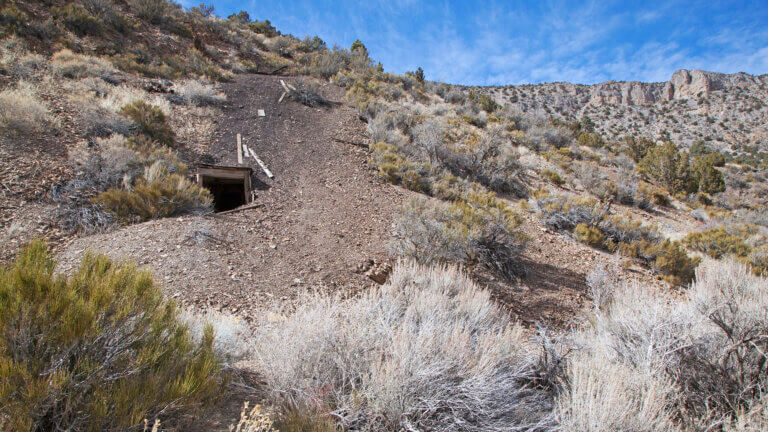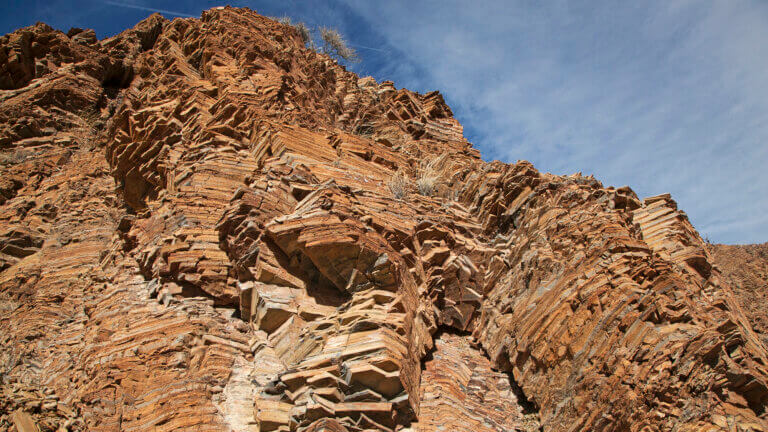 This Location: