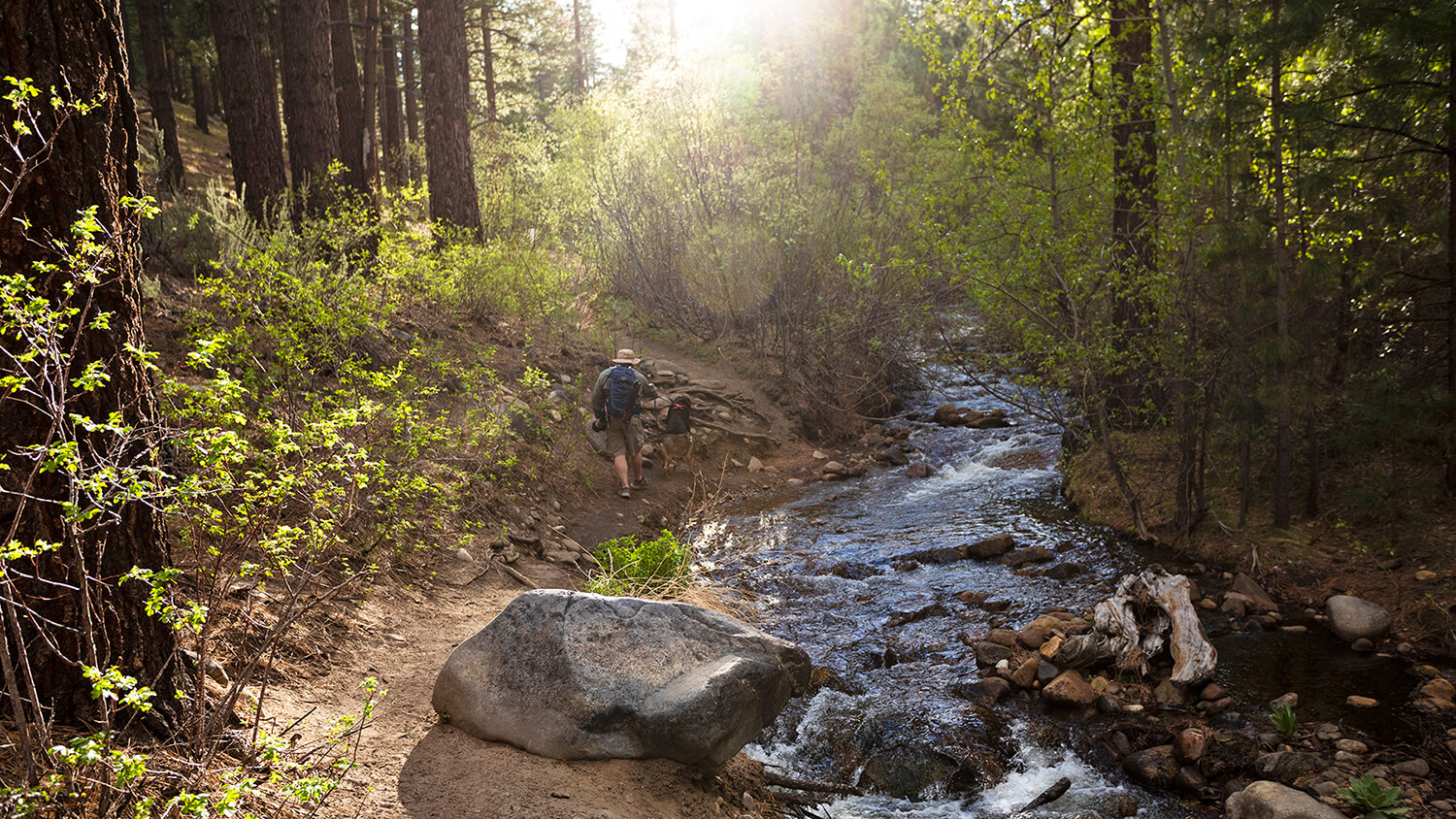 Galena Creek Trail & Visitor Center
Visiting the Reno-Sparks area and lookin' to get a bit of fresh air and still make that spa appointment or tee time? Nestled in the foothills surrounding Mt. Rose in south Reno, head for the Galena Creek Visitors Center for access to incredible outdoor adventure, ideal for quick out-and-back day hikes in the spectacular Mount Rose Wilderness Area.
The Galena Creek Nature Trail is a fave for locals and visitors alike though another 7 trails can be found in the area, offering a variety of distance, difficulty, and landscapes. Take a quick loop through the Visitor Center Trail or Bitterbrush trail—each about a half mile in distance and rated as easy with little elevation gain. The Galena Creek Nature Trail is a 1 mile loop and rated as moderate, outfitted with 18 signposts that highlight cultural history and ecology within.
Upper Thomas Creek Trail, Upper Whites Creek Trail and Dry Pond Trail range from 1.2 miles to 2.2 miles and are all considered moderately difficult, passing through Jeffrey Pine and aspen woodland habitat, great for equestrian, hiking, mountain biking, and snowshoeing. The most difficult of all trails in the area is the Jones-White Creek Loop Trail, with 9.2 miles in length and nearly 2,000 feet in elevation gain. Along the way, bask in unfiltered panoramic views above 8,000' elevation, and a worth-your-while side trip to Church's Pond. To get your hands on a trail map, click here. Dogs are allowed on all trails in the area, just make sure they're leashed.
When heading out for a hike in the area, be sure to make your first stop by the Galena Creek Visitor Center to get a lay of the land, understand trail conditions, and safely recreate in the area. Managed by Washoe County Regional Parks under a special permit made available by the U.S. Forest Service, the Great Basin Institute makes volunteers available to staff the Galena Creek Visitors Center to answer questions about accessing all 8 trails in the area, Visitor Center exhibits, weather conditions and the Truckee River watershed, local plants and animals, and a handful of nature-based programming available for all ages.
Hours:
Galena Creek Visitor Center is open from 9:00 AM to 4:00 PM, Friday through Sunday, and closed Monday thru Thursday.
Admission:
Access to the Galena Creek Trails is free! No permits for day use are required.
This Location: