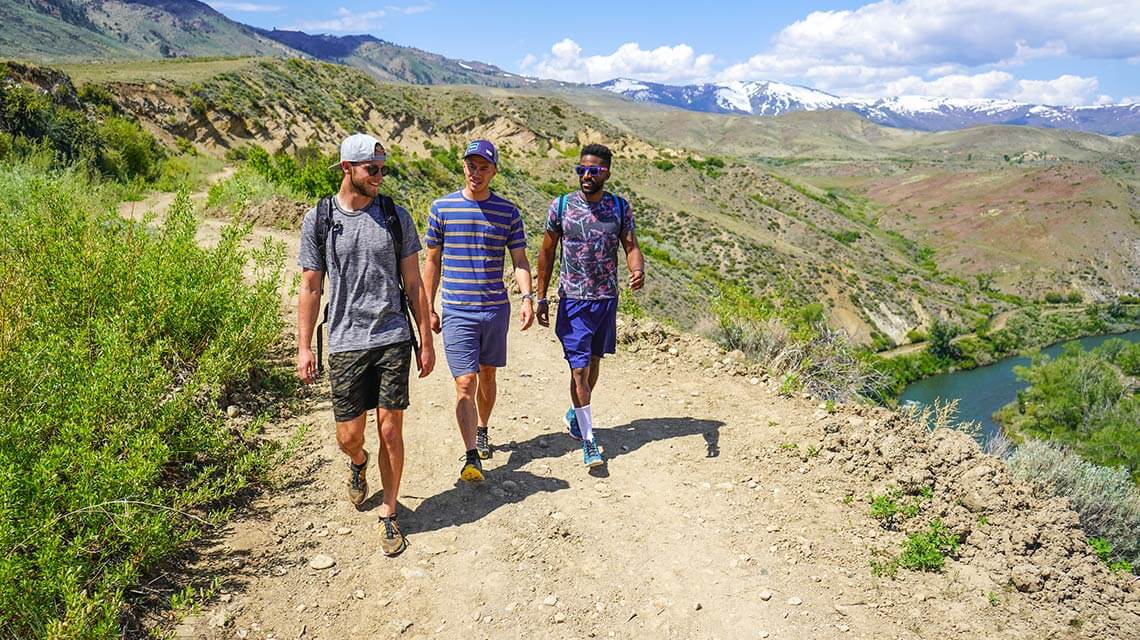 In the Reno area and looking to check out a beautiful waterfall hike? Head for the Hunter Creek Trailhead, situated within 20 minutes of Downtown and Midtown Reno. As one of the most popular hikes for both visitors and locals alike, Hunter Creek Trail is a roughly 6-mile, heavily trafficked, out-and-back trail featuring a spectacular 30-foot waterfall—one of the largest and most picturesque Reno waterfalls. Promising gorgeous mountain views, the trail is mostly used for day hiking and trail running from April through October. The trail is well-marked, makes for a great easy-to-moderate hike for the whole family, and dog friendly—just make sure you bring the leash. 
Before hitting the trail, remember to grab plenty of sunscreen—this hike has several lengthy sun-exposed stretches with hardly any shade. Also remember to pack plenty of water for yourself, and carry extra water if hiking with dogs. There are several creek crossings throughout, but most are very shallow and easy to cross without technical gear or skill. By the time you reach the end of the hike, you'll be rewarded with a stunning waterfall and large fallen trees to kick back and relax on. 
Getting There
From downtown Reno, take I-80 and take the North McCarran Boulevard exit. Follow south and make a right on Mayberry Drive. Make a left on Plateau Road to Woodchuck Circle and look for the public parking area, public restrooms and a well-marked sign for the Hunter Creek Trailhead. When recreating on all Nevada lands, be sure to bring snacks, plenty of water, and sunscreen. Be sure to let someone know where you're headed and when you plan to return as well, and practice Leave No Trace.
This Location: