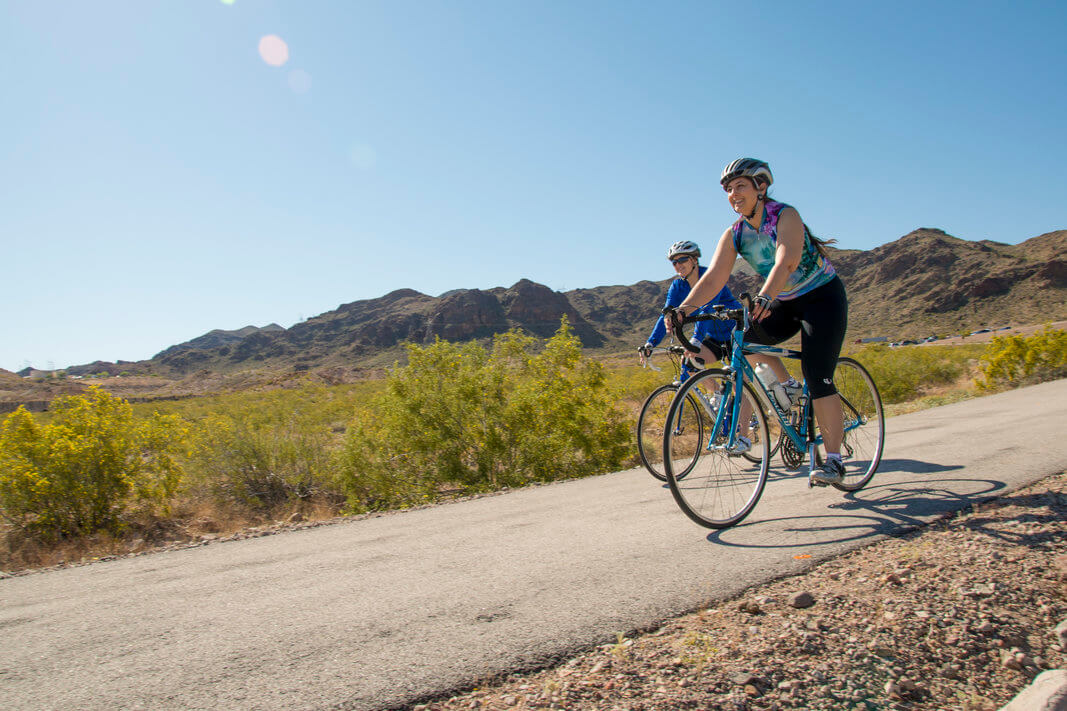 River Mountains Loop Trail
The non-motorized River Mountains Loop Trail (RMLT) offers 34 miles of hiking, biking, and horseback riding. Hosted by Boulder City, City of Henderson, and Lake Mead National Recreation Area, the RMLT was designated a National Recreation Trail in May 2010. The trail has become a destination trail in the cycling world attracting worldwide travelers. It offers fantastic views of the Las Vegas Valley, Lake Las Vegas, Lava Butte, the Muddy Mountains, and the Eldorado Valley. It runs parallel to the historic Boulder City/State of Nevada tourist Railroad. The trail is a connector trail to Henderson UPRR trail, The Historic Railroad Trail Lake Mead NRA, and Clark Country Wetlands Nature Preserve new trail system. The RMLT is also part of the ever expanding Vegas Valley Rim Trail (VVRT) which is 100-mile trail looping the entire Vegas Valley.
Click here to view trailheads on the loop.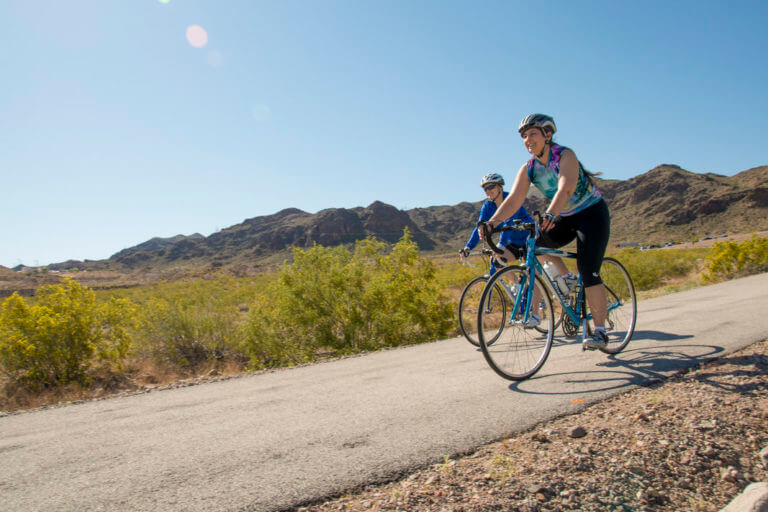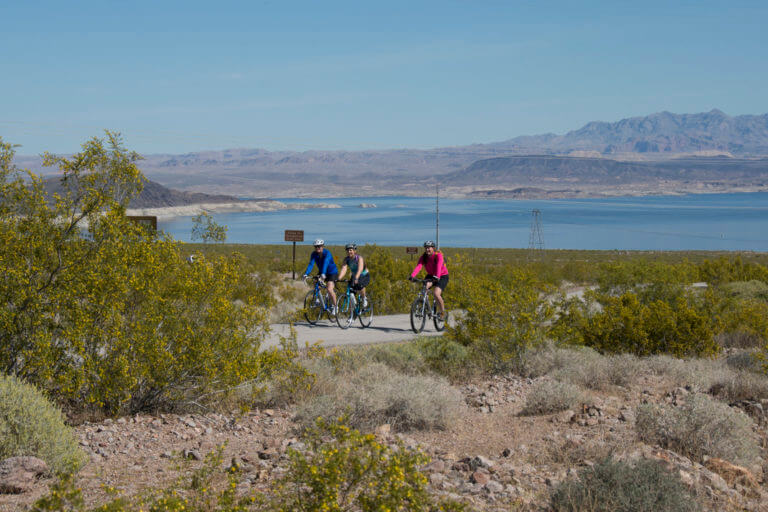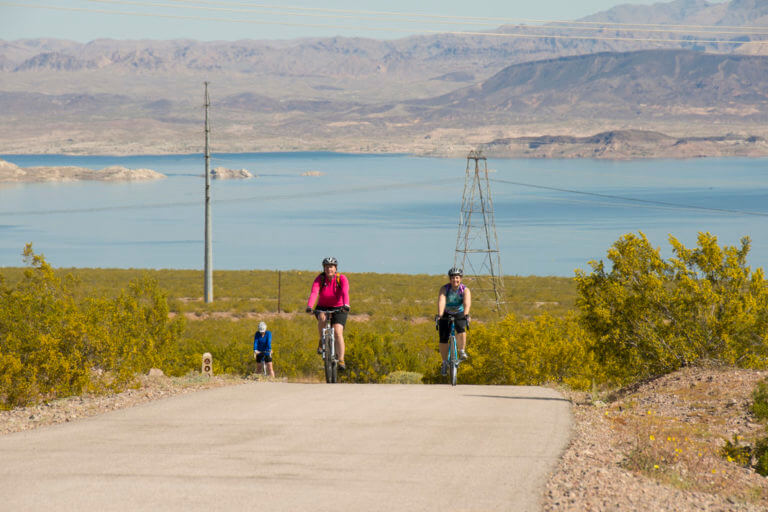 This Location: