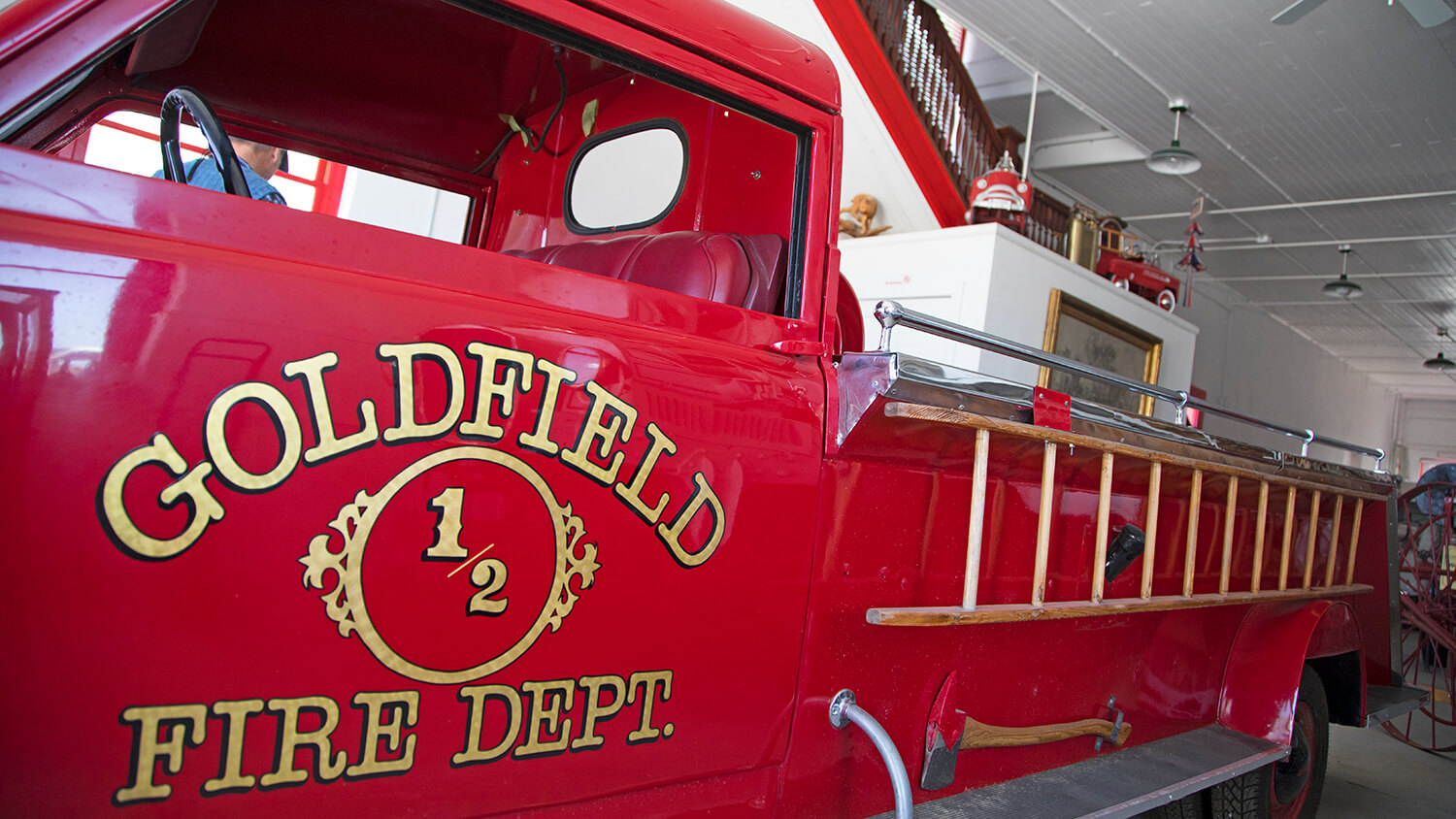 Goldfield Historic Fire Station
Yet another remarkable historic find in downtown Goldfield is the Goldfield Historic Fire Station. Originally built in 1908, the Fire Station was built during Goldfield's infamous boom years, when the population catapulted from a few thousand to over 20,000, earning status as the largest city in Nevada in a few short years. Built in the center of town just off the main drag (or Crook Street) the building is one of the best examples of locally quarried ashlar stone construction in Goldfield, and miraculously, lasted over 100 years despite several catastrophic natural disasters.
Interestingly enough, the Fire Station was constructed in the heart of Goldfield. Though you may assume that this would mean close proximity to just about everything in the area, the population boomed in ways local officials were unable to anticipate. To make matters worse, the Goldfield Fire Station was exclusively manned by volunteers. If you're a Nevada history buff, you'll know what's coming next… true to fashion, Goldfield was unable to escape a series of devastating fires (and later, a flood) that wiped out the majority of town. The fire began on July 6, 1923 in a private residence and ripped through a hard to imagine 25 city blocks, destroying everything in its path. That didn't already set Goldfield up for a dismal comeback, a second fire tore through town on September 29, 1924 and polished off just about everything else that remained.
What you see in Goldfield today were all the buildings that miraculously survived this series of fires, making a visit all the more merited. Though they volunteer firefighters were unable to save the majority of Goldfield's infrastructure, the Fire Station remains. The irony, right? Explore the Historic Esmeralda County Courthouse across the street, then check out the Historic Fire Station that houses several impressively restored fire engines, including a 1907 Seagraves Ladder Trailer, a 1917 American LaFrance Tractor, and several other historic fire engines and ambulances.
Today, the Goldfield Historic Fire Department is part of the Goldfield Historic District, and listed on the National Register of Historic Places.
HOURS
The Goldfield Historic Fire Station is open by appointment only. To inquire about availability and schedule a tour, please call (775) 485-3560.
ADMISSION
Though admission to the Goldfield Historic Fire Station is free, this masterfully preserved museum depends on donations to continue preservation efforts. As a window into Nevada's Wild West past and mighty gold boom days, please consider making a donation when visiting. These contributions help with establishing and preserving exhibits and support future additions to the property. When visiting this valuable historical resource, please consider making a donation, or to become a member of the Goldfield Historical Society, click here.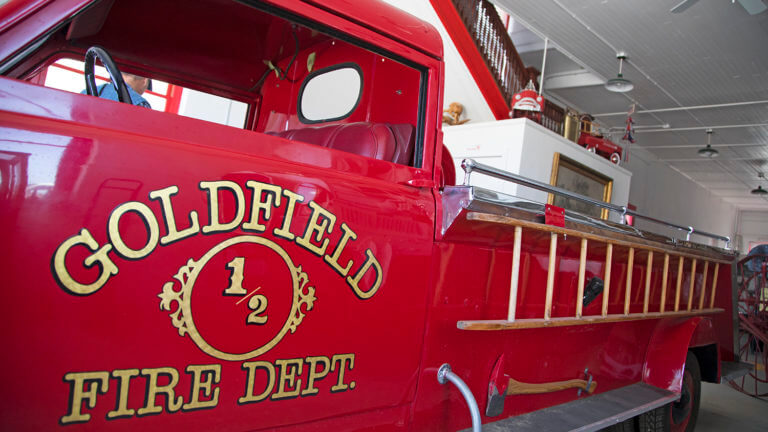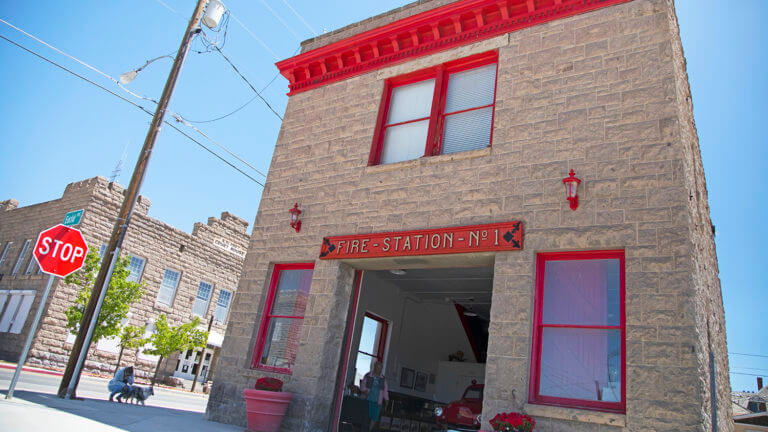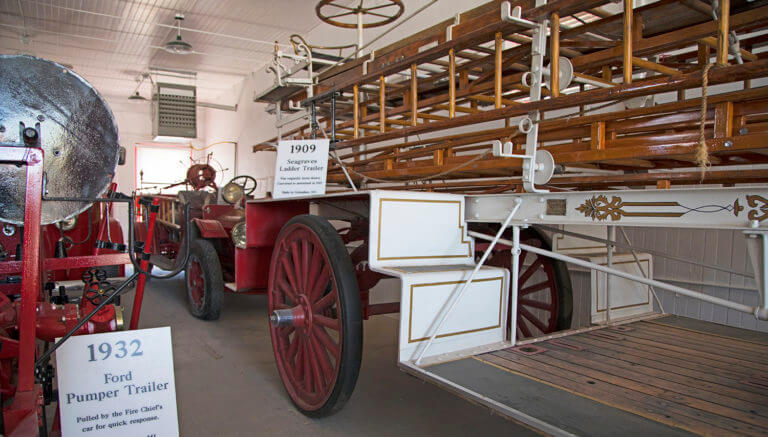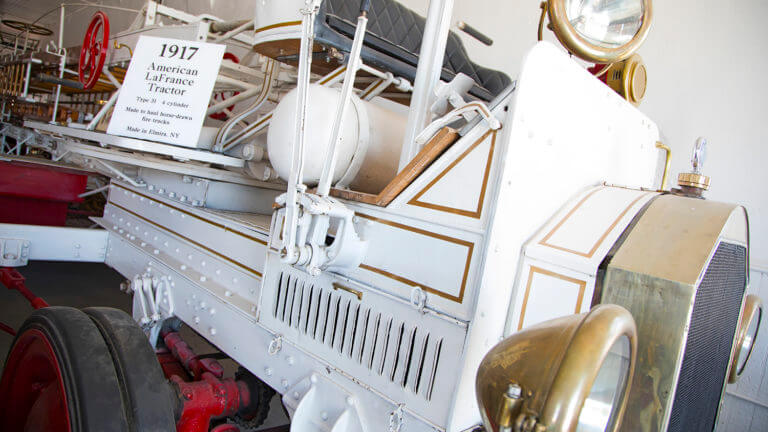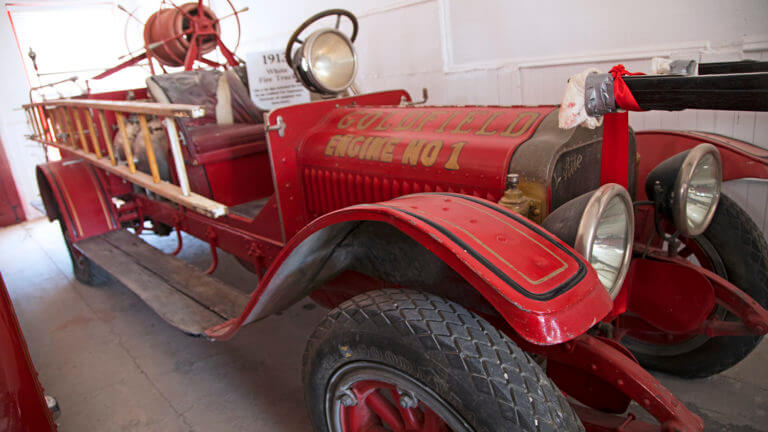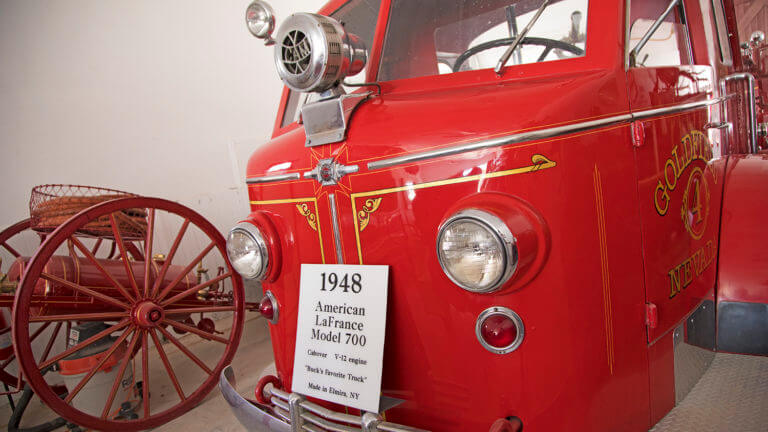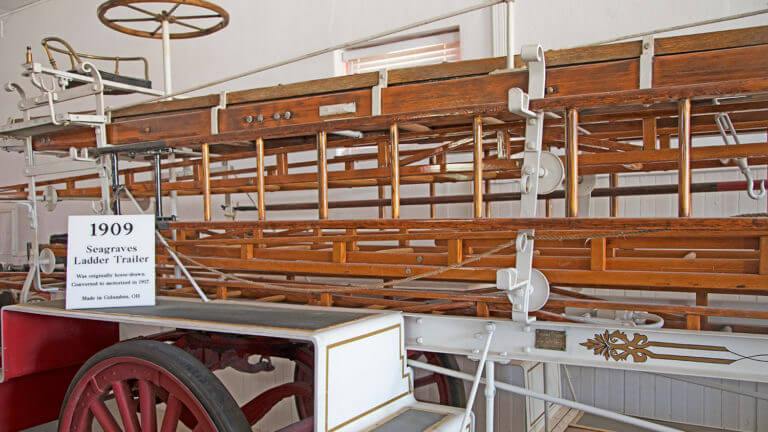 This Location: