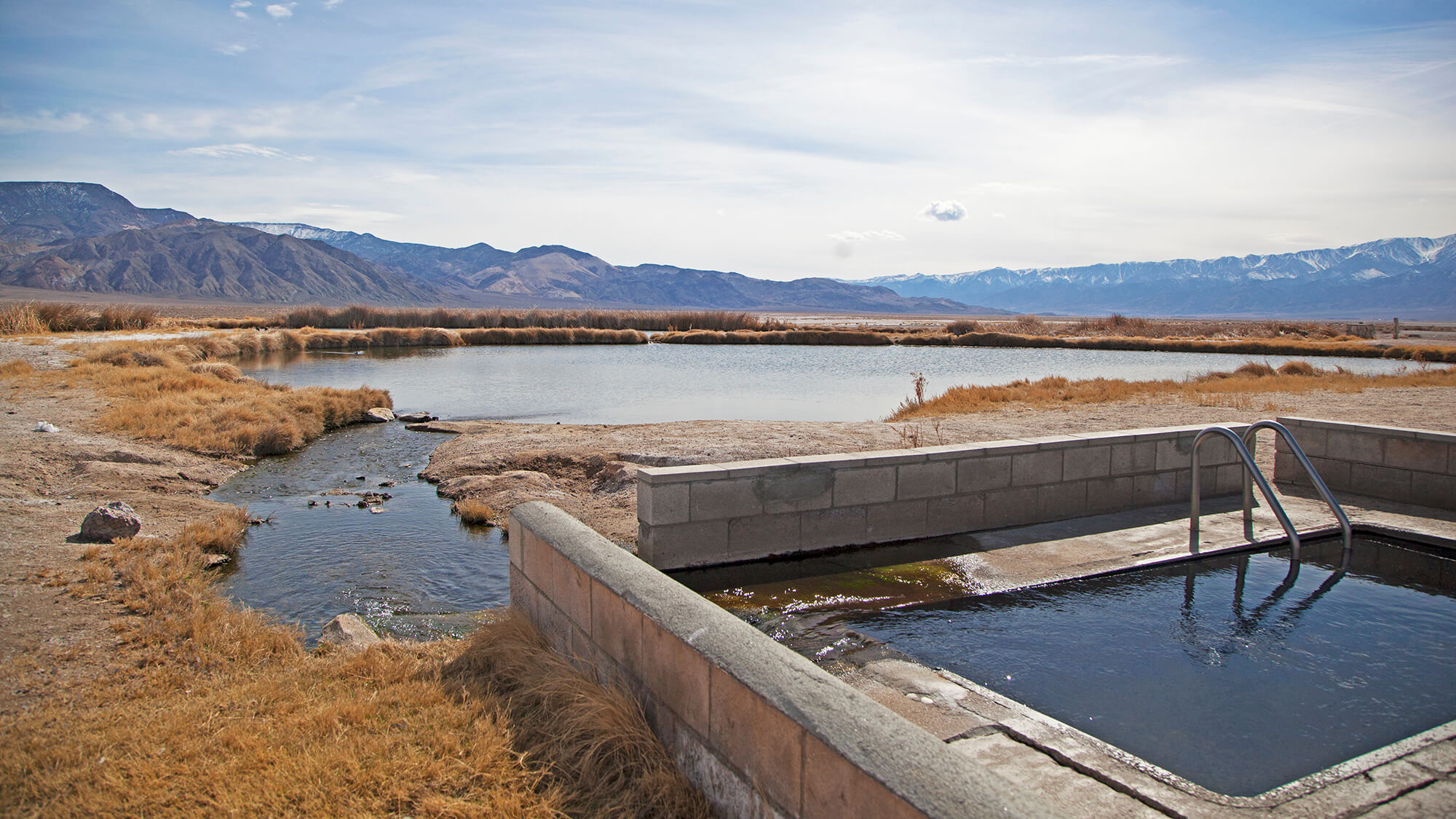 Fish Lake Valley Hot Springs
What's the best way to celebrate bagging Boundary Peak—Nevada's tallest? Soaking in pure serenity as you gaze across the valley at this rugged peak and surrounding wilderness, at Fish Lake Valley Hot Springs, is what. Situated in the quiet, agricultural community of Dyer, visiting this section of Nevada isn't exactly en route to other places. But to attain some of the highest peaks and best soaks, are road trip hours we're willing to log.
HISTORIC FISH LAKE VALLEY HOT SPRINGS
Situated in the foothills of the spectacular White Mountains, Dyer is perched beneath Boundary Peak—Nevada's tallest peak. Despite supporting massive agricultural ranches, the population in Dyer has always been relatively small. Though the Fish Lake Valley Hot Springs are used for modern day relaxation, the well here was originally drilled to serve broader ranching purposes upon discovery.
VISITING FISH LAKE VALLEY HOT SPRINGS TODAY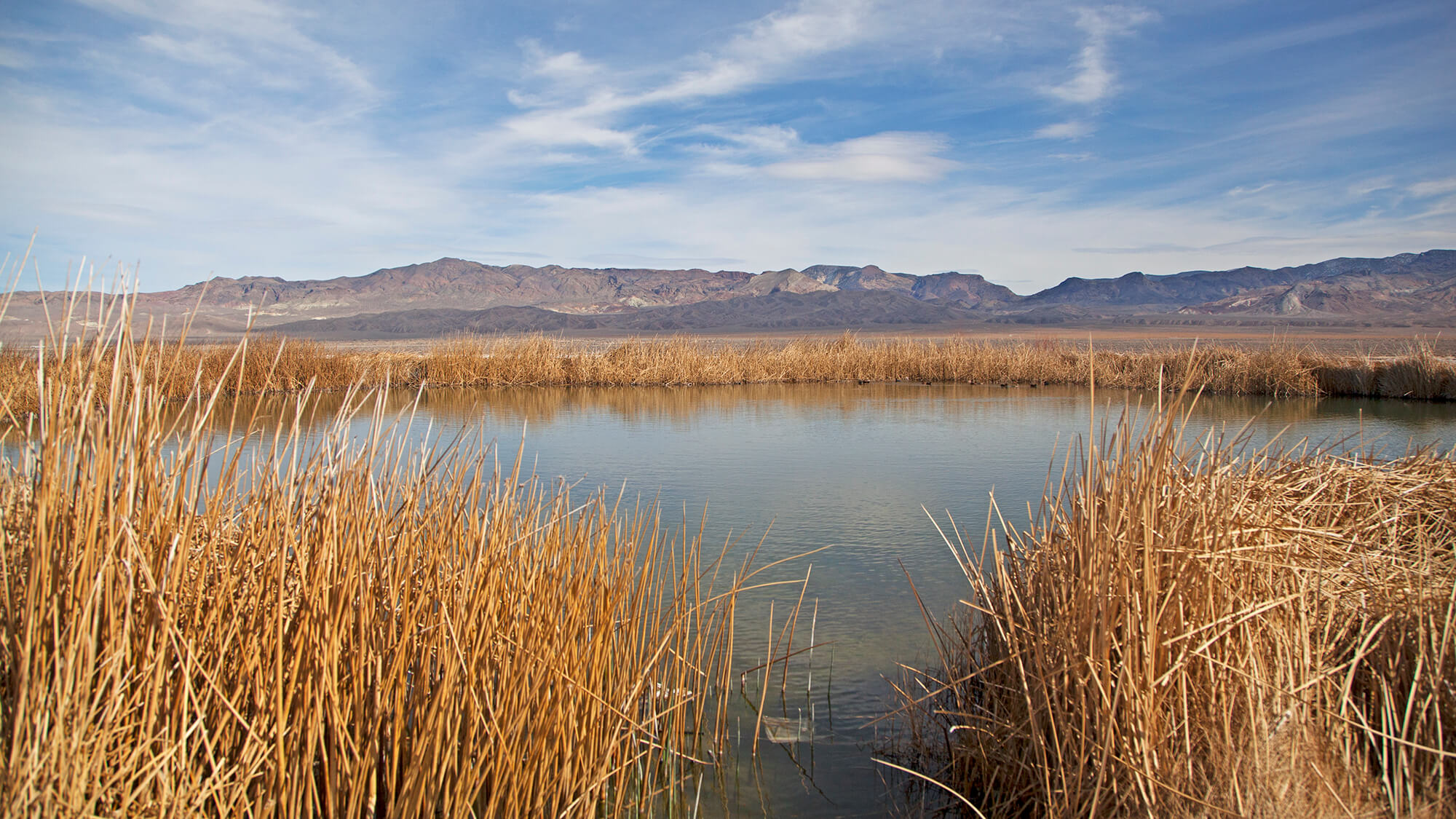 Fish Lake Valley Hot Springs is located about 20 minutes from downtown Dyer, or a little more than an hour from Tonopah. This county-managed hot spring is open to the public, and boasts an impressive flow into an established small concrete tub, complete with a stepladder and handrails. The overflow from this main source runs into adjacent natural pools surrounded by marshy vegetation and an abundance of wildlife.
Travel Nevada PRO TIP: Try and time your trip to Fish Lake Valley Hot Springs with a new moon cycle. Though stargazing in this part of the state always promises quite a show, stargazing conditions on completely dark, cold and clear nights in Fish Lake Valley are next level. Summer months typically serve up prime Milky Way stargazing, and be sure to try and catch Lyrids Meteor Shower in the spring and Perseid in late summer.
CAMPING, FISHING & WILDLIFE SPOTTING
This beautiful marsh also promises some cool birding and wildlife spotting opportunities, too. Sure, a lake named Fish Lake Valley might not be out of the ordinary, but the fish who call Fish Lake Valley home, are in fact, special. Keep your eyes peeled for large schools of goldfish found within the warm ponds year-round.
Because this natural oasis is found in the middle of high desert landscape with not many other options for water, an abundance of wildlife is drawn to the spring as a watering hole. The hot springs are a free public resource—just remember to practice good hot springing etiquette by not camping directly on top of (or within 100 feet) of the hot spring.
Make your excursion to this remote Nevada hot spring a weekend getaway by summiting Boundary Peak, and camping overnight at Fish Lake Valley Hot Well. Then, spend the rest of the weekend off-roading and exploring the nearby Nevada ghost towns of Silver Peak, Blair, Gold Point and Candelaria.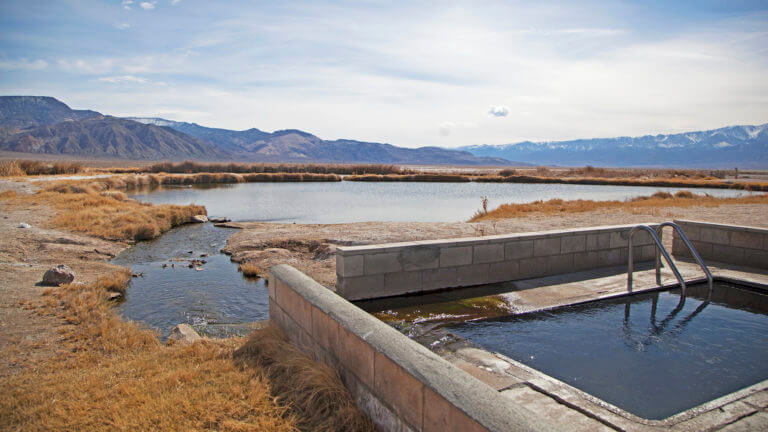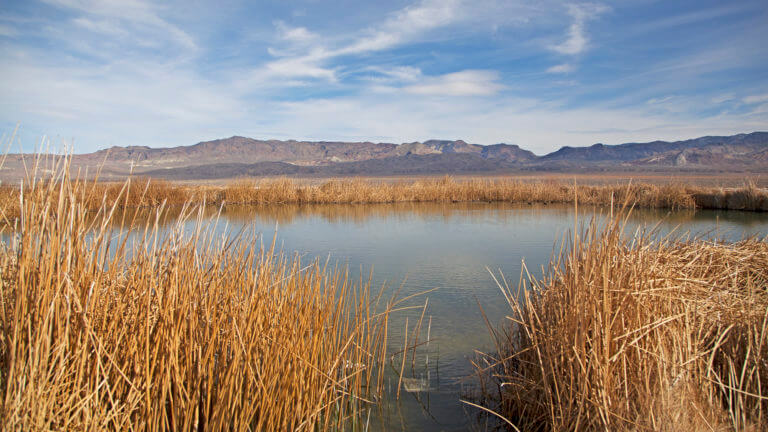 This Location: