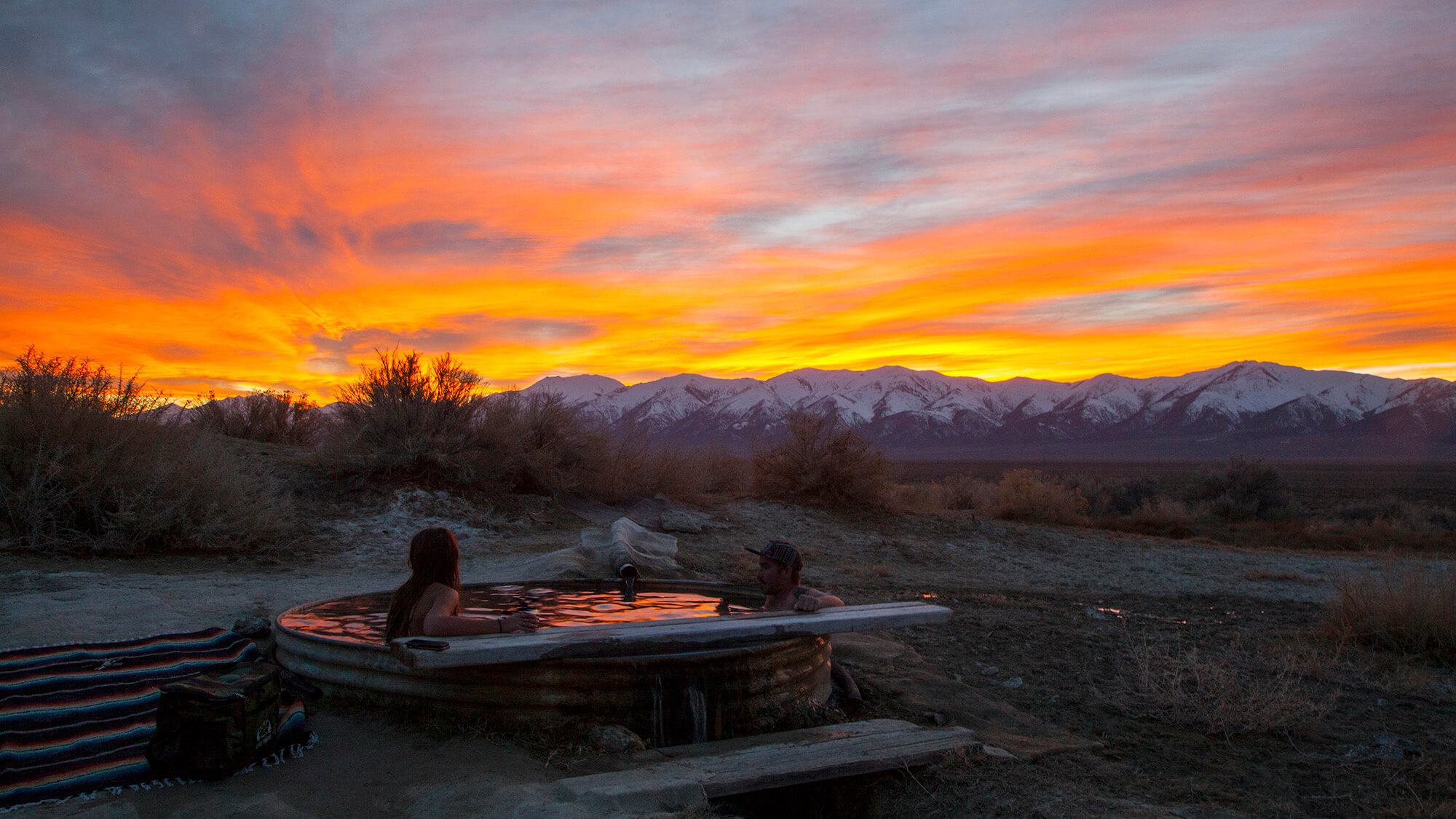 While some out-of-staters may overlook central Nevada's Big Smoky Valley as another "sea of sagebrush," veteran hot springs enthusiasts—or super-soakers, as we like to call 'em— will know that buried in these foothills is one of the most reliable hot spring soaks in the Silver State.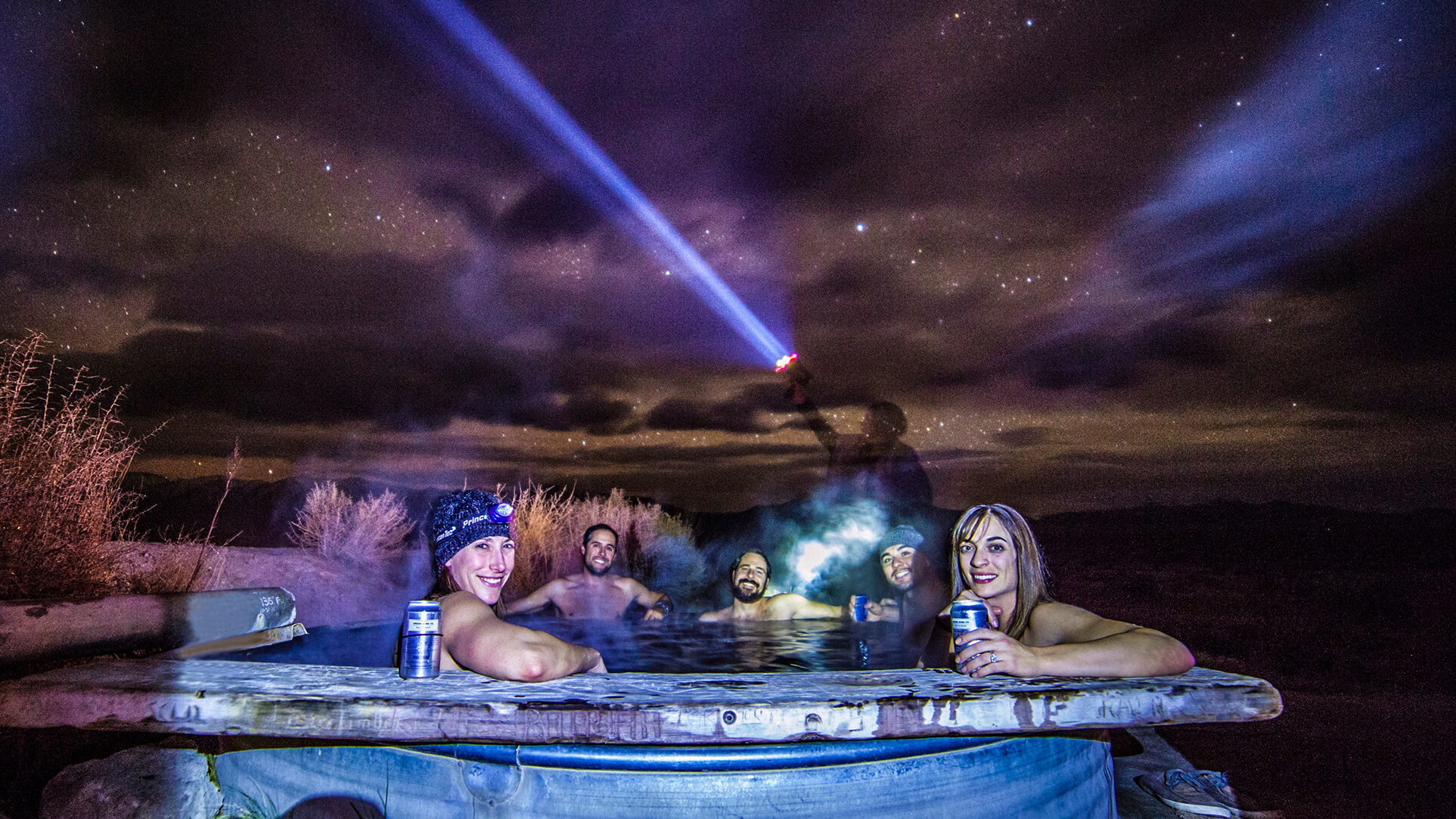 Historic Spencer Hot Springs in Nevada
For thousands of years, American Indians have been taking advantage of these lush springs that are quite prominent throughout central Nevada. While hot springs are common in the area, Spencer is a cluster of natural springs on public land, managed by the Nevada Bureau of Land Management (BLM). The land is open to the public and accessible for all, and hot spring stewards have made small yet significant improvements to the area throughout the years.
Visiting Austin Hot Springs Today
You'll have three (sometimes four) bathing spots available to you at Spencer Hot Springs, brimming with natural spring-fed hot water piped right into the tubs. Even more awesome, that means you can control the temperature by moving the water source in and out, ideally heating your soak no matter the season.
Two of the spots are man-made pools constructed from metal cattle troughs—AKA cowboy tubs—while the other has a natural soft bottom. A fourth cowboy tub can oftentimes be accessed, but is significantly cooler than the others. At the source, water temperatures consistently sit around 130 degrees Fahrenheit, and right around the low hundreds in the runoff soaking tubs.
Though Spencer's restorative delights are worth the trek in itself, you'd be depriving yourself the full experience by skipping surrounding attractions. Nestled in the mountains east of here, take the quick 30-minute drive to Toquima Cave. 1,500 to 3,000 years ago, the Shoshone people used this sacred rock shelter as a temporary dwelling. Very few artifacts were uncovered, though an impressive amount of pictographs can be seen covering the cave walls—so many that Toquima Cave is considered to be one of the best examples of pictographs in North America, thanks to the sheer volume of ancient drawings that employ all four colors available at the time: red, black, yellow and white.
Travel Nevada Pro Tip
While visiting Spencer Hot Springs, keep your eyes and ears peeled for a charming herd of wild burros—the
Hickison Burro Herd
—who have called Big Smoky home for eons.
Camping at Spencer Hot Springs
Situated on BLM land, primitive camping around Spencer Hot Springs is first-come, first-served. Before you stake your spot, be sure to brush up on current fire restrictions and hot spring etiquette, and make sure your campsite is at least 100 yards from any water sources. Camping on top of the source is not only extremely uncool to your fellow super soakers, it's also illegal— this water is a critical life source for the animals within the otherwise dry basin. Give each other some space, then soak beneath the best stargazing in the Lower 48.
Hours:
Spencer Hot Springs is open 24 hours a day, 7 days a week. For more info on planning your visit, be sure to get in touch with Austin Tourism at (775) 964-2200.
Admission:
Spencer Hot Springs is managed by Nevada BLM, making free public access available to all.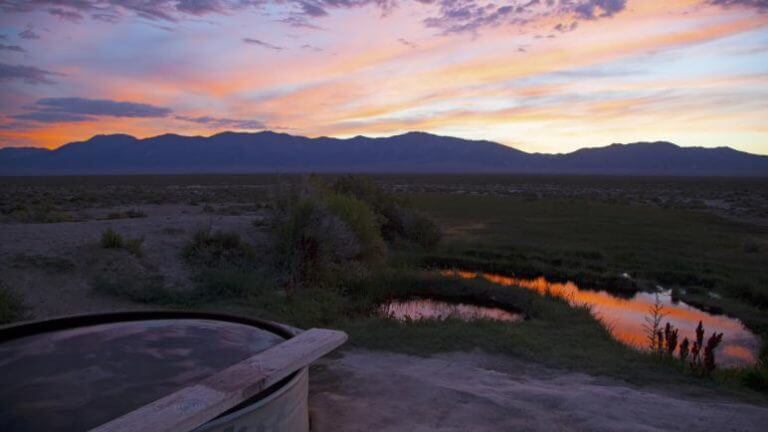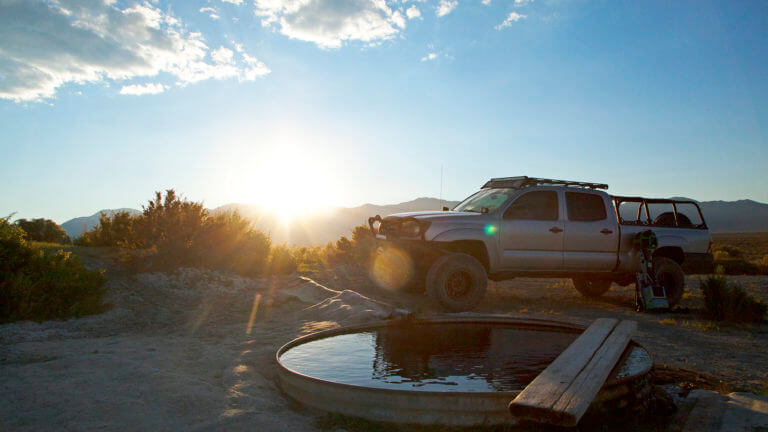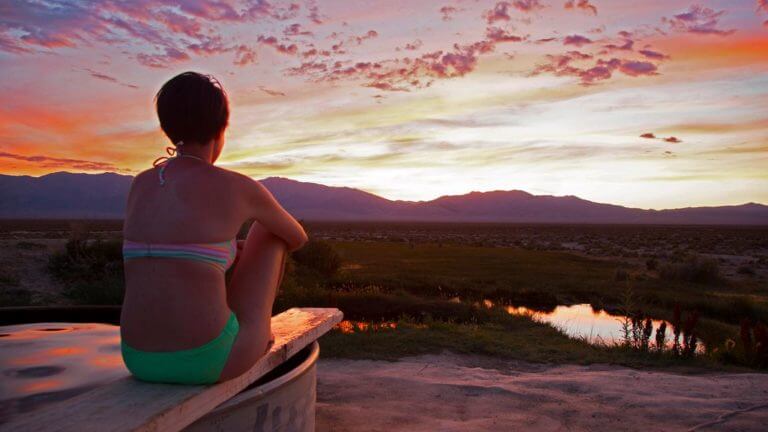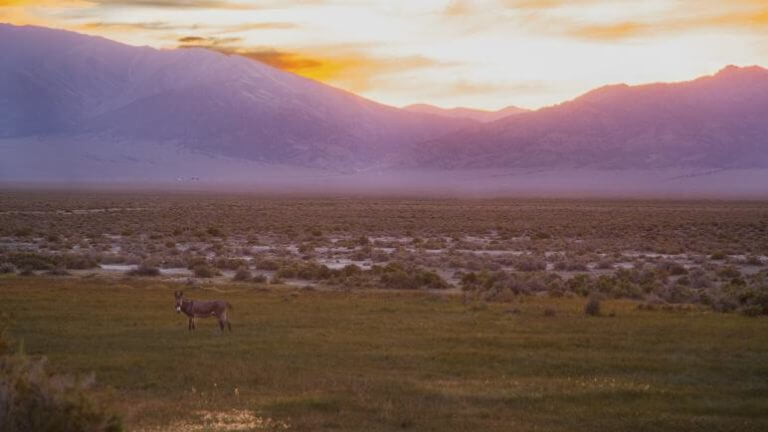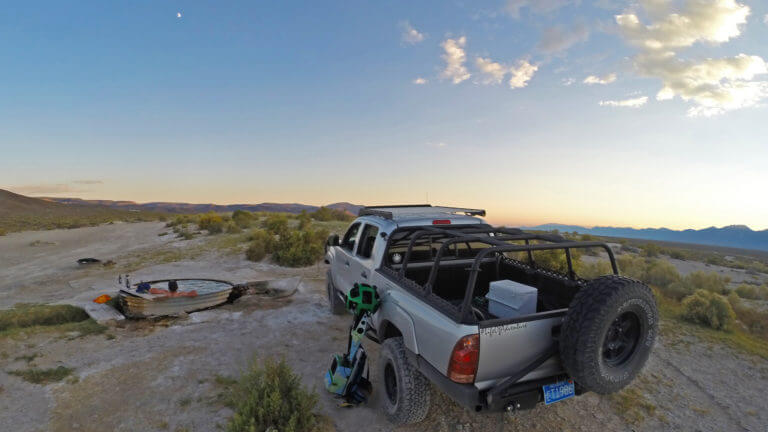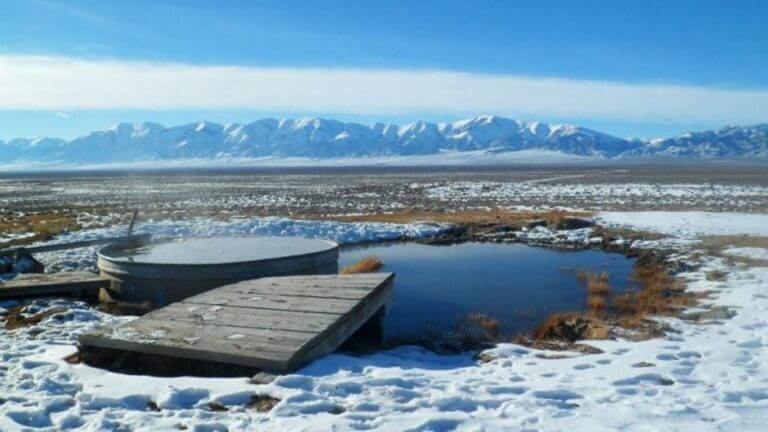 This Location: