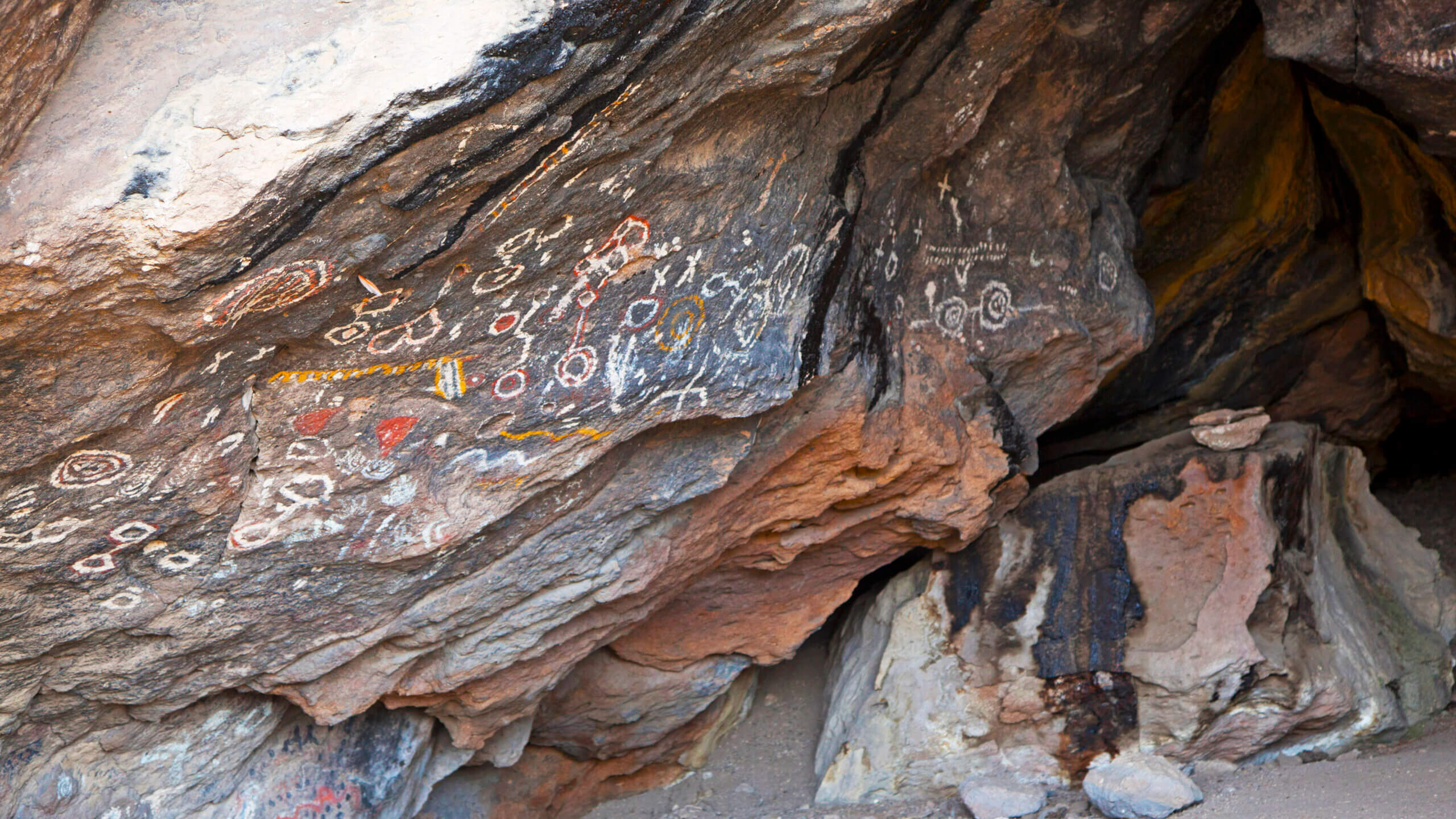 Ready to experience one of the most sacred American Indian sites in the Silver State? Used by Western Shoshone thousands of years ago, the volcanic rock-formed Toquima Cave was found and utilized 1,500 to 3,000 years ago as a rock shelter, storage of many cultural artifacts, and gathering place. While there are thousands of spectacular petroglyph sites in the Silver State, what you'll find in Toquima Cave are pictographs—meaning drawings, as opposed to carvings. Thanks to the cave's orientation, the pictographs inside Toquima Cave have remained remarkably protected and pristine—employing red, yellow, black, and white—are considered to be the best examples of pictographs in the continent.
Situated about 45 minutes southeast of Austin at Petes Summit within the Toquima Mountain Range, this remote mountain range—managed within the Austin-Tonopah Ranger District of the Humboldt-Toiyabe National Forest—divides Monitor Valley and Big Smoky Valley, making for the perfect detour off the Loneliest Road in America. From the BLM-managed Toquima Cave Campground hit the short (mostly flat) trail up to Toquima Cave itself, and don't forget to keep an eye out for desert bighorn sheep, golden eagle, chukar, and the Hickison Burro Herd who call the region home. Best yet, hit Spencer Hot Springs for a sunset dip (just down the road) before settling into the campground for the night.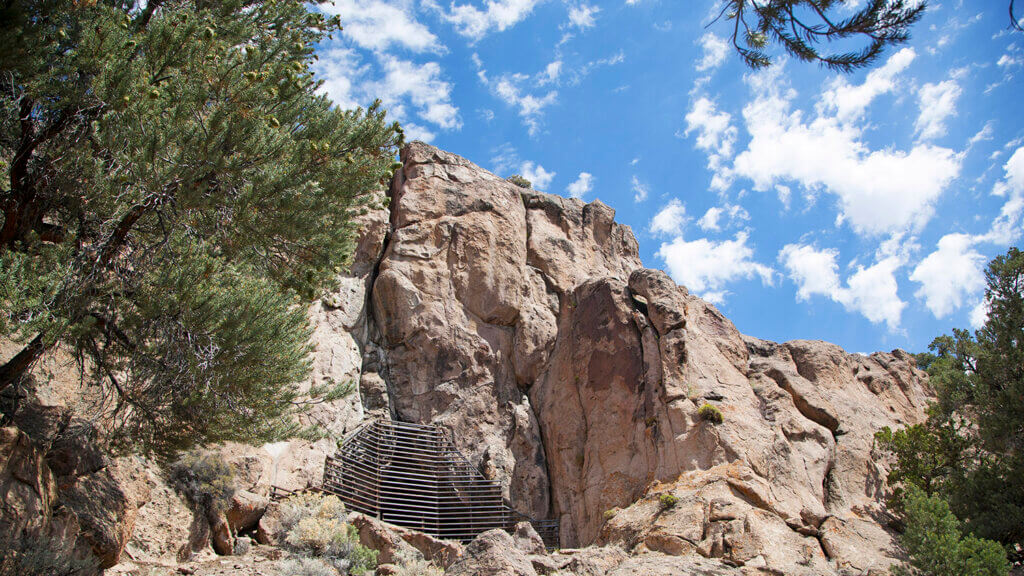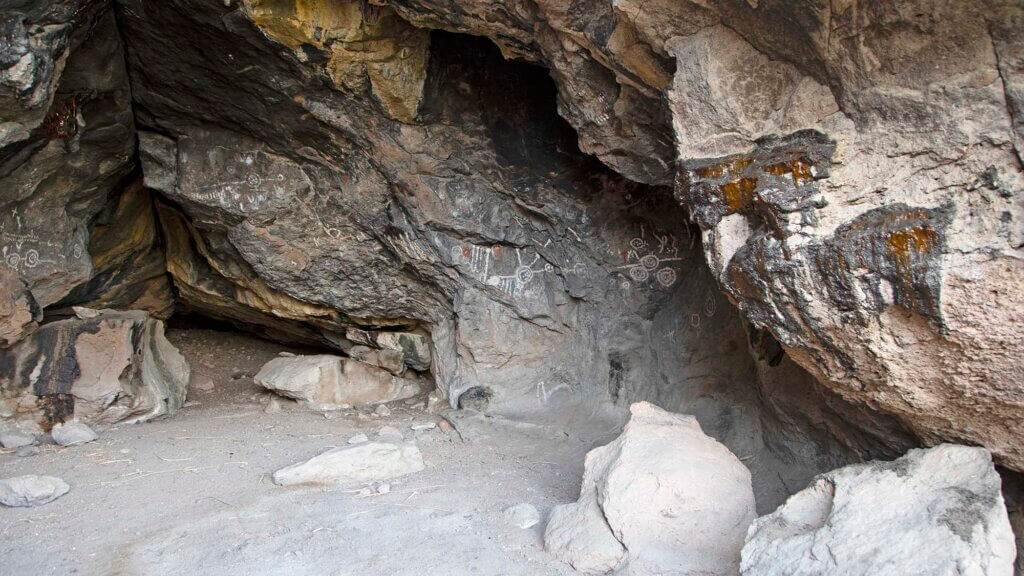 Toquima Cave History
This sacred rock shelter was used by American Indians as a temporary dwelling between 1,500 and 3,000 years ago. Very few artifacts were recovered from the cave, as it was only occupied for a short period of time. While relics from this prehistoric period are few and far between, the Western Shoshone left quite the enigmatic footprint inside the cave: a large number of pictographs on the north and south walls. Pictographs, not to be confused with petroglyphs, are images drawn or painted on a rock face. Petroglyphs on the other hand, are created by carving or engraving images onto a rock surface.
More than 300 independent motifs were painted in white, red, yellow, and black pigments—all four colors available during the time. According to experts, the Western Shoshone made abstract paintings, incorporating long rows of tick-marks while also heavily implementing circular and triangular shapes, which easily translate into recognizable shapes like deer or buffalo.
As one of many pictograph sites in Nevada, Toquima Cave and the surrounding 40 acres were added to the National Register of Historic Places in 2002. When arriving at the site, enter the Toquima Cave Campground and hike the short 1/2 mile up to the entrance of this Nevada Cave. To protect this irreplaceable history, the cave is barricaded with a large steel grate fence in order to keep visitors at a respectful distance, though a camera easily slips through the fence for amazing photo opportunities.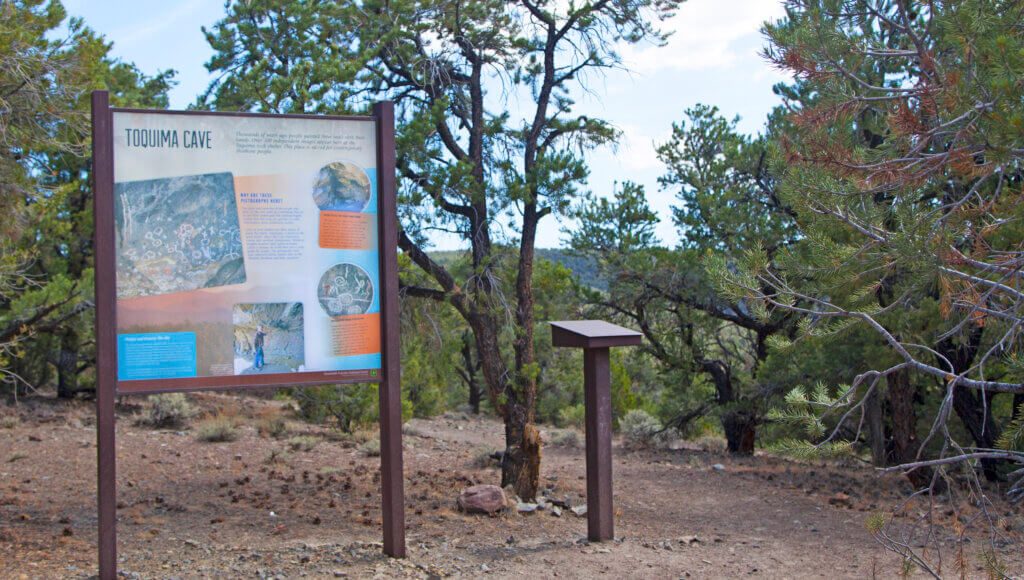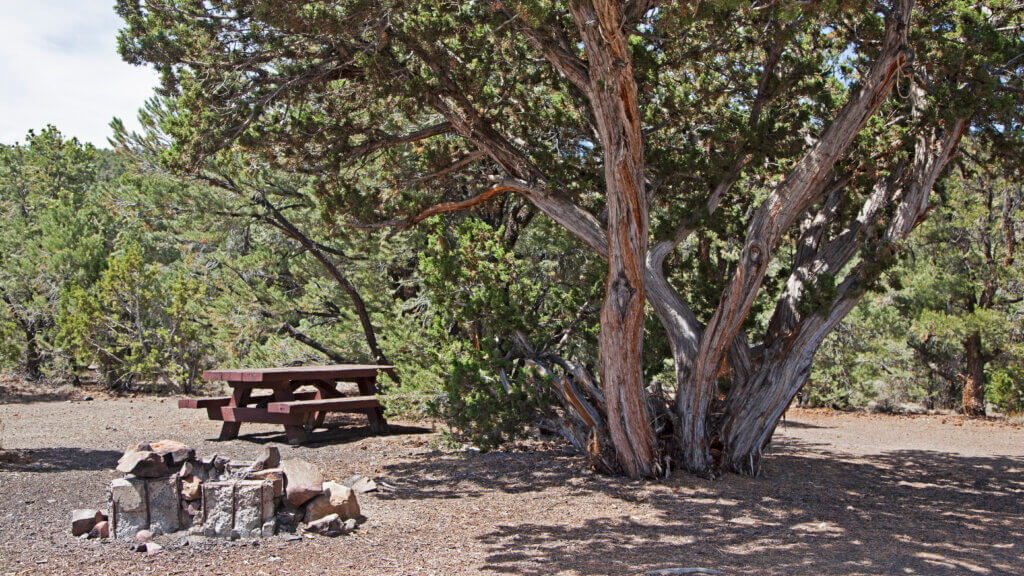 Toquima Cave Campground
Visitors interested in spending more than a few hours are in luck with the Toquima Cave Campground. Managed by the US Forest Service, these campsites are free to the general public and operate on a first-come, first-served basis. The campground accommodates truck and tent camping, with trailer sites up to 25 feet, each equipped with picnic tables, and toilets. Popular activities to enjoy around the site include hiking, backpacking, and OHV riding on developed trails.
Travel Nevada Pro Tip
There is no water source at the Toquima Cave campground, so make sure to bring more water than you think you'll need when visiting.
Hours:
The Toquima Cave Campground is open seasonally from May through October as weather and conditions allow. For more information on planning your trip to Toquima Cave and the Toquima Cave Campground, get in touch with the USFS directly.
Admission:
Toquima Cave and Toquima Cave Campground are managed by the USFS, making free public access available to all.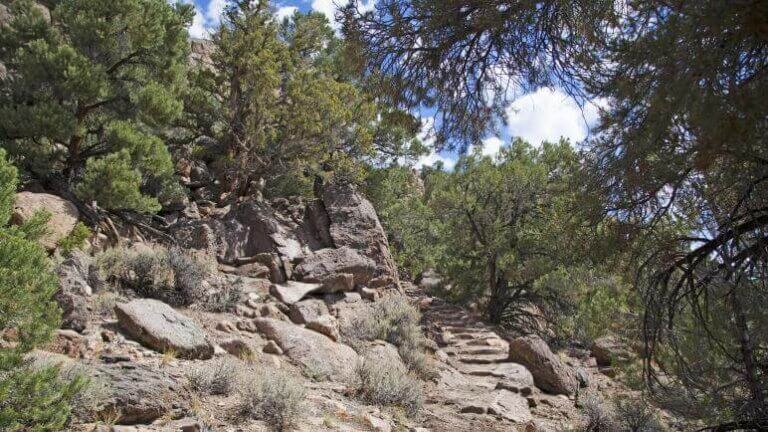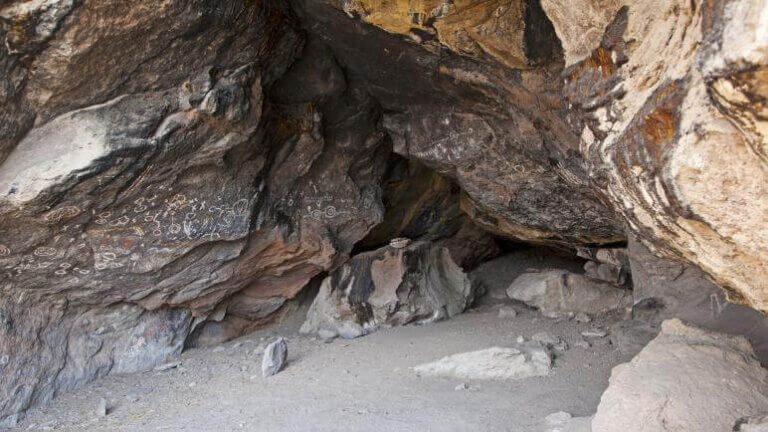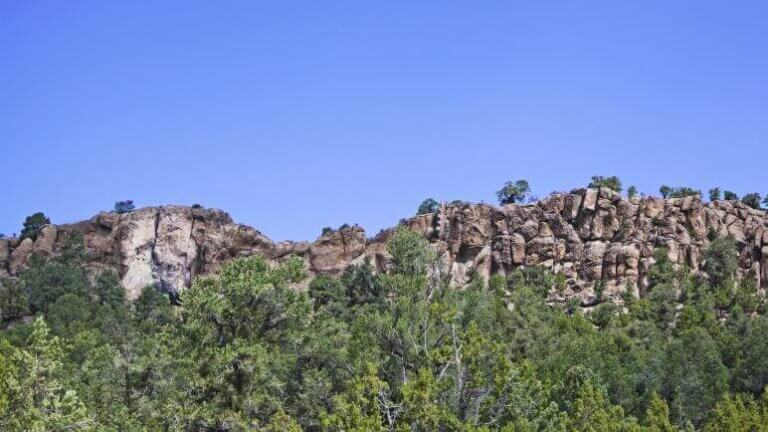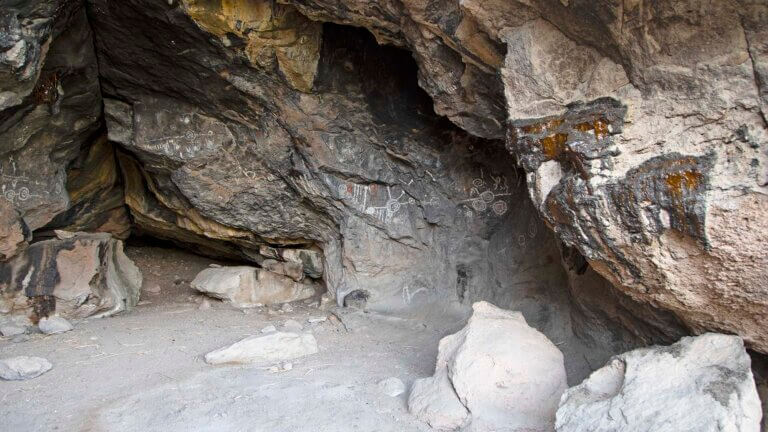 This Location: