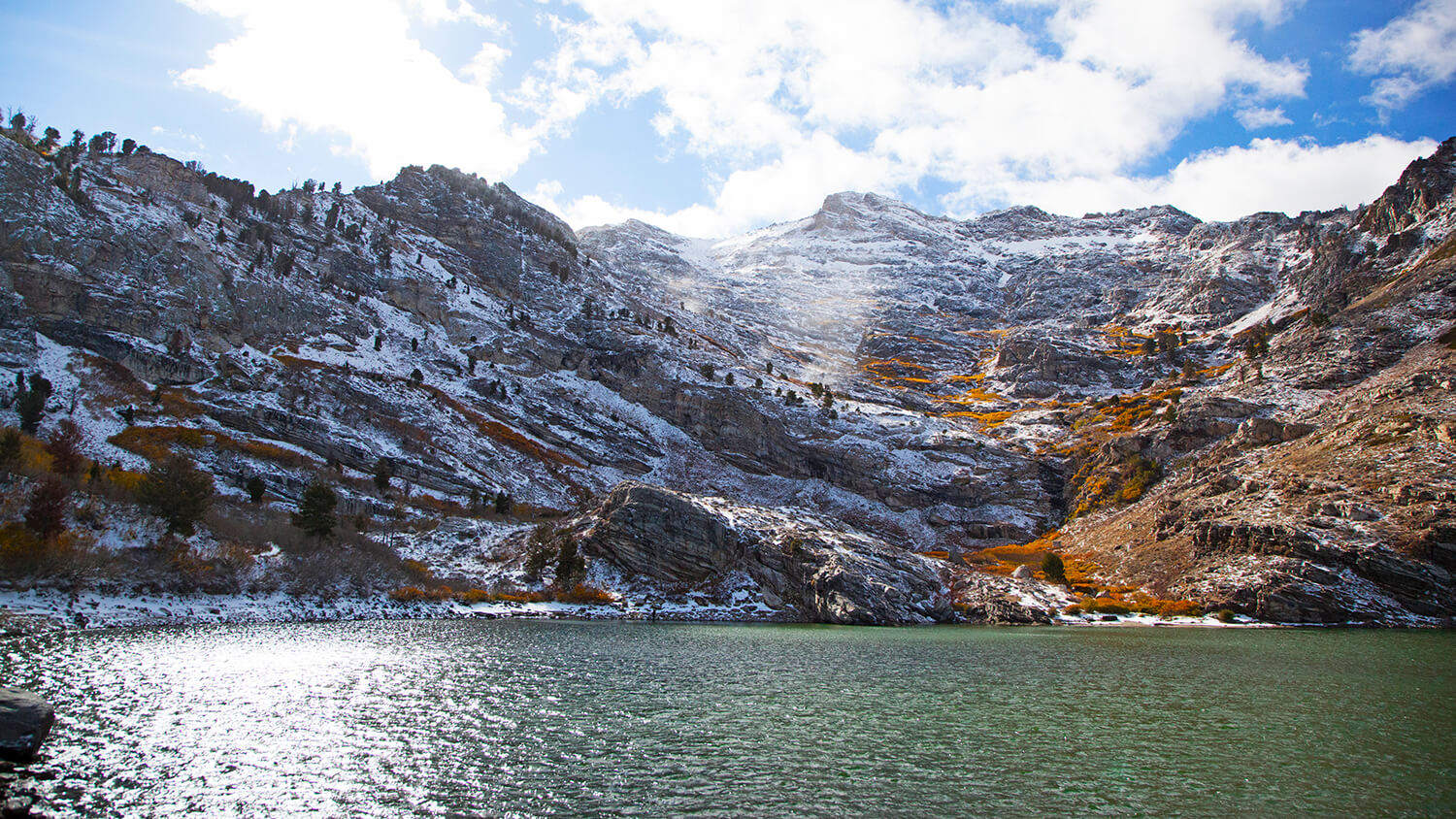 Humboldt-Toiyabe National Forest
Darkest skies in the Lower 48? Got 'em. More hot springs than any other state? Check. Most mountainous state in the continental United States? You bet. Spanning 6.3 million acres, the mighty Humboldt-Toiyabe National Forest secures another brag-worthy reason to see the Silver State as the largest national forest in the Lower 48 states. Located throughout the entire state of Nevada and a small portion of eastern California, this national forest brings stunning year-round recreation of all types across every season.
If you think you've been seeing a Humboldt-Toiyabe National Forest sign at just about every mountain pass in Nevada, your eyes are foolin' ya—it really does cover the entire state, from the Mountain City Ranger District up near Jarbidge, all the way down to the Spring Mountains outside Vegas, and beyond. In fact, some of the more spectacular ranges in Nevada are protected by the Humboldt-Toiyabe National Forest, like the Jarbidge Wilderness Area, Santa Rosa Mountains north of Winnemucca, eastern Sierra Nevada ranges in the Lake Tahoe Basin, Mount Moriah and the outskirts of Great Basin National Park, the rugged Alta-Toqiumas and the always-impressive Ruby Mountains and East Humboldt Mountain Ranges. Interestingly enough, three of Nevada's five tallest peaks lie within the Humboldt-Toiyabe National Forest, including Mt. Moriah, Mt. Jefferson and Mt. Charleston.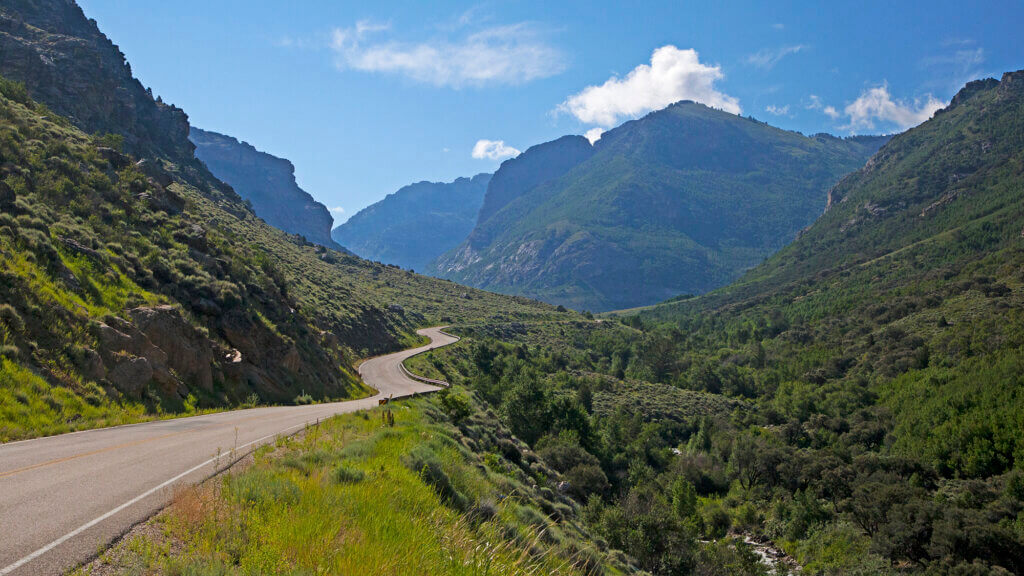 Hiking is one of the best ways to enjoy the Humboldt-Toiyabe National Forest, though accessing this vast forest system promises incredible stargazing, camping, backpacking, fishing, mountain biking, off-roading and beyond.
Fees, Permits and Other Info to Know Before You Go
Like the Bureau of Land Management (BLM), most recreating on USFS lands is open to the public with a 14-day stay limit and does not require a permit. Visitors to the Humboldt-Toiyabe National Forest are encouraged to stay safe while recreating on the Forest by adhering to all local, state and federal guidelines, adhering to seasonal restrictions that may sometimes be in place like prohibiting campfires, the use of exploding targets, etc. When camping and backpacking, visitors are required to bury human waste, pack out all garbage, and practice Leave No Trace methods.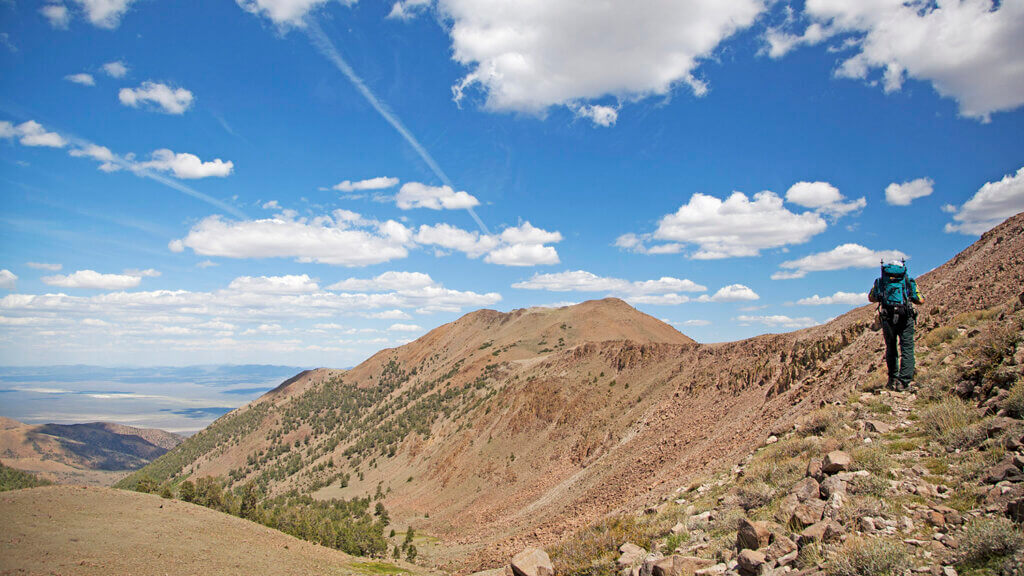 When recreating and exploring the unspoiled Humboldt-Toiyabe, be sure to pack plenty of water (including extra if hiking with dogs), sunscreen, plenty of snacks and be sure to dress in layers as the weather in Nevada's high desert can change quickly. To get the lowdown on Humboldt-Toiyabe Forest weather and other details in place for Humboldt Toiyabe National Forest camping, contact the ranger district you plan to visit directly here.