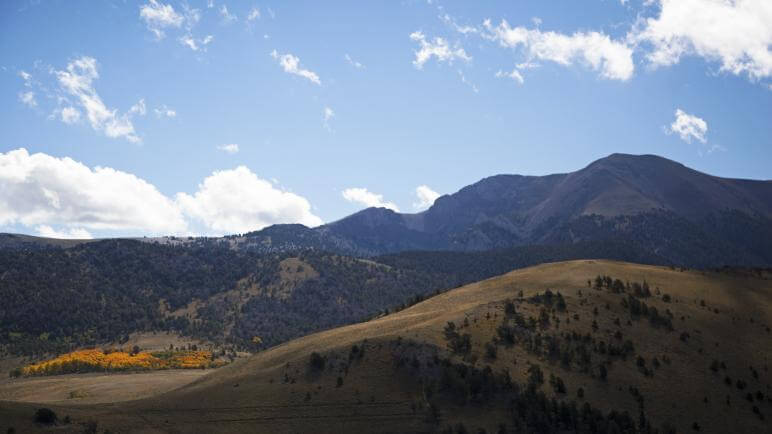 Mt. Moriah Wilderness Area
Mt. Moriah Wilderness Area
Mount Moriah is a 12,072-foot mountain in the northern Snake Range of eastern Nevada in White Pine County. As the third highest mountain peak in the state (slightly overshadowed by its neighbor, Wheeler Peak), Mount Moriah rises over 6,000 vertical feet above Snake Valley on its east side, and Spring Valley to its west. This summit is the highest point in the Humboldt-Toiyabe National Forest and is also pretty well-known for its lack of access.
Aside from visitors running into a few scouting hunters, it's more than likely you won't cross paths with anyone during your time spent in this incredible wilderness area. If you're in search of solitude, crowd-free trails and hypnotically beautiful landscapes, Mt. Moriah Wilderness Area is an authentic wilderness experience that so many are in search of.
The Table
Aside from the magnificent 12,072-foot Mt. Moriah summit that the wilderness area is named after, yet another captivating natural wonder lies within this Mount Moriah Nevada escape. Adjacent to the peak is a 1,000-plateau known as "The Table." This is a distinctive area covered with sub-alpine vegetation which encompasses the majestic Bristlecone Pine, the oldest living tree known to man. When hiking in the area, visitors might even be lucky enough to spot Rocky Mountain Elk sunbathing in The Table, too. Also, autumn is an excellent season to check out the area, as fall foliage is absolutely exquisite.
Mount Moriah Fish and Wildlife
In addition to the Rocky Mountain Elk, visitors may also cross paths with other wonderful creatures who call Mt. Moriah home like mule deer, Rocky Mountain bighorn sheep, and sage grouse. The perennial streams found in the Mt. Moriah Wilderness Area also provide habitat for brook and rainbow trout as well as Bonneville cutthroat.
Mount Moriah Trail Conditions and Camping
With the prevalence of wildlife, hunting, and fishing are the leading recreational activities in the region. Hiking and camping are also popular for those seeking an incredible outdoor experience. While there are no appointed campsites within the area, several makeshift campsites have been created by outdoor enthusiasts. The estimated 50 trails are primitive, but in good condition. Explorers in the area may come across one of the area's many interesting caves, some of which were used by early American Indian.
Getting There
Ely is the closest city to the Mount Moriah Wilderness Area, about 37 miles away. Great Basin National Park is also just a few miles south of Mt. Moriah as well.
From Great Basin National Park, take Highway 50 past the "National Forest Access" sign to a northern dirt road turnoff marked "Spring Valley." This portion of the drive should take approximately 30 minutes. Heading north on this well-maintained dirt road, travel about 12 miles until a wooden sign marked "Fourmile," posted on the right side of the road. Take this turnoff and buckle down for an extremely slow moving 1.5-hour drive through the mountain to the Mt. Moriah Wilderness area. Please note that this drive DOES require a four-wheel drive, high clearance vehicle. If you can make this part happen, the rest is completely worth it. Safe travels and enjoy your time off the grid!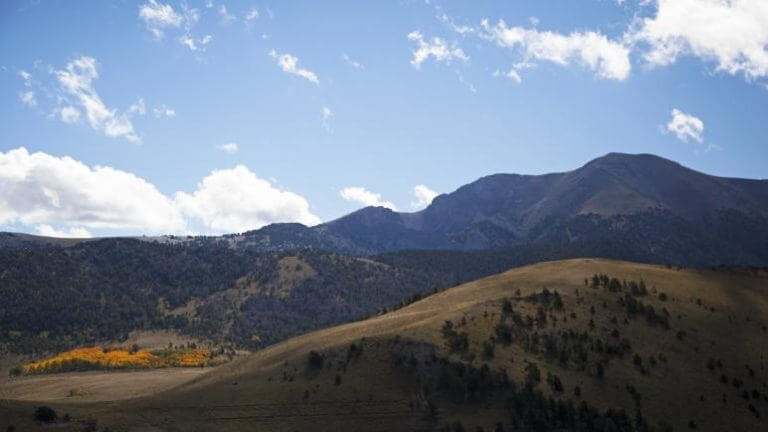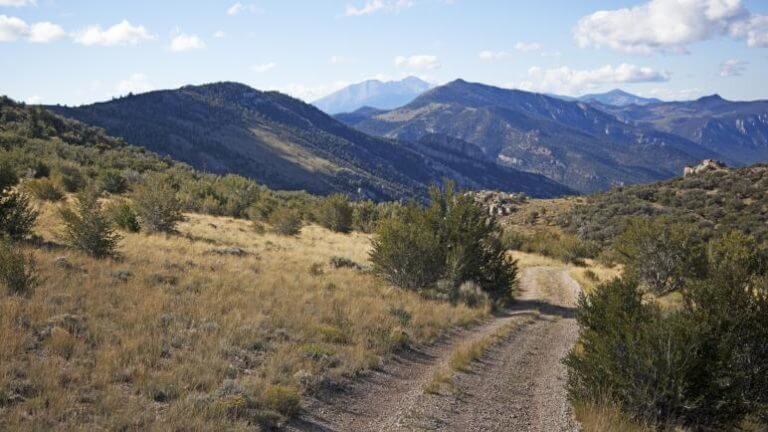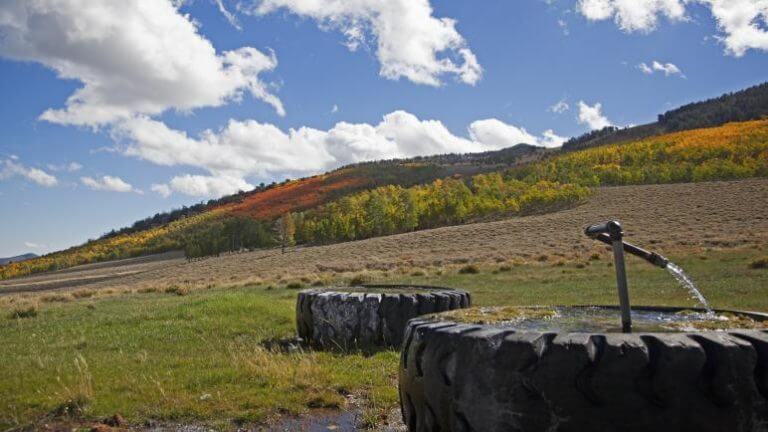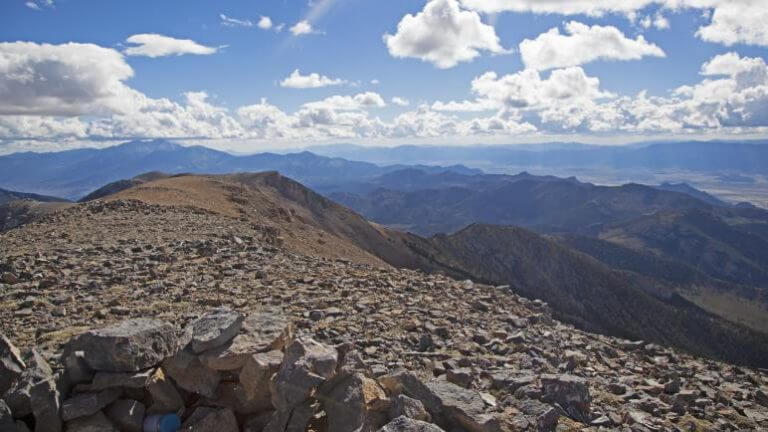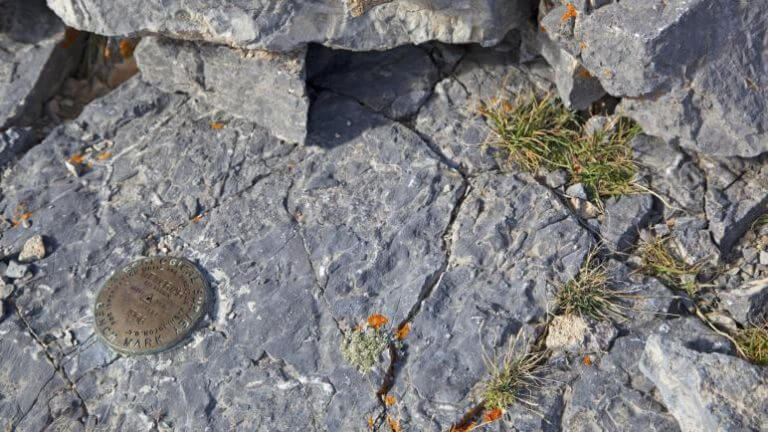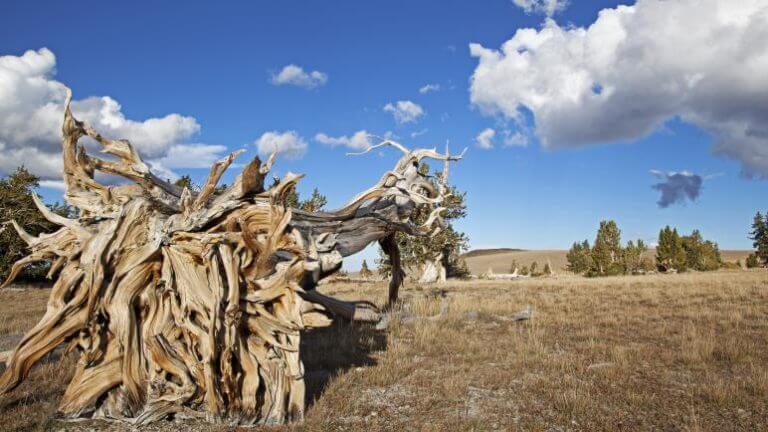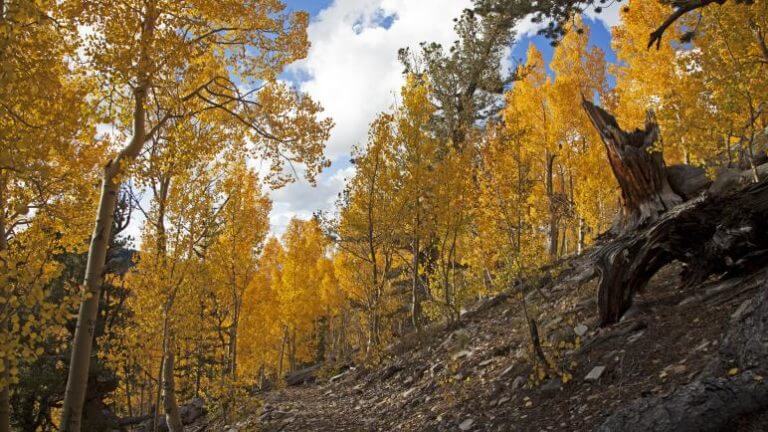 This Location: