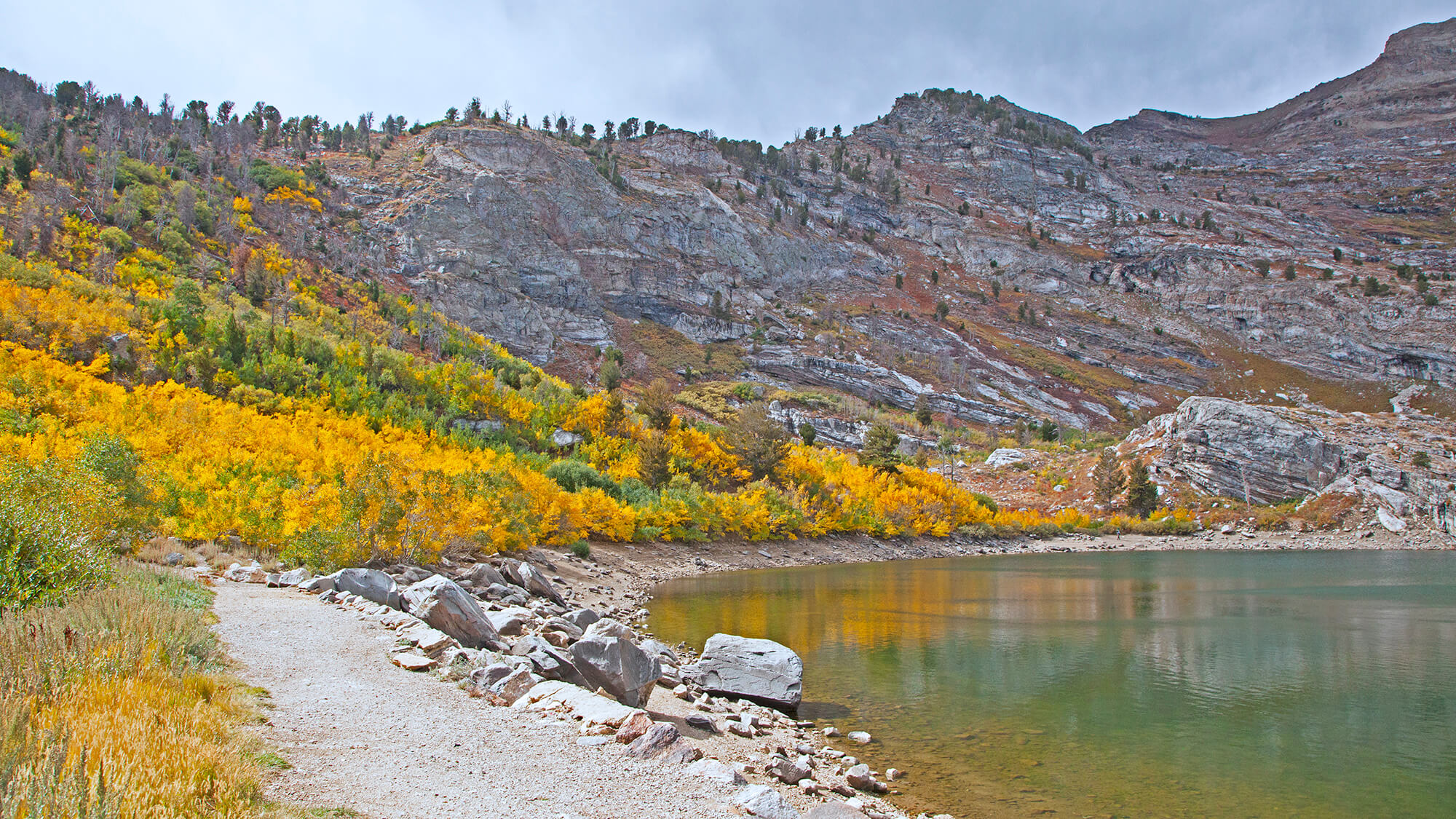 The East Humboldts are certainly known for dramatic, expansive views and alpine lakes that are pristine beyond belief, and Angel Lake Recreation Area certainly doesn't fall short of that. An extension of the Ruby Mountains, the East Humboldt Range is found in northeastern Nevada not far from Wells, and where you can find this stunning pocket of paradise. Perched at 8,500 feet, the lake itself is surrounded by stunning glacial cirques, making you feel like you're one with an impressive backcountry nature adventure.
Hiking, fishing, wildlife viewing, stargazing and camping are popular favorites in the area. The Smith Lake Trailhead, which begins at Angel Lake Recreation Area, accesses the northern part of the East Humboldt Wilderness from the campground area. An additional trailhead to Winchell Lake can be accessed here too. Hikers should also take note of Hole-In-the-Mountain Peak, the highest point in the East Humboldts. Filled with wildflowers and several hundred foot high cliffs, the area is gorgeous and definitely one you'll return to each year.
Fishing at Angel Lake is a popular favorite among visitors and locals alike. Non-motorized boating is prohibited, but anglers can fish from canoe or other non-motorized watercraft. Fisherman will take delight in chasing a variety of trout, including rainbow, brook and tiger.
Keep your eyes peeled for an extraordinary range of wildlife who call the East Humboldts home, like bighorn sheep, mountain goats, mule deer, and pronghorn antelope. You may spot some on the short, 12-mile drive up to the recreation area, or see some wildlife at the lake itself. Be sure to pack the binoculars and camera for some unmatched photo ops.
Angel Lake has 26 campsites available for reservation, 11 day use picnic sites and a subalpine dwarf aspen forest area. Setting up camp with friends and family is beautiful any time of year, but particularly spectacular during the spring, when wildflower season is in full force. The autumn foliage is equally as dazzling!
If you're up for it, cap off a successful off-grid endeavor with a trip to Ruby Mountain Brewing, which is just down the mountain in Clover Valley.
Open Season:
June 19 – September 20
Reservations:
The site can be reserved by calling Toll Free 1-877-444-6777
Fees:
$16 per night for a single unit
$32 per night for a double unit
$5 charge for an extra vehicle
$5 charge for day use
Getting there:
From Wells, take State Route 231 south 12 miles. This paved road will lead directly to Angel Lake Recreation area.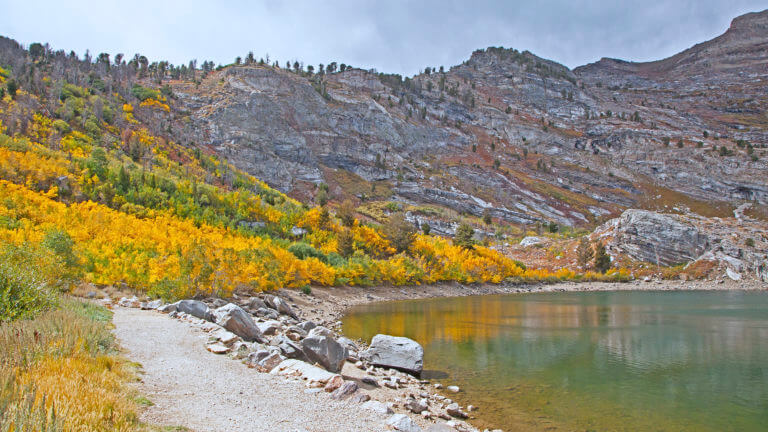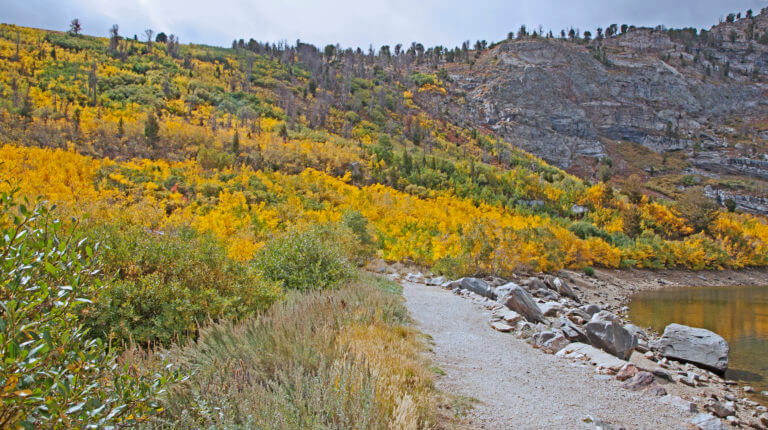 This Location: