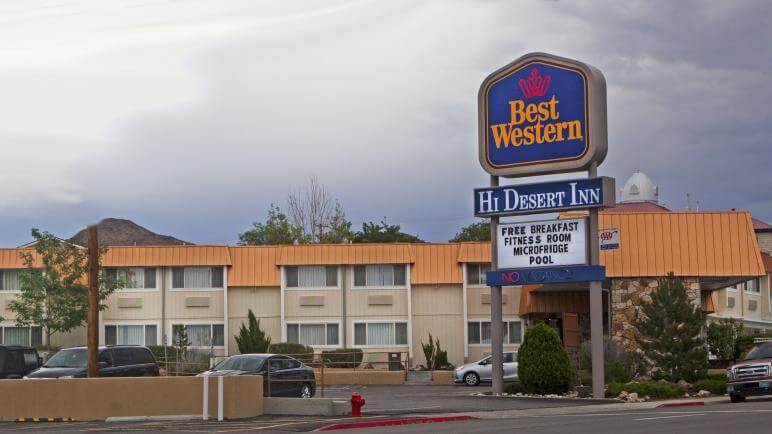 Best Western Hi-Desert Inn – Tonopah
Holding Trip Advisor's Certificate of Excellence of 2014 award, the Best Western Hi-Desert Inn is conveniently adjacent to the downtown area's casinos and museum. Offering amazing hospitality and affordable rates, this pet-friendly accommodation includes a seasonal pool & spa, and shuttle service to one of Central Nevada's many nearby sights and attractions. You've heard about all the incredible attractions in this region, Tonopah's expansive night sky being one of them, so there is no better time for an adventure! Aside from the breathtaking night skyscape, nearby Area 51 is sure to captivate your attention, along with endless geocaching and the fascinating historic Tonopah Mining Park.
While staying at Tonopah's Best Western Hi-Desert Inn, guests can expect to encounter spacious rooms with comfortable bed, complimentary continental breakfast and free high-speed internet. If you're not a morning person, don't worry about missing out on the decadent hot breakfast, indulge yourself in fresh baked cookies each and every afternoon. This hotel is sure to deliver royal treatment without overstretching your budget…a definite must when visiting Tonopah!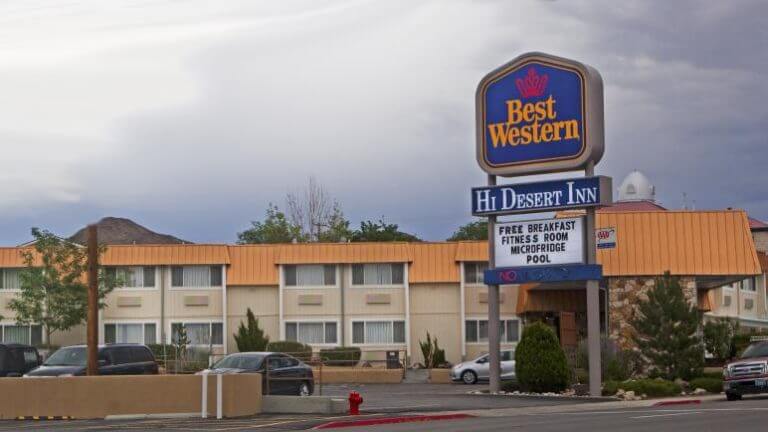 This Location: